Trying different types of slime recipes is a big trend right now. And so we've collected some of the best and fun slime recipes for you to try!
Apart from creating just slime through these fun slime recipes, you can even create stress balls using them. Stress balls are effective in combating anxiety and stress while increasing hand strength.
1. Ocean Fluffy Slime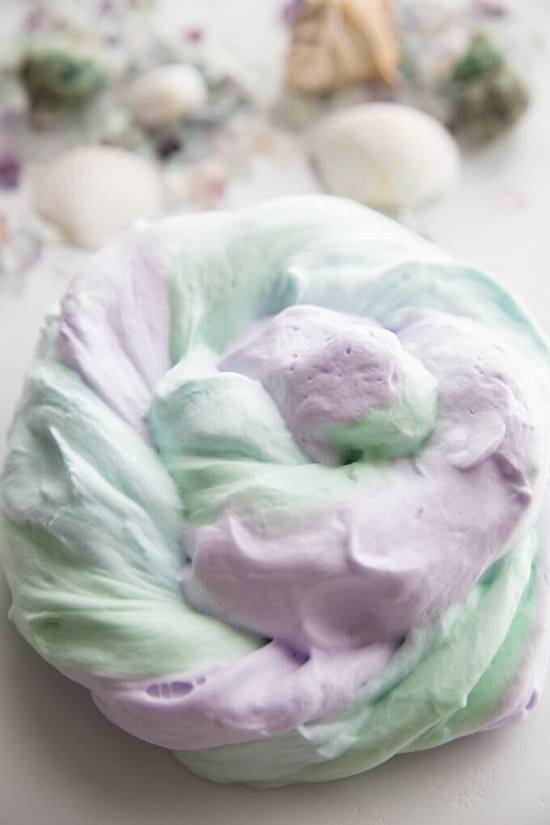 If your kids love sea-themed crafts and playthings, consider trying out this slime recipe. It uses the simplest of ingredients to let you whip up heaps of the fluffiest, lightest slime you have seen.
2. Elmers Glitter Glue Slime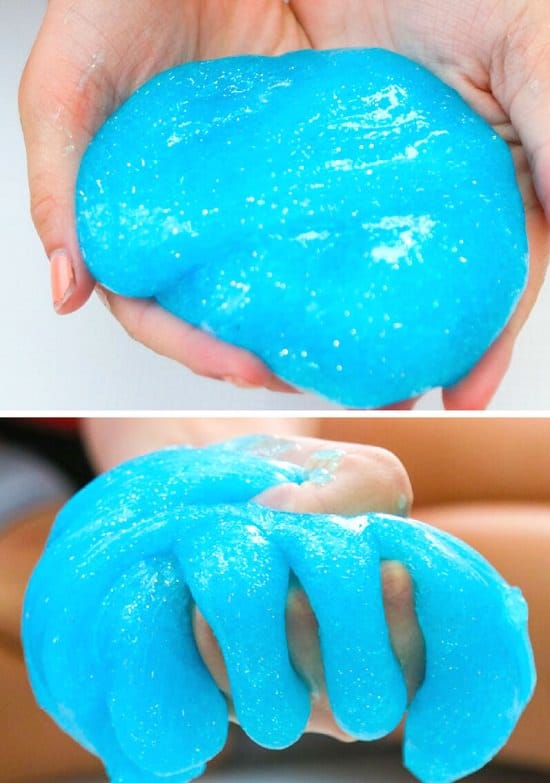 With Elmer's specialty glue and two slime activators, this recipe calls for hours of gooey, slippery fun. We found the idea here.
3. Color Changing Slime
Made with thermochromic pigments, the color-changing DIY slime is an exciting new twist on the ordinary fun slime recipes.
4. Saline Solution Slime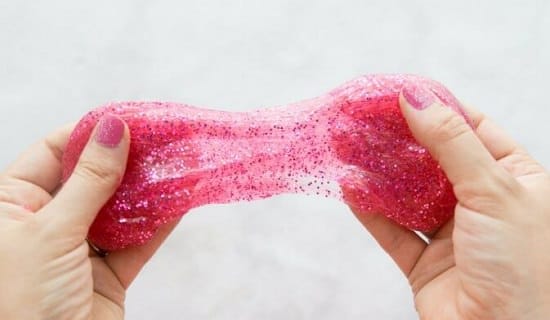 Using a saline solution in place of borax powder makes your slimy mix stretchier. Add food coloring and sparkles for aesthetic pleasure. See more on it here.
5. Easiest Homemade Slime
Made by mixing school glue with food dye and liquid starch, this gooey, slippery slime will provide lots of oozy fun. The recipe is here.
6. 3-Ingredient Slime Without Borax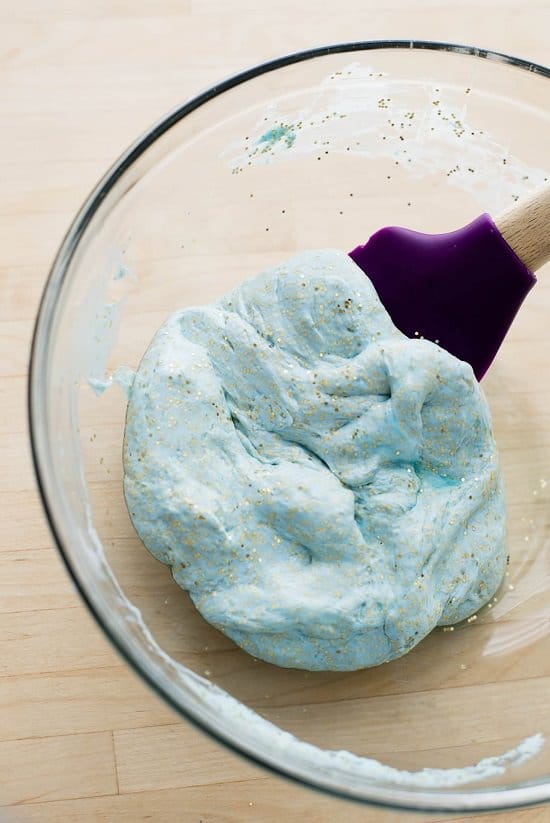 The chances are strong that the ingredients of this DIY slime are lying in your cupboard right now, Plus, there's an extra hack to preserve it until the end of the year.
7. Rainbow Unicorn Fluffy Slime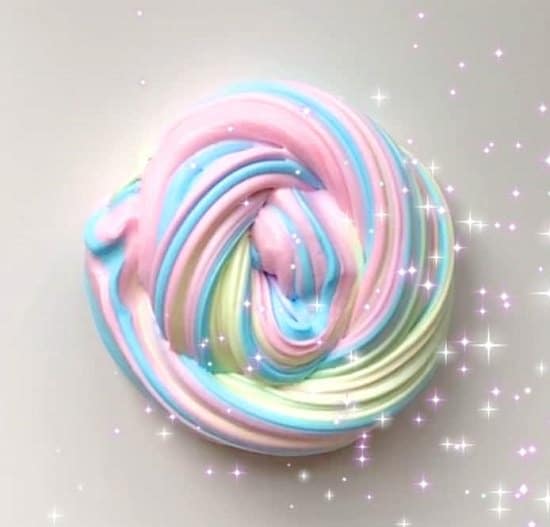 The addition of sparkles and bright unicorn colors is what makes this beautiful slime even more fun to make. Here's the DIY.
8. Halloween Slime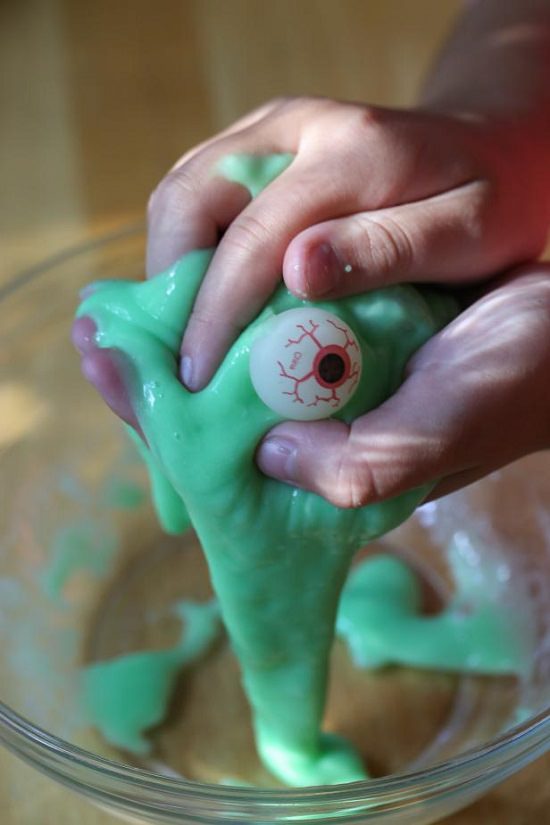 This Halloween, turn to this green slime DIY to amp up your ghoulish persona.
9. Grinch Slime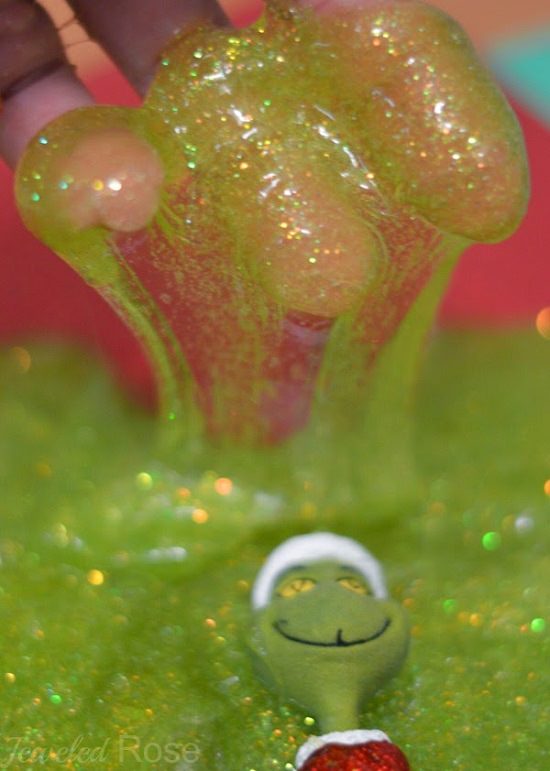 This exciting Grinch slime recipe goes great with the book and move, making it a nice Christmas craft to do during the holidays.
10. Pumpkin Slime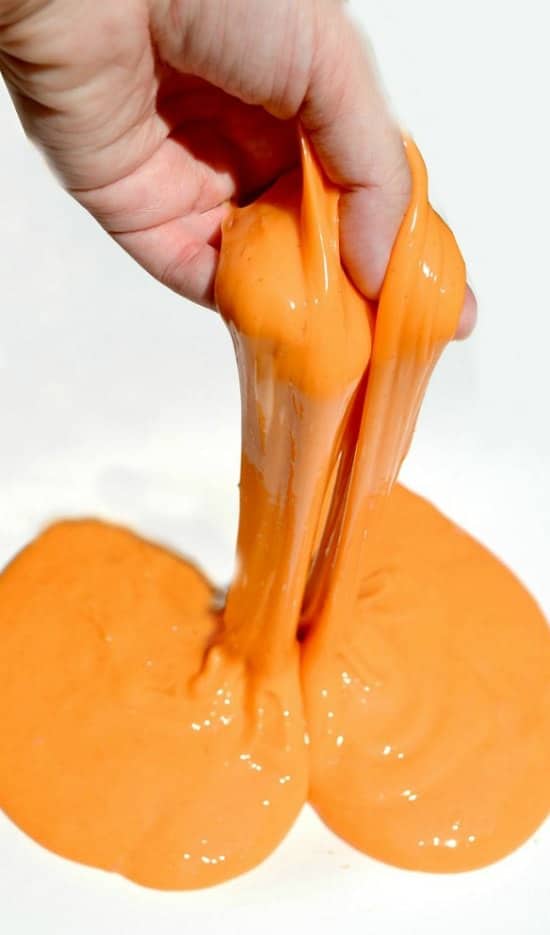 Making pumpkin-spiced slime is a fun fall activity to do with the kids over a lazy weekend afternoon. See the recipe here.
11. Frozen Slime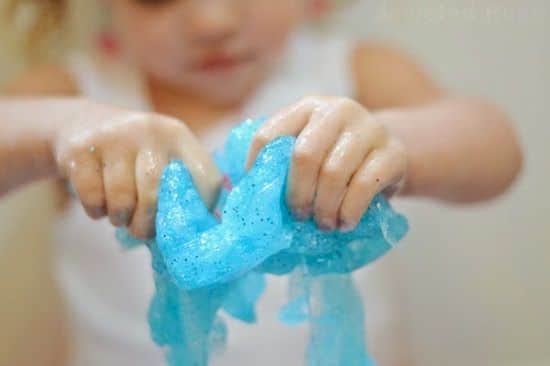 This frozen slime DIY is not just for fun- it's an interesting science lesson for kids to learn how polymers work.
12. Spaghetti Slime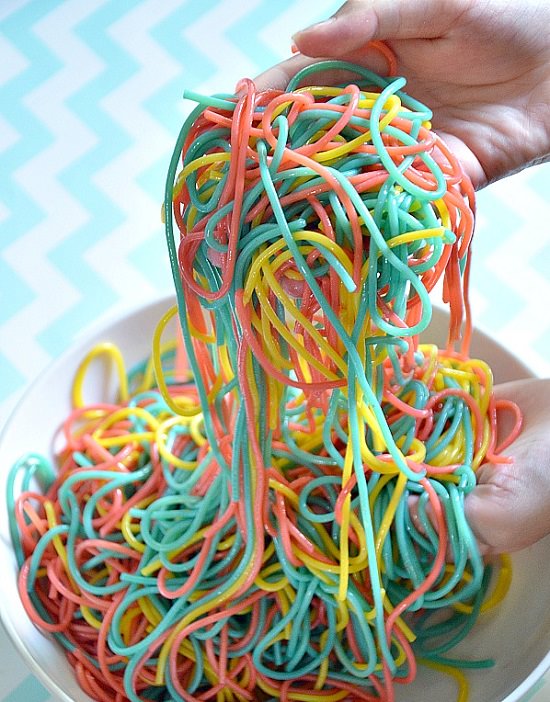 A playful twist on the conventional slime, spaghetti slime uses natural spaghetti and food coloring to offer maximum sensory stimulation. Find details in this DIY.
13. Ninja Turtle Ooze Slime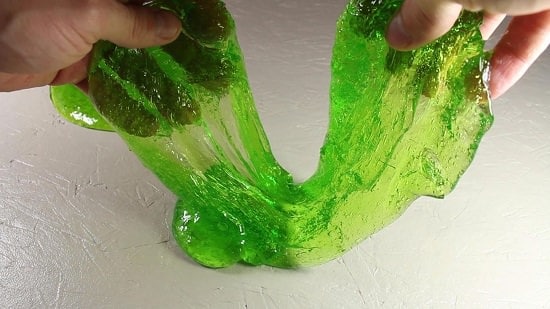 Now even three-year-olds can make their own canisters of glowing green slime for a Ninja Turtle-themed party! Follow the recipe here.
14. DIY No Glue Slime
This glue-free slime recipe relies on cornstarch and dish soap to stay put, and while it doesn't have a long shelf-life, it does last long enough to keep little hands busy.
15. NO BORAX Slime
This kid-friendly, borax-free slime DIY gives you two different hacks to create a slime that is almost dough-like and fluffy, and one that is more on the stretchy side.
16. Baking Soda Slime
Creating slime is super easy with a little help from your kitchen supplies- this recipe uses baking soda as the slime activator- you can stick to the simple gooey concoction or spice it up with sparkles and glitter.
17. Clear Slime – Fun Slime Recipes
This DIY shows you how to make a basic clear slime that is a perfect base for adding complicated layers of textures such as clay, foam beads, or legos.
18. Beach Themed Slime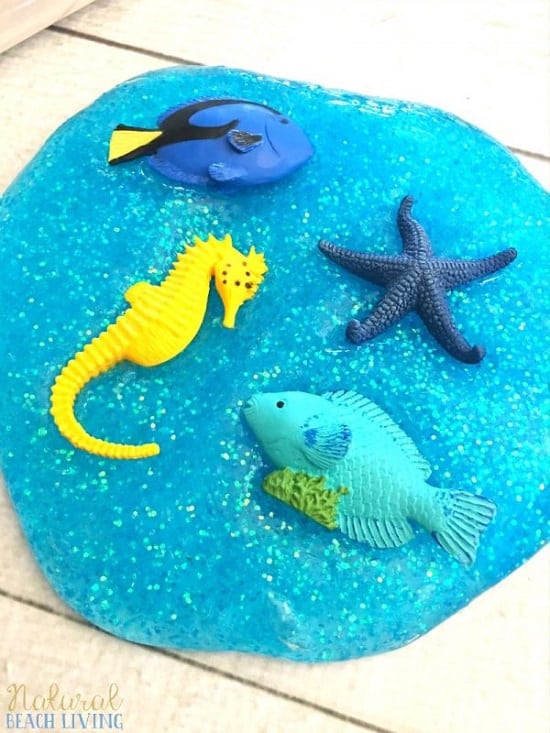 Filled with ocean colors and glitter dust, this breezy, jiggly slime recipe is a great pick for summer projects.
19. Slime with Fevicol and Colgate Toothpaste
Start out your first slime recipe with items lying in your cupboard, like Colgate and Fevicol. This DIY has the details.
20. DIY Clear Galaxy Slime
Break the ice at a children's playdate by whipping out pounds and pounds of this galaxy-themed, luminescent slime. Watch the tutorial above for the recipe.
21. DIY Shampoo Slime Without Glue
Sans glue or borax, this DIY shampoo slime makes for a safe, playtime activity for kids with unknown allergies.
22. Satisfying Rainbow Slime
Featuring multiple layers, each corresponding to a different color of the rainbow, this multi-sensory slime creates the illusion of an infinite stream of colors, making it even more fun. Try the recipe here.
23. Basic Slime
Introduce your kids to the gooey, messy yet satisfying world of slime with this super simple, three-step DIY.
24. Powder Slime
Making slime to keep your babies busy while you slog with housework starts with this gentle, nontoxic DIY featuring baby powder.
25. DIY Thai Rainbow Super Glossy Slime
This DIY slime has ultra-pigmented rainbow colors and a glossy exterior that makes it attractive to the kids. Plus, there's an option of not adding borax as well.
26. Kid-Friendly Slime
With no borax and three simple ingredients, this DIY slime is quick to whip up and a fun activity to beat winter boredom.
27. Dish Soap Slime
This fluffy dish soap slime is completely free of borax and has a gel-like consistency, making it suitable for the kids. Details are here.
28. Cotton Candy Scented Slime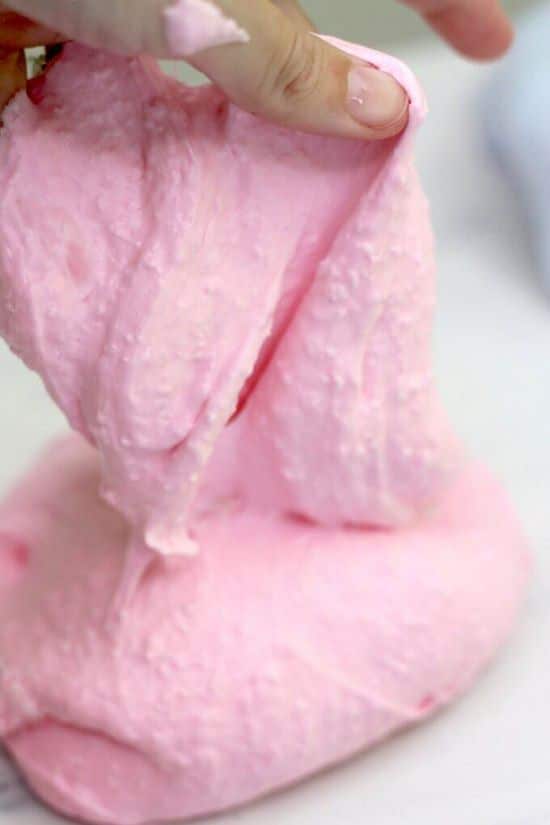 This heavenly scented homemade slime recipe looks and scents like cotton candy, making it a fun challenge for the tiny tots.
29. Fruit Scented Slime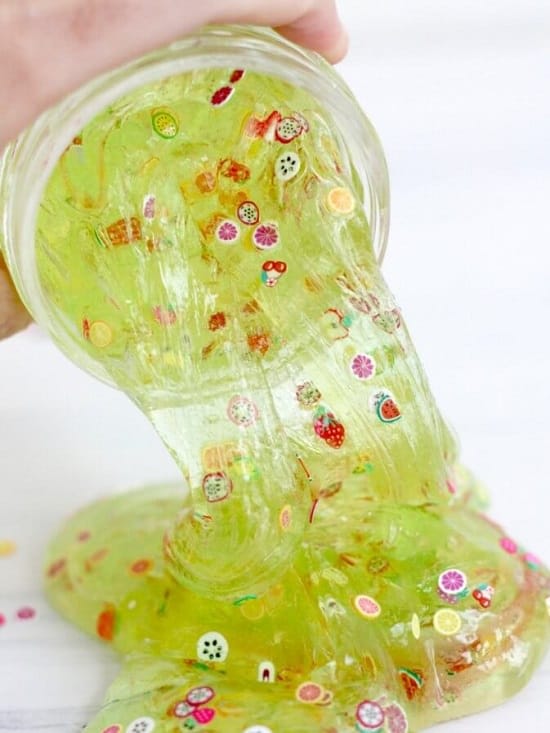 With fruit stickers added to the slimy mess and the refreshing fruity aroma, this slime recipe is pleasing to the senses.
30. Gold and Silver Slime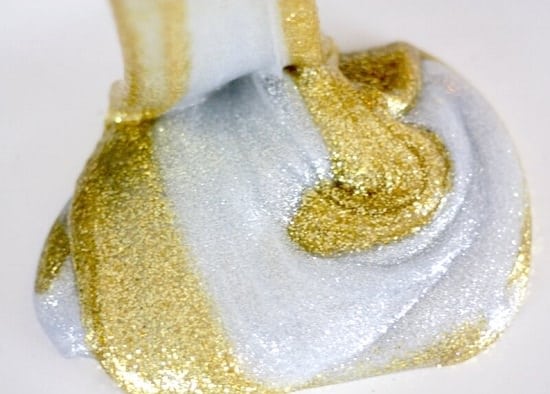 The gold and silver slime is not only super stretchy but also offers the illusion of a never-ending stream of glitter, making it a great activity for holiday parties. Here's the DIY.
31. Butter Slime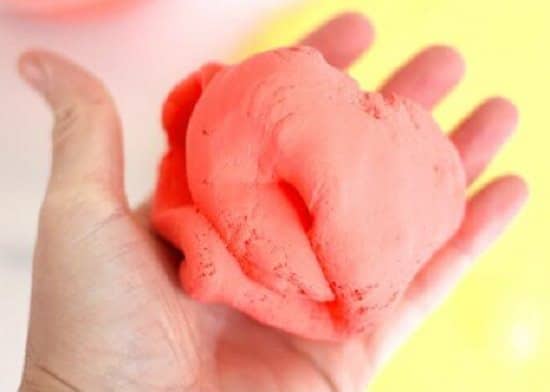 Containing soft clay, butter slime has a super soft and stretchy texture, and the best part is it stays good even after months. Check the recipe here.
32. Alphabet Slime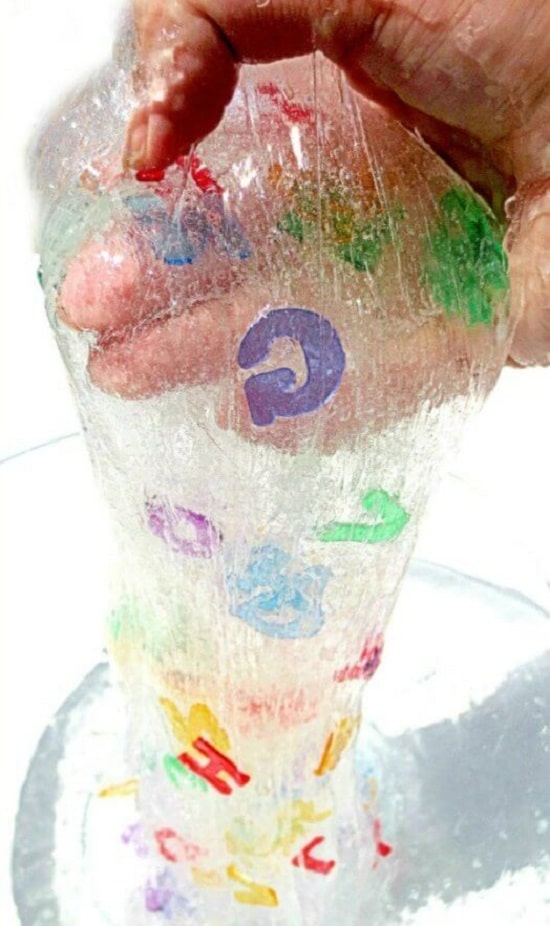 Have your kids learn their alphabets while having some slimy fun in the process. This recipe is the way to go.
33. Glowing Rainbow Slime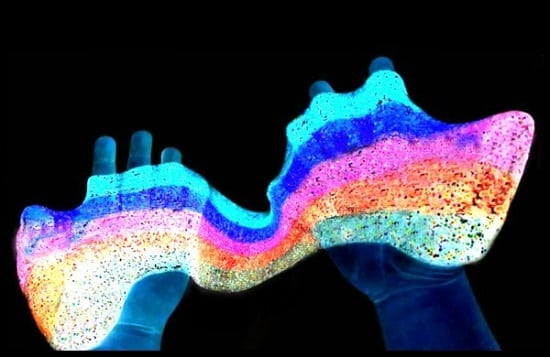 Using fluorescent paint in rainbow colors just amps up the cool quotient of slime, making it glow beautifully when the lights go off. Try it for yourself with this recipe.
34. Polka Dot Slime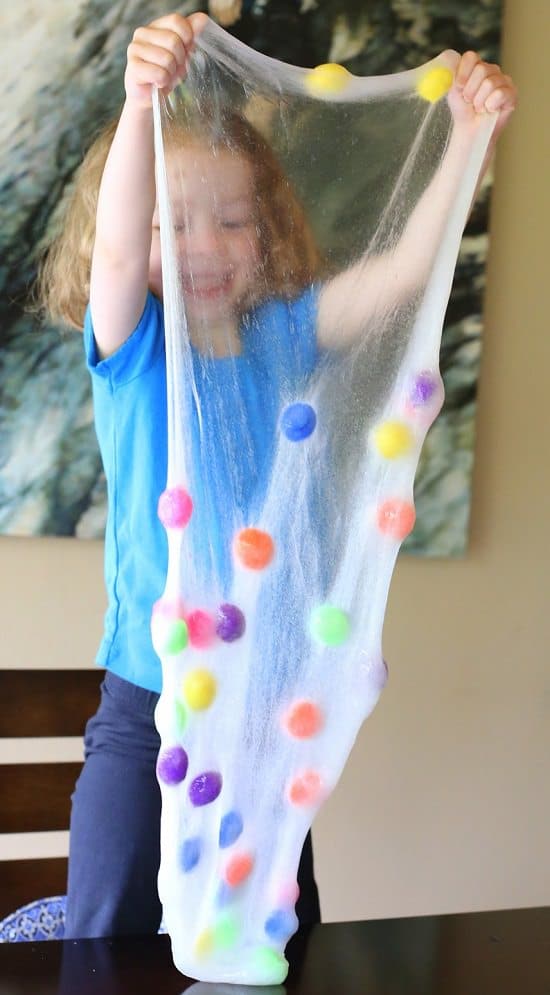 Toss pom pom balls to your liquid starch slime mic to create ultra-stretchy slime that is lots of fun to play. Here's the full DIY.
35. Star-Spangled Slime – Fun Slime Recipes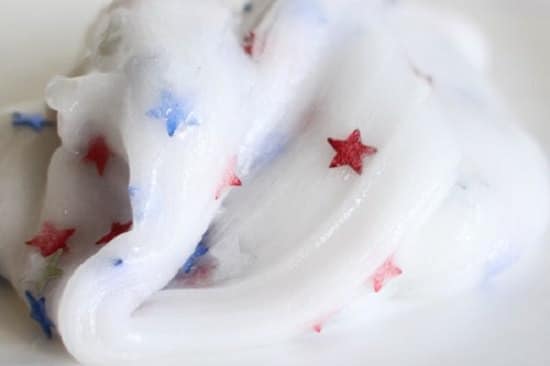 Featuring colorful star confetti, this star-spangled slime is lots of fun to create on occasion like the fourth of July, and the best part is that it requires three ingredients only. Here's the DIY.
36. Chocolate Stretchy Slime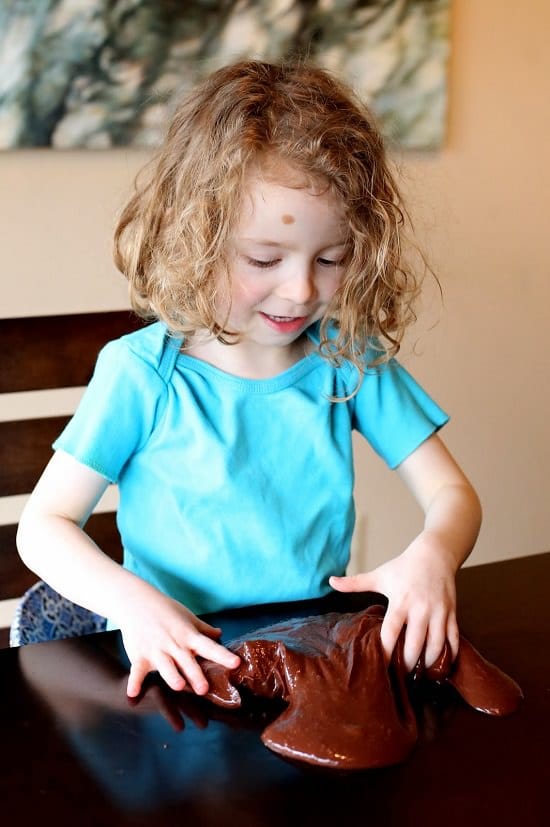 Though unedible, the stretchy chocolate slime smells delicious and is super stretchy; plus, it looks exactly like melted chocolate in the liquid state, making it a real winner. Get more details here.
37. Golden Glitter Slime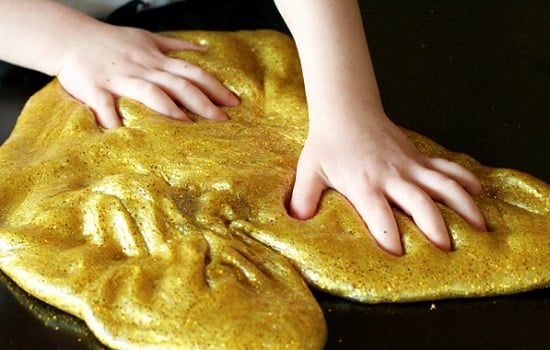 This starry golden glitter slime may well bring out your inner star, who knows! Just add tons of golden glitter to your traditional starch and glue mix. Details are here.
38. Glow in the Dark Slime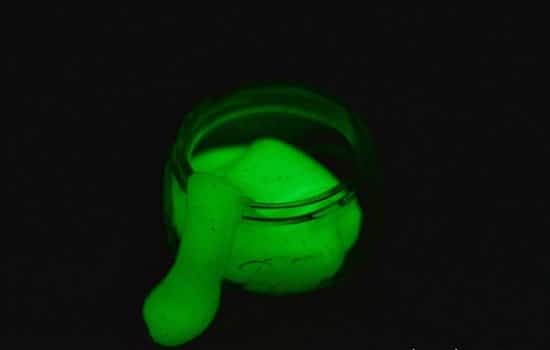 Glow-in-the-dark paint is the real hero of this luminescent slime; adding neon food coloring further gives it a creepy look, perfect for Halloween. Here's the recipe.
39. Magnetic Slime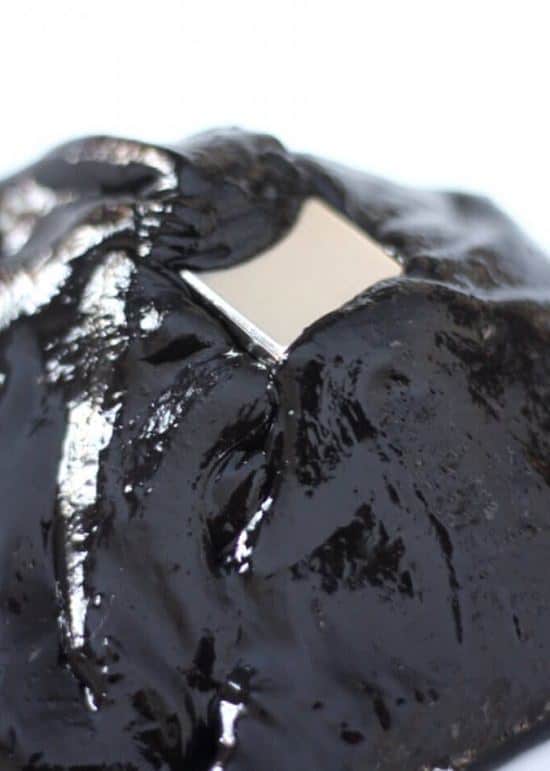 The magnetic slime comes with the guarantee of limitless tactile fun, even it neither possesses striking color combinations nor familiar scents. Here's the detailed tutorial.
40. DIY Floam Slime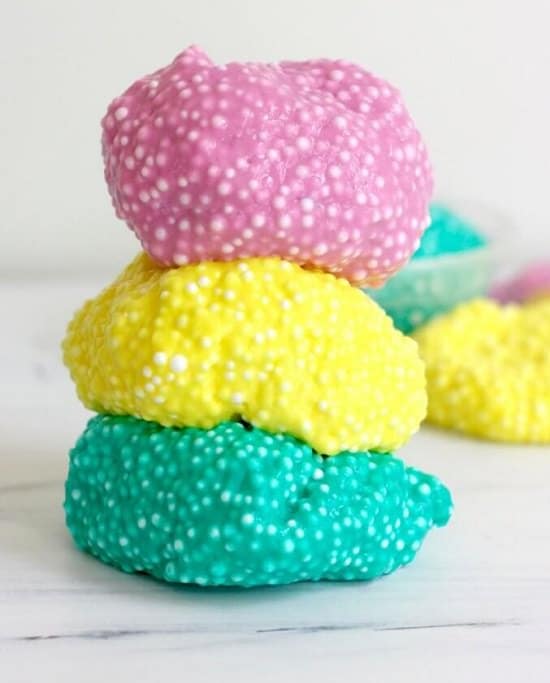 This DIY foam slime starts with basic ingredients like borax and food coloring. Still, the inclusion of polystyrene beads amps up the cool factor dramatically, making it a multi-sensory activity for kids.
41. Chalkboard Slime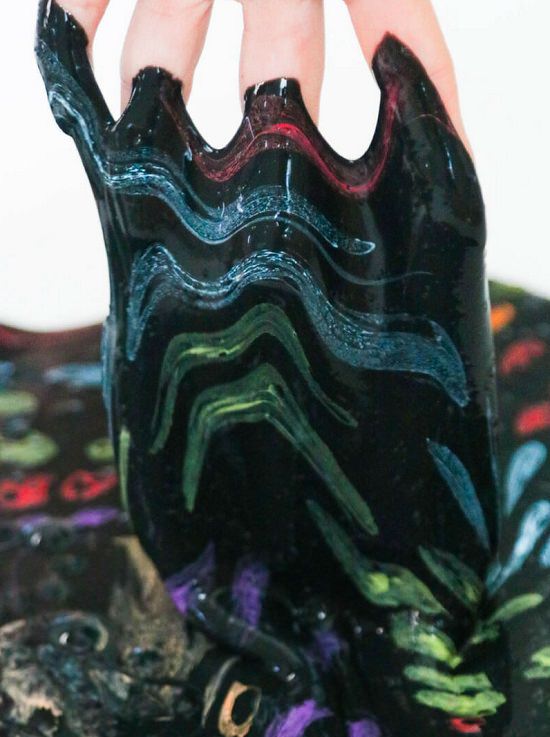 Including chalkboard paint and colorful chalk markers, this unique slime gets bonus points for its creativity.
42. Super Crunchy Bubbly Slime
Whether you want a crunchy, bubbly slime, or one that you can form bubbles with, this DIY has you covered. It's also a nice way to make a Science lesson fun.
43. DIY Bubblegum Slime
This ultra stretchy, bubblegum-scented slime is too hard to resist for the grown-ups as well. Find the recipe here.
44. Iceberg Slime – Fun Slime Recipes
For your little girl who loves Disney's "Frozen", there can be no better slime recipe than this.
45. Giant Metallic Pearl Slime
This ocean-themed slime incorporates colors of the sea with tactile fun to offer maximum sensory stimulation. Here's the YouTube video above for the recipe.
46. Watery Jiggly Slime
Few things can please as much as a giant blob of watery slime that jiggles at the slightest touch. Make yourself with these instructions.
47. Lotion Slime
When introducing slime for the first time to pesky toddlers, this nontoxic, no-glue recipe featuring baby lotion is your safest bet.
48. Glossy Slime
The only thing that is more satisfying than super stretchy, super squishy slime is slime that is glossy as well. Follow the recipe in the above video to know more.
49. Lego Slime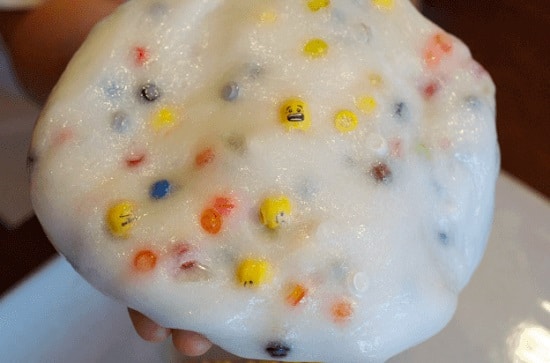 This DIY combines two deadly fun playtime accessories- slime and lego building blocks to offer the pleasure of hunting down missing blocks in a slimy mess.
50. Bug Slime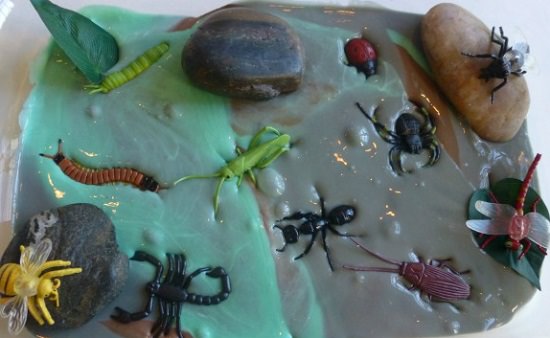 Fill up your green gooey slime mess with creepy bugs for hours of sensory fun. Learn more on it here.
51. Winter Snowflake Homemade Slime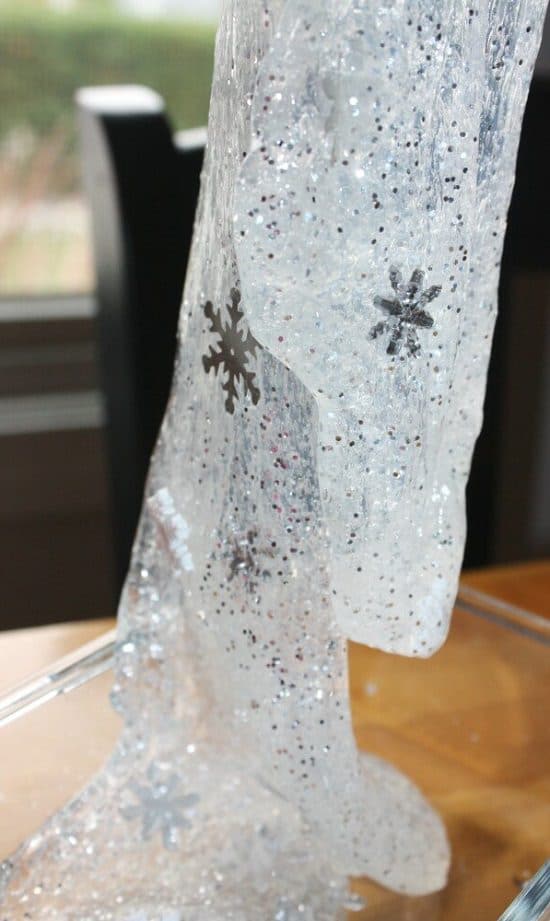 Even if snowy days seem light-years away, you can still have a slime recipe that mimics the tactile satisfaction of real snow!  Get hold of some frozen white school glue and get started with this recipe.
52. Red Hot Valentines Day Slime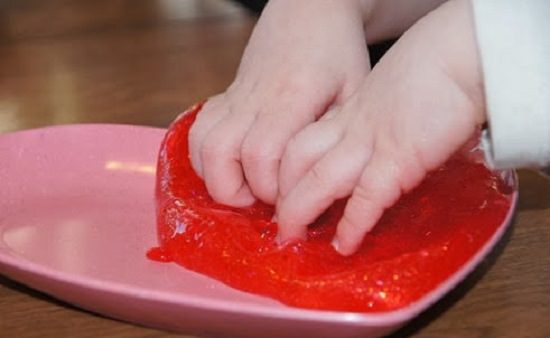 A lovely, sensory-themed activity for Valentine's Day, this bright and sparkly slime is also a nice idea for a non-candy gift. Check out the tutorial here.
53. Peppermint Slime Recipes
Infused with a heady aroma, the peppermint-scented slime offers a cool minty feel perfect for summers and winters. Here's the DIY.
All these different types of slime recipes are so simple that kids above a certain age can even DIY them without any supervision. However, if you've got more such easy and fun slime recipes, drop them in the comments below, we'd love to hear from you!