Dressup your little pub for an evening party with these DIY dog bow tie ideas. You can try different sizes and patterns to personalize the bows!
1. Doggone Cute Bow Tie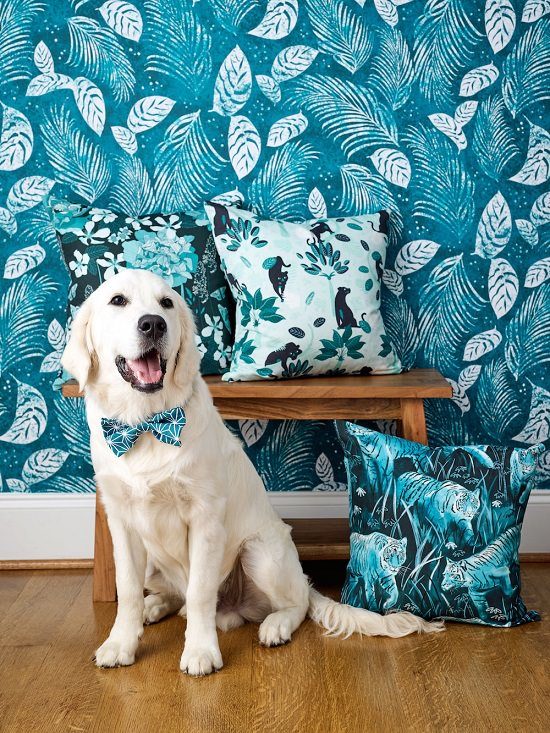 Made from lightweight quilt cotton, this DIY bow tie is sure to appeal to your dog's sense of style and make playtimes even more fun.
2. No-Sew Dog Bow Tie Collar Slide
This no-sew bow tie is super easy to create and you can make one for each day of the week in a single afternoon. Get the instructions here.
3. Dog Bow Tie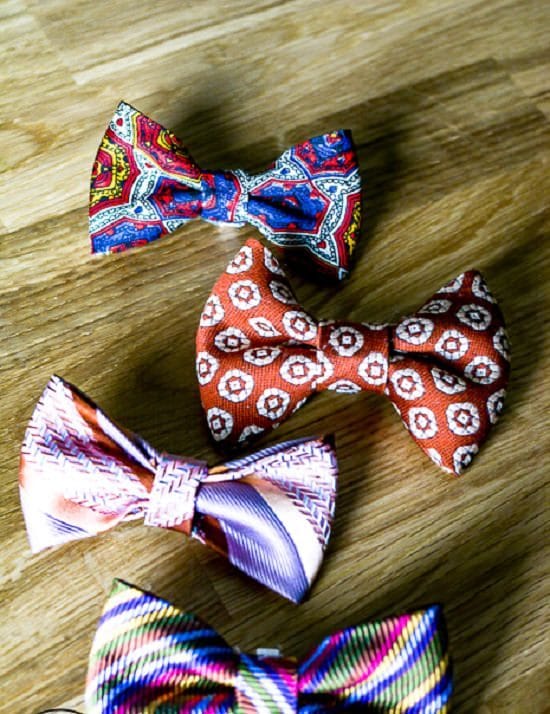 Repurpose your old neckties for this DIY dog bowtie project. The older you use, the better, as retro ties are always timeless.
4. Doggie Bow Tie

Get a bow tie for your dog's collar to ensure he looks his finest on his next stroll downtown. For a complete, no-sew make, use velcro wraps on the center. Here's the DIY.
5. Doted Dog Bow Tie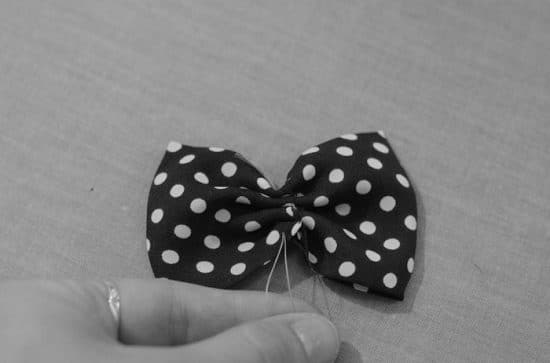 With minimal sewing and just three supplies, this DIY allows you to create a cute little bow tie for your pup using any fabric of your choice.
6. DIY Bow Tie for a Dapper Dog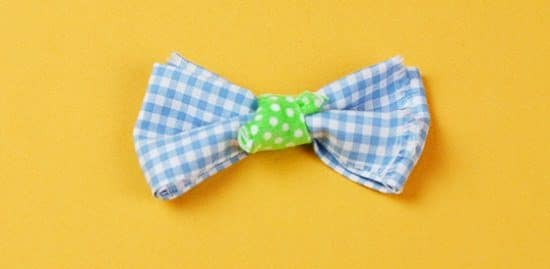 Boost the cuteness quotient of your dog's collar with Velcro and two differently colored scraps of fabric. The rest of the instructions are in this DIY.
7. Dog Bow Tie DIY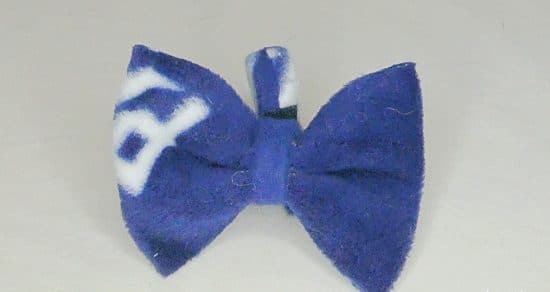 Making this no-sew bow tie is super easy when you have scraps of fabric and a glue gun handy. Plus, it makes a nice gift for dog owners in your friend circle. Here's the DIY.
8. DIY Bandana Bow Tie For Dogs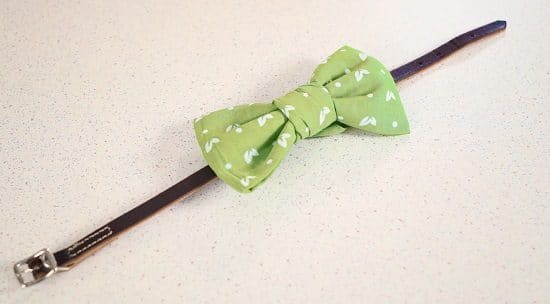 This DIY bandana bow-tie with easy-to-attach clasps and a flexible yet secure fit is a Godsent for dressing up fussy pups.
9. Easy No Sew Dog Bowties
With just three household supplies and zero sewings, this easy instructable is a quick fix for owners looking to make their statement-making dogs ready for town.
10. Fabric BowTies for Dogs
Created using ribbon and scrap fabric, these bow ties take five minutes to come together and offer endless possibilities of customization. Take a look at this DIY video for more info.
11. Dog Collar and Bowtie
Create a combination of collar and bow ties to have a new look for your dog every day of the week. This DIY is a great way to get started.
13. Simple DIY Dog Bow Tie
This easy bow tie DIY requires you to tie a few basic knots and iron your fabric before folding it in the shape of the bow. That's all!
14. Easiest DIY Bow Tie
With a little help from your toolbox and scraps of pretty fabric, you can create dog bow ties from scratch. Take a look at this tutorial to get started.
15. No-Sew Bowtie Bandana for Pets
With an elastic clip and Velcro strap, you can convert any piece of fabric you like into a fashionable dog bow tie to dress up his collar.
16. 5 Minute No Sew DIY Easter Bowtie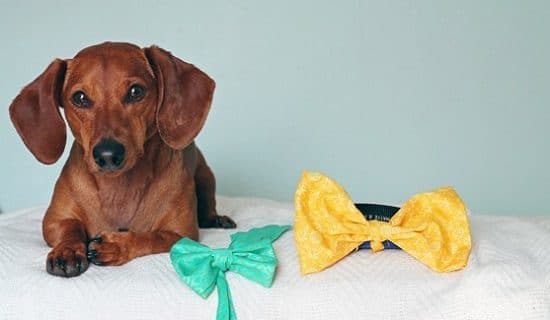 A perfect project for busy dog moms, this one lets you whip up unique patterns of bow ties using just scissors, fabric and curling iron. Here's the DIY.
17. DIY Holiday Dog Bow Tie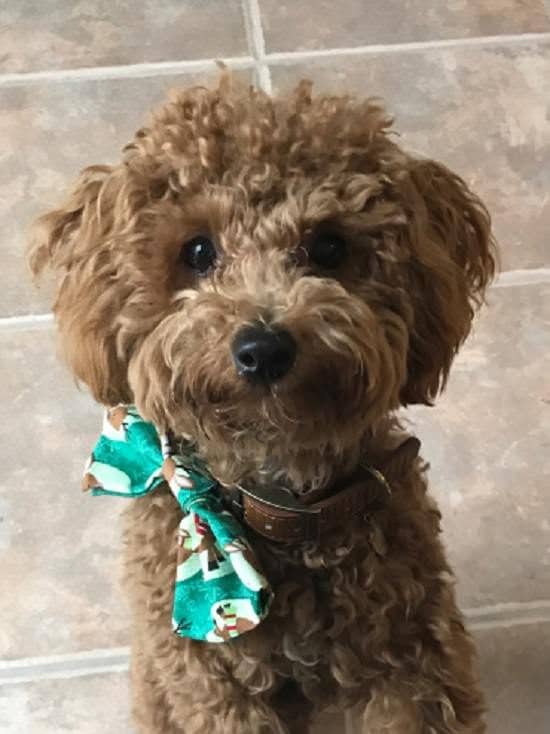 Make your cute little pup the most debonnaire attendee of the holiday party with these no-sew bow ties put together using hair clips and elastic hair ties. Here's the full DIY.
18. DIY No-Sew Wedding Bow Tie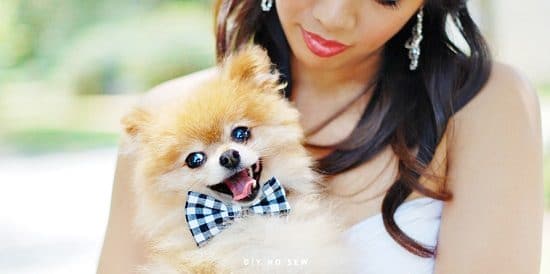 Originally meant for the wedding season, these no-sew bow ties are actually great for any occasion or even if your dog wants to look extra cute one day. Make them with this DIY.
19. Recycled French Cuff DIY Dog Bow Ties
Recycled from French cuffs and dress shirt button plackets, this quick DIY bow tie gives you a cheap yet fancy way to dress up your pooch.
20. Dapper Puppy Dog Bow Ties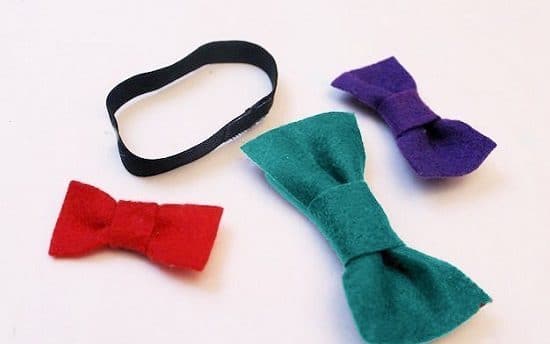 Dress up an elastic neckpiece with unique bowties created using felt and hot glue. This DIY requires minimal efforts to achieve splendid results.
21. Perfect Dog Bow Tie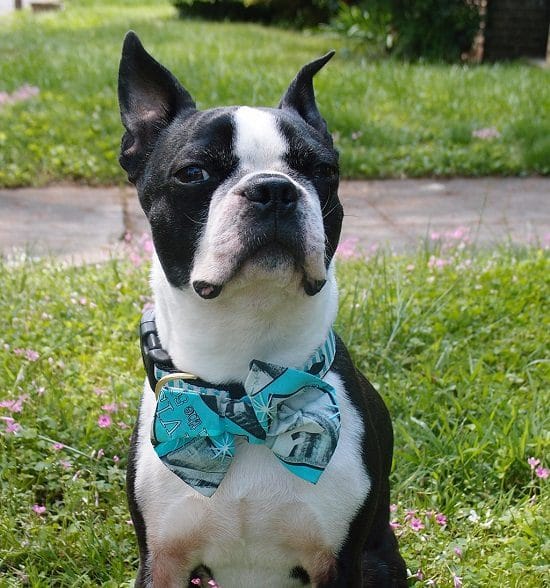 Made with fabric and double-sided velcro, this cute and lightweight bow tie gets your pooch ready for styling around town in a jiffy. Here's the DIY.
22. Red Printed Dog Bow Tie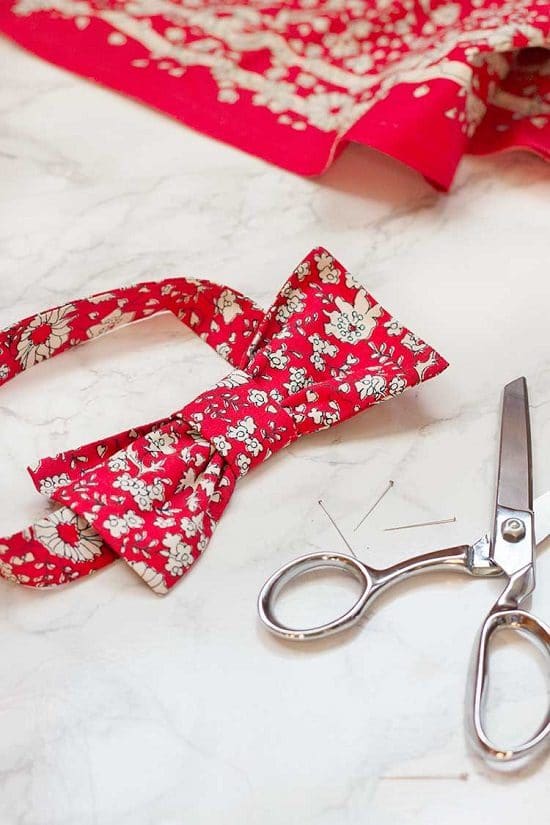 This detailed tutorial gives you step-by-step sewing instructions to create a durable and fancy-looking bow tie sans frayed edges for your dog.
23. Earth Rated DIY Dog Bow Tie
This DIY bow tie is a lovely way to show your dog's unison with the whole eco-friendly theme going around these days.