Instead of throwing, reuse and upcycle old T-shirts with the 26 DIY T-shirt Crafts and Uses available here with tutorials!
1. DIY T-shirt Bracelet with Wooden Beads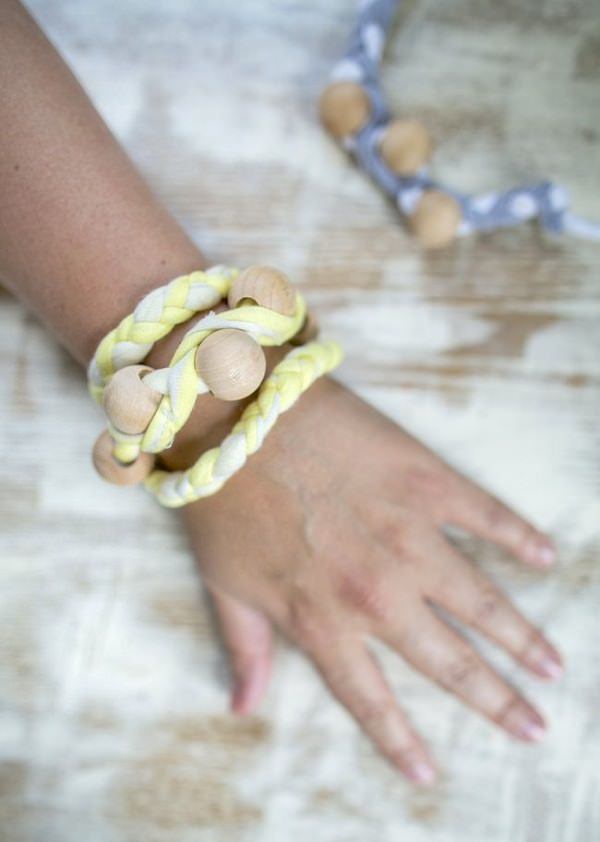 The wooden beads make the bracelet look like something straight from the boutique. T-shirts with different patterns are used to add style to this bracelet. The step by step tutorial is here!
2. Turban Head Band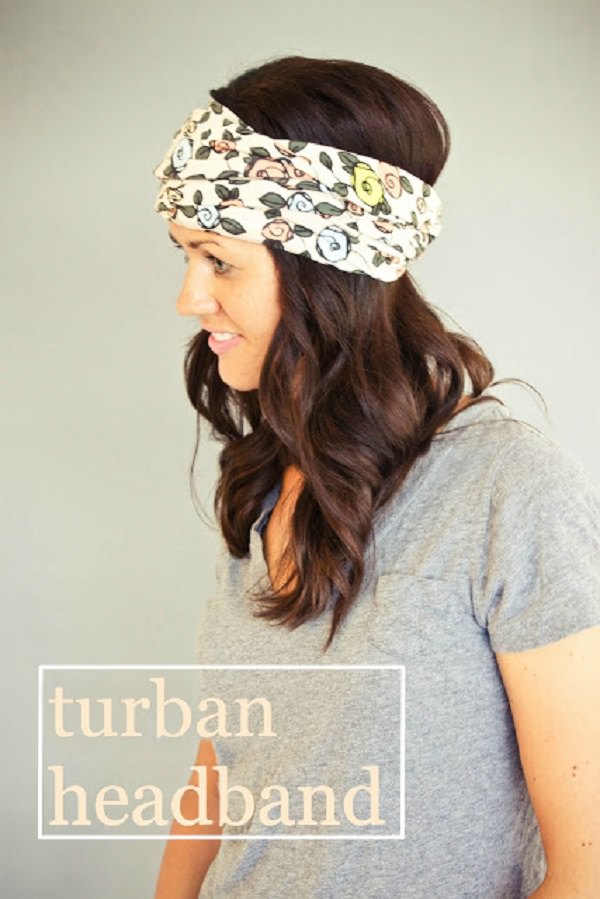 There is not much to do to make this stylish head gear; it just takes some twisting and looping. Whatever shape you arrive at is entirely up to you, so have fun with it. Click here to see the DIY!
3. Burlap Bag with T-shirt Lining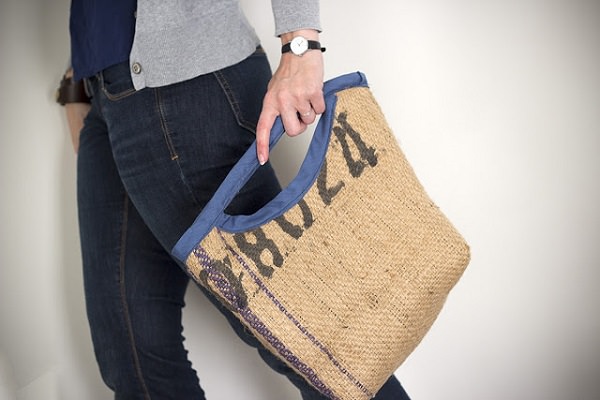 This one has a minimalistic look that you will love for some casual outings. The t-shirt gives the burlap bag a nice finish that enhances its appearance. The more of it is here!
4. Stunning Knotted Neck Piece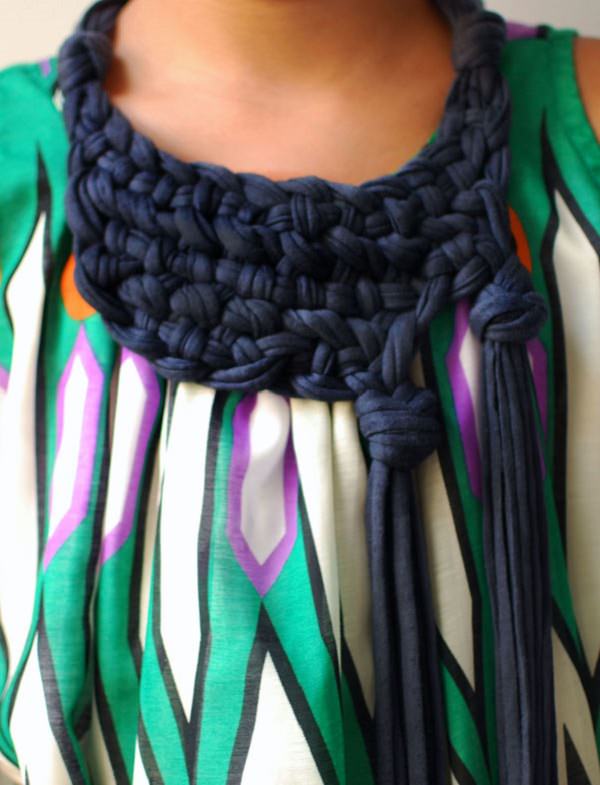 This chunky knotted neckpiece is a fun and unique accessory that can turn an ordinary outfit into something special. It's less complicated than you might think and you can make it from upcycled T-shirts in around an hour. Visit Tutsplus.com to see the full tutorial!
5. Nautical Necklace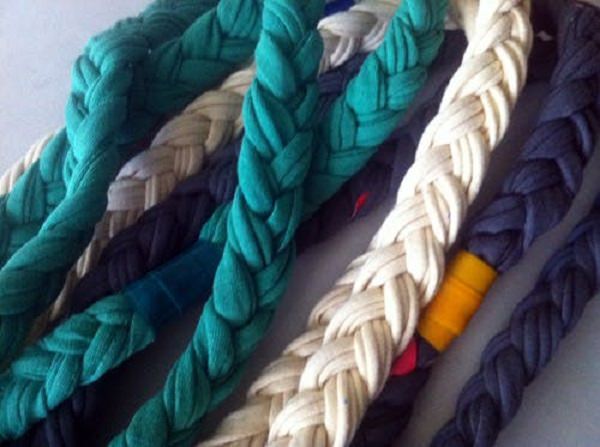 With old T-shirts, electrical tape and a pair of scissor, you can make this T-shirt necklace. Check out the DIY project here!
6. T-shirt Tote Bag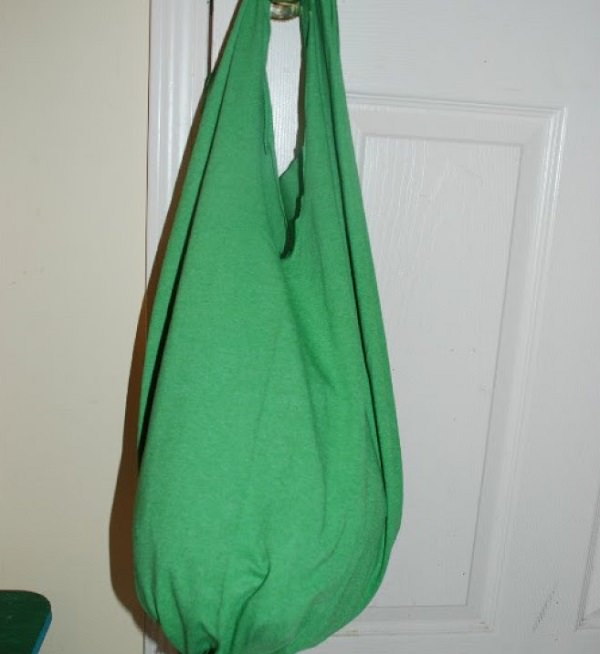 Learn how to make a tote bag with old t-shirts. The tutorial video is here!
7. Braided Belt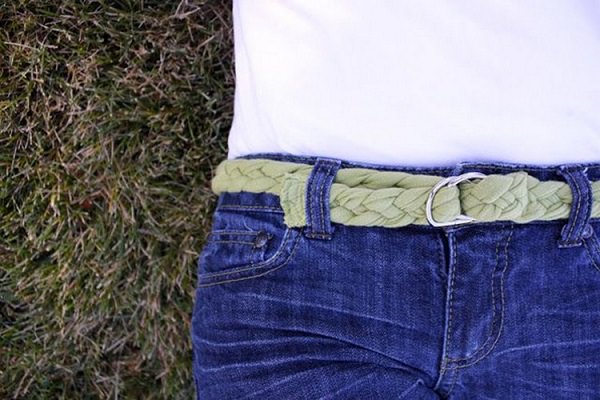 A braided belt is fun to wear as it looks unique and stylish. Easy to make too, click here to see the DIY article.
8. DIY Diamond Back T-shirt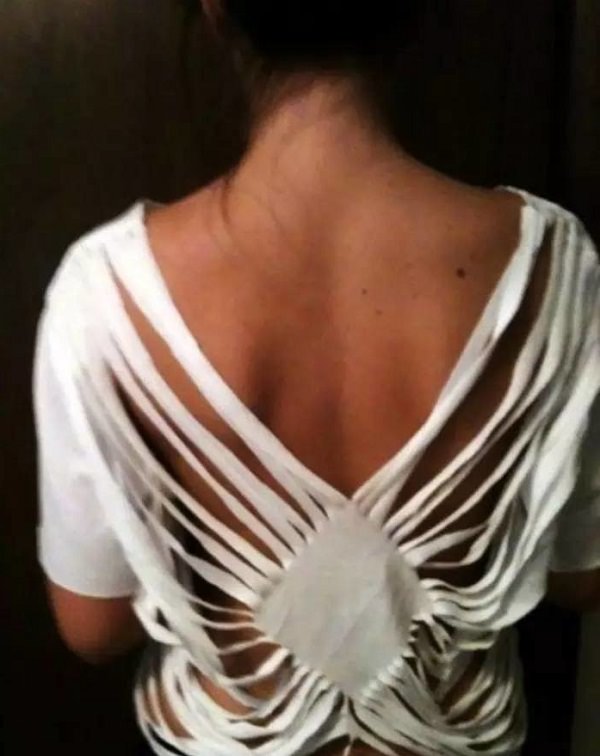 Make a glamorous and stylish Diamond Back T-shirt following this tutorial!
9. T-shirt Headband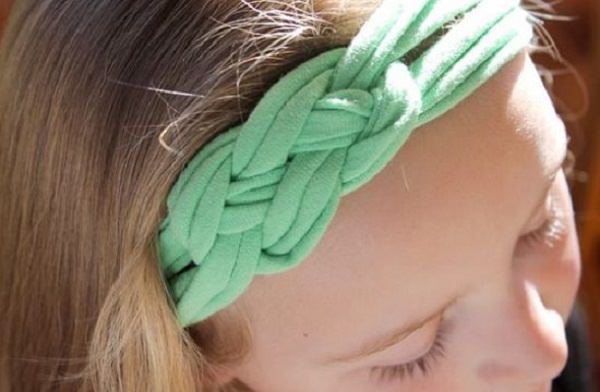 No problem in having a nice headband that doesn't cost you anything but some creativity. Have a look at the tutorial at the eHow!
10. Spiral Rug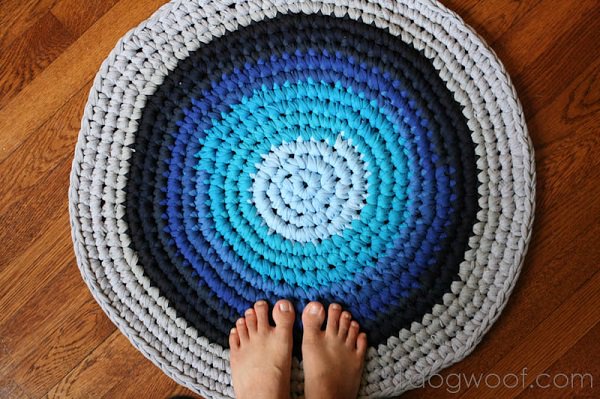 You wouldn't believe that you were about to throw the t-shirt away when you see how it looks on the floor. The spiral rug has a fashionable design, and the cozy feel under your toes is a worthy bonus. Learn how to make this crochet rug out of t-shirts here!
11. Fingerless Gloves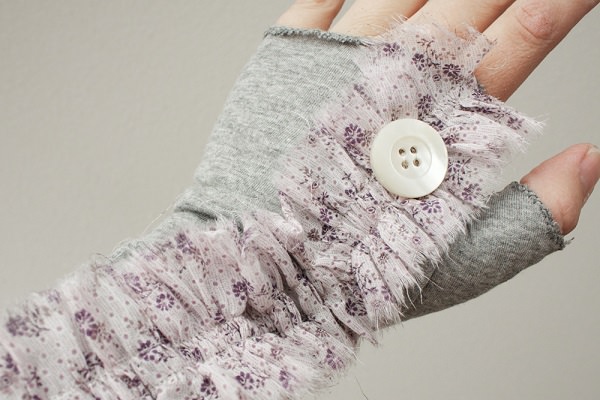 If you've not liked any of the DIY T-shirt Crafts given here, follow this tutorial available on a French blog, but you can always translate!
12. DIY T-shirt Tug Toy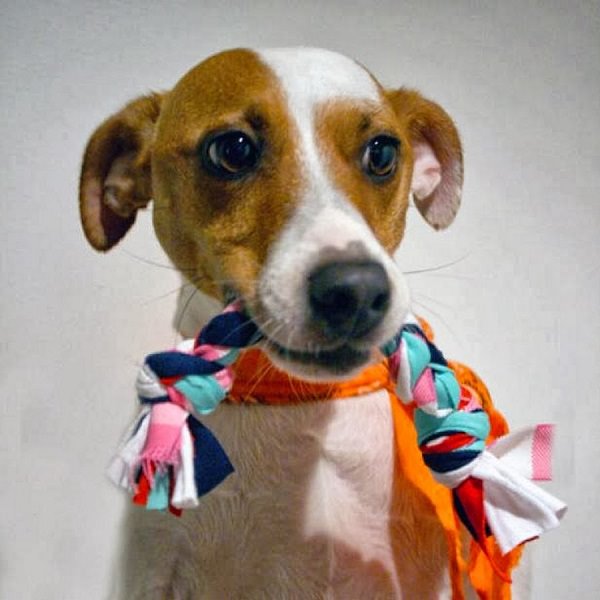 Play intense tug wars with your canine with a self-made tug toy made from old T-shirts. See the how-to here!
13. Braided Basket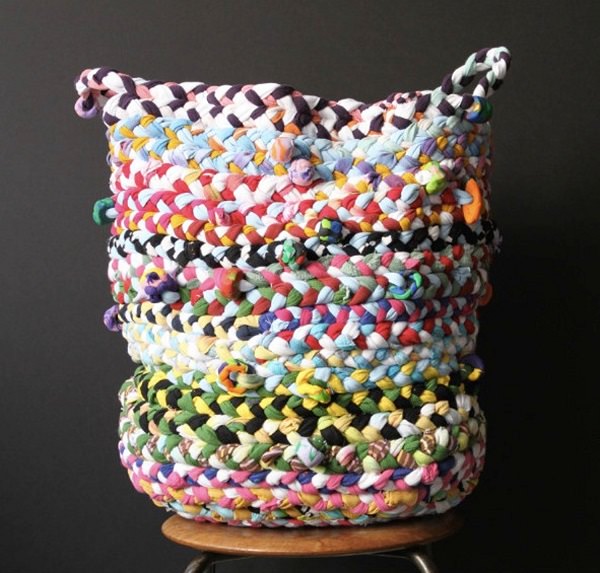 This project needs a lot of old t-shirts uses so if you are looking to get rid of some, this is just perfect. To learn everything in detail, visit the Apartment Therapy!
14. Crochet Basket Using Old T-shirt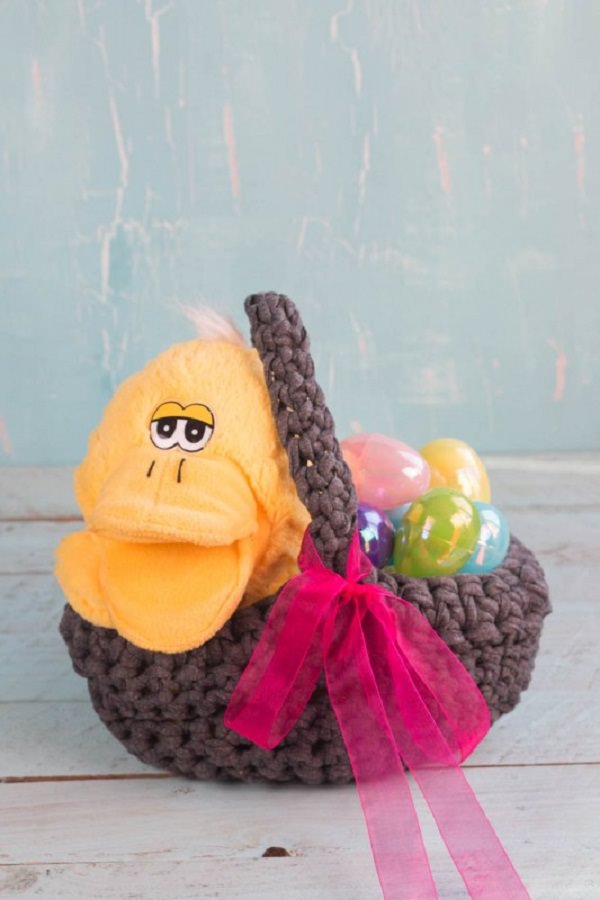 This is a fun DIY project, one that you can do together with the children. Get the kids to make their own DIY Crochet Easter Baskets and see what they come up with using the old T-shirts.
15. DIY Lambs (Free Knitting Pattern)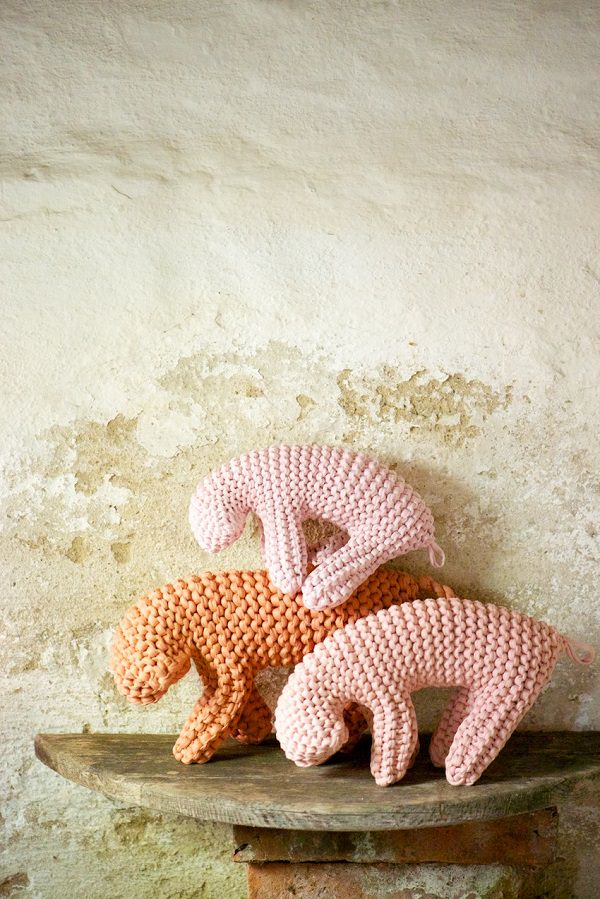 Cut strips from your old T-shirt to follow this knitting pattern to create these exquisite lambs. The free pattern is available here!
16. Wall Hangings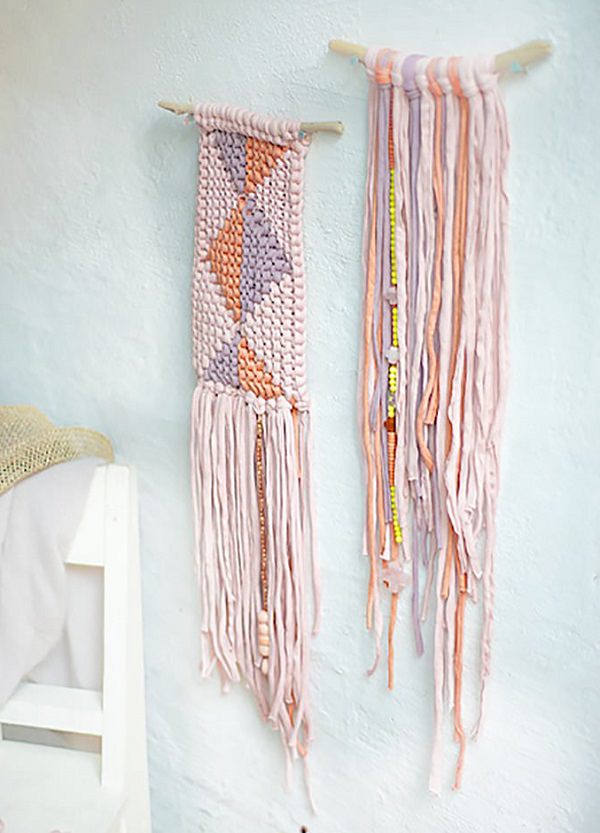 One of the creative old T-shirt projects. This T-shirt wall hanging gives you a lot of choice of customization. The more of it is here!
17. Multicolor Pouch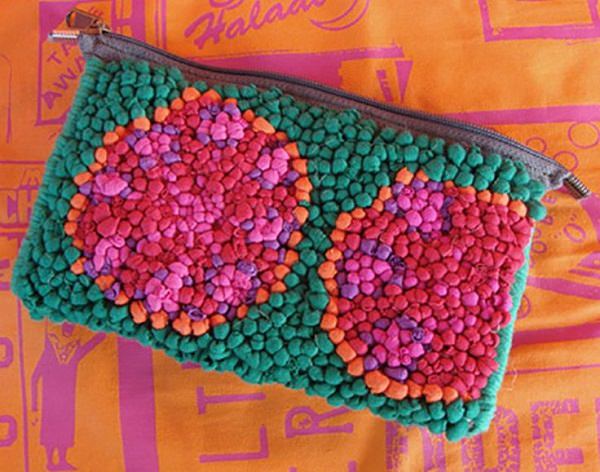 One of the prettiest DIY T-shirt crafts in the list, and the pouch isn't something you will find anywhere easily. You can put your mobile or something valuable in it. The PDF here will show you how to get the intricate design right.
18. Braided Flip Flops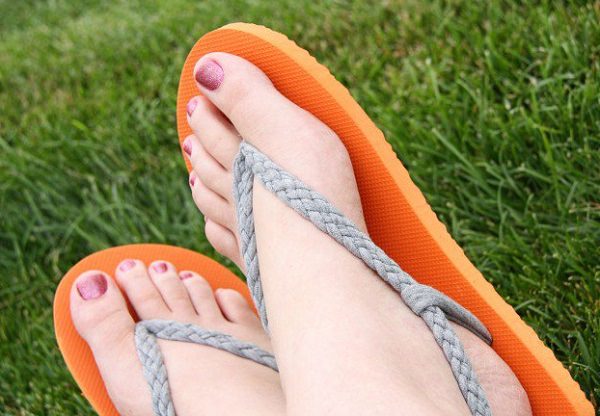 If you have flip flops around that you don't like, you can easily make them
more trendy, and comfy too, by adding braided t-shirts for straps. Learn more here!
19. Convert a T-shirt into a Work Out Shirt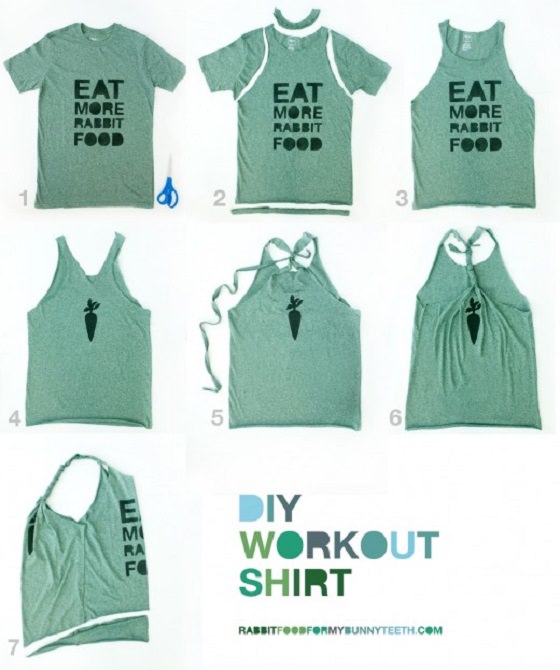 Make use of an old T-shirt by converting it into a workout shirt. The step by step article is here!
20. Off Shoulder Shirt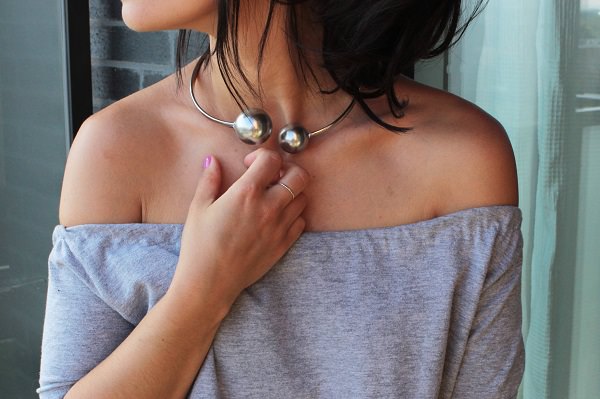 If your old t-shirt isn't worth wearing because it's saggy, you can always
turn it into an off shoulder t-shirt and enjoy wearing it again. The off shoulder
top isn't difficult to make if you follow this step by step project here!
21. DIY T-Shirt Canvas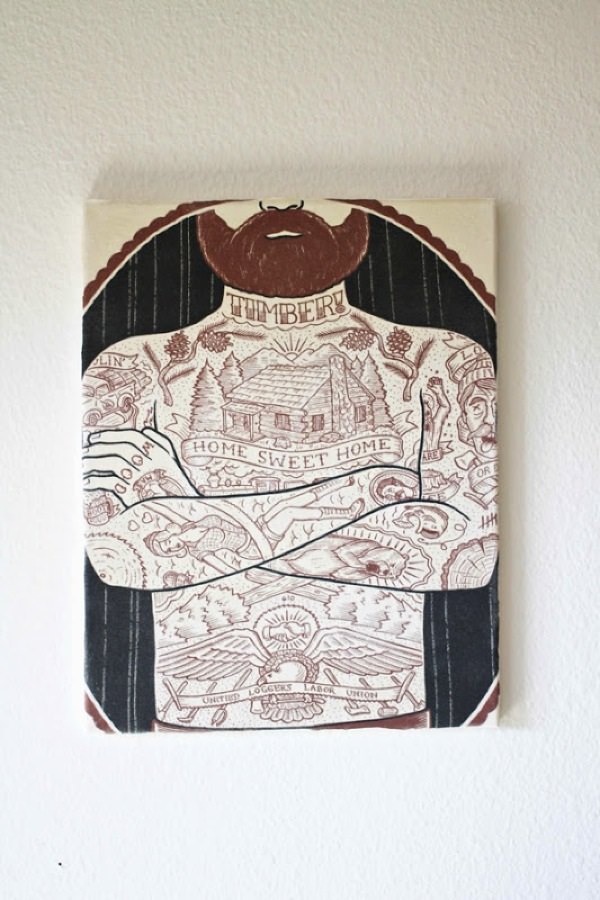 The T-shirt canvas craft looks so good that it's hard to believe that it only took old
T-shirts to complete this DIY. We've got a tutorial to guide you
22. DIY Superhero Costume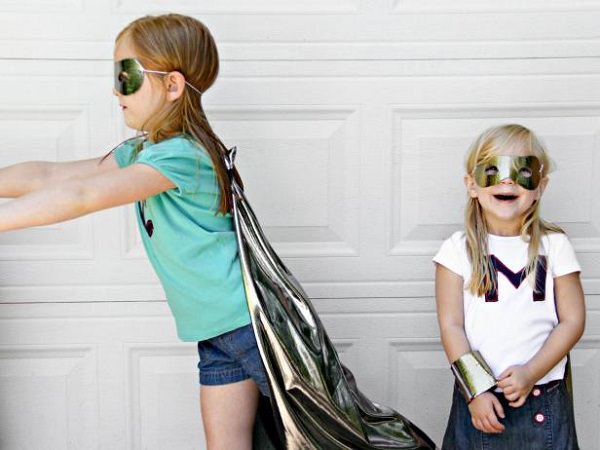 A bit of fun and easy to make DIY super hero costume for your child. Here's the tutorial!
23. Alphabet Bean Bags for Kids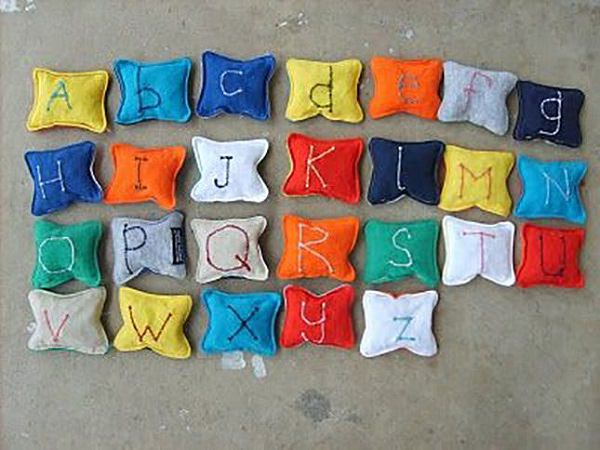 These are a fun way to teach the little ones their ABCs like this one here about alphabet bean bags.
24. DIY Boho Necklace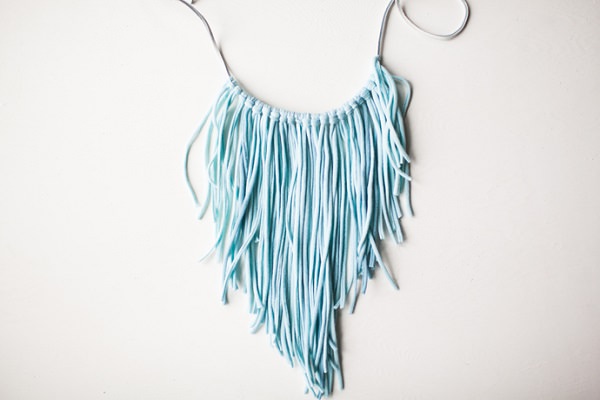 This bohemian necklace looks amazing when you wear it, and the best part is that you
don't need so many things to make this. Here's the tutorial!
25. Summer top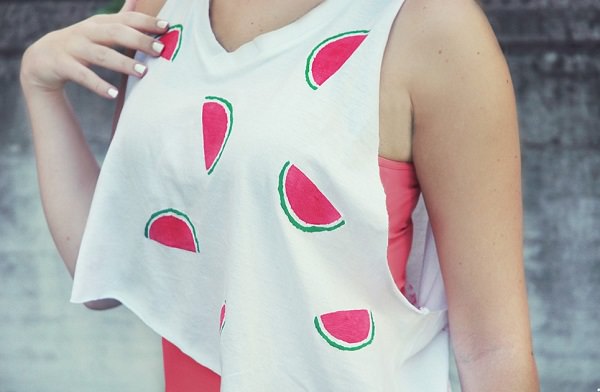 A summer top made from an extra large old T-shirt is kind of a T-shirt craft you might be looking. Everything's so easy to understand in this descriptive DIY post here!
26. Make a Bib with an Old T-Shirt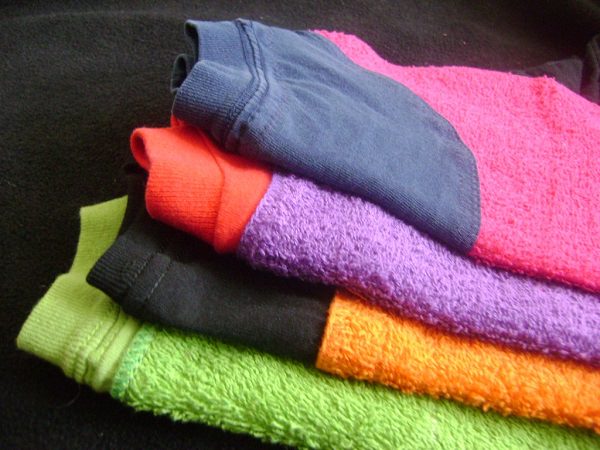 If you have an infant in the home, you can never have too many bibs, but if you've old T-shirts, you are one step closer to your home-made bibs. Learn everything clearly in this tutorial!