Recycle old light bulbs into something useful and beautiful, following the 18 creative DIY Light Bulb Ideas available with their tutorials.
Before you start to recycle old light bulbs, learn how to hollow them out, following the tutorial video here.
1. Make Creative Light Bulb Planters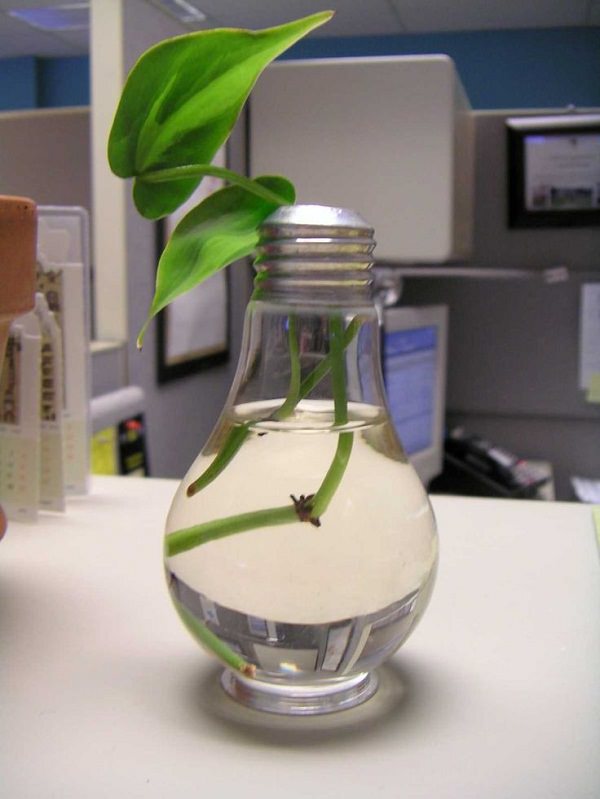 What's more creative than placing plants and flowers inside an old bulb? Recycle old bulbs and use them as a terrarium, planter or vase. Here are a few amazing light bulb planter ideas with tutorials!
2. DIY Light Bulb Lamps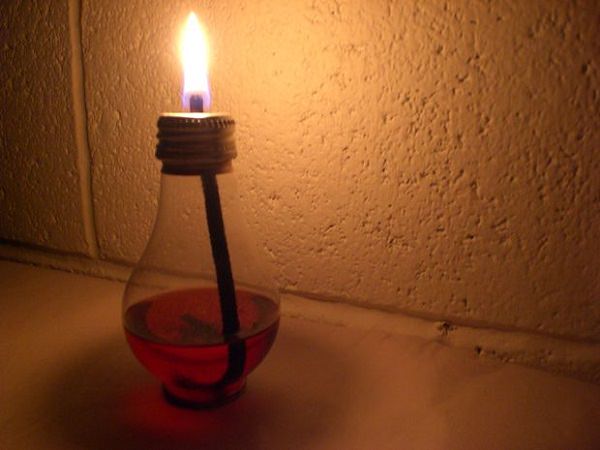 Create beautiful rustic looking light bulb lamps following the tutorial available at Instructables!
3. Build a Tiny Terrarium in a Light Bulb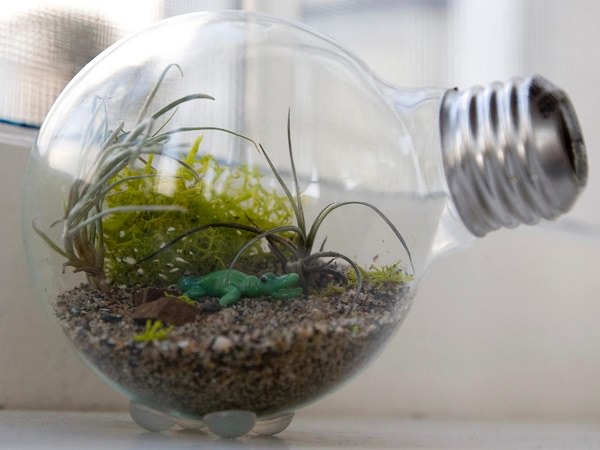 Create a tiny terrarium in a space so small like a light bulb using air plants and a few other supplies. Check out the DIY tutorial here!
4. Transform Light Bulbs into Spice Containers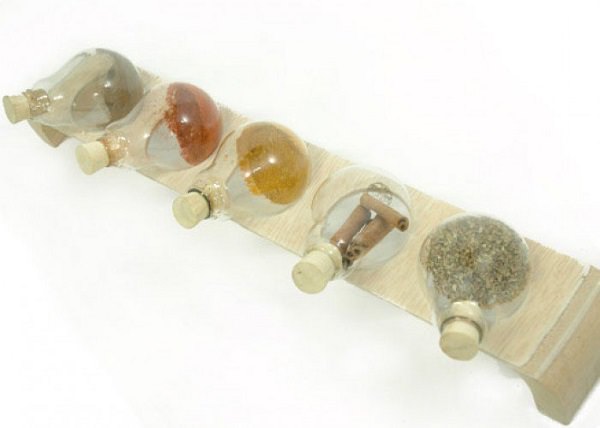 Personalize your kitchen by adding these cute and tiny light bulb spice containers. We found the idea here!
5. Light Bulb Snow Globes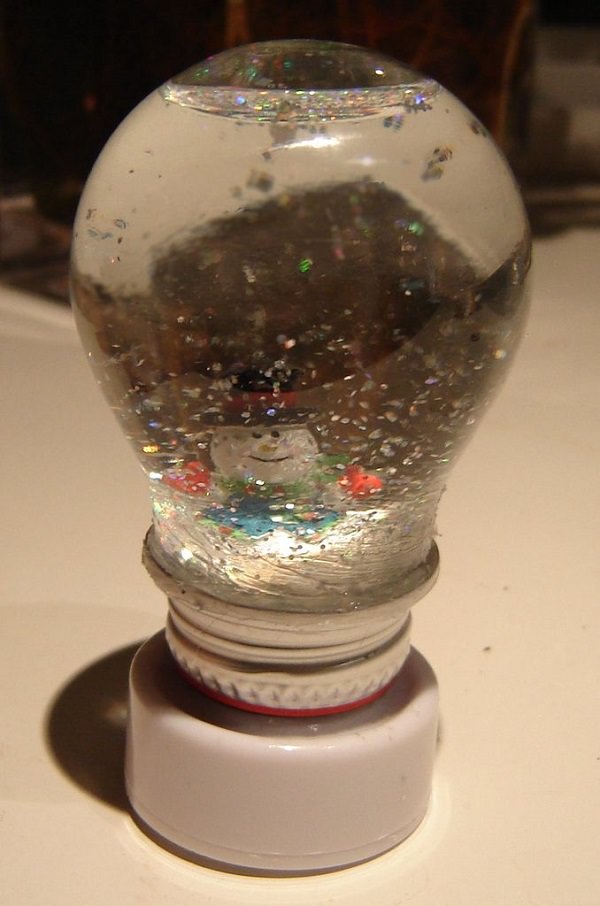 Create DIY snow globes using incandescent light bulbs. Follow the tutorial available at Instructables!
6. Upcycled Light Bulb Necklace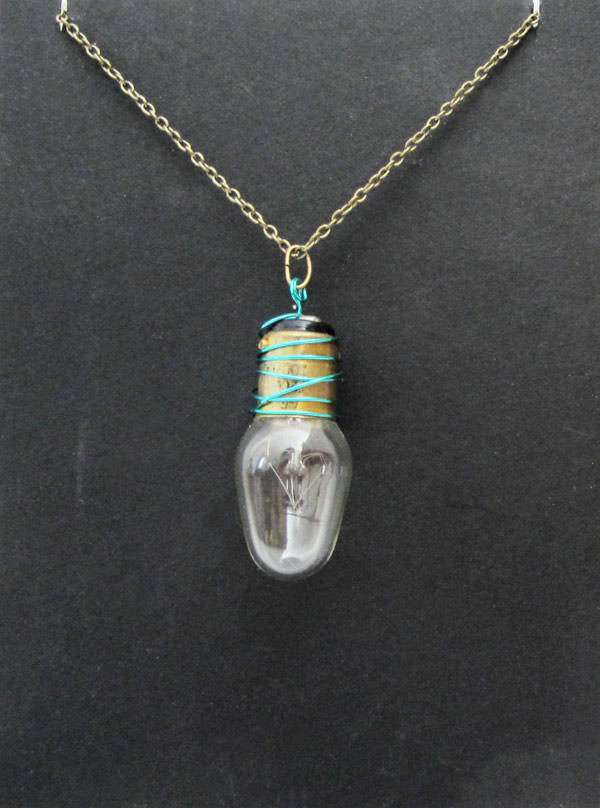 Make a quirky necklace out of light bulbs. Some you could never think about! The tutorial is available here.
7. Concrete Light Bulb Wall Hook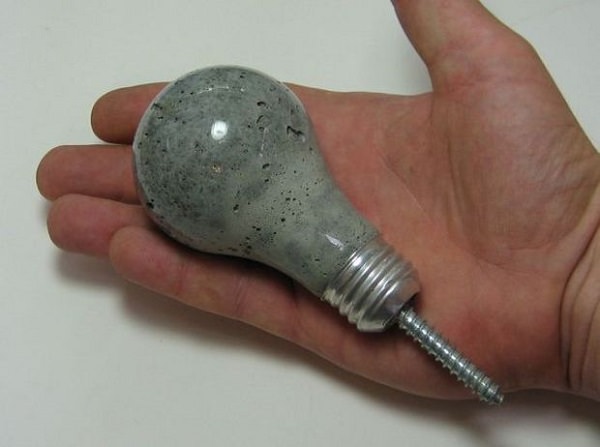 Functional yet stylish, this concrete light bulb hook is a great DIY idea to follow if you want to enhance the industrial look. Learn more here!
8. DIY Sharpie Bulb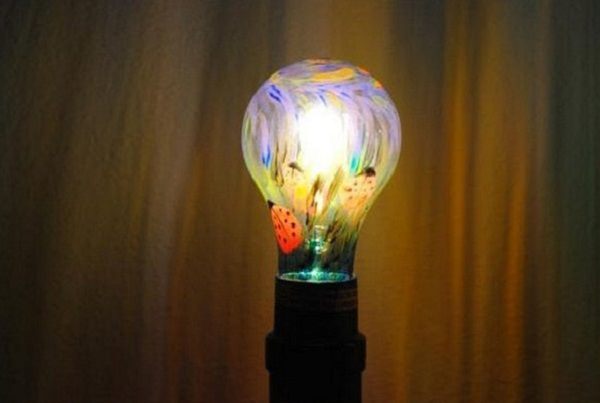 Create a DIY sharpie bulb, using colorful sharpie permanent markers on a CFL or LED bulb. Make cool patterns and designs. Watch the video here!
9. DIY Battery Powered Light Bulb Centerpiece

Create a beautiful DIY battery powered light bulb centerpiece for your tabletop or somewhere where it'll look interesting. The tutorial is available at the Buzzfeed!
You can combine this idea with DIY lanterns to decorate your outdoors.
10. DIY Ship in a Light Bulb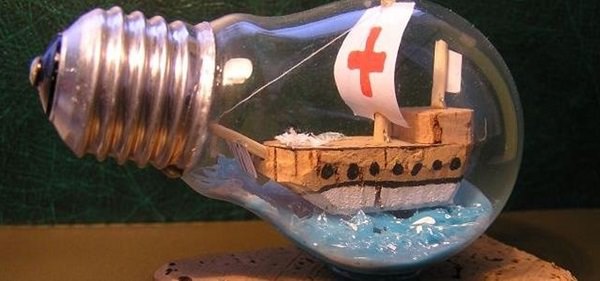 Recycle an old light bulb and create a ship inside it with the detailed tutorial available here with the step by step instructions!
11. Light Bulb Air Balloons. Spoiler-They Won't Fly!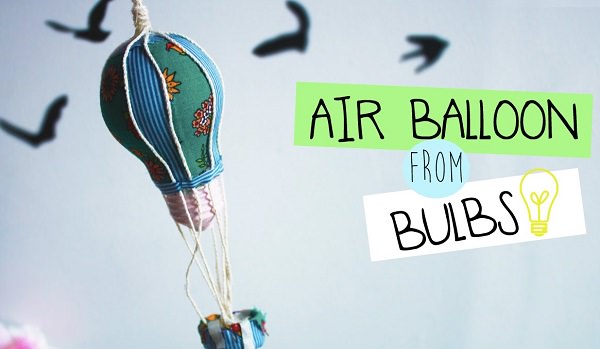 They are not going to fly and conquer the space, but of course, a really cool DIY light bulb idea to try. Watch the tutorial video here!
12. Light Bulb Sculptures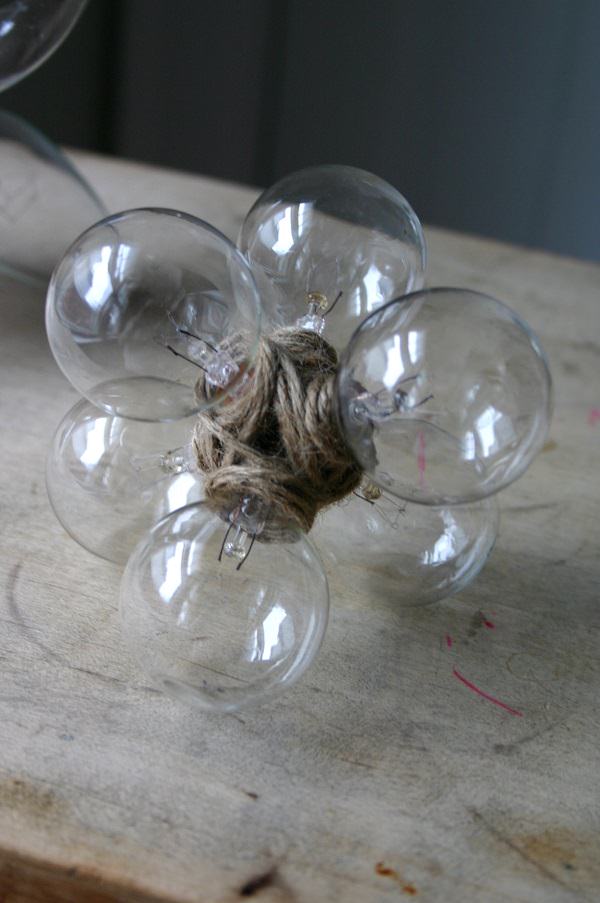 Make glass sculptures out of dead and unused glass bulbs that are of no use anyway. Learn more about the idea here!
13. DIY Dining Room Chandelier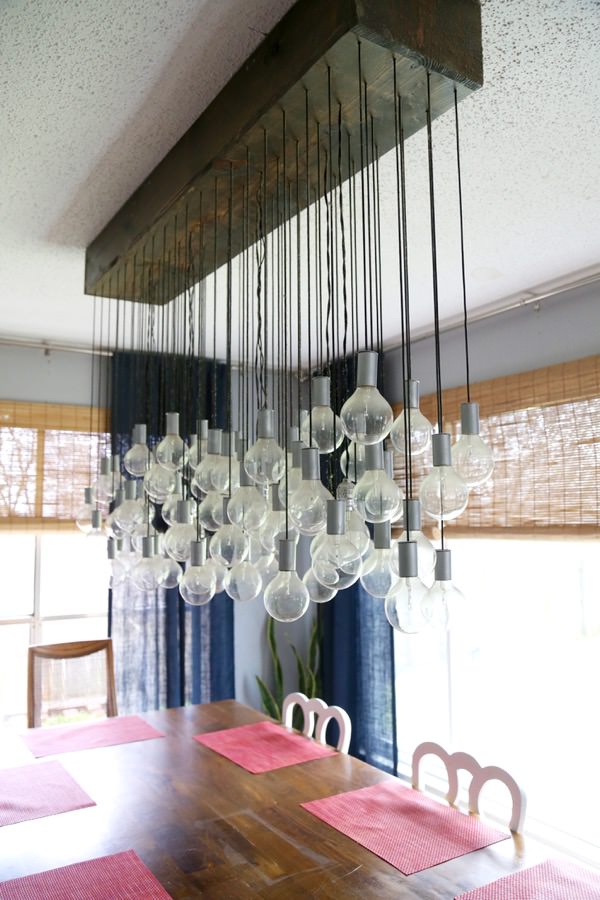 Create a multi-bulb chandelier for your dining room following the DIY tutorials available here and here!
14. DIY Glitter Bulbs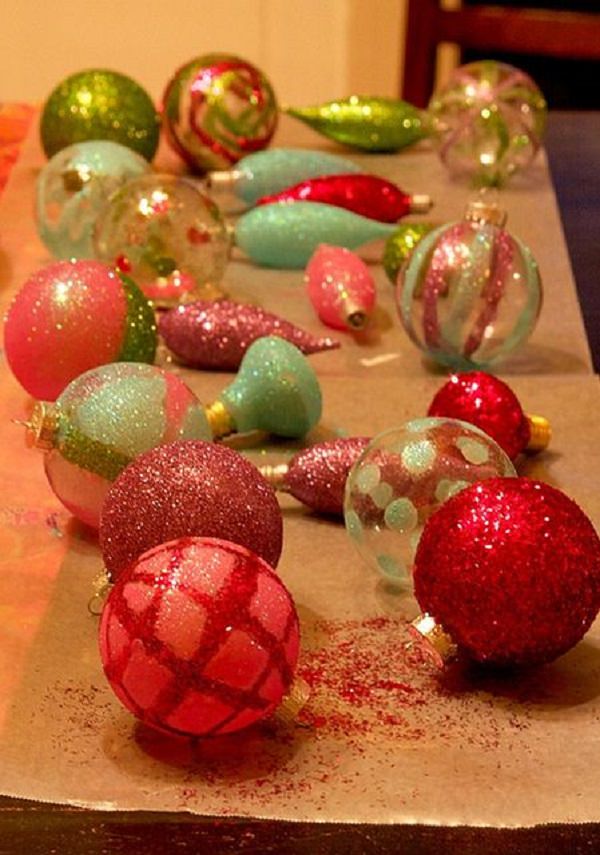 Create DIY glass bulb glitter ornaments to decorate your home during the festive days, especially Christmas. Check out the how-to here!
15. Spooky Halloween Spiders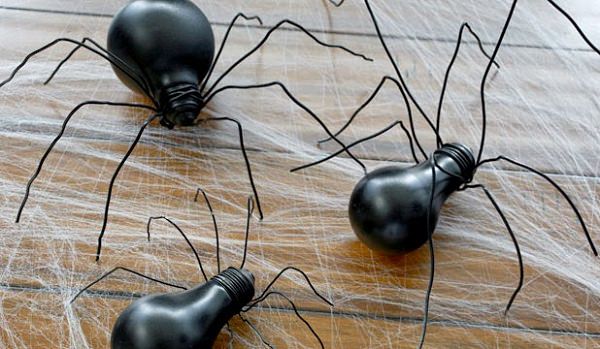 Wrap wires around the bulbs and bend them 8 times to form spider legs. Paint the bulbs over in red or black, and you'll have eerie Halloween spiders crawling up. Click here to see the tutorial!
16. Create Light Bulb Penguins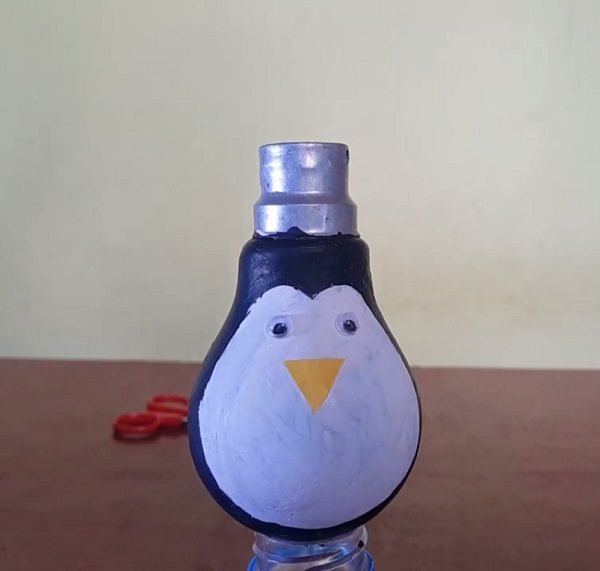 Create some lovely, super cute penguins out of spent light bulbs. The DIY video is available here!
17. DIY Light Bulb Salt-Pepper Shakers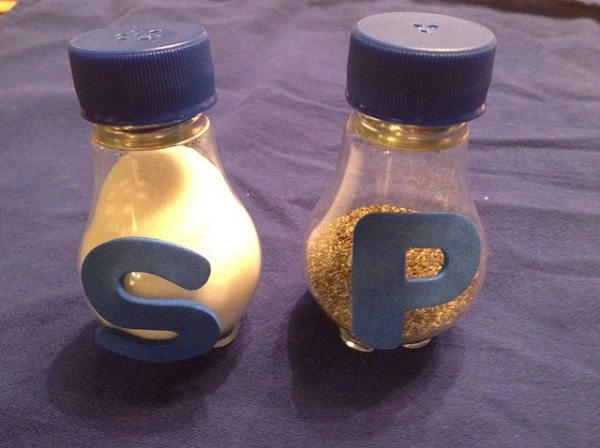 Create light bulb salt-pepper shakers following the DIY here! Also, learn how to hollow out light bulbs successfully to perform the DIY ideas in this article, check out this tutorial video here.
18. DIY Light Bulb Topiary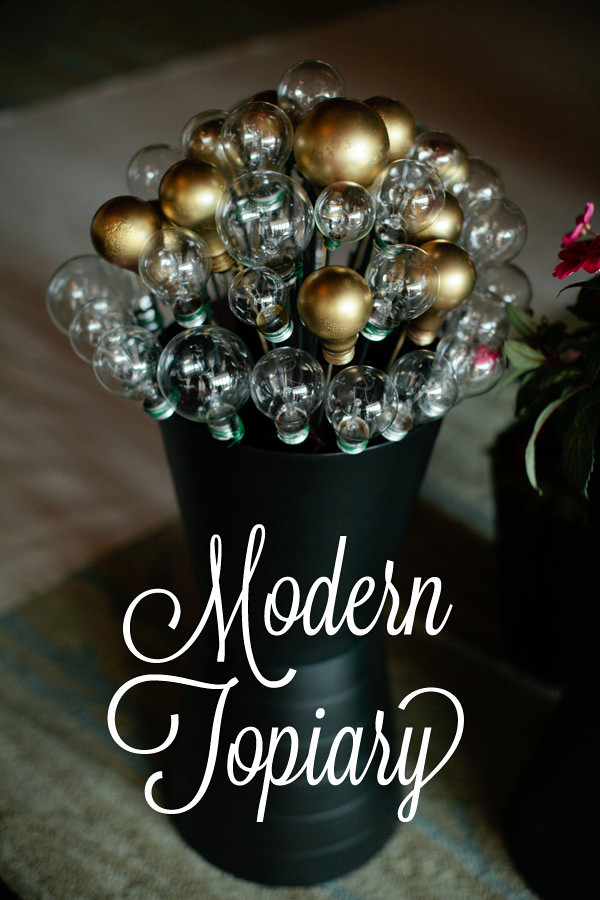 Instead of plants, recycle old light bulbs to create topiaries. A Beautiful statement piece for special occasions. Learn more here!