Try out these DIY charm necklace ideas to add a stunning add-on to an ordinary dress. These ideas are easy to make with assorted chains, ribbons, and pendants.
1. DIY Charm Necklace Ideas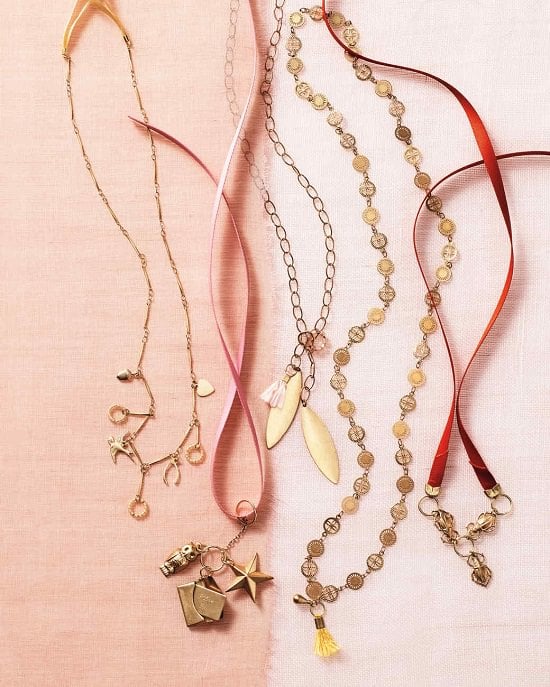 Create your version of a charm necklace with ribbons, braided embroidery, and assorted chains that tie up the look together and offer more accents than individual pieces. Here's the DIY.
2. Vintage Key Charm Necklace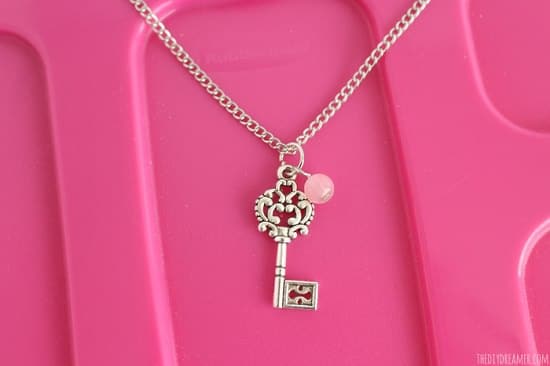 Give gravity to an attractive bead charm with grungy accessories like a vintage-looking key and jump rings to create a look that is feminine in a subtle kind of way. Here's the full DIY.
3. $3 DIY Charm Necklace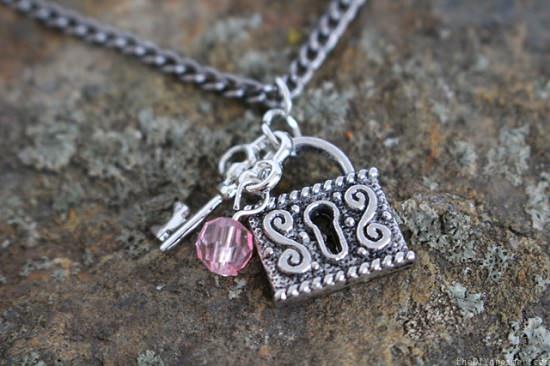 Get your charm necklaces done with that spare change lying in your pocket and a little help from your craft stash. Get the DIY here.
4. DIY Charm Necklace From Earrings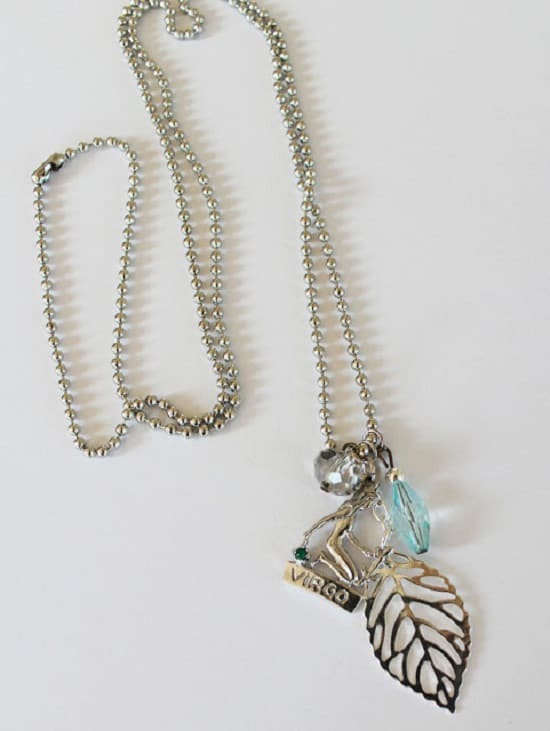 Don't fret over your lost earring; use the one left to make a stylish charm necklace and accessorize with pearls and beads as accents. Here's the DIY.
5. DIY Charm Necklace for Mother's Day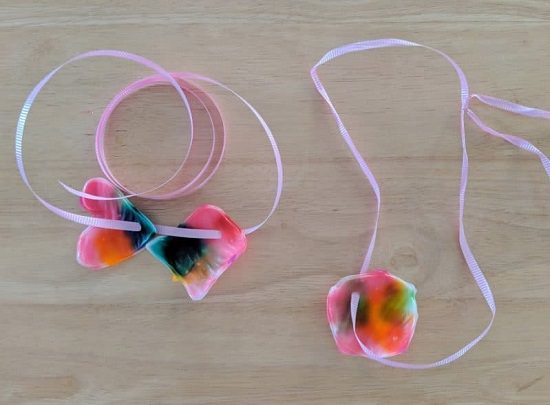 The texture of wax paper, when combined with colorful beads and ribbons, give you an eye-catching charm necklace that makes for a heartfelt Mother's Day gift. Get the DIY here.
6. DIY Heart Thumbprint Charm Necklaces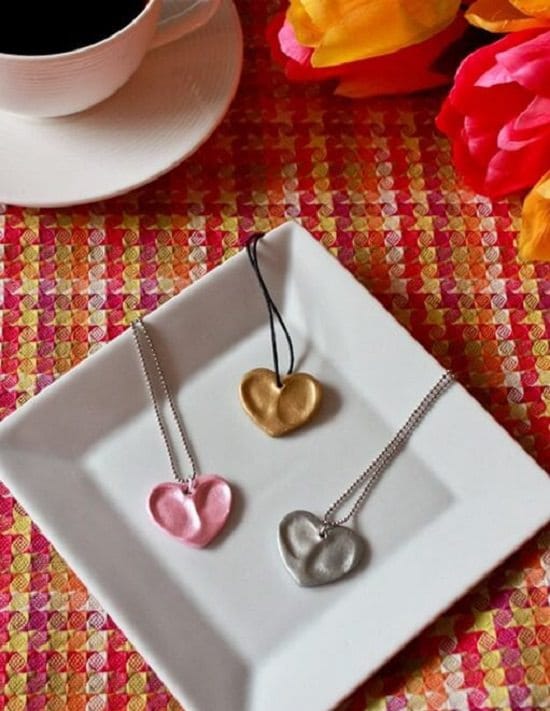 The thumbnail charm design is a cute idea for a friendship day gift, and personalizing it is easy so that you can create variations in no time for all your friends. Here's the DIY.
7. DIY Glitter Heart Charms Necklace
Amp up the glamor quotient of beaded charms with colorful glitter. Here's the DIY.
8. Easy DIY Charm Necklaces
Bring quirky charm to a drab dress with this attractive owl necklace. Details are here.
9. Unicorn DIY Charms Necklace
Looking for a beautiful birthday gift that your little girl will like? Give this unicorn necklace DIY a try. It's a lovely accessory to go with her dress as well.
10. DIY Customized Ornament & Charm Necklace
For a quirky touch to your outfit, use salvaged bits from old ornaments and string them with your charm pendant for your very own personalized necklace. Here's the DIY.
11. DIY Chain & Charm Necklaces
Get the grunge look of chain necklaces adorned with jump rings and any charm of your choice. Here's the DIY.
12. Handmade Charm Necklace
The antique finish of the alloy pendant, coupled with the floral accents forms the main highlight of this vintage charm necklace. Get the DIY here.
13. Memory Charm Necklace
Featuring chains, toggle rings, seashells and trinkets, this festive-inspired charm necklace is a lovely accessory to gift to your bridesmaids. Get the DIY here.
14. DIY Wooden Charm Necklace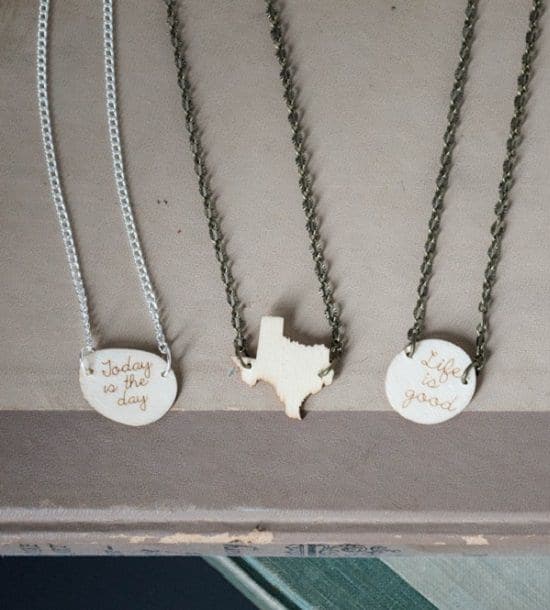 These wooden charm necklaces are super easy to make and personalize, meaning you can finish off a bunch of handmade gifts for each of your friends in an hour straight. Here's the DIY.
15. DIY Golden Charm Necklace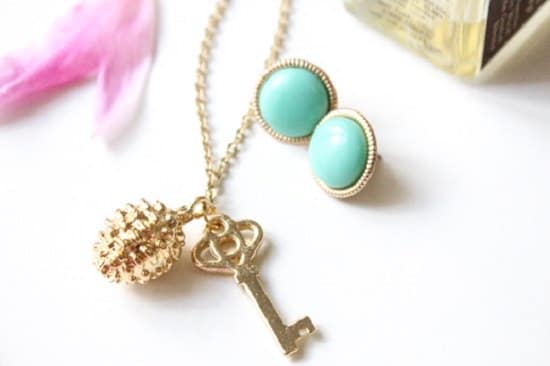 A statement piece in itself, the golden charm necklace is perfect as a go-to accessory. Plus, you can string it into keyrings or golden loop rings for more glamor. Take a look at the DIY here.
16. DIY Charm Necklace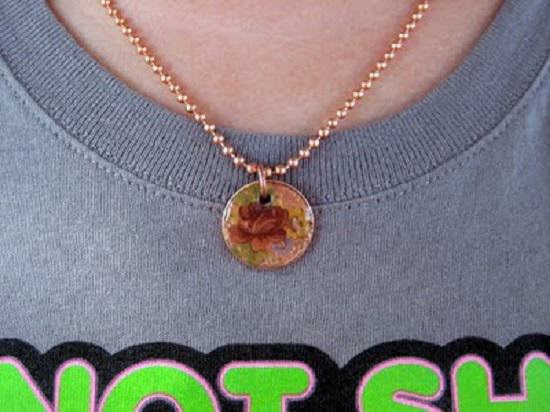 The neat craft idea is a problem solver for people who keep losing their keys. Just whip out some beads and resin glaze and head over to this DIY for inspiration.
17. DIY Lucky Charm Necklace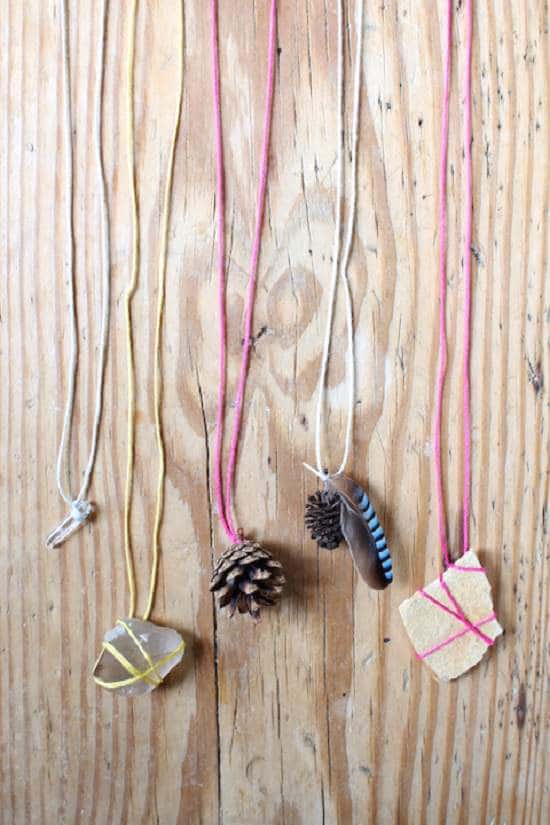 Put together pretty little treasured handpicked from hiking trips into a memory charm necklace that is sure to bring good luck in your future travels. Feathers and pinecones are top choices. Follow this DIY.
18. DIY Animal Charm Necklaces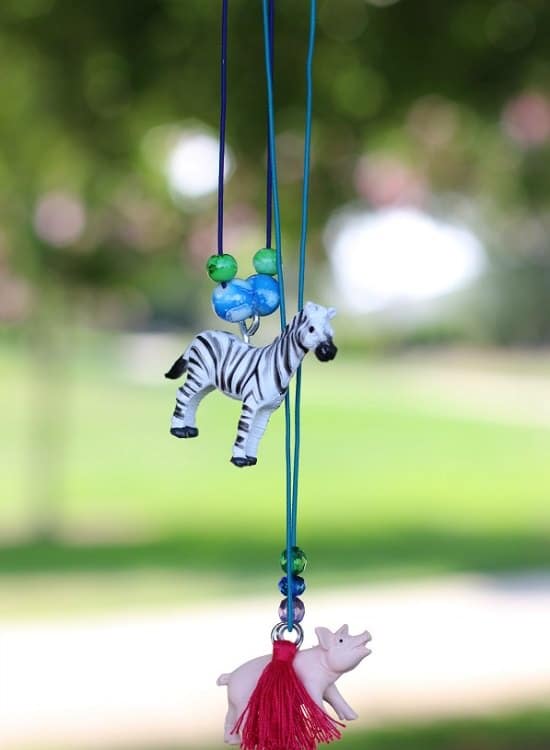 Using cute animal charms for your pendant means you have a necklace that can even double up as a nice keychain dangler for your girl's backpack. Here's the DIY.
19. DIY Eighties Charm Necklace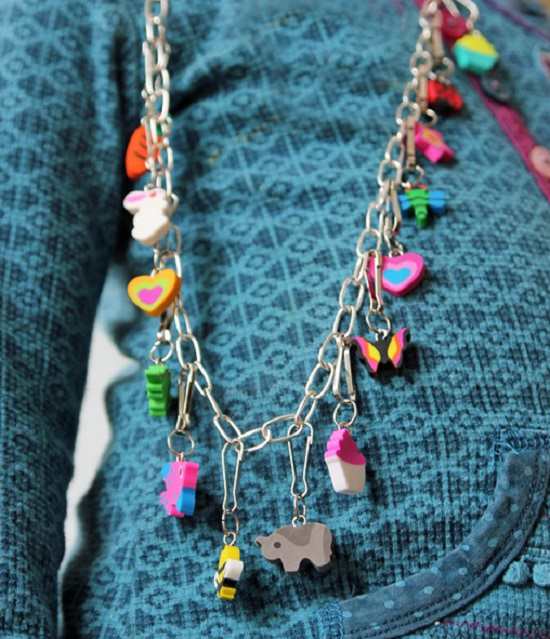 Infuse retro vibes to your charm necklace by using colorful erasers as embellishments. Here's the DIY.
20. Delicate And Feminine DIY Charm Necklace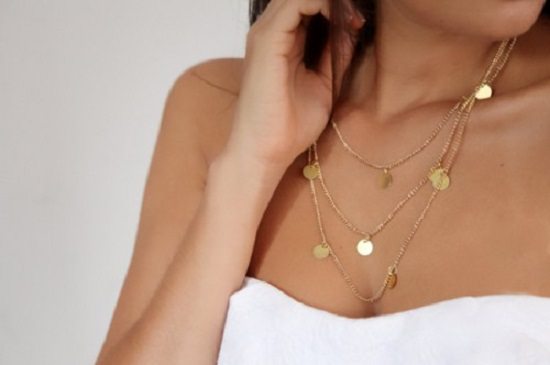 With jump rings, lobster clamps, and a gold chain, you have an elegant necklace that you can combine with any of your clothes. Get the DIY here.
21. Personalized Charm Necklace For A Mom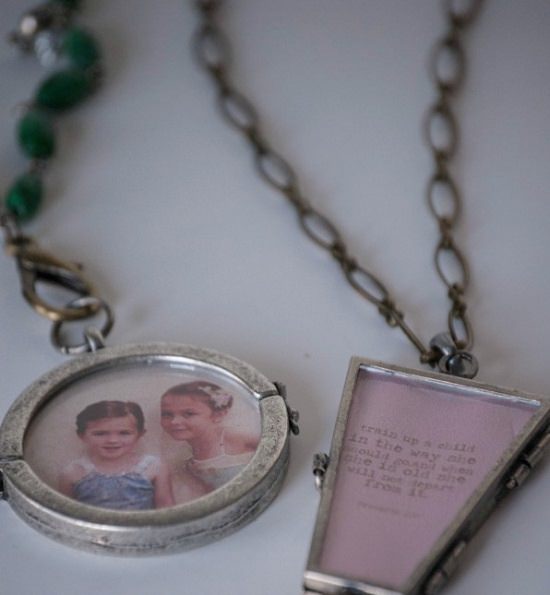 Encourage your child's achievements with a pint-sized snapshot of his past victories. Get the charm necklace DIY here.
22. DIY Harry Potter Bottle Cap Charm Necklace!
The Harry Potter world is brimming with stuff that deserves to be turned into jewelry. Take your pick from old favorites like the Snitch and give them a trendy spin with this charm necklace DIY.
23. Simple Charm Necklace
A two-tiered necklace studded with heart pendants is a cute accessory to wear at work without drawing raised eyebrows. Make one with these instructions in the video.
24. Polymer Clay Peace Sign Charm Necklace DIY
With polymer clay as the base and fascinating colors, the peace sign necklace is a fun accessory to wear to the games as a show of unity between warring teams. Get the easy DIY in the video.
25. DIY Sweet Charm Necklace
The thing with charm necklaces is that the simpler they're, the prettier they look. Take this DIY, for example.
26. Stamped Christmas Charm Necklace DIY
This holiday-inspired necklace features a gold chain fitted with stamped charms, turning this into a thoughtful and easy gift for the woman in your life.
27. DIY Perler Bead Charm Necklace
When making a charm necklace for pre-teen girls, consider Perler beads as your go-to adornment. It comes in fun colors and shapes that can be combined with endless possibilities.
28. DIY Potion Charm Necklace
The mystical potion charm necklace features an empty glass vial that can be customized to reflect different colors for different moods of your personality.
29. DIY Deathly Hallows Charms/Necklace
Another Harry Potter-inspired jewelry making tutorial, this one even includes a bonus hack for creating matching earrings to go with the overall Goth look.
30. Snowman Resin Charm Necklace
Of all the DIY charm necklace ideas in this list, this idea is probably the easiest to do with clear resin. Turn resin into any charm of your choice with this easy and fun tutorial.
31. Silver Flower Charm Necklace DIY
The intricate pattern of this silver charm pendant offers a classic vintage look without trying too hard, giving you an accessory fit for formal occasions.