These DIY Boys Headboard Ideas are easy to follow and perfect for young boys and teenagers!
1. Alphabetical Order Headboard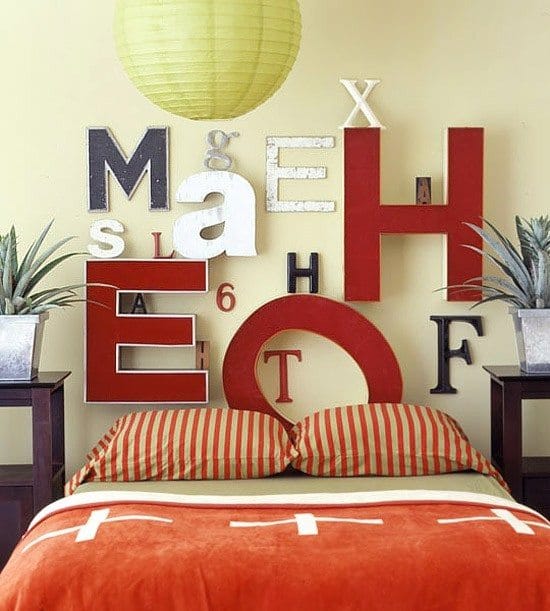 Commonly found at flea markets, these giant alphabetic letters are perfect for filling up a gallery wall. Use smaller letters in the gaps to create a unique, two-dimensional look. Here's the DIY.
Also Read: 7 Unbelievable Repurposed Furniture Projects
2. DIY Salvaged Barnwood Headboard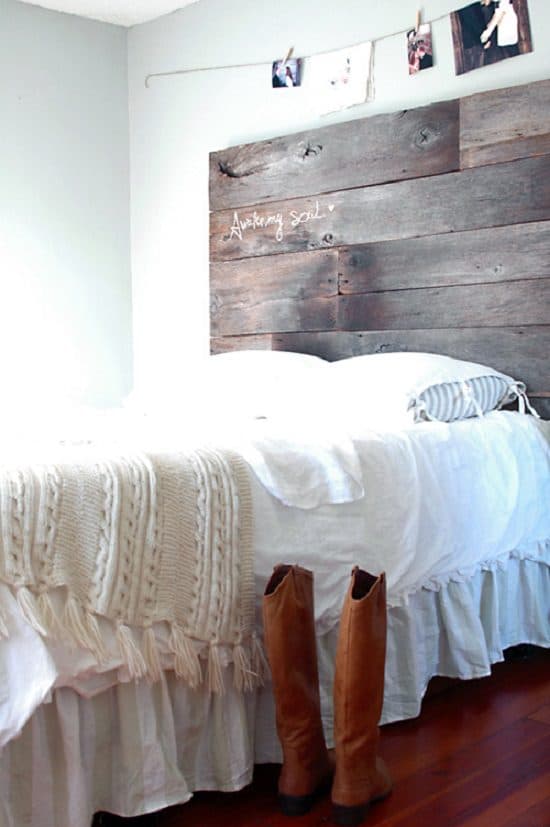 Refresh your boy's bedroom for the fall with this crisp, rustic-style headboard created from salvaged barn wood. Here's the DIY. Also, check out these Floating Nightstand Ideas for bedrooms.
3. Quilt Headboard
Create a vintage-style headboard with a couple of lumber supplies, quilt, and decorative finials. Details are in this DIY.
4. DIY Pallet Headboard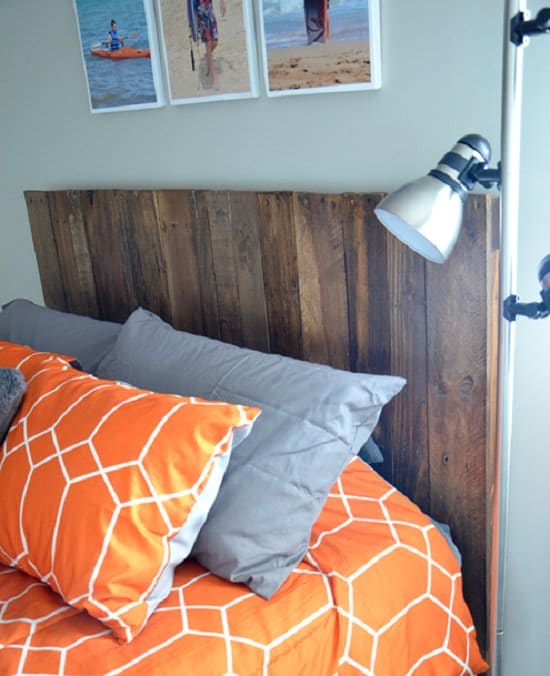 With a pallet headboard, you have a timeless design that can be customized in an ample number of ways for a more modern or rustic look. Here's the DIY.
5. Guys Headboard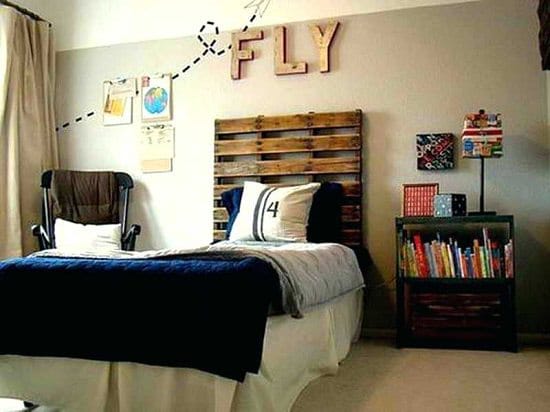 Arrange stacks of wooden pallets in tiers to create a contemporary-style headboard that also acts as a nice backdrop for displaying knick-knacks via wall hooks. Here's the DIY.
6. Wide Boys Twin Headboard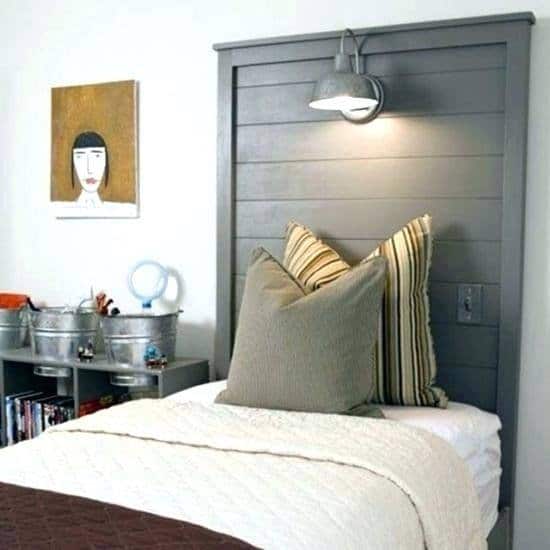 Attach your bed lamp to the headboard rather than placing it all alone on the bedside table. This way, you'll get a more regal look with minimal effort. Here's the DIY.
Also Read: 15 Himalayan Salt Lamp DIY Projects
7. DIY Live Edge Headboard
The great thing about upholstered headboards is that your kid won't bump his head as often, and the custom Marvel Avenger theme is sure to be a hit with the superhero fanatics. Get the DIY here.
8. DIY Big Boy Bed with Lighted Headboard
In this DIY, lights play a dual purpose-it dramatically transforms the look of a wooden headboard from drab to dazzling, and also sets the bedroom mood to a softer tone, promoting sleep.
9. Modern DIY Boys Headboard
Here, a basic wooden headboard becomes interesting from upholstered fabric and pretty trimming that echoes the overall shape of the wood and even goes with the neutral color theme of the room. Get the DIY here.
10. Toy Snowboard Headboard for Boys
This snowboard headboard is perfect young sport-loving boys, especially snowboarding aficionados.
11. Headboard Out of Old T-Shirts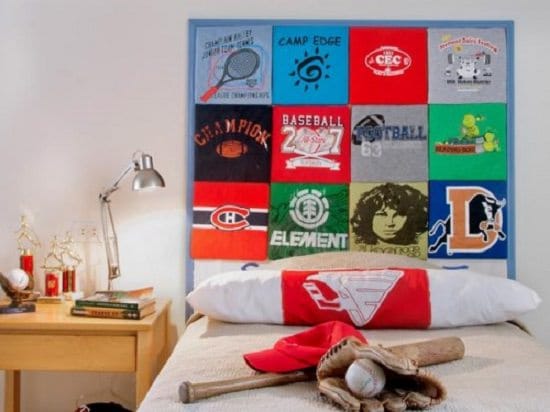 If your kid happens to have outgrown their favorite t-shirts, use them to create this collage of colors over the bed for a startling display. Here's the DIY.
12. Bookshelf Boys Headboard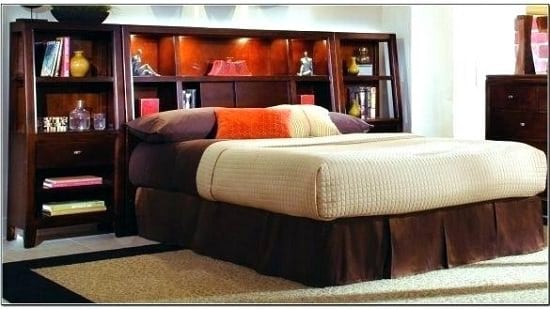 Turning your headboard into a bookshelf is a novel way to introduce a striking element in the room, that grounds furniture and makes a monochromatic statement with its solid color contrasted by soft lights. Here's the DIY.
Do you know old books can do wonders? These DIY projects with old books can prove that!
13. Basketball Boys Headboard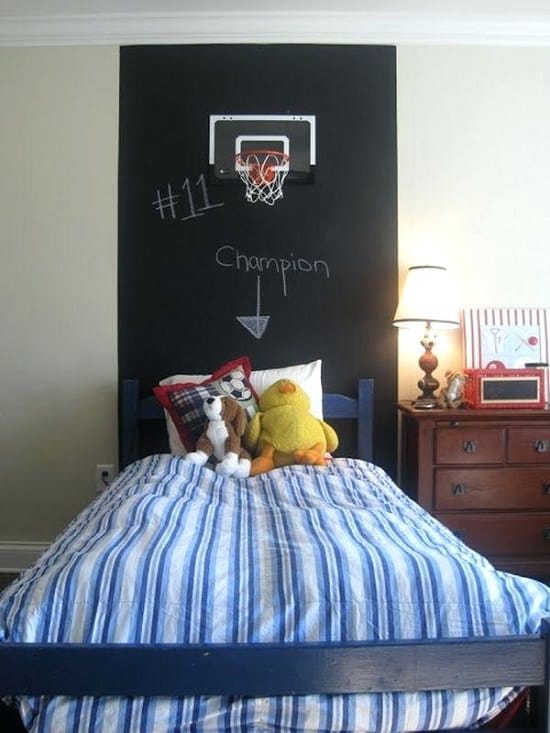 Bringing the court to your boy's bedroom is perfect for making sure he doesn't get bored on rainy days. It also adds a fun quirky charm to the room. All you have to do is to paint the headboard with chalkboard paint and install a basketball ring to it.
14. Batman Headboard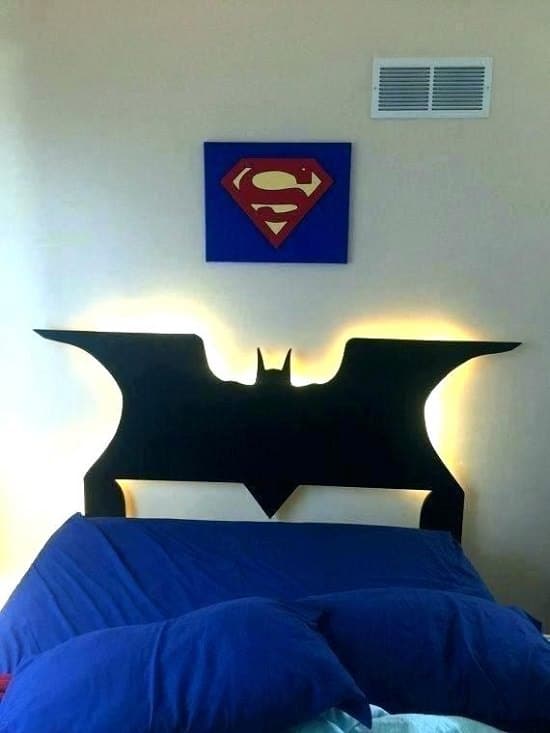 An overhead Batman sticker above the bed is a great gift for the boy that looks up to this superhero. Follow this DIY for the steps.
15. DIY Wood Crates Headboard For Boys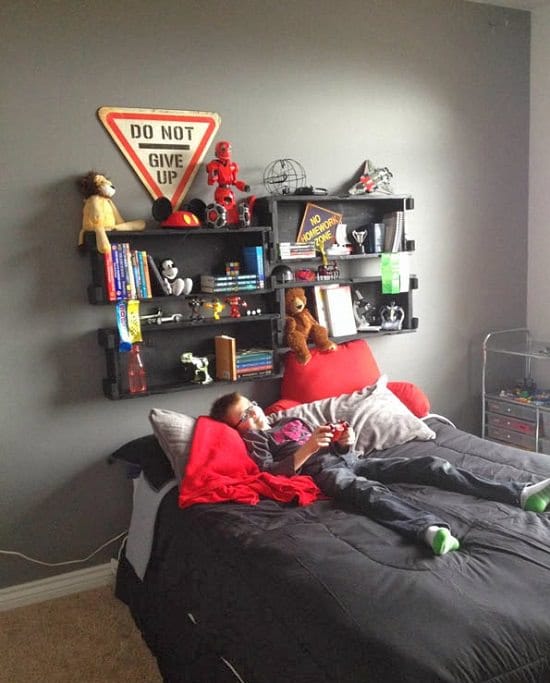 Hand-painted wooden crates secured firmly on the wall act as a nice headboard/storage solution for a space-crammed bedroom. Here's the DIY.
16. Sensational Boys Headboard My Complete With Bullet Holes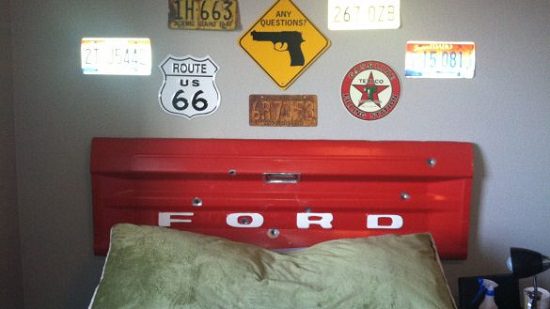 Featuring vibrant colors and iconic symbols of all the things that boys love, this interesting headboard design is sure to become the focal point of your kid's bedroom. Here's the DIY.
Which one of these DIY Boys Headboard Ideas you like and want to try from this list, mention below in comments.