Want to make your own jewelry? Must look at these 40 amazing DIY jewelry ideas with the step by step tutorial!
1. DIY Collar Necklace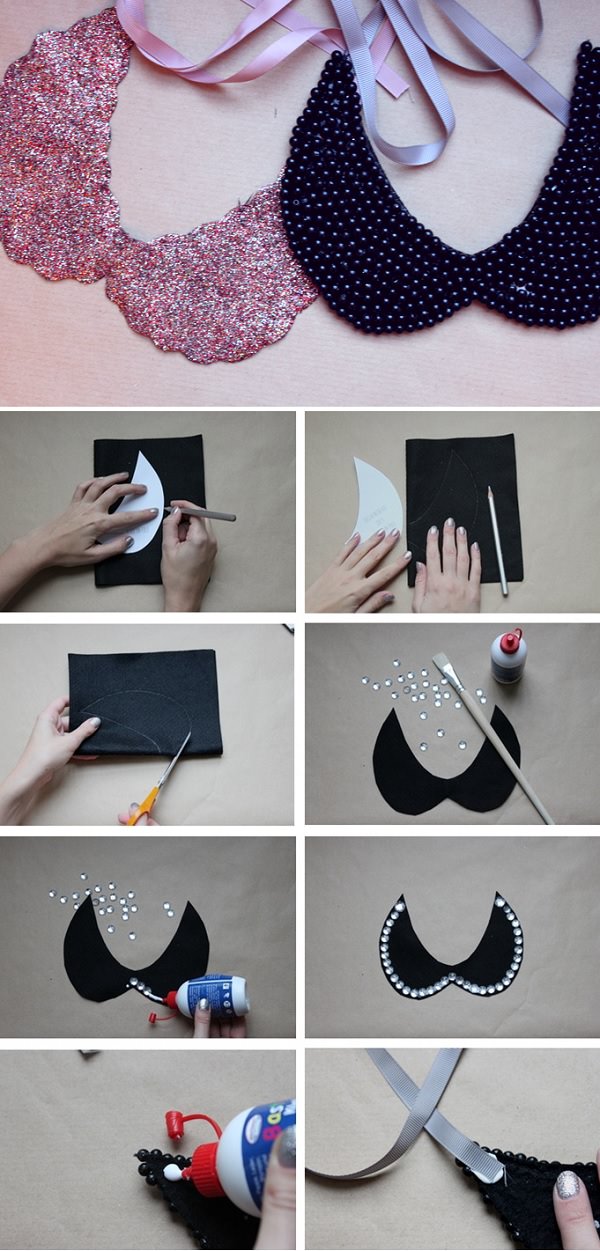 This super fun DIY shows you how to make this stunning accessory from a few common items. The tutorial is available in German, but you can translate it in English.
2. Handmade Wrap Bracelet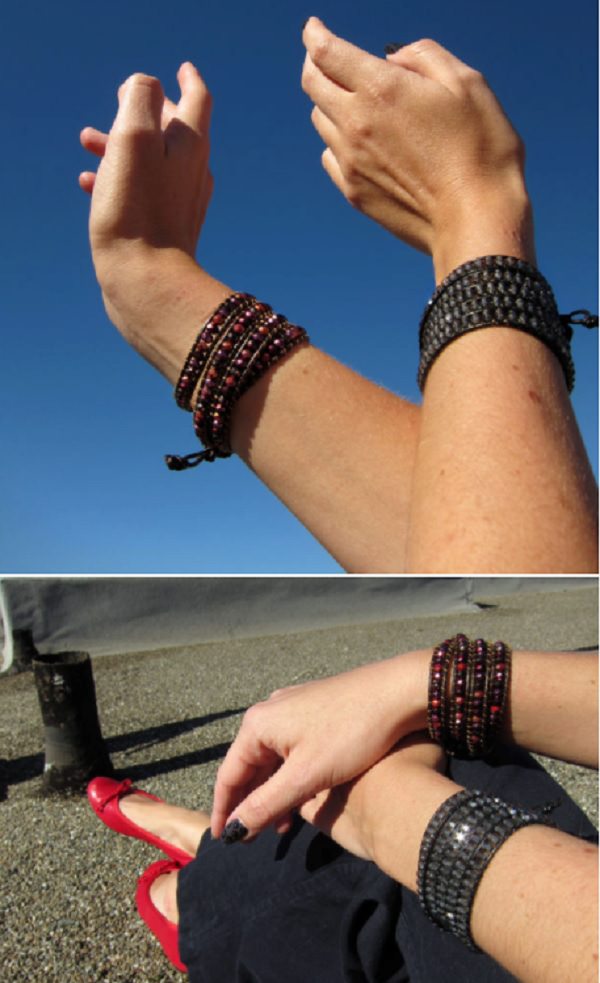 These bracelets are great since they look like bangles but are much more comfortable. The step by step tutorial is available at Instructables!
3. DIY Beaded Barefoot Jewelry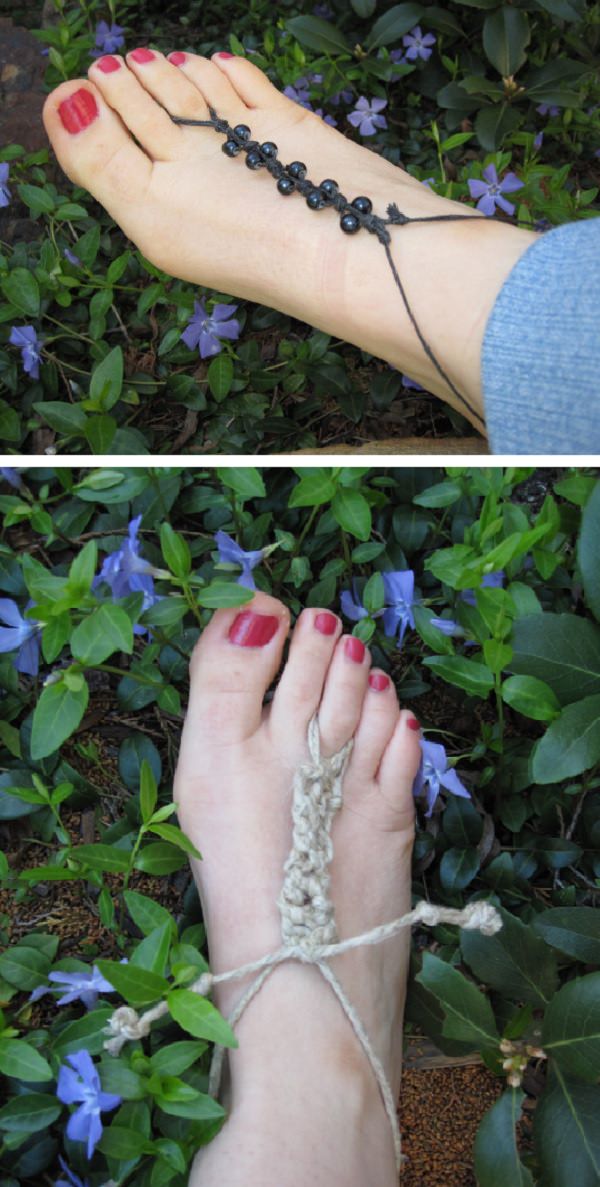 Make this colorful beaded barefoot jewelry to accentuate your summer sandals. This is a quick and simple DIY anklet project for anyone looking to experiment with beaded jewelry designs. The tutorial is here!
4. DIY Chainmaille Jewelry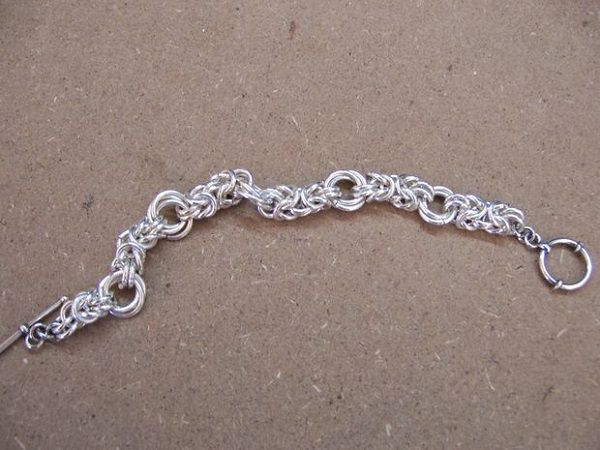 This elaborate Medieval-inspired jewelry is a nice way to offset the feminine sweetness of a floral dress or lend a glamorously unexpected touch to a business suit. The DIY article is available at Instructables.
5. DIY Jeans Cuffs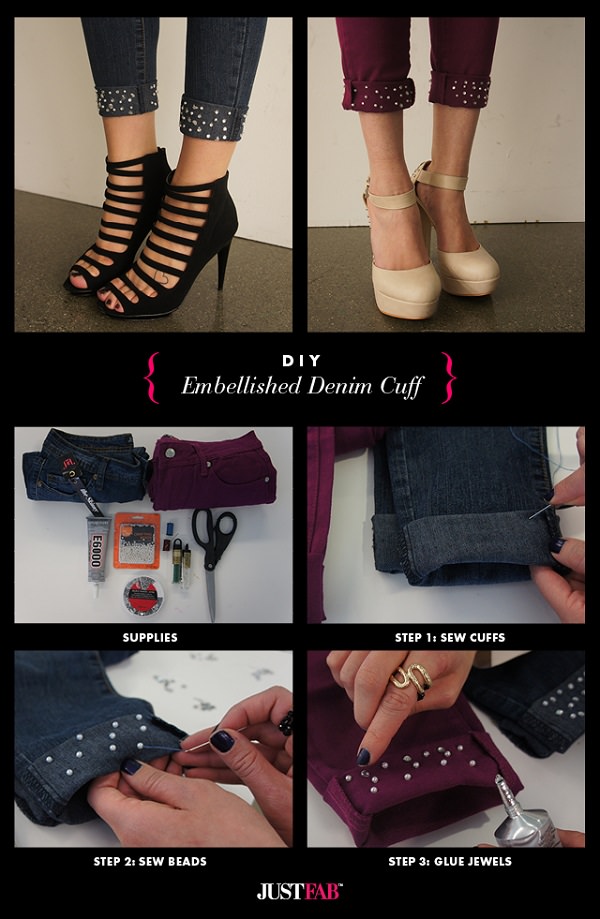 A fabulous way to upgrade your worn-out jeans, these embellished jeans cuffs are a great way to add a decorative touch to your casual outfit. See more of it here!
6. DIY Cufflinks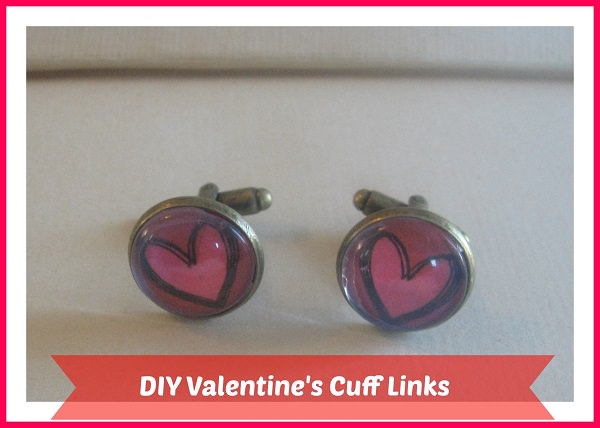 There's no better way to show the man you love than by making custom cufflinks. Use colors that best reflect his personality and keep the metal tone intact. No special tools needed and the materials are all affordable. Watch the video!
7. DIY Druzy Studs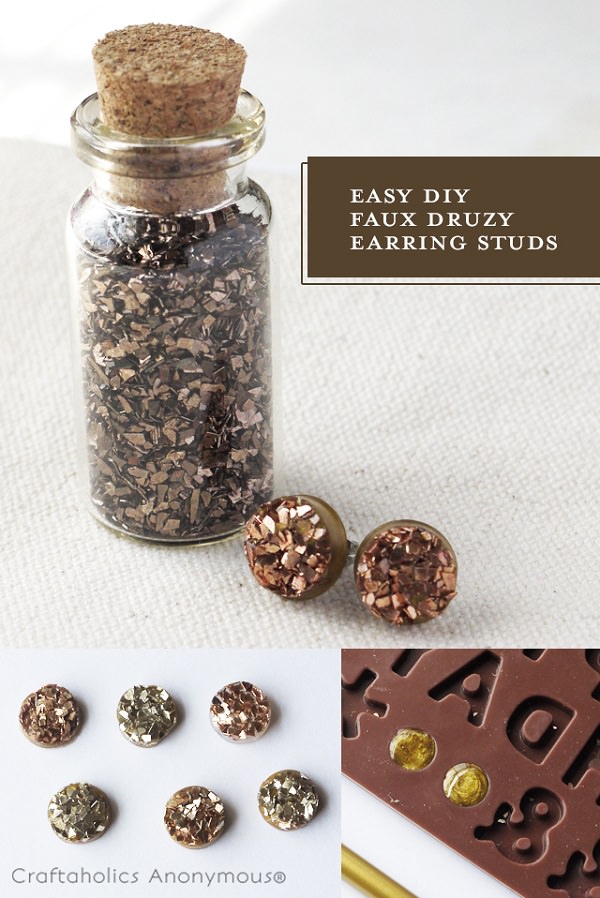 This understated yet fancy pair of studs is sure to make your face pop and become your go-to accessory for both formal and casual occasions alike. The DIY article is available here.
8. DIY Clay Bead Necklace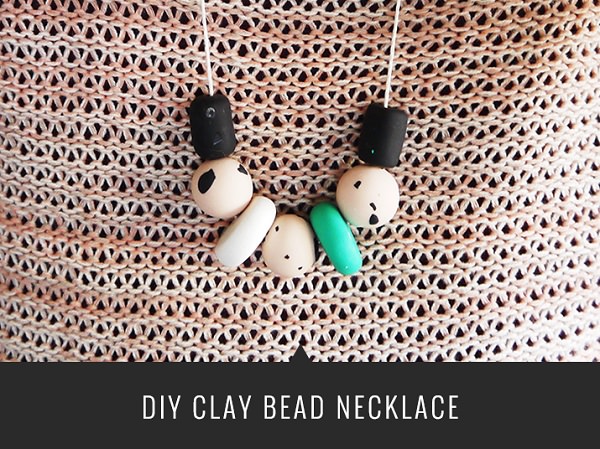 Have fun with beads of interesting color combos and cute shapes with this super easy DIY project that makes you feel like the fashionista you are.
9. Homework Bracelet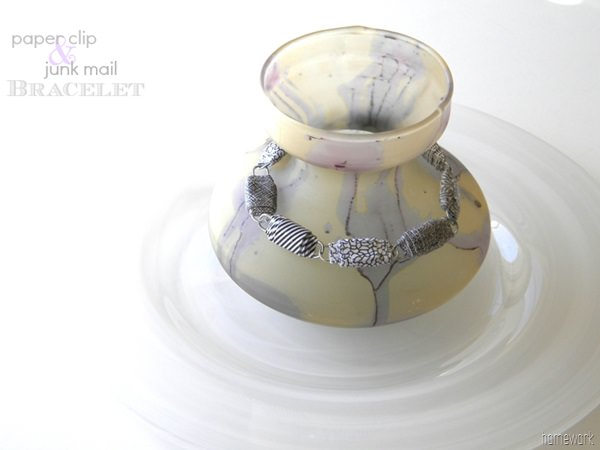 Your next jewelry project may well be sitting in your dustbin right now! Recycle your waste mail letters and worn-out paper clips with this fun DIY project and watch your friends go tongue-tied with your creative flare. See the DIY post here!
10. The Julie Necklace
A lovely piece of knitted jewelry, this Julie Necklace is something that you could probably find in a shopping mall at a cost much higher than what it would take to create at home.
11. Cleopatra Necklace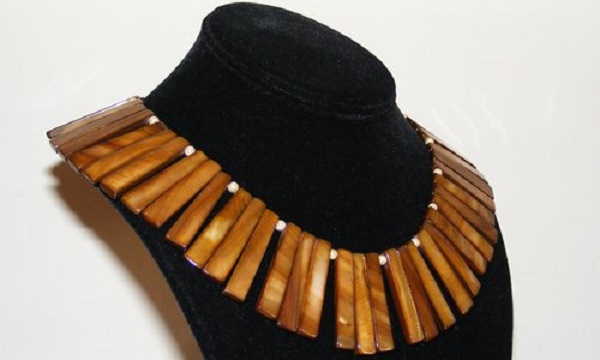 Behold the stunning look of Egyptian Queen Cleopatra with this vintage-looking necklace. It's a collar necklace that uses just beads and wire to create a striking pattern that rests flamboyantly on your neck and does justice to your beautiful party gowns.
12. Ice Princess Necklace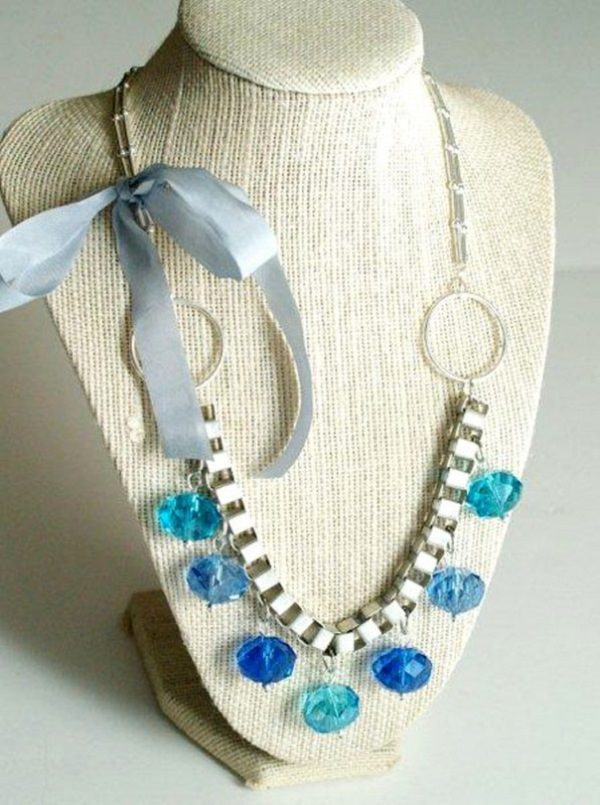 This statement necklace is done with ribbon and beads in icy cool colors. You can wear it at any time of the year with your prom gown or even a summer dress. See the detailed post here!
13. Ombre Necklace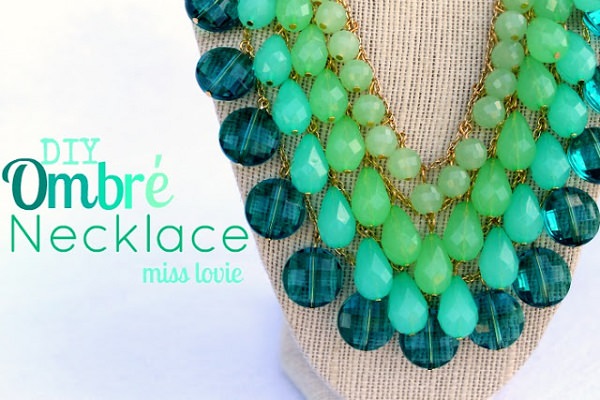 This fuss-free ombre necklace is a nice way to flaunt your love for your favorite color. Using layers of beads and an array of varying shades of your choicest hue, this design doesn't just mimic the ombre trend; it reinvents it!
14. Purple Pearl Bracelet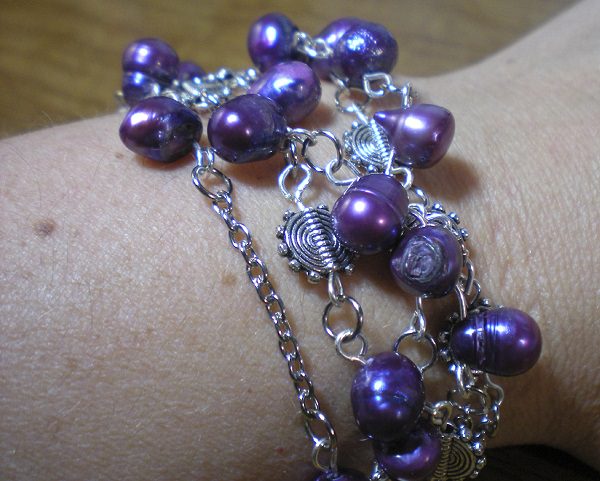 If ordinary pearl jewelry is too simple for you, try making this purple pearl bracelet. The striking purple hue and quaint shape of the beads lend spunk to the basic beaded bracelet design. Check out the tutorial!
15. Festival of Lights Necklace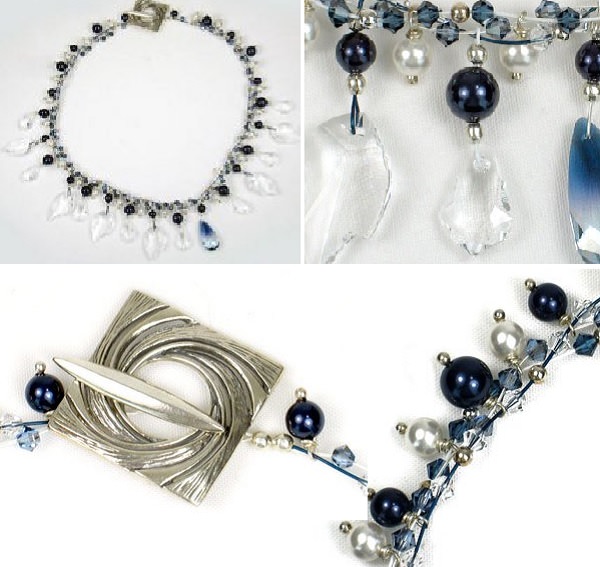 The dynamic design makes it a glamorous accessory to wear on a late night out, and the chic interplay of metallic colors makes it a nice standout piece. And it's sure to infuse an opulent charm to your basic t-shirts and jeans as well! See more of it here.
16. DIY Tribal Multistrand Bead Necklace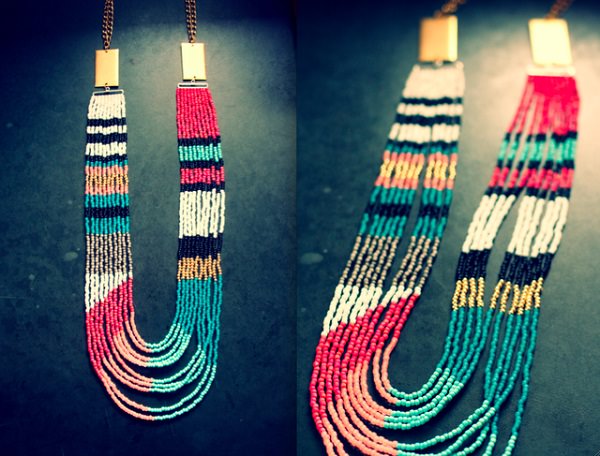 As complicated as it looks, the pattern is super easy to make and just requires you to count the colored beads in the correct order. Click to see the DIY article.
17. Mermaid Cascade Necklace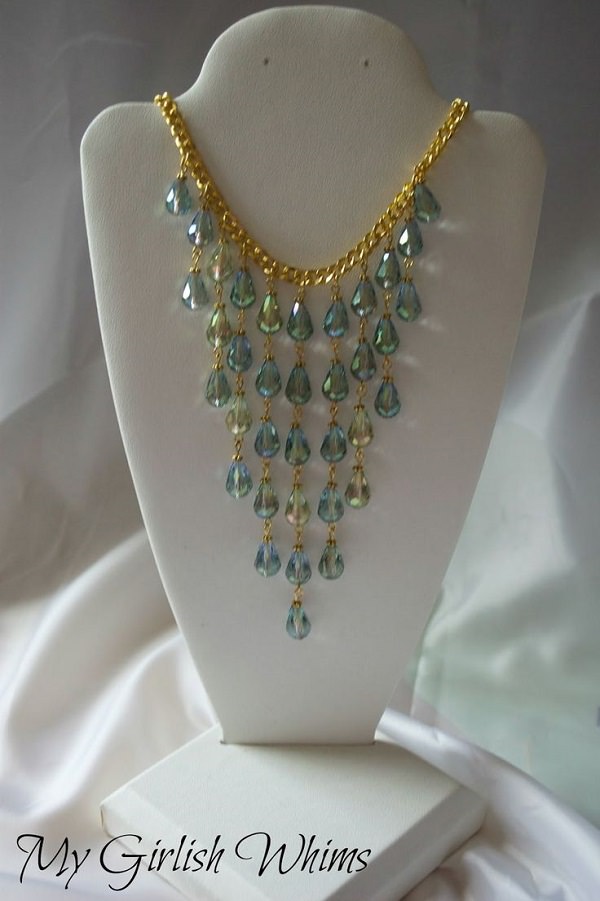 Made with shimmering blue and green beads, this is a one-of-a-kind accessory that is sure to lend a sexy touch to your skimpy outfit and help you stand out anywhere. To see the DIY post, click here!
18. Neon Yellow Raffia Bracelet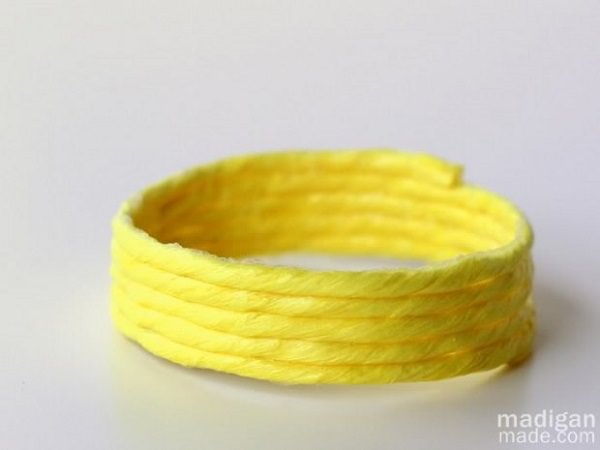 Bright, cheery and breezy, this cute little bracelet is perfect for raising the chic quotient of a printed summer dress or making a casual t-shirt look more impactful than ever. The step by step DIY is here.
19. Cascading Chain Necklace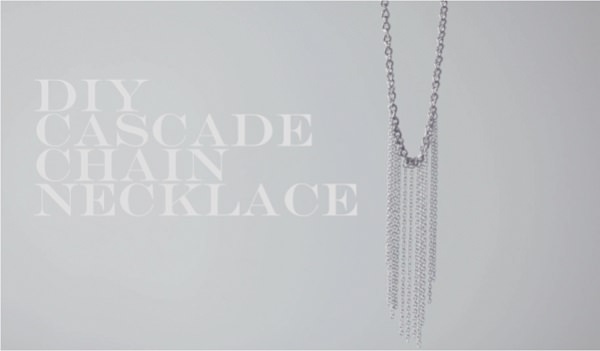 This chic multistrand piece of jewelry creates a flattering impression and forms the centerpiece of your attire while showcasing your impeccable sense of style like never before!
20. Quick Zipper Loop Earrings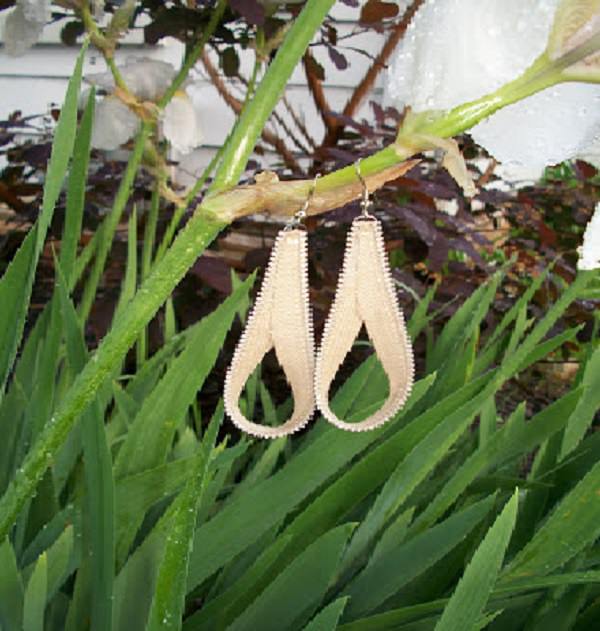 These loop earrings are fun to make and perfect for anyone who wishes to experiment with a new style of jewelry.
21. Colored Fuse Necklace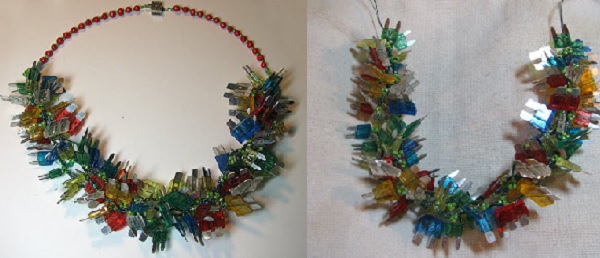 Now here comes something unusual and interesting. A necklace made of colored fuses! The DIY article is available here to follow.
22. DIY Pendulum Necklace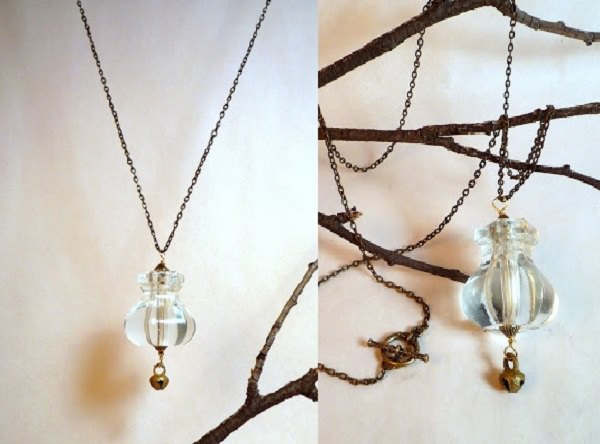 Easy to make, yet unique and beautiful, this pendulum necklace creates a vintage appeal and is made from cabinet knobs. And this project will change the way you look at home decor. (lol)
23. Coffee Stirrer Spike Necklace

This is a fabulous beginner project to get your feet wet in the world of jewelry making and peyote stitching! See more of it here.
24. Opal Blossoms Bracelet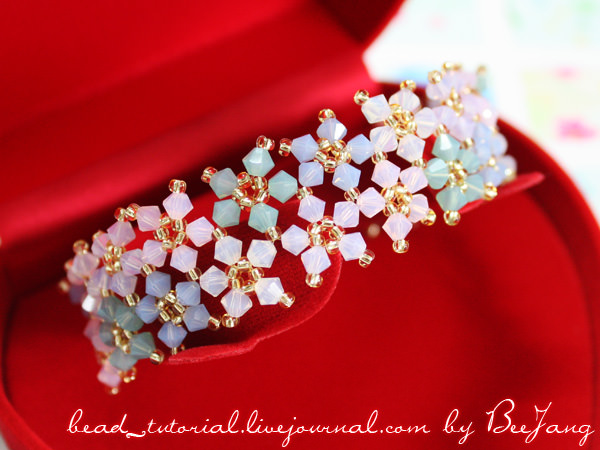 The sparkling seed beads and opal crystals make this ordinary bead bracelet extraordinary. And for this interesting DIY bracelet, you don't need to break the bank in order to look and feel royal for a fancy outing.
25. Building Blocks Cuff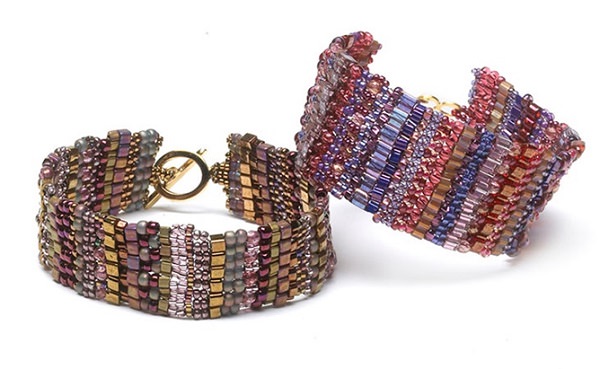 This beautiful building blocks cuff consists of rows of beads woven intricately to create a funky and eclectic look. See the tutorial on fave crafts.
26. Chan Luu knockoff Earrings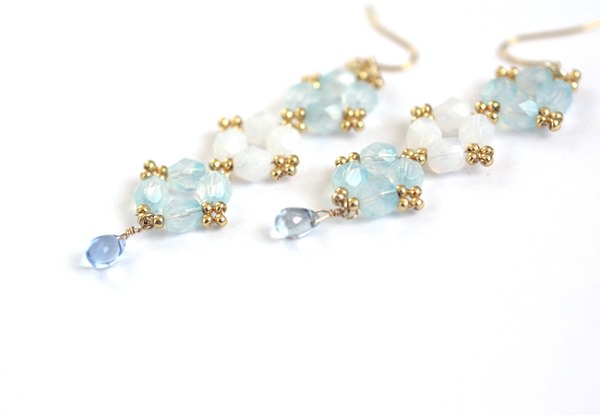 Inspired by a more expensive pair of flamboyant earrings, these Chan Luu Knockoff earrings are elegant and offbeat. Use color-blocking palettes and contrasting bead colors to alter the tone of the earrings and match with your outfit.
27. Color Block Bracelet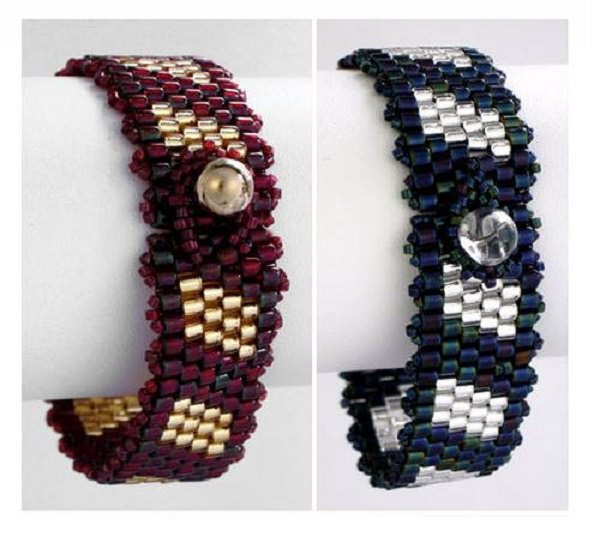 This color block bracelet includes interesting color patterns of large, cylindrical beads woven together through peyote stitch. This is a fabulous beginner project to get your feet wet in the world of jewelry making and peyote stitching. See the DIY post here!
28. Bead & Leather Bracelet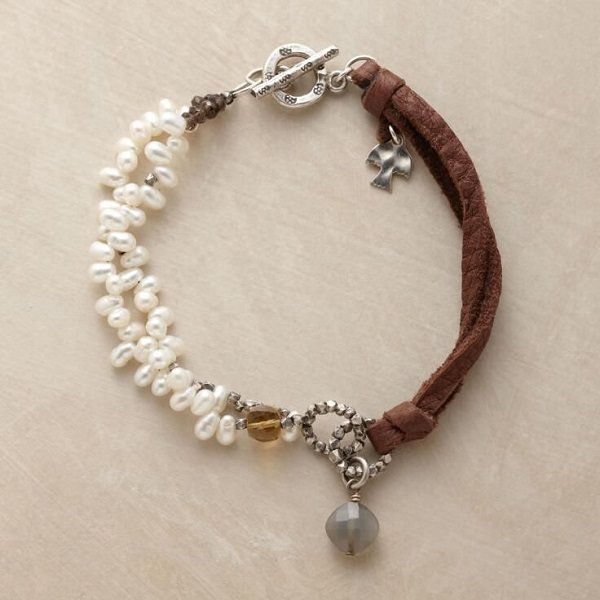 With just a few supplies and following this step by step tutorial, you can make this gorgeous bracelet.
29. Spider Queen Necklace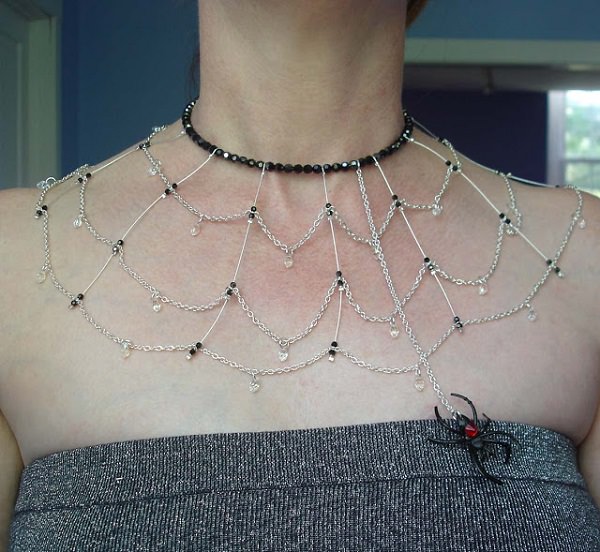 This intriguing web of metal and crystal floats around your entire neck in a web of glamor and intrigue. Whether the basis for a Spider Queen costume or a striking seasonal necklace, it's made from affordable materials. See the entire post on The Impatient Crafter!
30. DIY Hair Cuff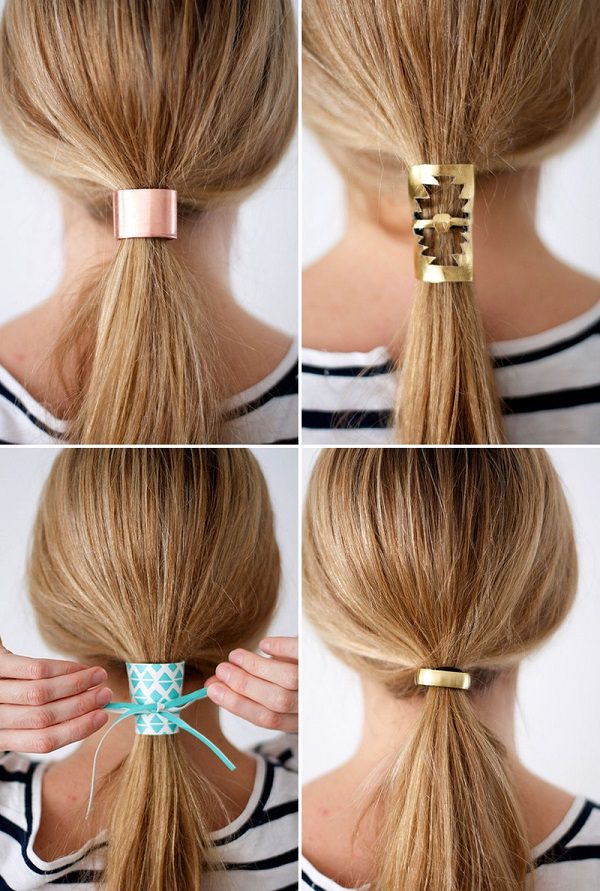 Accessorize your basic ponytail with a funky hair cuff made from only two materials- faux leather straps and metal rings. Click here to see more of it!
31. DIY Chevron Friendship Bracelet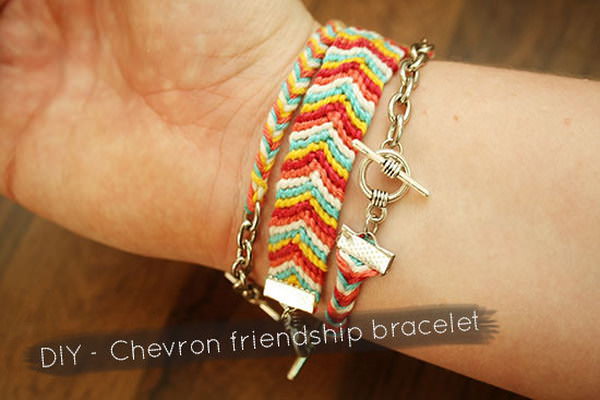 If you want to flaunt your friendship in a more stylish way, consider making a chevron friendship bracelet. Experiment with dramatic color combinations to accentuate your look and add metal rings for a sophisticated touch.
32. Neon Necklace from Straws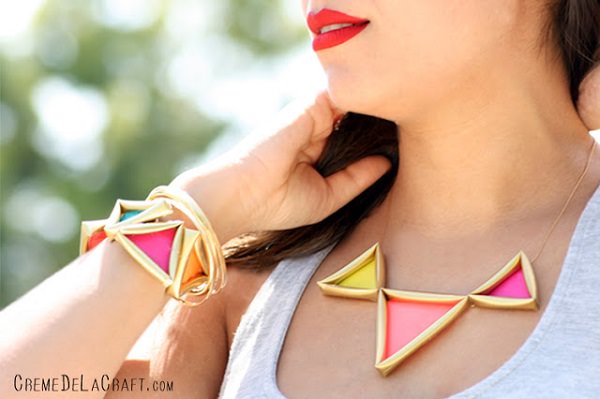 Who knew straws could be used to make such lovely jewelry? Grab some paint and paper and what you have a nice gaudy necklace that pairs well with any outfit. For the instructions, click here.
33. DIY Wire Wrapped Spiral Ring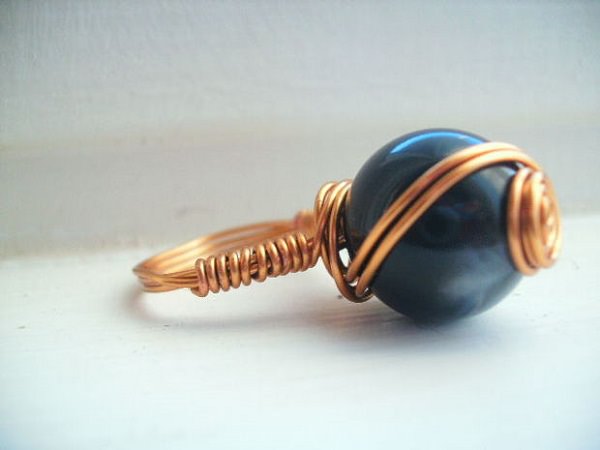 The wire draped ring is popular. This is a statement piece of jewelry that you can rock year-round in any occasion and any outfit. It's a nice bling wear with metal detailing that adds a contemporary appeal to your look. Plus, it's super easy to create.
34. DIY Tassel Earrings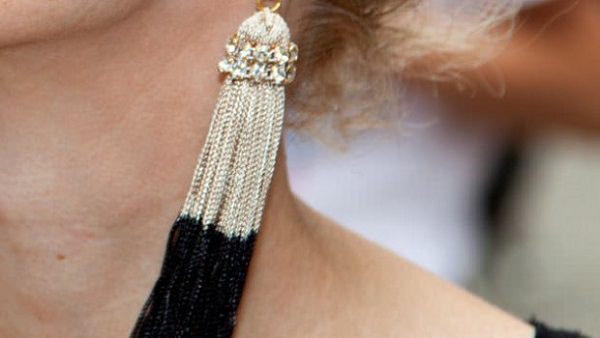 These DIY Tassel Earrings are bold enough to be worn alone, no necklace required. A helpful DIY article is available here to follow!
35. DIY Slave Bracelet
This charming handcrafted bracelet is a nice way to raise the oomph appeal of your outfit. Wear it with metal cuffs and minimal makeup and get ready to soak up all the compliments that come up to your way!
36. Safety Pin Sequin Bracelet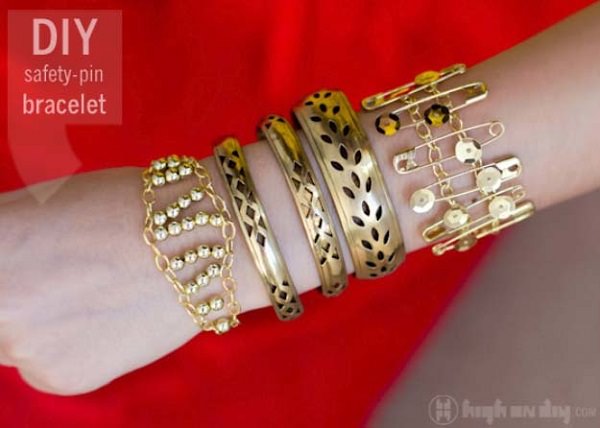 That's one of the most creative and unique DIY jewelry ideas on this list, and it definitely deserved a place. See the step by step article on High on DIY!
37. DIY Heart-Shaped Rings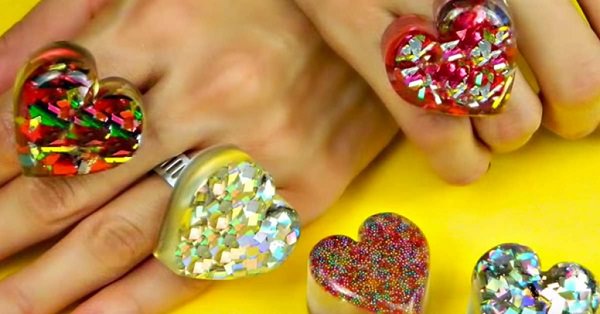 These DIY heart shaped rings are really adorable, and you might be thinking they must be really tricky to make? See this cool project on this website!
38. DIY Washer Necklace

She made this exquisite necklace out of washers, inexpensive and at the same time beautiful piece of jewelry. See the tutorial here!
39. Golden Hair Pin DIY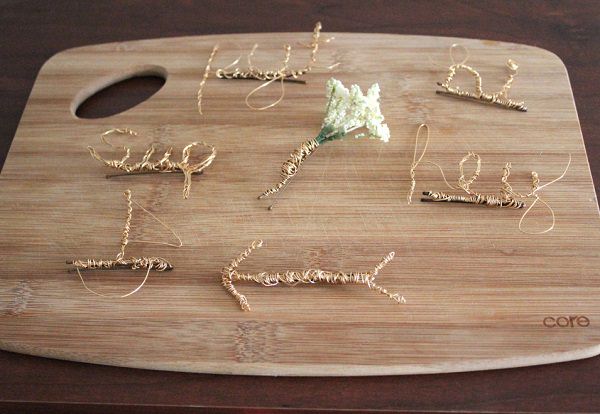 Add a fancy twist to regular bobby pins with some thin wires and a plier. Delicate, elegant and eye-catchy, these clips will look a lot costlier than they are, and elevate your ordinary hairstyle to a fashionable one. See how to do this in this DIY.
40. DIY Shiny Statement Rings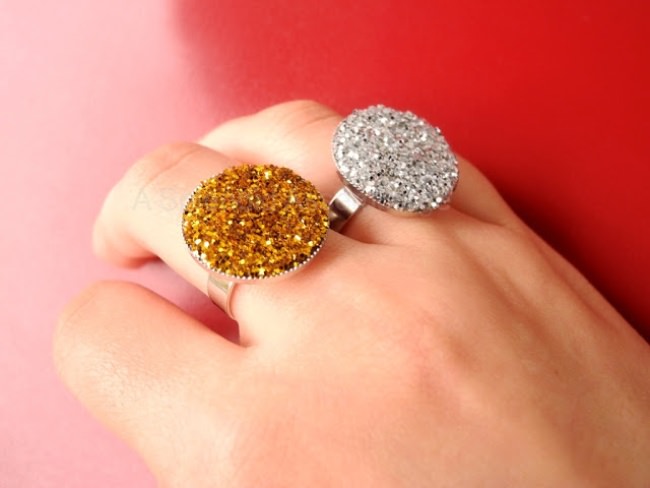 Love shiny accessories? Then DIY these super stylish statement rings to get a polished look. Visit Buzzfeed to know of it!