These DIY Himalayan Salt Lamps provide not only decorative lighting but also promote deep sleep, soothe allergy and purify the air around you.
The aesthetic Himalayan Salt Lamps apart from illuminating decorative light improve our health as well. Many salt lamp advocates claim that these lamps purify the air, help against allergies and insomnia, and boost the mood. You can either buy or the best–DIY them with the help of this article. Also, a detailed article on Himalayan salt lamp health benefits is available here.
1. Low-Light Himalayan Lamp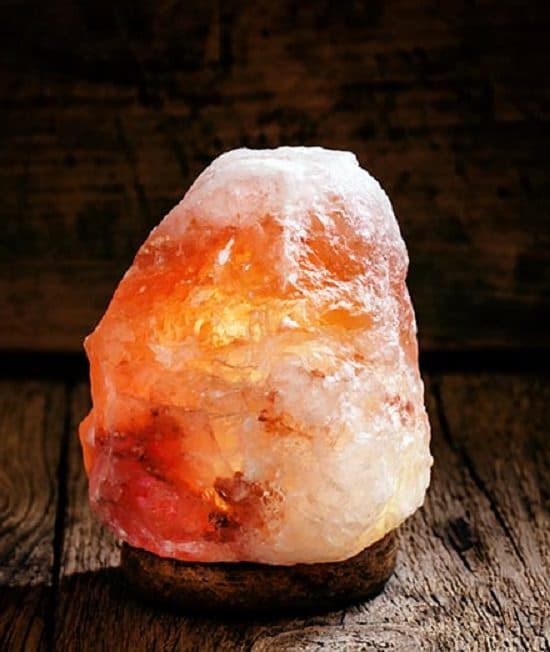 Recreate the warm campfire-like ambiance in your bedroom with a compact Himalayan salt lamp that soaks up the negativity around and lulls you into a deep sleep. Get the complete know-how of making one with this guide.
Also Read: 20 Easy DIY Night Light Ideas for Bedroom
2. Himalayan Salt Lamp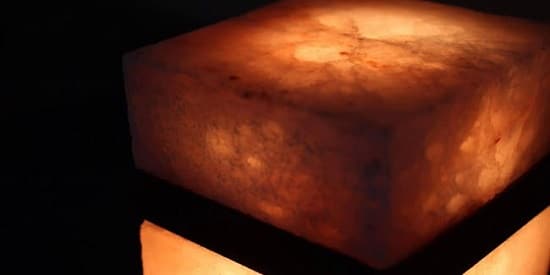 This simple tutorial breaks down the method of making a DIY Himalayan salt lamp at home using bloodwood, a block of Himalayan salt and a light bulb to give you a more eco-friendly, no-blue alternative for a night light.
3. Glass Vase Himalayan Salt Lamp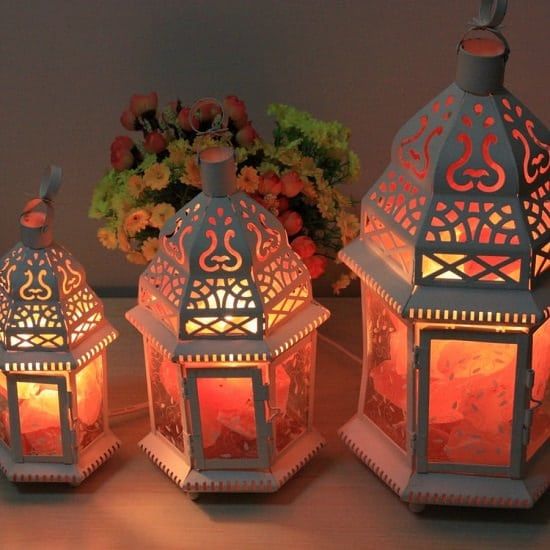 If you're more about being aesthetic, placing a chunk of salt on the bedside won't suffice, consider encasing your salt lamp within fancy vases that can even double as mantelpiece decor later. Here's the DIY.
4. Wire Basket Himalayan Salt Lamp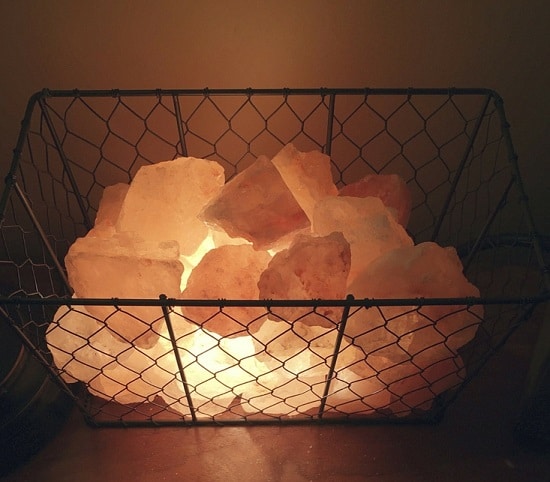 Here's a Himalayan salt lamp DIY that is not only economical but also offers a delightful visual appeal that can blend in all kinds of room decor (industrial/rustic/contemporary).
5. Plastic Bottle Himalayan Salt Lamp
This DIY comes up with an amazing design, involving scraps of cardboard and a salvaged plastic bottle as the holder for chunks of salt.
Also Read: 28 Awesome Plastic Bottle Projects for Home & Garden
6. Plastic Sheet Himalayan Salt Lamp
A triangular platform for your illuminated chunk of salt makes for a dazzling display that will create the perfect mood for some self-contemplation on sleepless nights. Here's the DIY.
7. Wooden Block Himalayan Salt Lamp
If you want to whip up your DIY Himalayan salt lamp with the simplest of supplies, just get hold of a block of salt, some wood, and an LED light, and this DIY will get you started.
8. Pink Himalayan Salt Lamp
The sparkly pink sheen of a large chunk of Himalayan salt coupled with the asymmetric design lends a timeless appeal to this DIY salt lamp.
9. Basket Himalayan Salt Lamp
Repurpose an old wicker or cane basket into a home for an eco-friendly bedtime light that works double duty to spread positive vibes and make your bedroom a better place to live in. Get the DIY here.
10. Own Himalayan Salt Lamp
If the thought of using a big cube of salt as nightlight doesn't quite appeal to you, consider encasing it within a suet cage for a nice geometric finish to the bedside table. Here's the full DIY.
11. Easy Himalayan Salt Lamp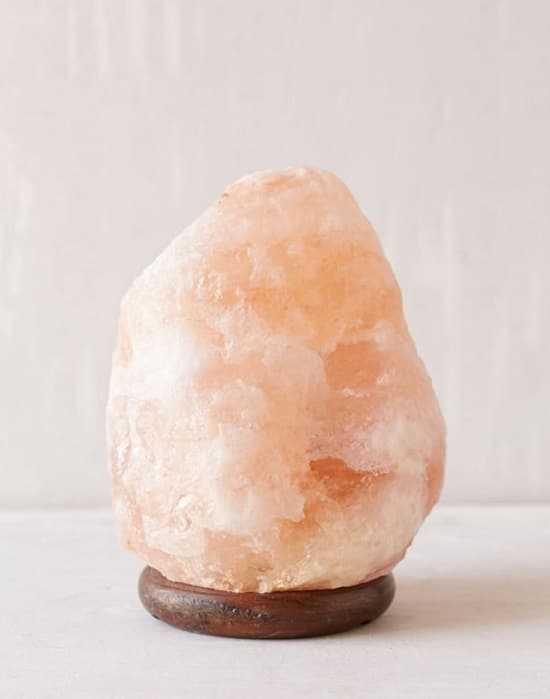 Making a Himalayan salt lamp is a snap when you have the help of this handy tutorial. It also shows you how to tweak the supplies in order to get mind-blowing results.
Also Read: DIY Homemade Air Fresheners
12. Glass Jar Himalayan Salt Lamp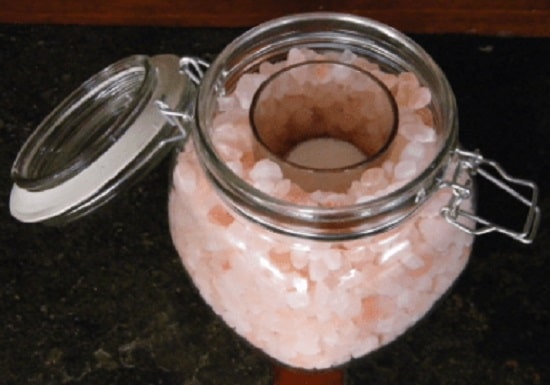 With a glass jar, a tealight candle and a pack of Himalayan pink salt, you can create a low-cost, eco-friendly lamp that will zap out the negativity in your space. Here's the DIY.
Stunning Glass Vases Salt Lamp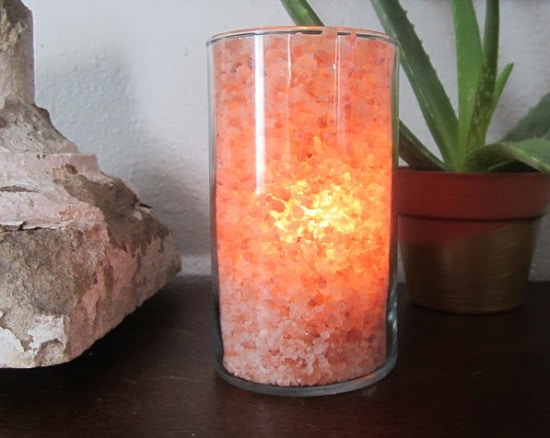 Featuring a glass-within-a-glass structure, this stunning salt lamp has individual sections to keep your salt and fit in a candle for light, making it easy to use. Here's the DIY.
14. Himalayan Salt Lamp in Shape of Bowl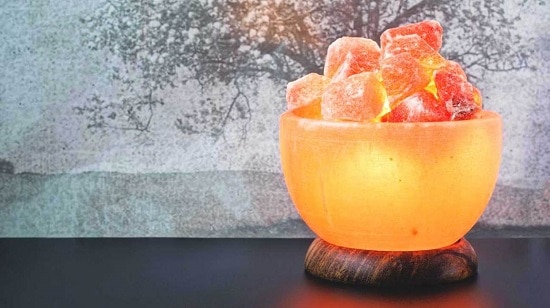 Spruce up your home with the colors of fall with this adorable salt lamp that is easy to move around and compact enough to fit in the smallest of spaces. Get the DIY here.
15. LED Mood Lamp
This magnificent Himalayan salt lamp has its very own 'wow' factor, in the form of a color-changing LED fitted lamp that is sure to infuse a mystical aura in your bedroom. Get the hack in this DIY.
Also Read: DIY Floating Nightstand Ideas