These best homemade dog shampoo recipes are all that you need to relieve your canine friend from the discomfort of fleas and insects!
1. Best Homemade Dog Shampoo Recipes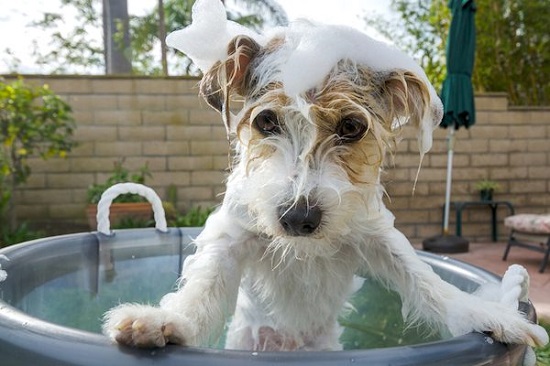 This gentle, chemical-free dog shampoo involves baby shampoo and apple cider vinegar to combat underlying fleas and go easy on sensitive skin, leaving it moisturized and clean. Check out the recipe here.
2. Homemade Dog Shampoo Recipes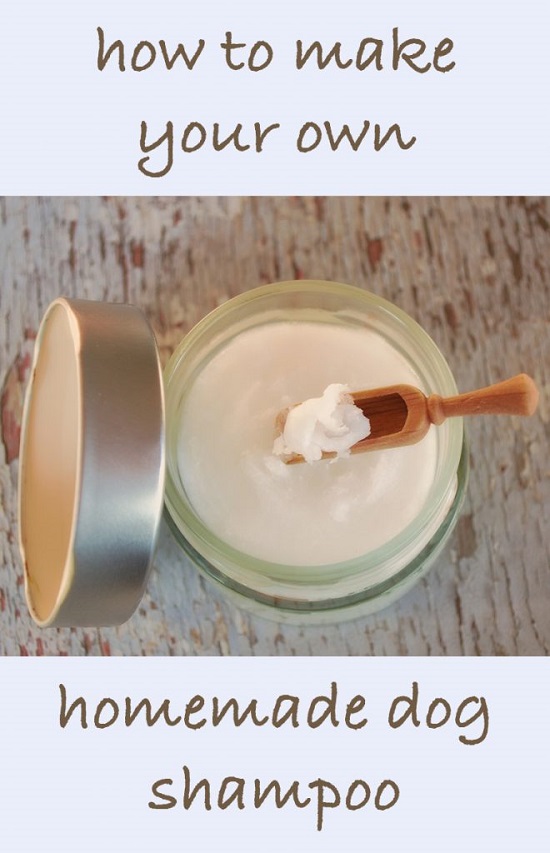 Whether you're dealing with fleas and fungal infections or looking for a dog shampoo that's gentle on the coat, this list of recipes by  The Labrador Site will give you some clues to get started.
3. DIY Essential Oil Dog Shampoo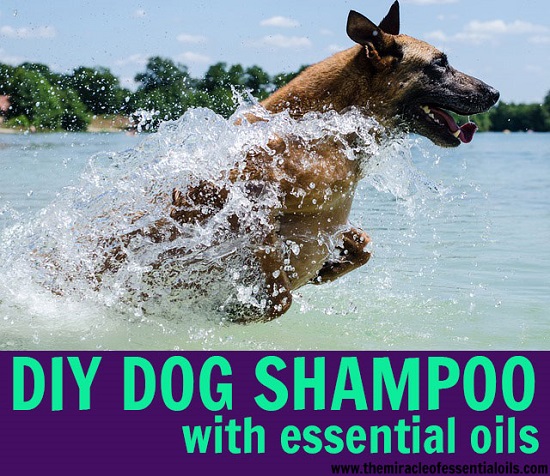 Sometimes the real hero of effective dog shampoo is hiding in your cabinet already. That ingredient is essential oil! Head to this recipe for more details.
4. Easy, Natural Homemade Dog Shampoo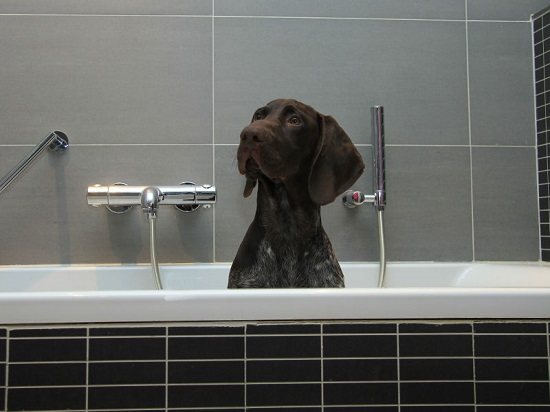 Formulated with liquid soap that draws out dirt and oil and vinegar neutralize stinky smells, this three-ingredient shampoo makes your dog's coat clean and shiny like never before. Get the recipe here.
5. Dog Shampoo Recipe with Dawn and Vinegar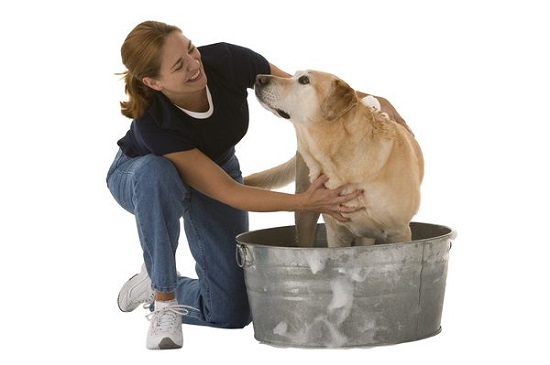 This mildly acidic dog shampoo repels fleas, deodorizes naturally and washes off built-up oils, making it a necessary addition to weekly baths. Follow the DIY here.
6. Dog Shampoo With Baking Soda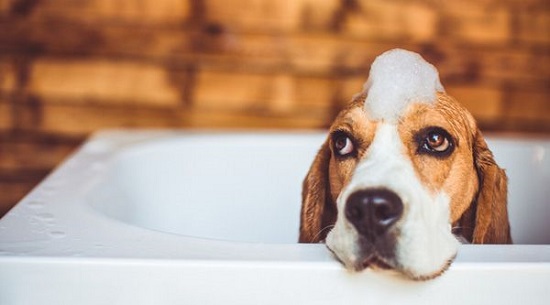 This dirt-cheap dog shampoo uses stuff lying in your kitchen and does a pro job at detoxifying and deodorizing your dog's coat. It leaves the coat moisturized and protected from future infections. Follow the instructions here.
7. The Best Homemade Dog Shampoo Recipe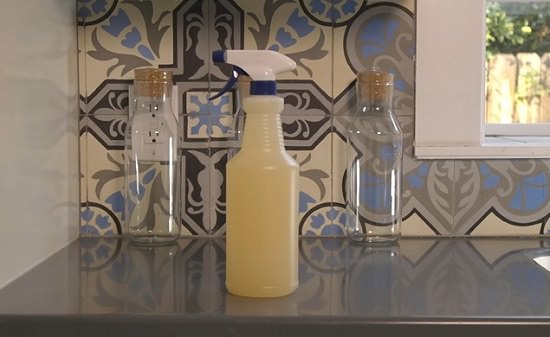 This two-ingredient shampoo takes a few minutes to make and requires just a fistful of everyday items you probably have in your home already. Find the DIY here.
8. Natural Dog Shampoo with Apple Cider Vinegar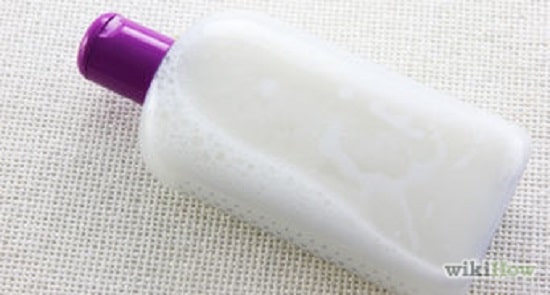 When preparing a cleansing bath for a canine who has allergies or aversion towards chemicals, this apple cider vinegar shampoo is your best resort. Look here for more details.
9. Dog Shampoo Using Glycerine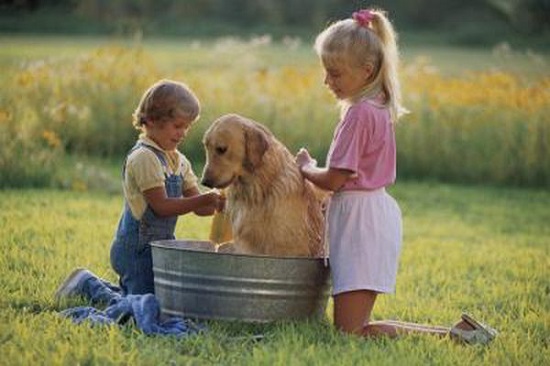 You don't need to spend a fortune to pamper your pet. This apple cider vinegar and glycerine-enriched shampoo will do the trick. Find the details here.
10. Best Homemade Dog Shampoo With Dish Detergent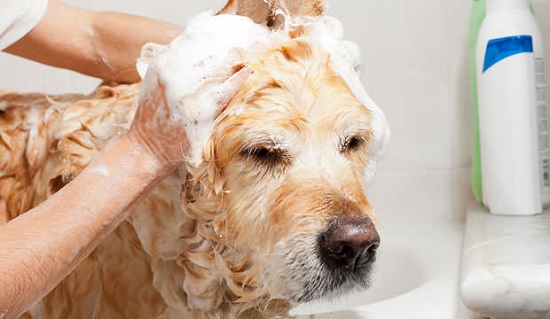 With excellent cleansing and deodorizing properties, dish detergent and vinegar are perfect ingredients to go in your homemade dog shampoo. Get more details here.
11. DIY Dog Shampoo All-Natural Non-Toxic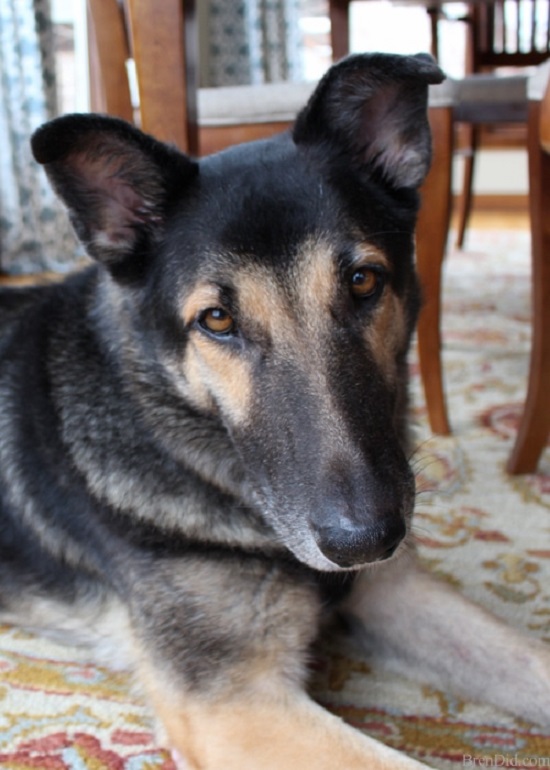 This gentle, anti-itch formula has apple cider vinegar and organic dishwasher liquid for a skin-friendly detox that leaves your pooch with a clean and shiny coat. Get the details here.
12. DIY Liquid Antibacterial Soap Dog Shampoo Recipe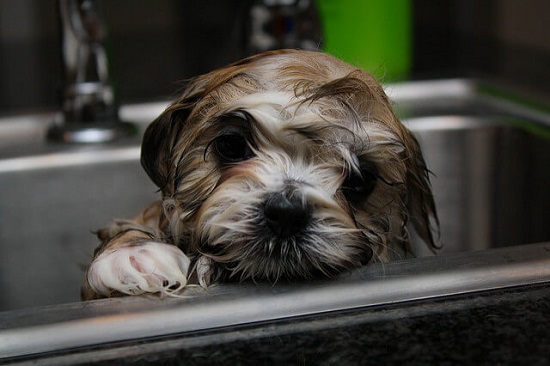 This all-encompassing solution consisting of liquid soap and white vinegar will soothe cuts and itches, eliminating parasites from your dog's coat and making it fluffy and soft right from the first wash. Find the recipe here.
13. All-Natural Anti-Flea Dog Shampoo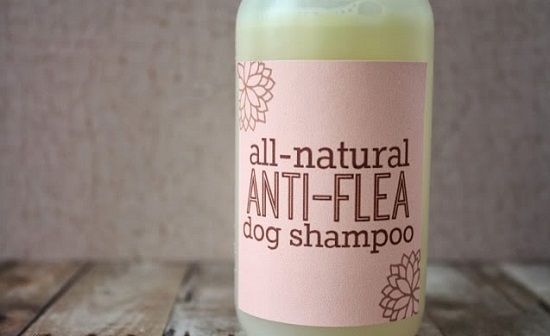 When fleas are the bane of his existence, consider this gentle, naturally aromatic shampoo that derives power from two antibacterial essential oils-rosemary and peppermint. Find the details here.
14. DIY Dry Dog Shampoo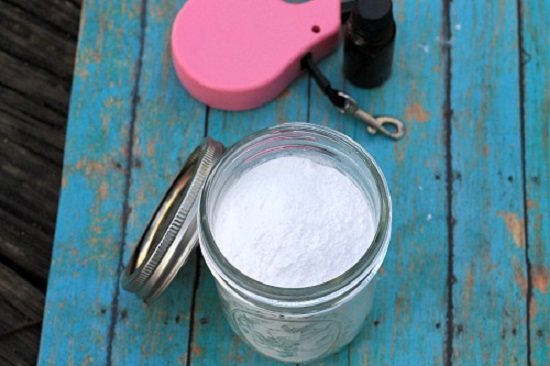 With cornstarch and baking soda, this dry dog shampoo is for those times when your smelly pet is not in the mood for his weekly bath. Follow this easy tutorial here.
15. DIY Soothing Oatmeal Shampoo for Dogs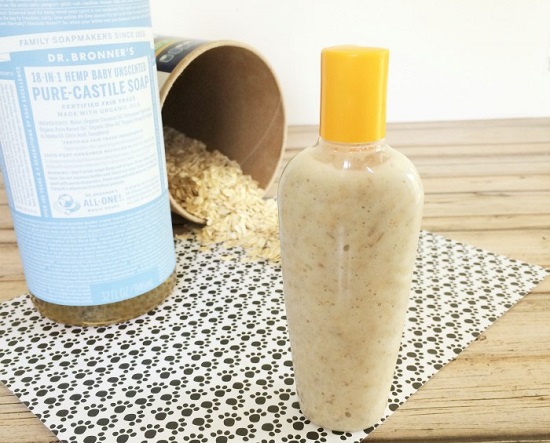 Bathing your dog with oatmeal shampoo is an effective way to combat dry, itchy skin rattled from the rigors of winter. Get the details here.
16. DIY Organic Dog Shampoo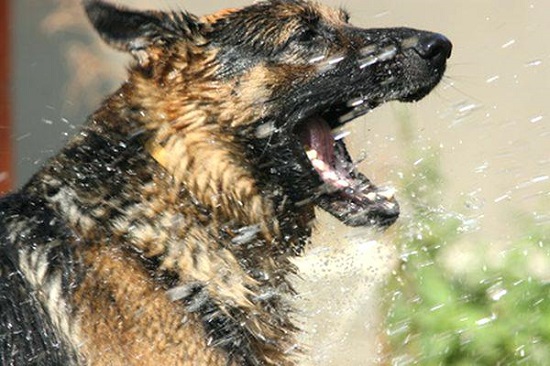 Enriched with the hydrating benefits of olive oil and the parasite-killing properties of lemon oil, this mildly fragrant dog shampoo pulls out the excess oil and dirt right off. Get the instructions here.
17. DIY Dog Shampoo Bar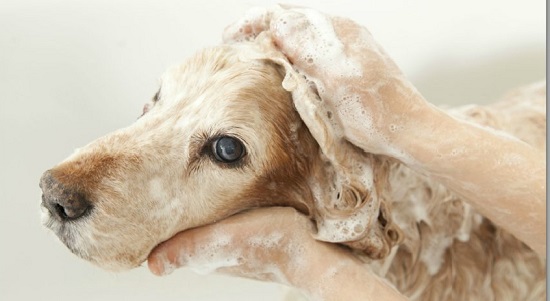 Loaded with castor oil, lemon juice and the goodness of lavender oil, this travel-friendly shampoo bar is not only bug deterrent but also lathers well, making it fun to bathe your pooch. Find the tutorial here.
18. Homemade Moisturizing Dog Shampoo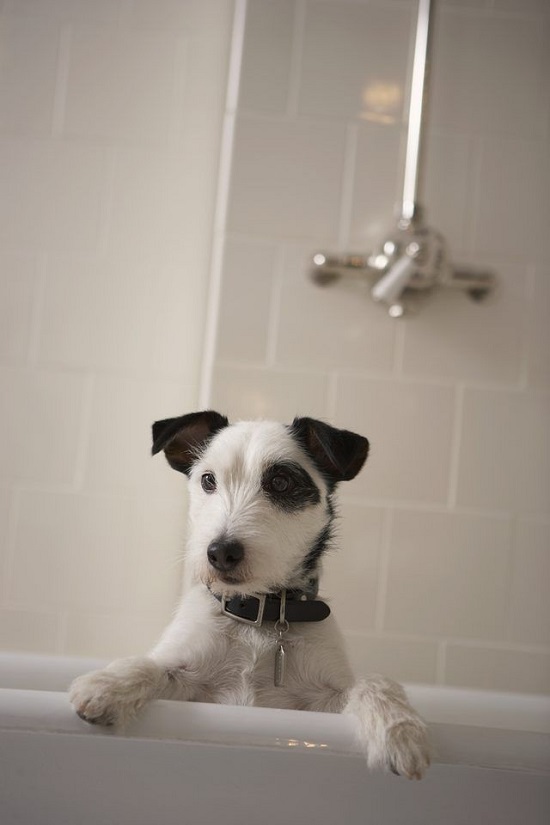 This basic dog shampoo recipe includes no more than two ingredients-castile soap and vinegar to ensure a naturally radiant and silky coat without relying on too many chemicals. Get the details here.
19. Dog Shampoo Recipe with Neem Oil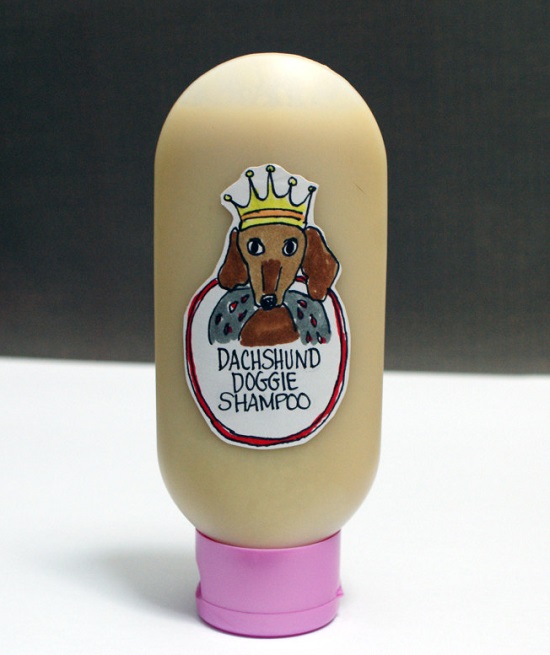 Thanks to the creamy texture of shea butter and lecithin, this acidic dog shampoo has the right balance of pH and moisture to coax out fleas from your dog's coat, while softening it with every wash. Find the recipe here.
20. DIY Shea Butter Dog Shampoo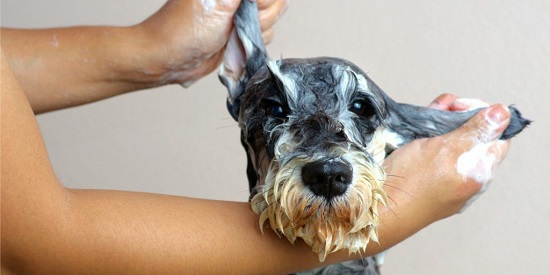 Infused with herbal tea and shea butter, this skin-friendly dog shampoo cleans up traces of parasite infection, soothes cuts and conditions fur. And keeps the fur protected from dander and fleas long after. Get the details here.
21. Herbal Dog Shampoo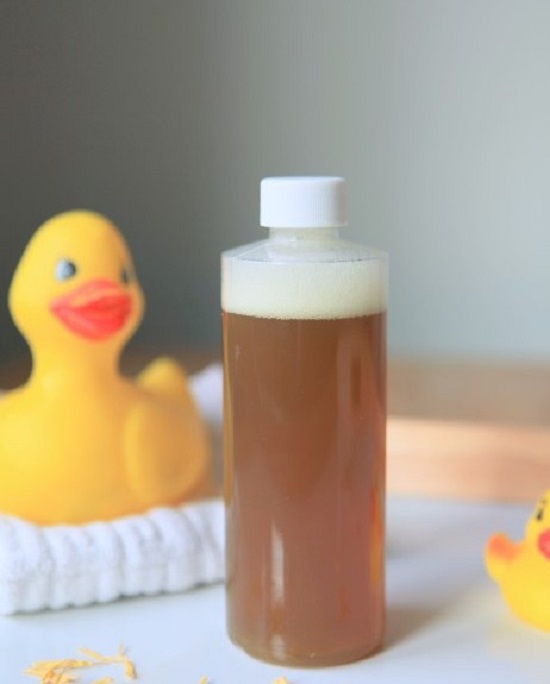 The perfect blend of essential oils and herbs in this anti-flea dog shampoo makes your pooch smell like a meadow while deodorizing him without nasty chemicals. Get the recipe here.
---
We hope that our list of best homemade dog shampoo recipes was able to help you and your pooch! If you have any more ideas about best homemade dog shampoos, feel free to leave them in the comment section below!