Take your decoration skills to the next level with these captivating DIY night light ideas. These ideas will surely test your creativity skills.
1. DIY Night Light Ideas – Mason Jar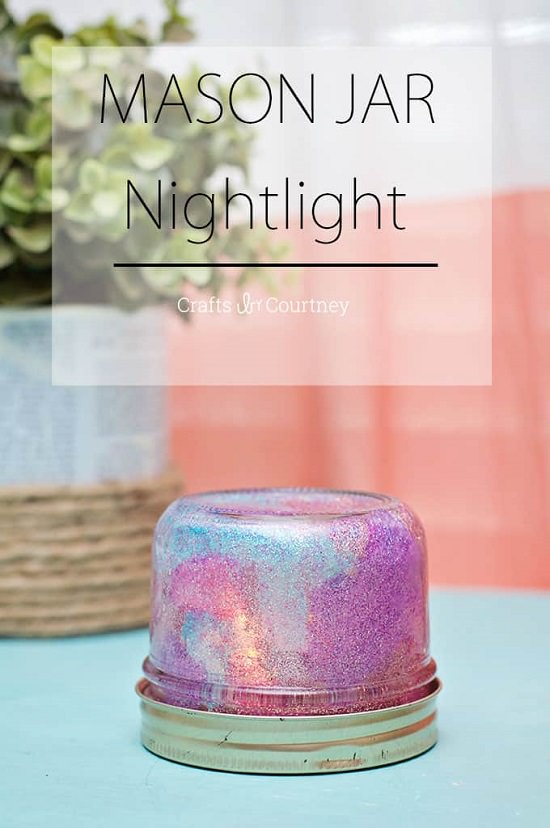 One of the most gorgeous idea in our list of DIY night light ideas. Keep this mason jar light in your kids' bedroom to lull them to a good night's sleep even in your absence. Learn the steps here.
2. DIY Firefly Lamp

Watching the dancing shadows created by this firefly lamp will help you forget the miseries of the day and focus on the peaceful night ahead. Get complete instructions here.
3. Fairy House Night Lamp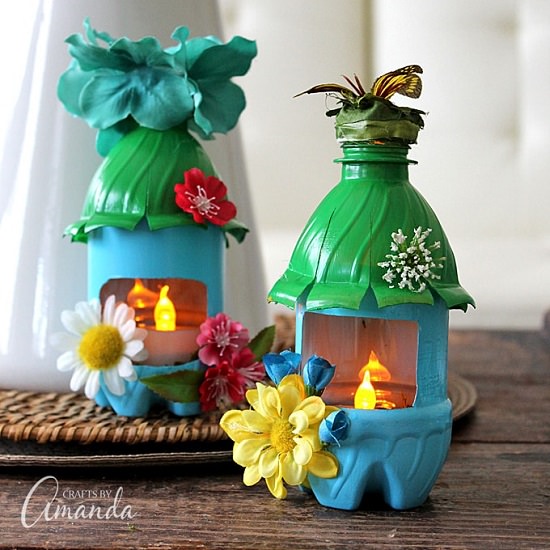 These pretty fairy house lights that you see used to be empty plastic bottles once. All thanks to the clever DIYer who gave them new life.
4. Mason Jar Fairy Lanterns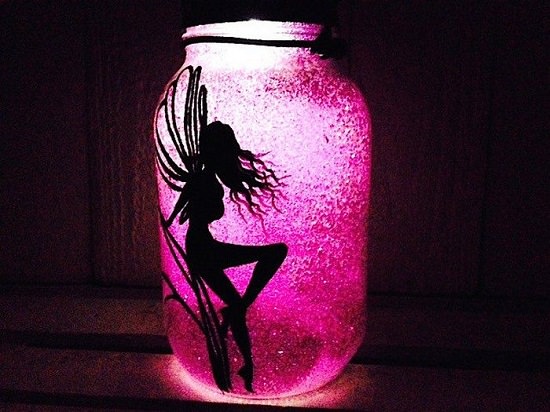 Create a magical aura in your bedroom with this angel-themed night light. The instructions are here.
5. Electrified Fox Lamp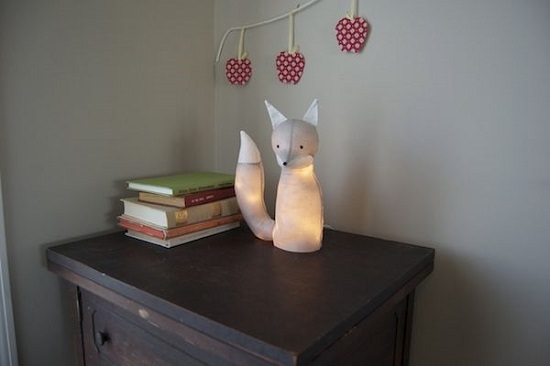 When you want to create a borderline spooky mood for your nocturnal meet-ups, this electrified fox lamp can help. Get the details here.
6. Ceramic Elephant Night Lamp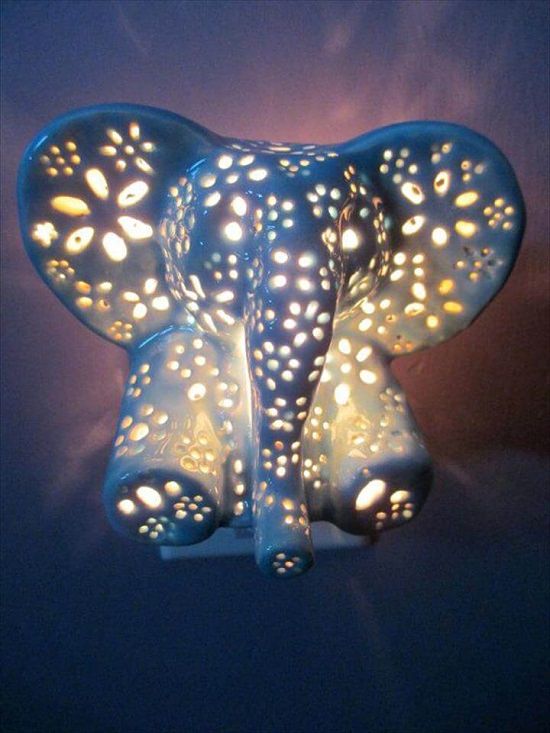 Get nighttime use out of your ceramic showpieces by tucking it with fairy lights. This DIY will help.
7. Plastic Spoon Lamp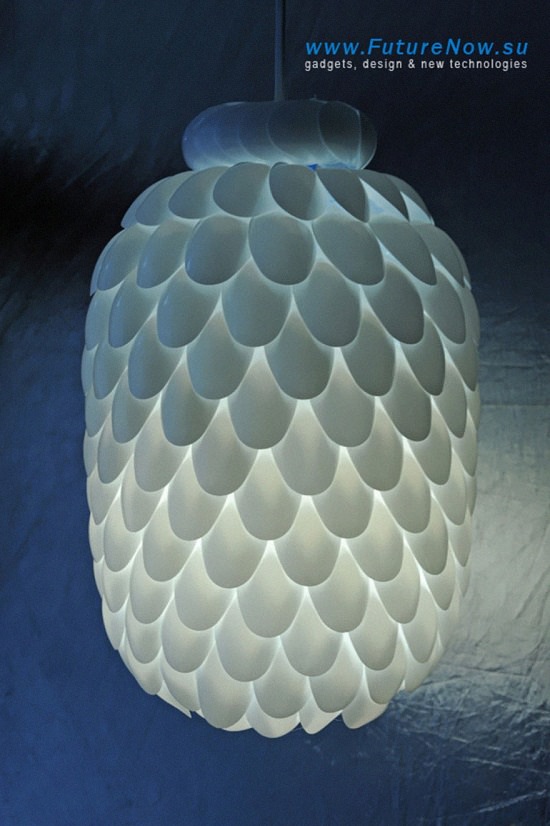 This DIY project by futurenow is the perfect example of converting daily objects into a functional design item.
8. Exotic Gourd Lamps by Calabarte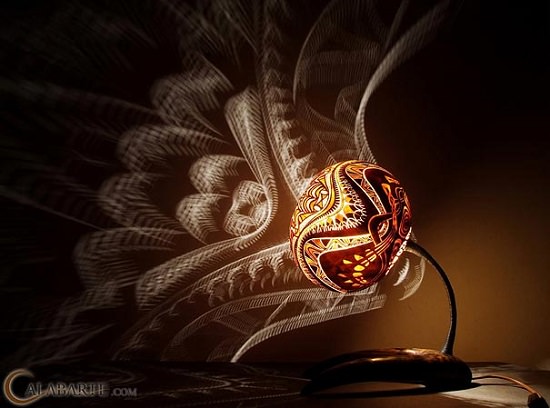 This genius DIY involves sculpting patterns on bottle gourd heads and tucking a bulb within. The lights emanating from the cracks will then create beautiful shadows and give a dreamy look to the room.
9. Paper Orb Lights Lamp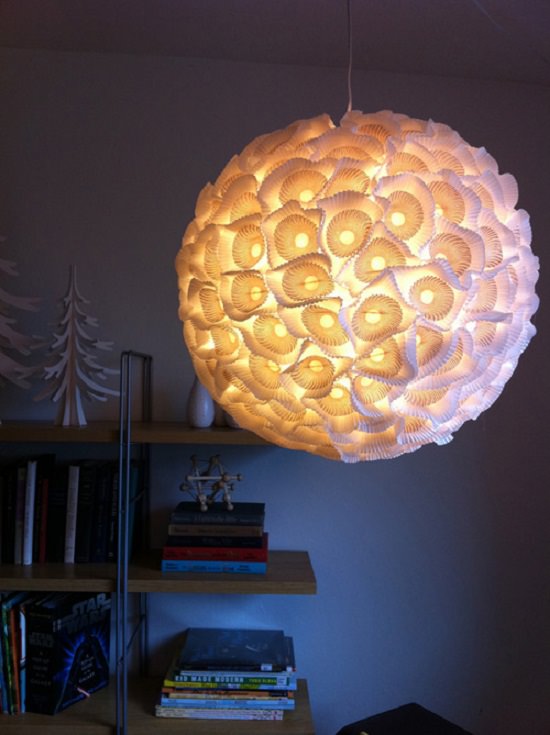 Here's a more doable and easy DIY version of the good ol' globe lights that'll fascinate the onlookers.
10. Suspended Lamp Made Out Of Recycled Graters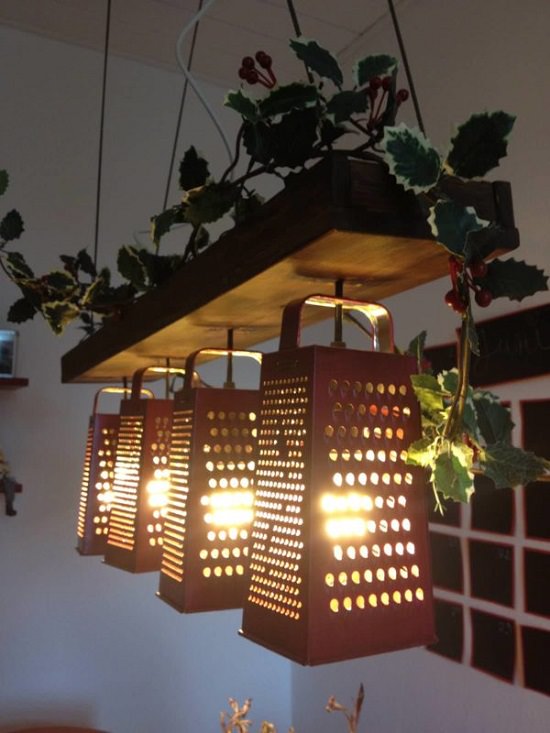 If you think about it, kitchen graters with their unusual shapes and multiple holes are suitable candidates for any DIY lampshade project. Check out this one by recyclart.
11. DIY Swan Nightlight Lamp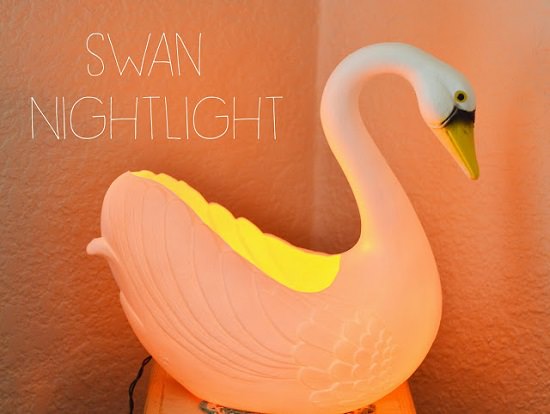 This DIY here is half-luck and half-effort. It's primarily for those who have a swan-shaped planter lying around.
12. DIY Hot Air Balloon Lamps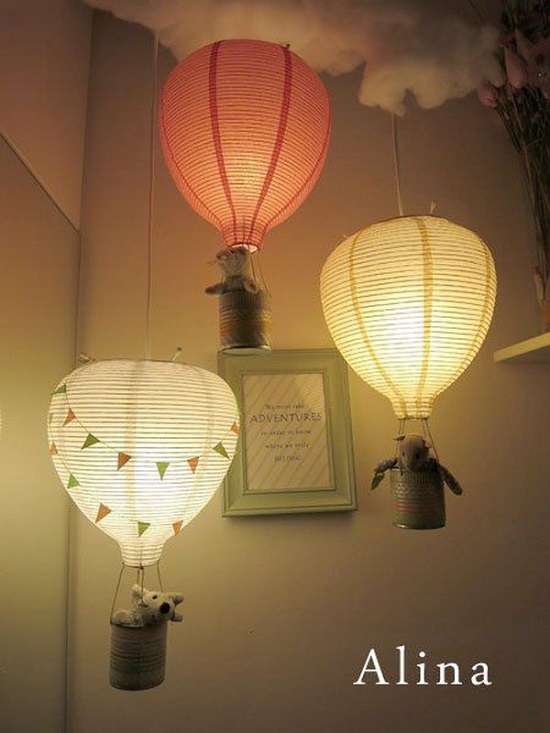 These lofty hot air balloon lamps are the stuff that dreams are made of. Here's the DIY!
13. DIY Olaf Night Lamp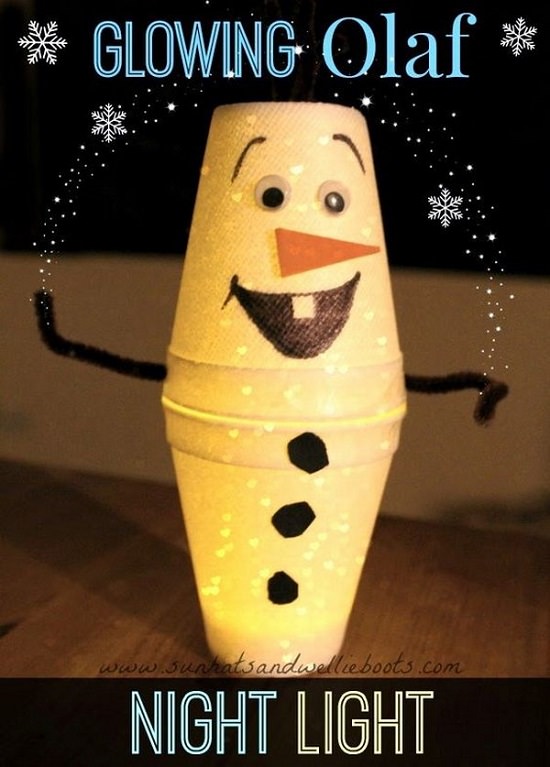 This snowman nightlight doesn't melt and makes a cute companion for your tiny tot who's too afraid to sleep in the dark. Find full instructions here.
14. Cool Lights Lamp For Kids' Rooms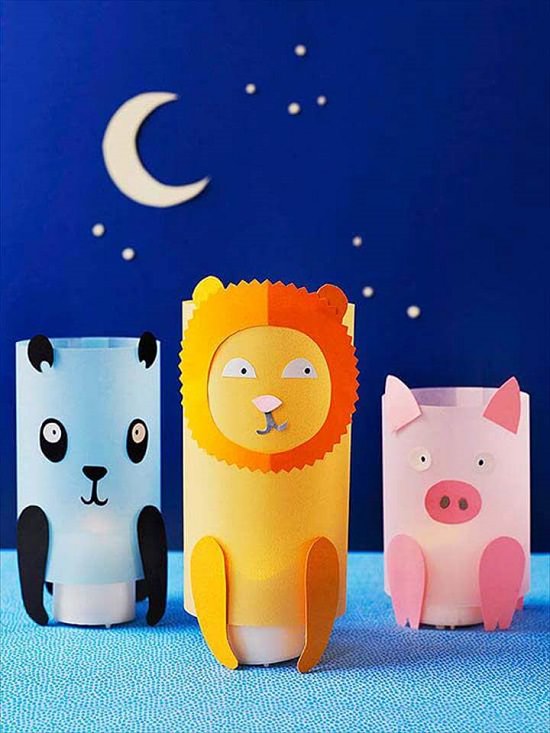 Sticking animal cutouts to routine nightlights will coax your children to sleep in peace every night. Follow this DIY here.
15. Rotation Colorful Sky Projection Lamp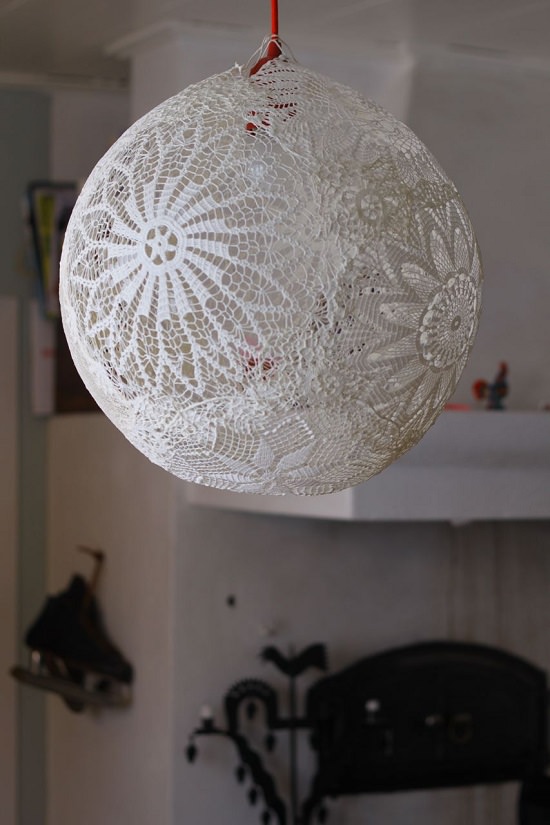 Yes, this is no more than a lace-covered balloon fitted with a light, but doesn't it look perfectly ethereal! Learn how to make it here.
16. Bubble Yarn Lampshade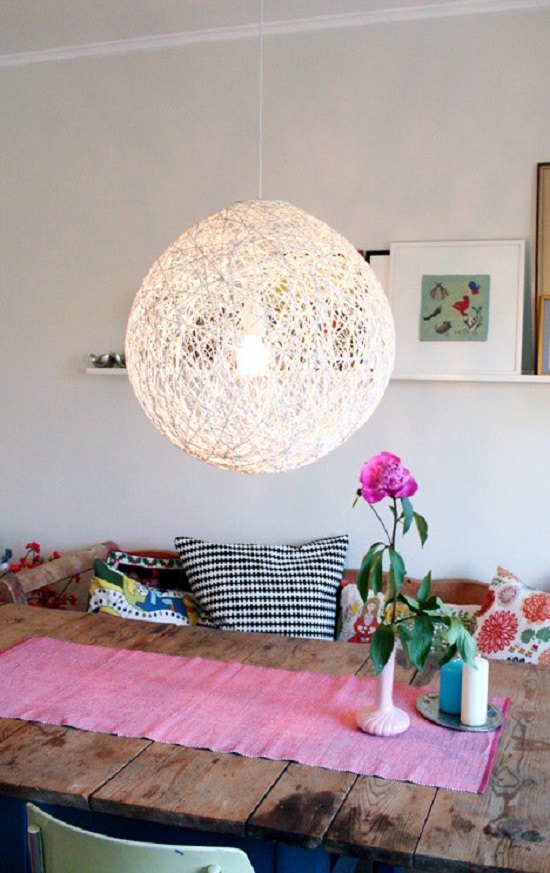 This DIY by ApartmentTherapy has the same concept as the one before; just swap the lace for the cotton yard, and you're done.
17. DIY Night Light Ideas – Pop Top Lamp Shade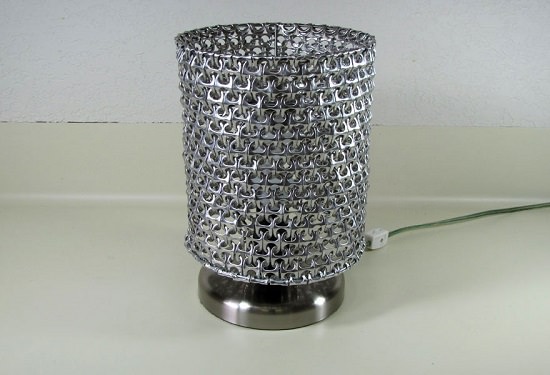 Gluing soda can stay tabs together can give you the perfect holder for your nightlights. Click here for details.
18. Paper Starburst Pendant Light Lamp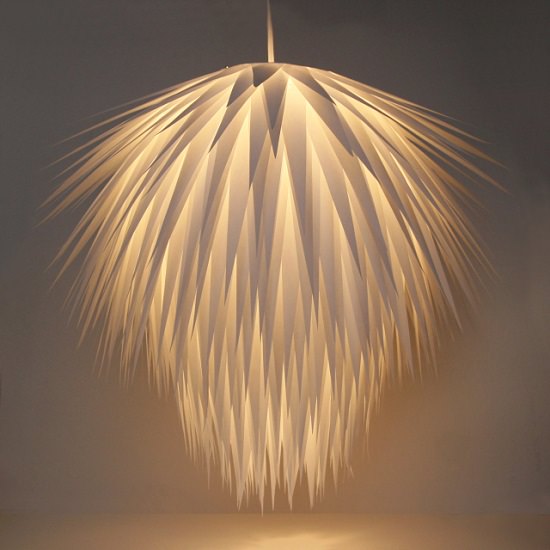 This DIYer's take on the classic chandelier is arguably better-suited for apartments screaming for space.
19. Handmade Night Lamp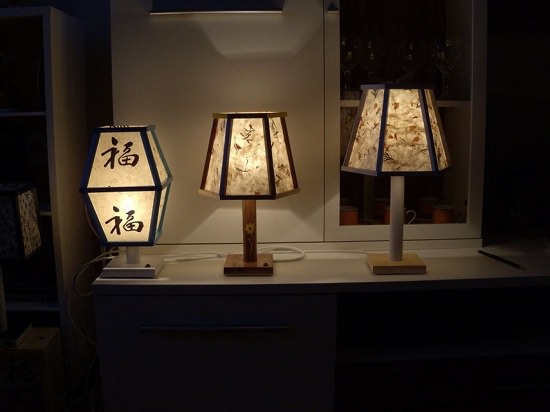 Dressed up in wooden slats, these beautiful lampshades are great for adding oriental vibes to your bedroom. Visit Instructables for this DIY night light tutorial.
20. DIY Bottle Lamp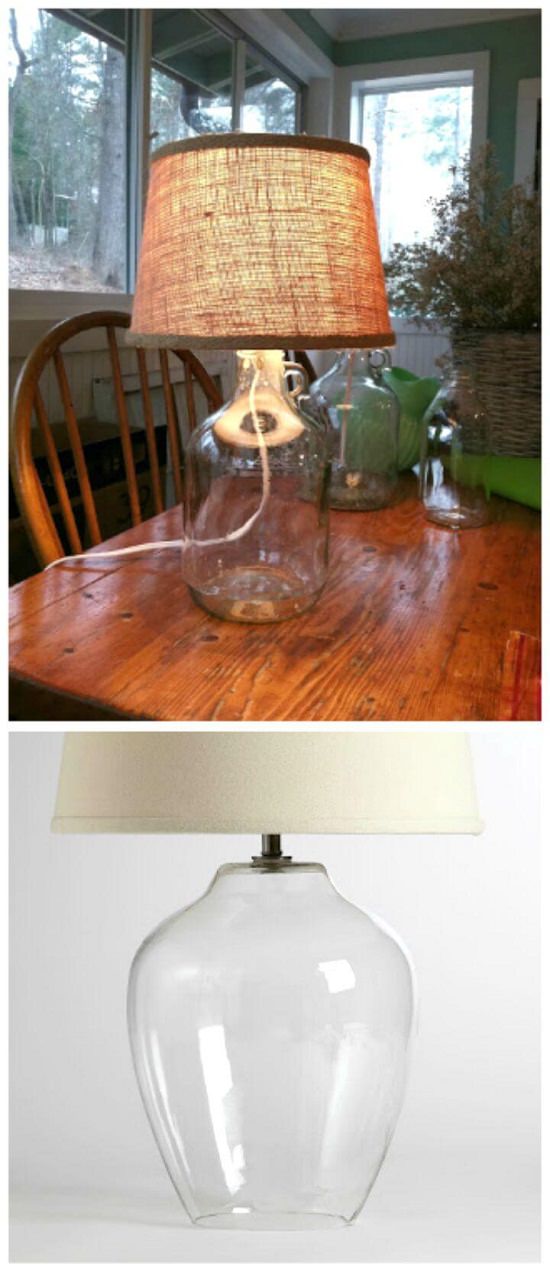 This DIY here combines the two things that never go out of style- glass and light and create something phenomenal out if it.