Explore this exclusive list of Deer Antler Crafts and bring the beauty of nature into your living space. Get started now!
Do you have spare deer antlers? Turn them into functional and attractive decor masterpieces with a bit of creativity and DIYing skills. From jewelry to home decor items, the possibilities are endless with these Deer Antler Crafts.
Read the Cool DIY Deer Antler Mount Ideas here
---
Deer Antler Crafts
1. Deer Antler Pen DIY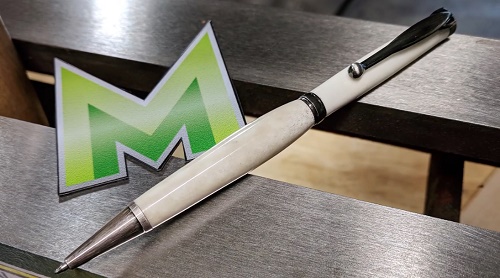 Watch this video tutorial and learn how to turn a deer antler into a stylish pen. This nature-inspired writing tool is the best way to make a bold impression. It's an excellent gift for hunters and nature lovers.
2. DIY Fake/Faux Mini Deer Antler Jewelry Holder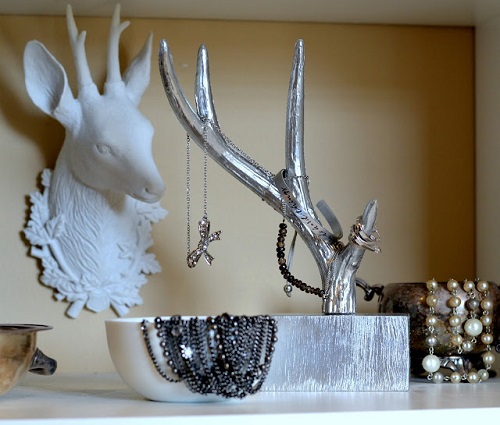 Crafted from a faux small deer antler and a wooden block, this jewelry stand lets you display and corral ornaments in style. It's a chic conversation-starting addition to the mantel or a dressing table. Get the complete instructions in this helpful article.
3. Homemade Deer Antler Wreath Craft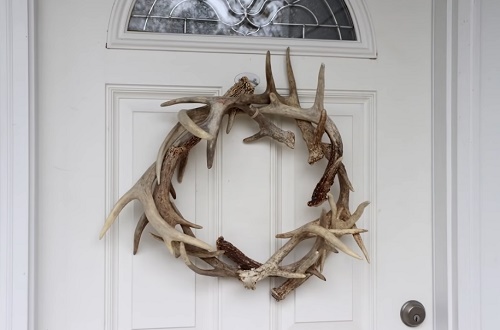 Crafted from naturally shed deer antlers, this captivating wreath is a super easy and quick project. With its rustic appeal, this antler wreath adds a touch of timeless charm to any home decor.
4. DIY Antler Ring
Spice up your jewelry collection with this one-of-a-kind deer antler ring. This ornament makes a stunning statement piece for those seeking a touch of wilderness in their fashion.
5. Gorgeous Antler Pendants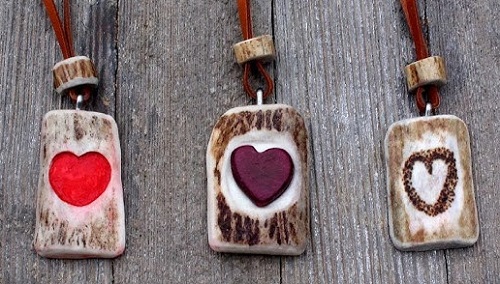 These gorgeous pendants made from deer antlers are the perfect gifts for Valentine's Day. They are easy to make and go quite well with every outfit. If you want to make one, take inspiration from this visual tutorial.
6. Deer Antler Earrings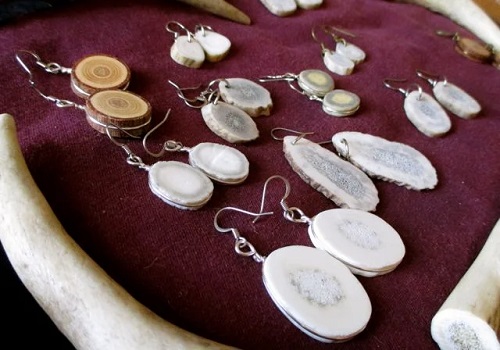 By using antler tines, wood branches, craft wire, hooks, and a few tools, you can create unique earrings. This DIY project is an excellent way to express your creativity while also creating a piece of jewelry that has a story to tell.
7. Knife Handle Out of Deer Antler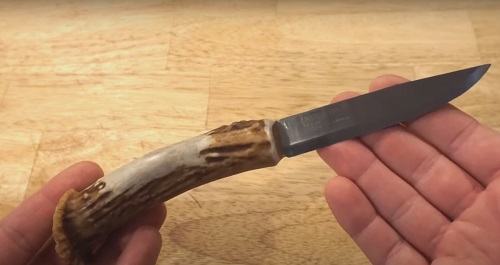 Deer antlers make beautiful knife handles that are durable and can last a lifetime. This craft is all you need to personalize your bland knives. They also make great handmade gifts, each one being unique in its own way.
8. Woven Antler Basket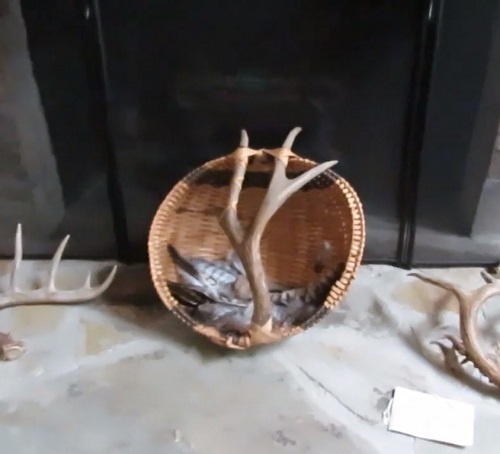 In this Amish woven basket, a deer antler is used as a handle. Besides a decorative piece with a wildlife-inspired touch, this basket offers practical storage as well. See this YouTube video for more info.
9. Deer Antler Bottle Opener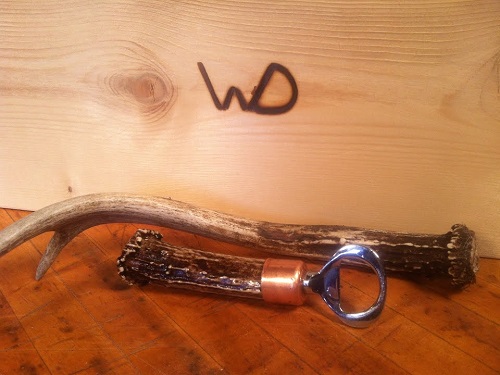 Made from a naturally shed deer shed, this bottle opener is an eye-catching tool. It's not only a conversation piece but also a functional gadget, bringing a touch of nature into your everyday tasks.
10. Deer Antler Fire Starter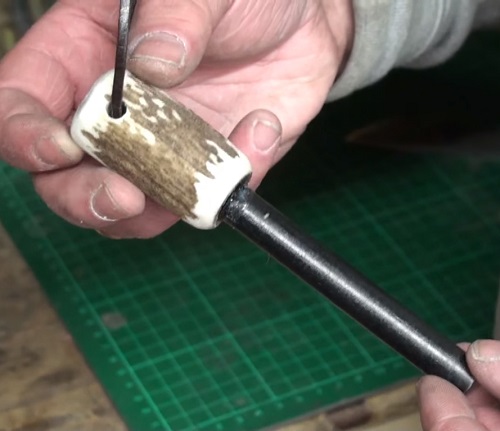 In this video, the crafter converts a regular deer antler into a fully functional fire starter. It's a practical, innovative craft idea in which a piece of antler is used as a handle for a flint fire starter rod.
11.  Deer Antler Whistle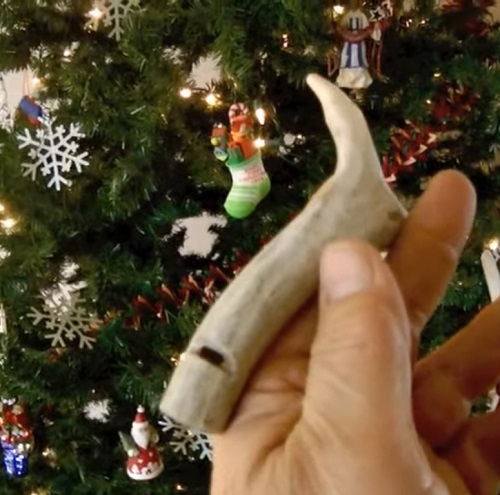 This whistle is a unique craft idea that turns a discarded antler into functional art. Skilled artisans hollow out a piece of antler to create a whistle, often used by hunters for deer calls. It's one of the most amazing deer antler crafts ideas.
12. Deer Antler Letter Opener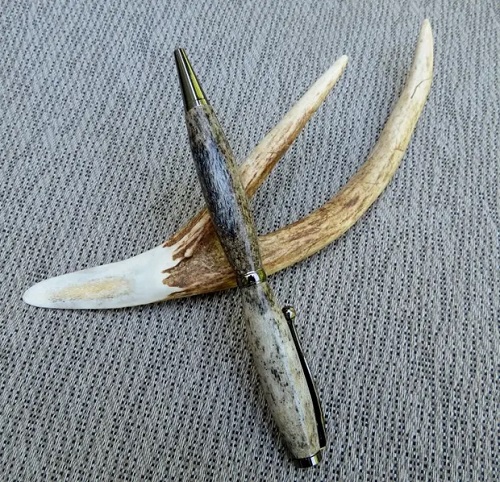 A letter opener crafted from deer antler is a great craft project and a fabulous focal point for the office table. Hop to this detailed article and find out the steps involved in this amazing project.
13. Deer Antler Begleri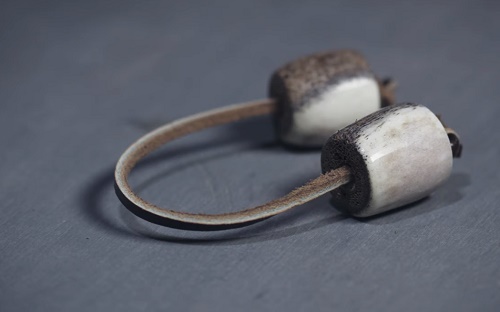 The deer antler begleri is a fascinating combination of nature and craftsmanship. Made from antlers, this skill toy from Greece is a unique twist to the traditional begleri. Its natural texture and aesthetics make it a beautiful piece of art.
14. Business Card Holder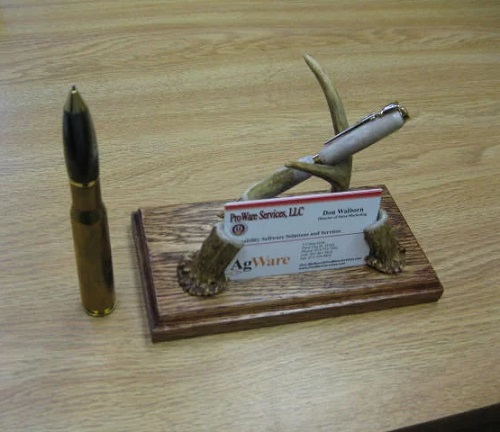 This peculiar business card holder is created from the base of a whitetail deer antler. If you want to recreate this object, go through this instructable.
15. Deer Antler Match Safe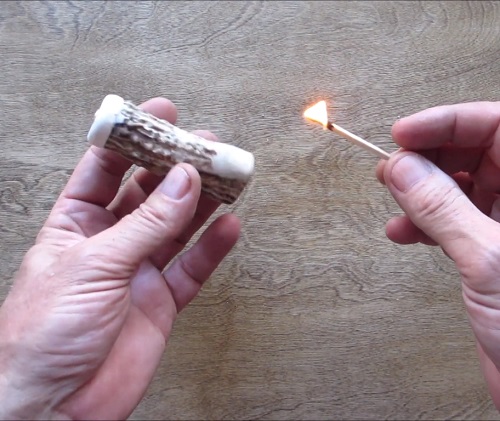 Let's find out the steps to create a match safe out of a deer antler in this visual tutorial. It's an eco-friendly and visually appealing solution for keeping matches dry and safe.
16. Deer Antler Chandelier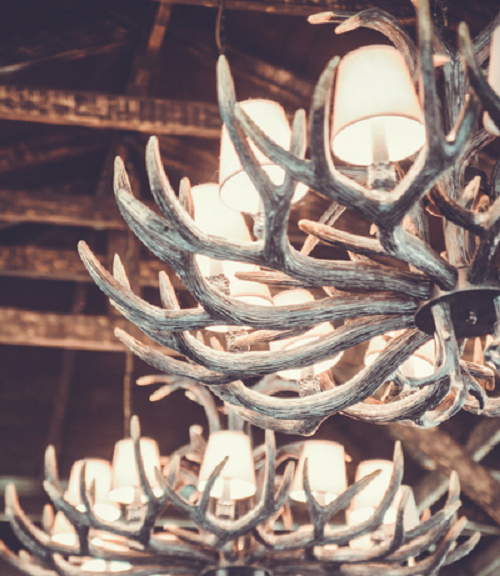 Make your own deer chandelier for cheap with these easy steps and give your space nature-inspired rustic charm. This project needs a few supplies and DIYing skills as well.
Here are the Best Deer Skull Mount Ideas