A cat house is expensive to buy. Why not build it yourself? Check out these 15 DIY Cat House Ideas if you love your feline friends!
1. DIY Cardboard Cat House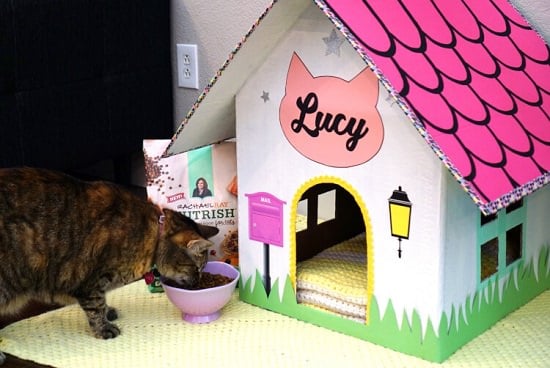 This colorful cardboard cat house is made using cardboard. Here is the DIY!
2. Crochet Shark Cat House

Combine your love for crocheting, cats, and sharks with this DIY cat house project which is brought to you by DIY how-to.
Also Read: Free Crochet Animal Patterns
3. Styrofoam Cat House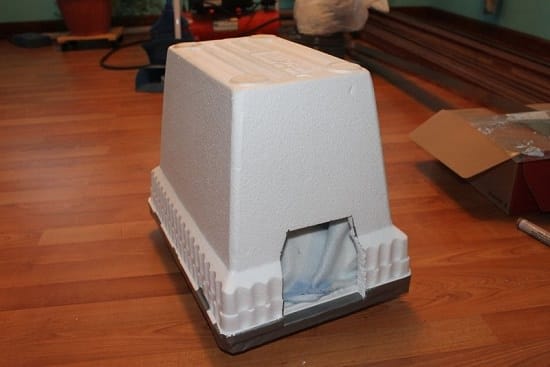 Protect your cat from harsh weather with this styrofoam cat house. Visit Instructables for more info.
4. Easy DIY Shelter Made From A Flowerpot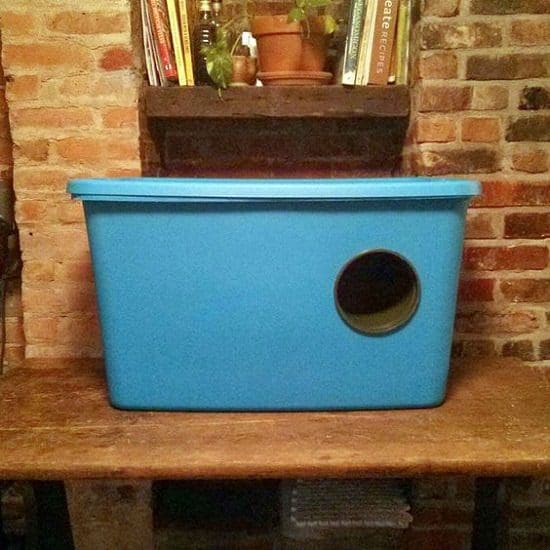 Eating and lazing around are two favorite things of cats. Here is how you can build an easy shelter for them from a flowerpot.
Also Read: How to Make an Indoor Cat Garden
5. Winter Shelter for an Outdoor Cat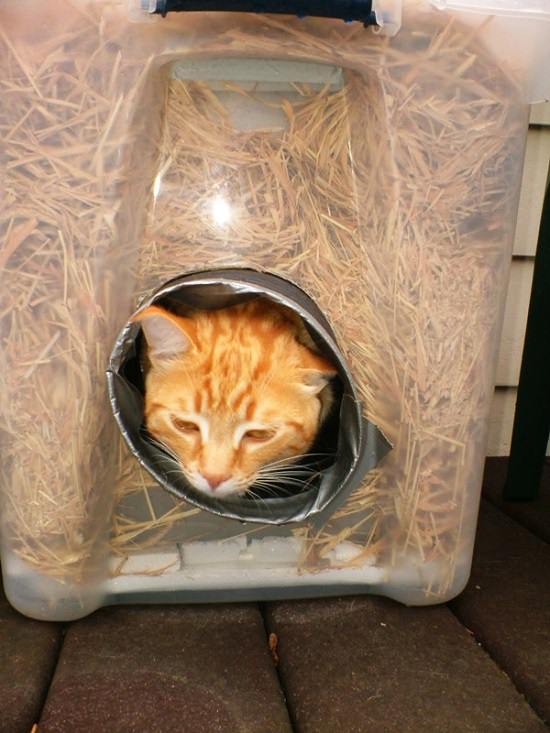 Perfect shelter for your cat if it is an explorer and loves to stay outdoors even in winters. The DIY is here!
6. Feral Cat House For Winter
Catster provides details for constructing a simple Feral cat house in your backyard to protect them in harsh winters.
7. DIY Wood Pallet Cat House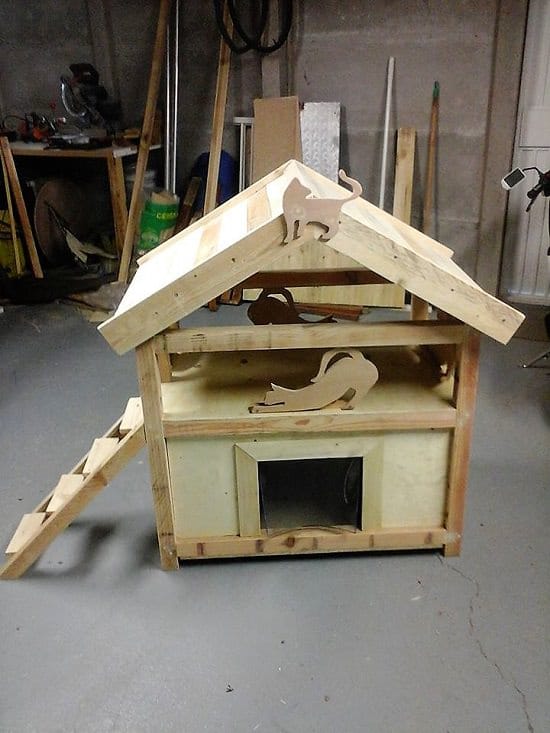 Made by using wood pallets, making this cat house is not as difficult as it looks. Just follow the detailed steps here!
8. Cat Bookshelves and House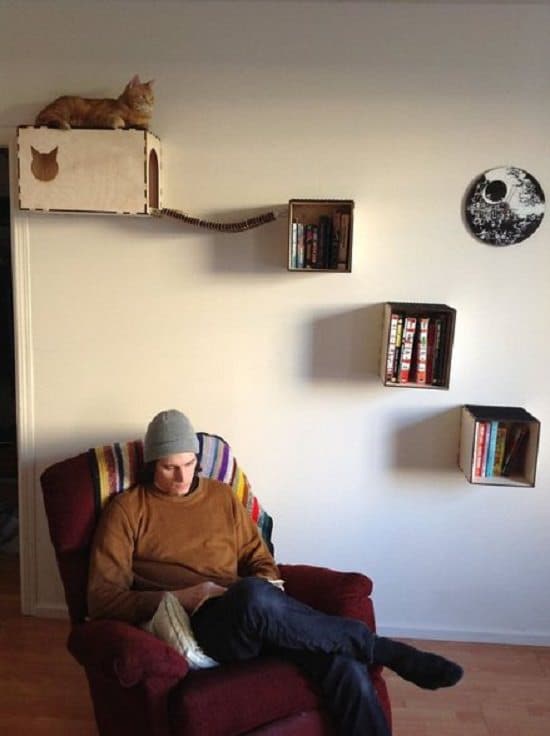 We all are aware of feline love for heights. So, here is a project for you to try.
9. DIY Cat Tree House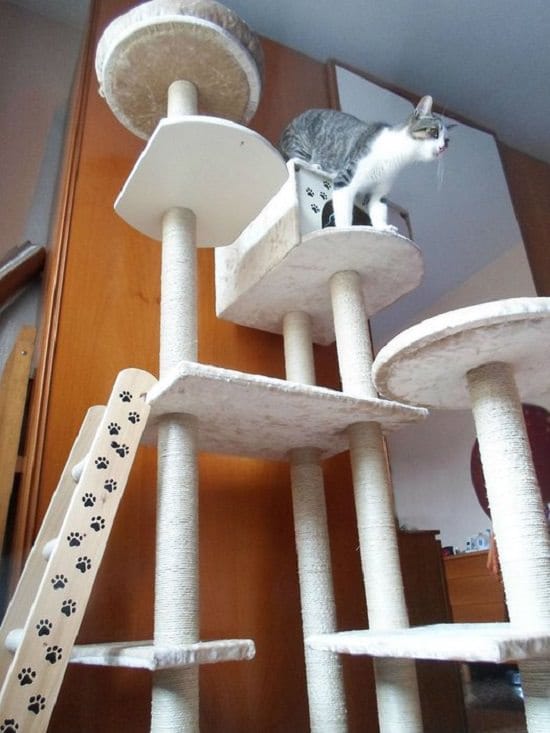 Buying tree house from the market can be heavy on your pockets. This DIY cat tree house is not only eye-catchy but inexpensive as well.
10. Vintage Bus Cat House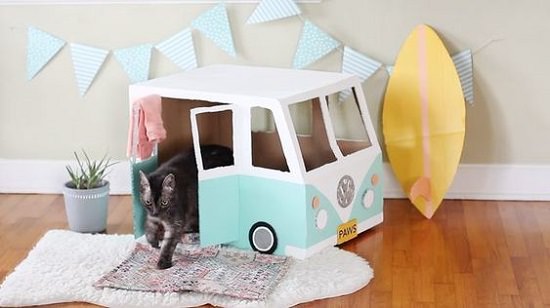 Beautify your room with this Vintage bus cat house. Petlife came up with the idea!
11. DIY Vintage Suitcase Cat House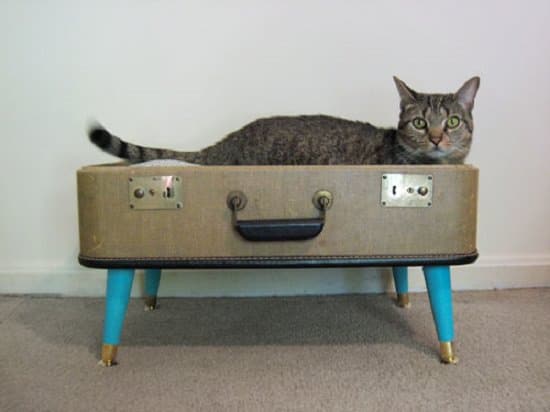 From all the other DIY cat house ideas, this DIY is different. It can be an excellent home decor item as well.
12. DIY Cat Tent House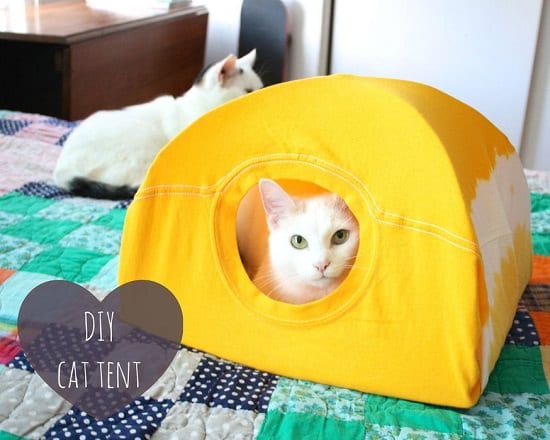 If you love camping, you must have this DIY cat tent house. With the directions here you'll be able to make it like a pro!
13. DIY Cat Teepee House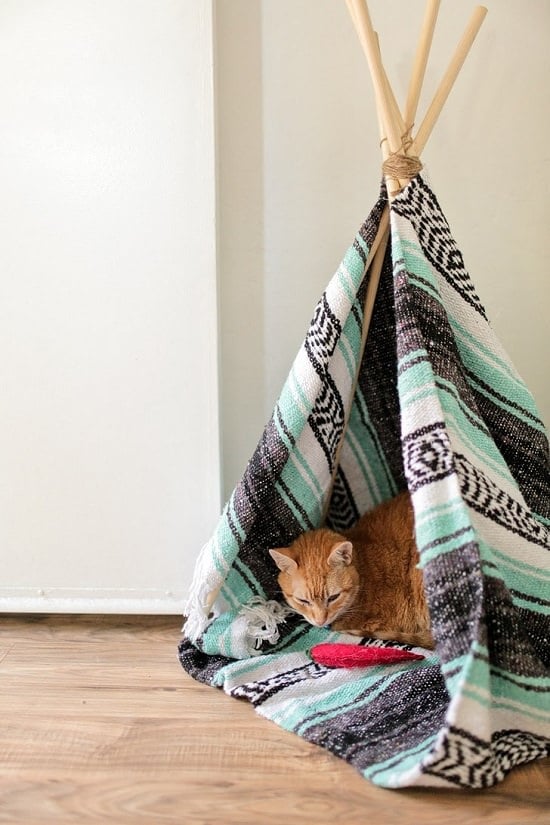 Isn't this cat teepee house adorable? This cozy a very little space can be made without much fuss. Follow the instructions here!
14. Frugal Homemade Winter House for Stray Cats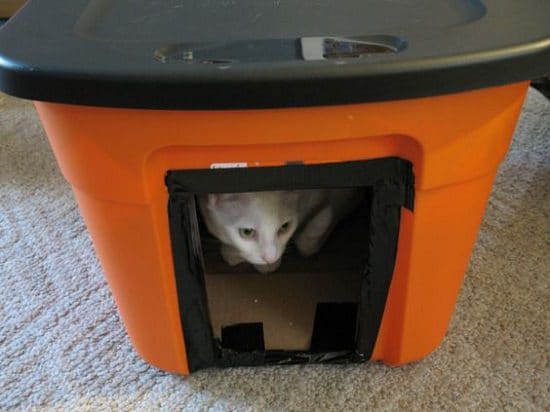 Feral and stray cats can survive harsh winters with ease with your help. Learn how to make a shelter for them on Pet Helpful.
15. DIY iMac Cat House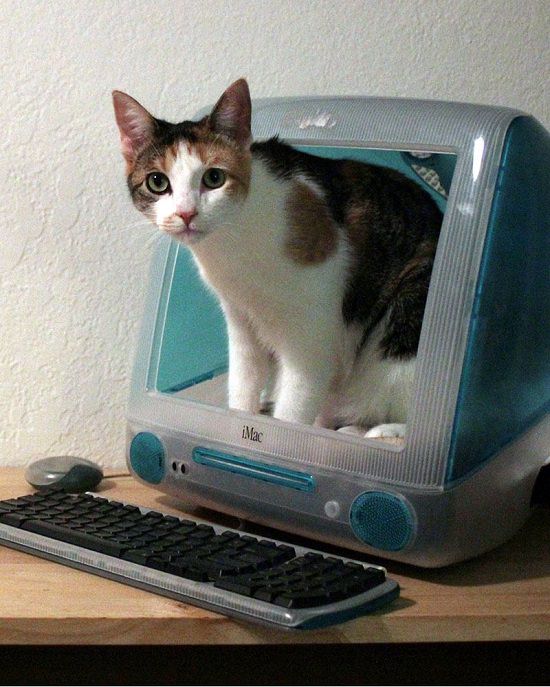 Old iMacs have gone out of trend with the changing times. If you find one, turn it into DIY iMac cat house.