These DIY Essential Oil Carrying Case Ideas are perfect when you want to keep those bottles with you while you travel.
1. Essential Oil Travel Case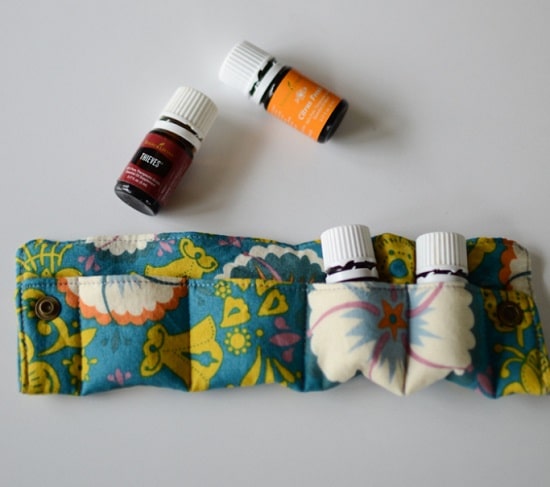 If you love essential oils and never miss to carry them, it's worthful to create this travel case. The how-to is here!
2. DIY Essential Oil Case for Only $1 6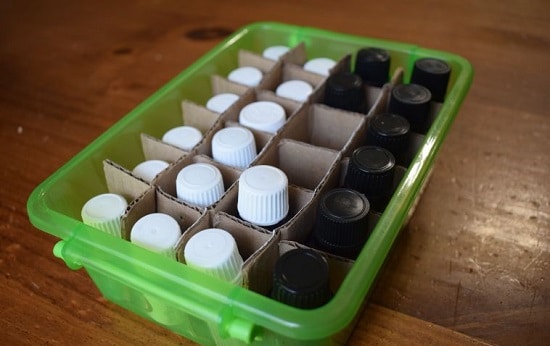 You can arrange and organize your collection of essential oils in just $1. How? Find out here.
3. Essential Oil Zipper Pouch Case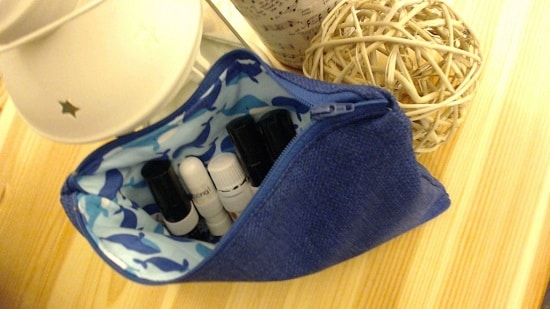 If you know sewing, create this essential oil zipper pouch to keep your essential oils with yourself. The tutorial is here!
Also Read: Homemade Deodorant Using Essential Oils
4. DIY Essential Oils Carrying Case with Elastic Band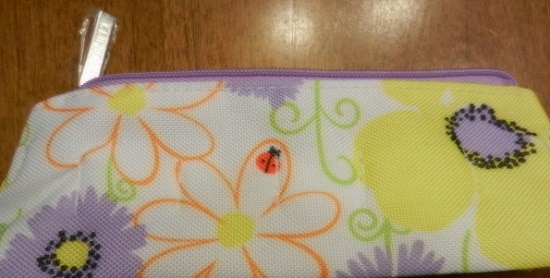 This project too asks for a little bit of sewing. The how-to is here.
5. Essential Oil Fabric Zipper Case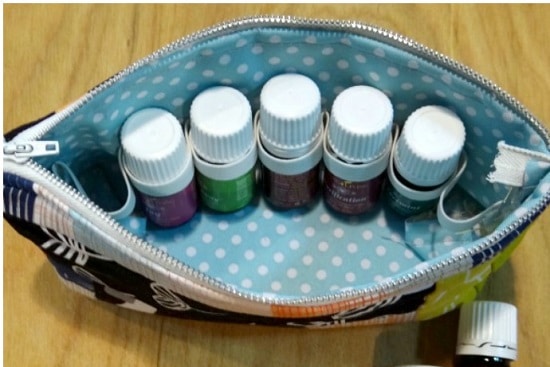 Make a zipper bag from scratch with elastic essential oil bottle holders inside. Here's the DIY.
6. DIY Canvas Essential Oil Case
This handy canvas essential oil carrying case won't be spoiled from oil spots. Learn how to make it in this tutorial video.
7. Essential Oil Wallet Case Holder
Make this cute essential oil wallet case holder, if you can't go anywhere without them. You can also make pockets for other things.
8. DIY Essential Oil Roller Ball Case
Watch this video tutorial to learn how to make this DIY essential oil roller ball bag with elastic loops to keep them in place.
9. Essential Oil Roller Ball Wallet Case for 4 & 8 Bottles
You can keep 4 & 8 bottles of essential oil in a case like this. Roll it and safely close it, kind of perfect.
10. Sew Grown Essential Oil Carrying Case
Some steps that sewing to make compartments and the case and this project is complete.
11. Beautiful Essential Oils Cases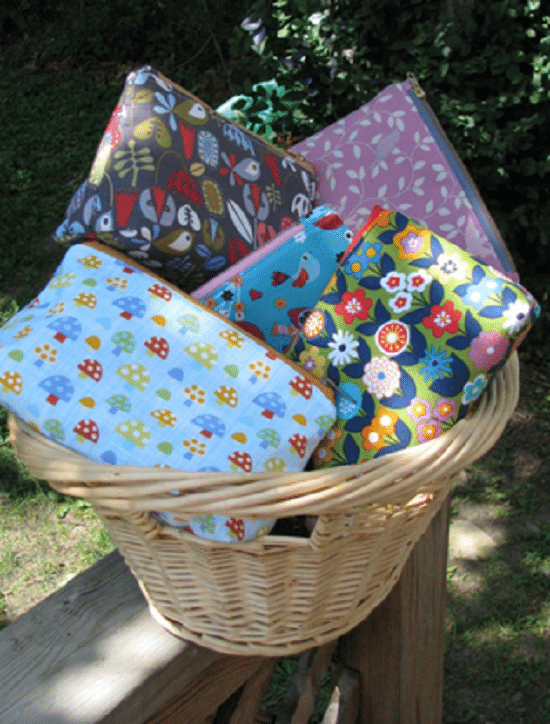 You could use this DIY bag to keep essential oils or something else like art supplies, bottles of acrylic paints, etc. The tutorial is here.
12. Essential Oil Rolling Case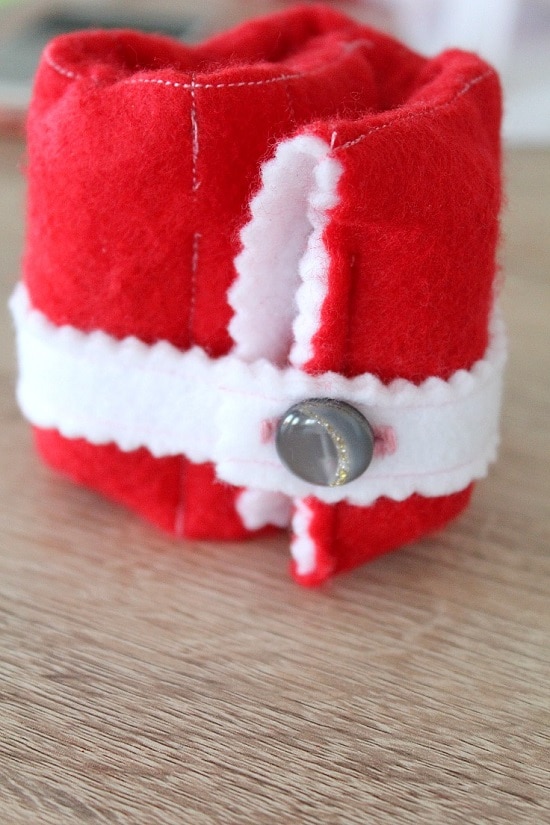 Make this essential oil pouch using soft felt cloth of any bright color you love. Find the directions here.
13. Crochet Essential Oil Case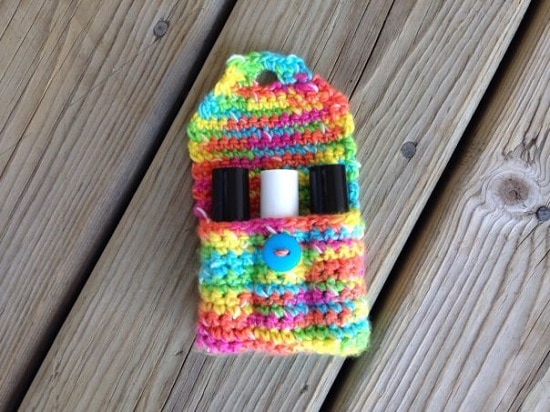 Check out the free pattern of this beautiful crochet essential oil case here. It's awesome!