Learn to make these cute DIY cat ears headbands with basic supplies and easy steps! We've collected the best ideas from across the web!
1. Halloween Cat Ears
Featuring a beautiful pink-and-dark color palette, this DIY cat ears headband take two minutes to make and solve the mind-boggling dilemma of what to wear to look gorgeous for Halloween. Check out this guide for the complete DIY.
2. DIY Felt Cat Ears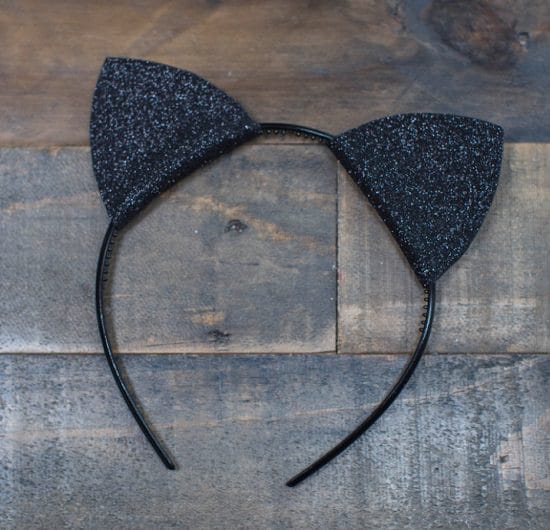 An old Halloween staple, these felt ears are super easy to make and a cute accessory to complement your Catwoman costume this Halloween. Follow the DIY here.
3. Furry Cat Ears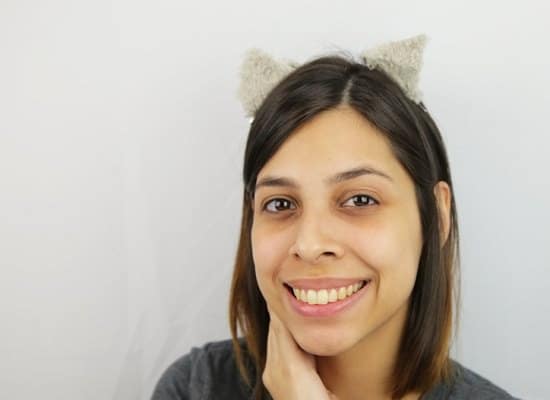 Get the complete know-how of making cat ears with this lucid DIY. Whether you want to whip up basic felt ones or more realistic furry ones, this DIY has all the details.
4. Rhinestone Cat Ears
Create a captivating twist on regular cat ears with a dazzling array of rhinestones for a stunning hair accessory that is sure to add a new level of excitement to your costume. Here's the DIY.
5. Blinged Out Cat Ears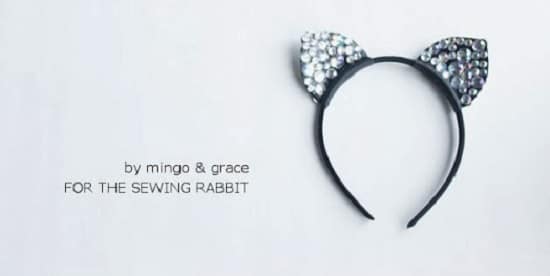 These blinged-out cat ears are the perfect accessory to add sparkle to your outfit. Get the instructions in the DIY.
6. DIY Cat Ears (with your own hair)
If you're blessed with deft hands and voluminous hair, put them both together to create an utterly cute hairdo that is sure to get the compliments rolling. Find the DIY in this video.
7. DIY Lace Cat Ears
Black lace headbands add gothic flair to your hair; you can break the monotony with faux lily flowers or accentuate with pearls for a gorgeous accessory that turns heads in your direction. Here's the DIY.
8. Pearl Cat Ears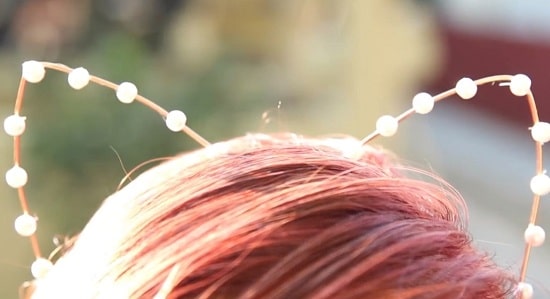 Pearl kitty ears are a subtle way to add elegance to your little girl's party dress, and perfect for embodying that purring kitty look for Halloween. Check out the complete DIY here.
9. Black Pipe Cleaner Cat Ears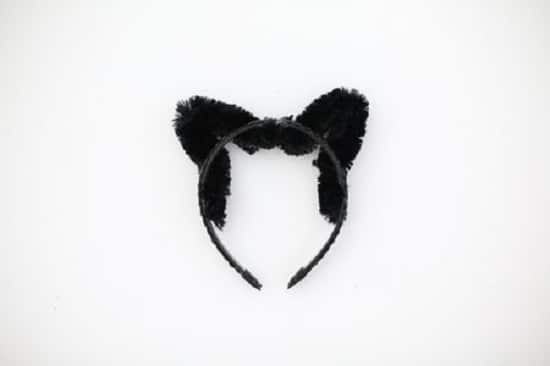 This simple, foolproof DIY cat ears headband takes under 10 minutes and gives you charming cat ears that can be worn to spice up everyday outfits or when going downtown.
10. DIY Beaded Cat Ears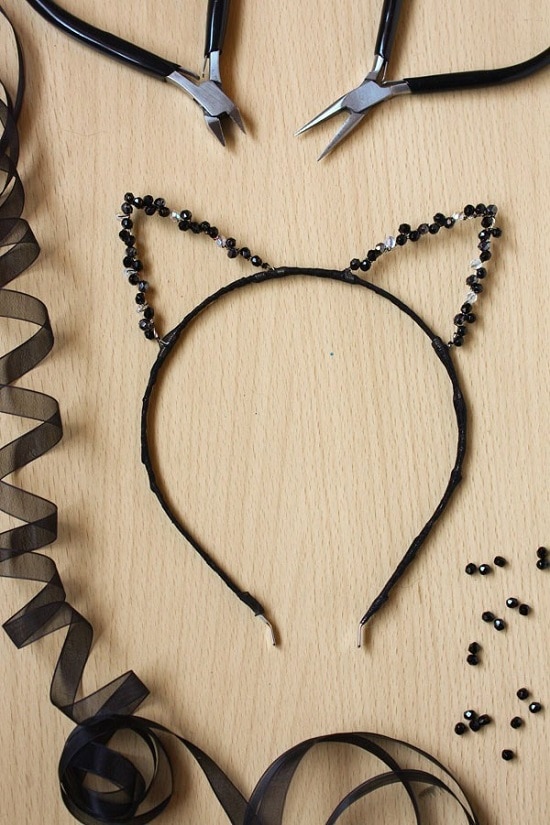 When you want a more elegant and dramatic upgrade of your furry, felt ears, consider turning to beads and black ribbon. This DIY will give you the instructions.
11. DIY Leather Cat Ears
A bolder spin on those faux furry ones available for Halloween, these leather cat ears are a nice, low-maintenance add-on to your costume. Get the DIY here.
12. DIY Glitter Carboard Cat Ears
Whether you want to profess your love for cats or stylize your boring Halloween costume in a jiffy, these glittery, low-cost cardboard ears are the way to go. Follow the DIY here.
13. DIY Gems Cat Ears
Supported by lightweight paper, instead of wire, these glittery cat ears are perfect for masquerading around in an animal-themed party. Here's the DIY.
14. Plastic Metal Cat Ears
Built from foam, these fun-filled pom pom cat ears are super easy to make and add a touch of drama to your regular party costume. Here's the DIY.
15. DIY Black Cat Ears
If furry faux ears are not quite your thing, consider this DIY. Watch the video above for the tutorial.
16. DIY Lace Kitty Ears
The best thing about these black lace kitty headbands is that they are easy to customize, so you can make different ones in a snap for each of your Halloween party guests. Follow the DIY here.
17. LED Kitty Cat Ears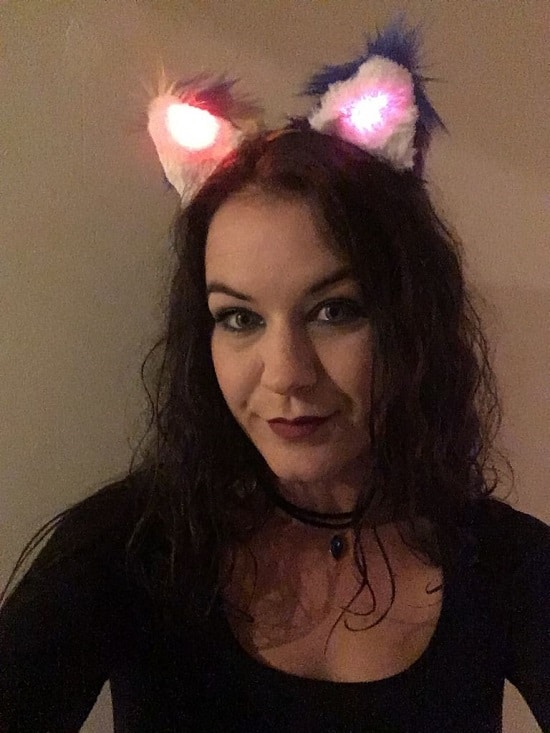 Amp up the spook factor further with this easy instructable that requires no more than LED lights and some basic sewing skills handy.
18. Geodesic Cat Ears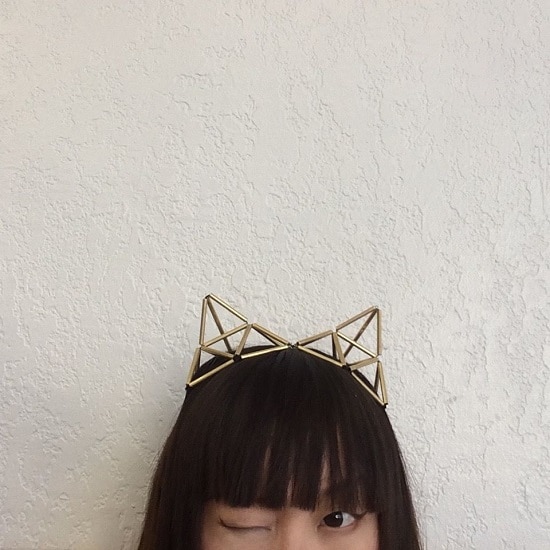 Made from bead wires and copper tubing, this geodesic-inspired cat ear is sure to get the compliments rolling and make you the head-turner of the party. Find the DIY here.
19. DIY American Girl Doll Cat Ears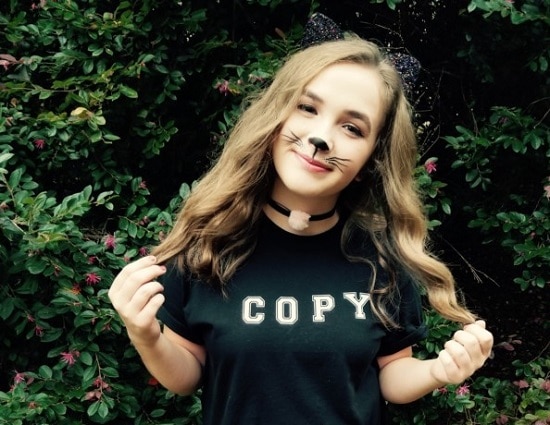 A perfect hair accessory for your little girl, this easy DIY is a cute twist on the classic black cat theme.
20. Two Colour Cat Ears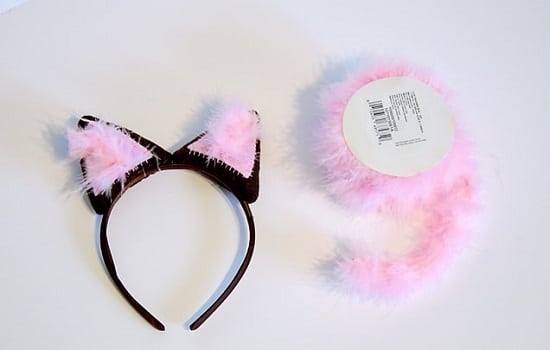 Stuffed with felt fabric, this pretty little headband is a nice gift for the cat-lover in your family. Follow the DIY to make one yourself.
21. Knit Cat Ears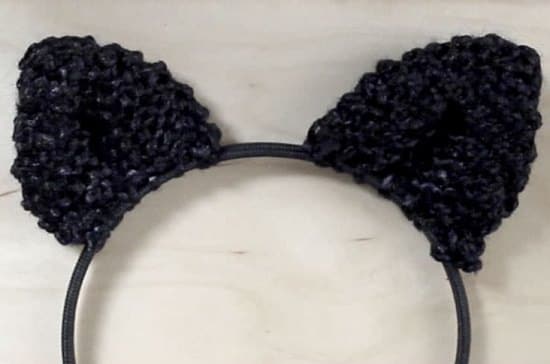 Inspired from Ariana Grande's style, this knitted DIY cat ears headband is a fun accessory to wear on a girls' night out or to just compliment a kitty costume. Find the DIY here.
22. Pinking Shears Leather Cat Ears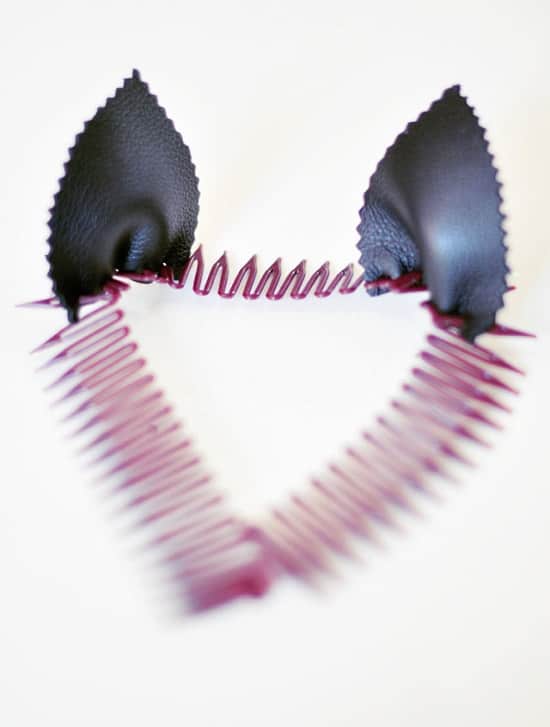 With the hidden functionality of a comb, this leather headband gives you that bouncy punk hairstyle looks with minimal effort. Here's the.
23. Pink Paper Cat Ears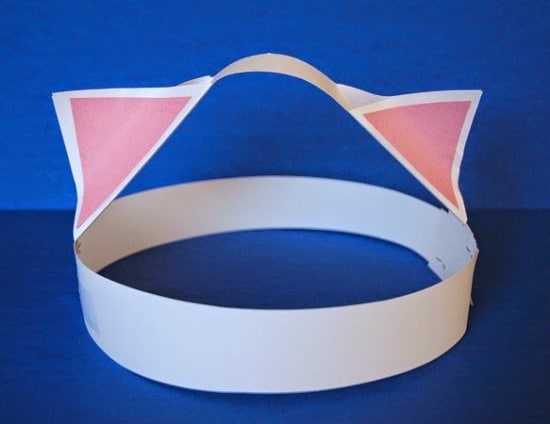 This cute variation of paper hats features cat ears for an extra kick, making it the perfect kind of dress prop for preschool girls. Follow the DIY here.
24. Colorful Cat Ears
Why spend a ton of money on faux cat ears when you know you're going to toss them to a forgotten corner of your drawer after the party! Consider modeling these plasticine ears instead. Here's the DIY.
25. Studded Cat Ears
Are you looking for fun ways to spice up your party costume with colorful hair accessories? This DIY video walks you through four different ideas of whipping up sparkly, studded cat ears.
26. DIY Flowers Cat Ears
Combining floral embellishments and a much-loved feline theme, this headband, with its timeless design that is likely to stay a staple part of your wardrobe for years. Here's the DIY.
27. DIY Cat Ears (with paperclips)
These geeky cute cat ears are for the minimalist or rather lazy cat-lover that doesn't have too many things handy to whip up fancier options like felt or colorful fabric. Follow the DIY here.
28. Realistic Cat Ears
Brimming with character, these charming cat ears have a felt stuffing and a soft, cushy furry feel to it, making you the cutest guest at the party. Follow this DIY for the complete know-how.
29. Taylor Swift Cat Ears
Made from metallic wires in gold and silver, this subtle mimic of Taylor Swift cat ears are sure to help you stand out in a crowd and have your friends begging you for some of their own. Make them with these instructions.
30. DIY Gold Cat Ears
If you're opting for an all-black look for Halloween, amp up the bling quotient with these gorgeous gold-toned cat ears adorned with miniature roses for an extra thrill. Here's the DIY.
31. Ribbon Bow Cat Ears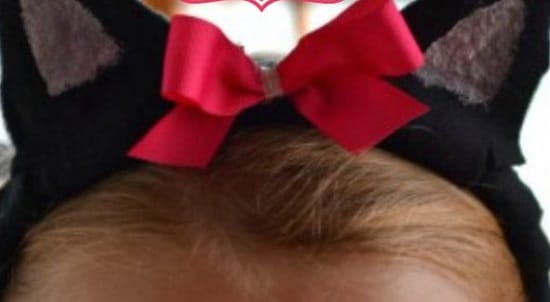 When you have a bunch of kids to prepare for Halloween and are looking for really quick costume ideas, consider pairing up their regular clothing with these cute cat ears for a costume that is dramatic yet comfortable to pull off. Here's the DIY.
32. Crystal Cat Ears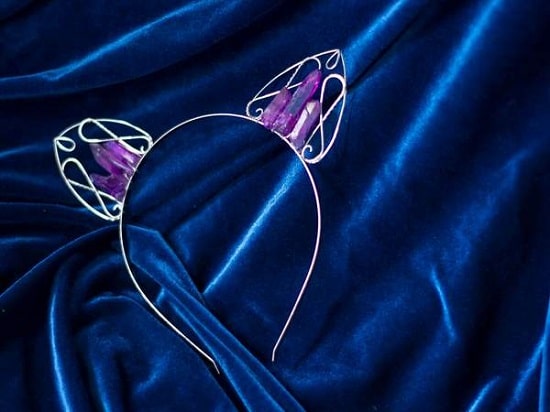 Cat-lovers with a liking for crystals are sure to fall in love with this cute headband craft. It features delicate silver wiring embedded with quartz crystals, creating a unique hair accessory that is easy to match with different costumes. Here's the DIY.
33. Fall Faux Flowers Cat Ears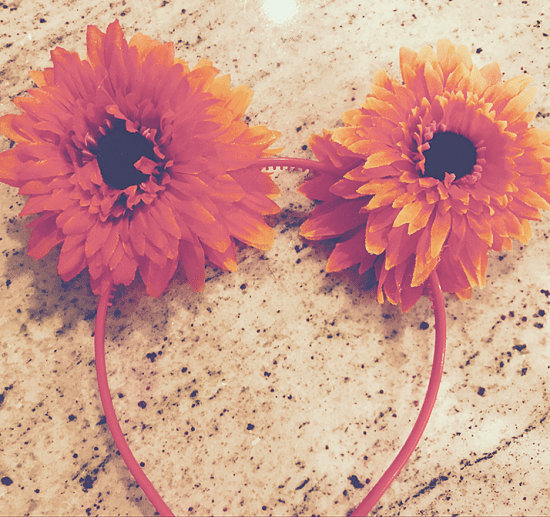 These flowery headbands are a nice way to infuse some seasonal vibes into your fall wedding. Get the DIY here.
34. Crochet Cat Ears
Furry yet steady headbands are hard to find, but this DIY manages to get that combination, thanks to the power of crochet.
35. Gold Beaded Cat Ears
Spice up your boring, run-of-the-mill Halloween costume with this dramatic gold-beaded headband that looks way costlier than they are. This DIY has the instructions.
36. Cat Ears For Cosplay
Since you can't wear the coat of your cat, this DIYer found an interesting way to embody your love for your furry felines with a 3-D cat ear headbands.
37. Ariana Grande Inspired Cat Ears
Whether you're dressing up for a fall party, or going to a musical concert, this fun, Ariana Grande-inspired headband with floral embellishments are sure to complement your outfit and make you the head-turner of the event. Follow the DIY for more details.
38. DIY Kandi Cat Ears
Flaunt all the colors you love with this beaded 3D headband that involves just some basic knowledge of stitching. Find more details in this DIY.
39. DIY Cat Ears Headband With Cardboard
This low-cost, ten-minute DIY involves a basic black headband for support, cardboard cutouts for the ears and rhinestones for a sparkly effect.
40. Duct Tape Cat Ears
If you don't know what you're going to be this year for Halloween, these two-minute duct tape cat ears will come to your rescue. Get the details in this video.
41. DIY Rainbow Cat Ears
A fresh respite from the more somber, gothic-style cat ears on this list, this rainbow-themed headband adds a nice colorful twist to a boring Halloween costume. Find complete instructions here.