Does Gram Flour Remove Facial Hair? This article has got the answer! Read on to learn more about this and some hair removal recipes!
Boasting a nutrient-rich profile, gram flour is a staple in the culinary and skincare worlds. Given its touted benefits, it's natural to question: Does Gram Flour Remove Facial Hair Permanently? Let's find out below!
Read the Best Natural Hair Removal Remedies here
---
What Is Gram Flour?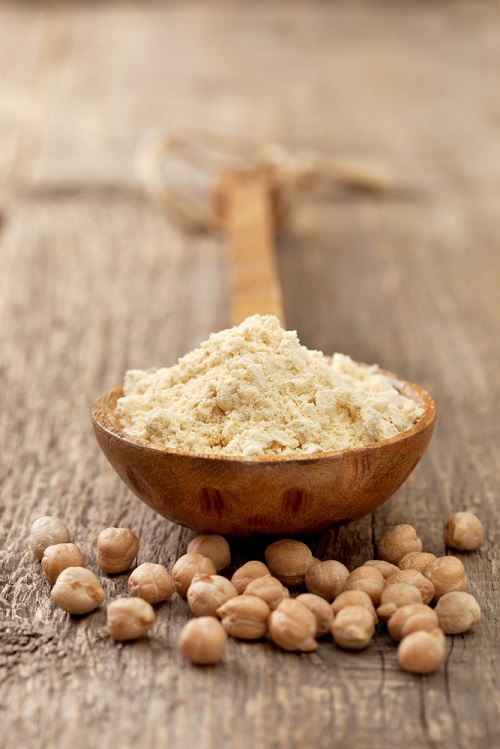 Gram flour, also known as chickpea or garbanzo bean flour, is obtained from raw, dried, or parched chickpeas. It's an important part of many dishes in the Indian subcontinent. Besides being a popular culinary staple, this flour has many benefits as well.
---
Does Gram Flour Remove Facial Hair?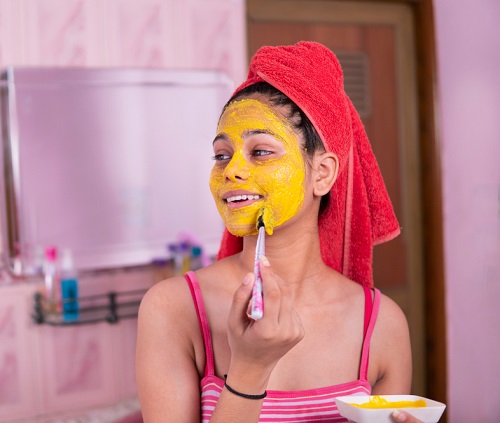 Gram or chickpea flour can remove facial hair because of its excellent exfoliating properties. It's also a vital ingredient in various home skincare remedies. If you don't know how to use gram flour for facial hair removal, don't worry, and read this article carefully.
---
Gram Flour Facial Hair Removal Recipes
Below are some cost-effective and chemical-free recipes to remove unwanted facial hair.
1. DIY Facial Hair Removal Mask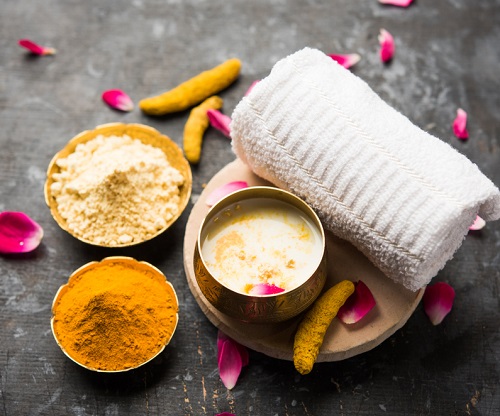 Enriched with the goodness of turmeric, gram flour, and rose water, this mask not only eliminates facial hair but also has therapeutic benefits.
Supplies
1 Tablespoon of Gram Flour
1/4 Teaspoon of Turmeric Powder
1-2 Teaspoons of Rose Water
1 Teaspoon of Lemon Juice
Bowl
A Spoon
Directions
Add gram flour, turmeric powder, rose water, and lemon juice into a bowl. Mix them well to get a lump-free paste.
Now, apply a thin layer of this paste all over the face using your fingertips.
Keep the face pack for an hour or until it's completely dry.
Once it's dried, scrub the mask off using your hands in an upward and downward motion.
Finally, clean the face with a mild cleanser, followed by a moisturizer.
2. DIY Gram Flour & Fenugreek Mask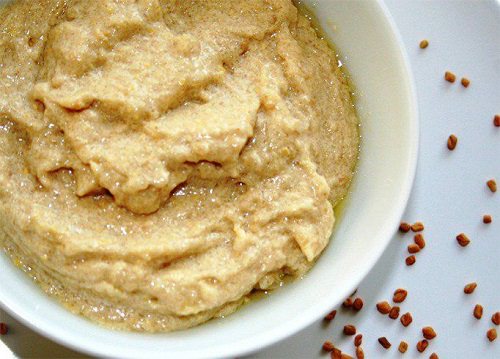 Loaded with the therapeutic properties of fenugreek and gram flour, this face mask is an excellent way to get rid of facial hair.
Supplies
2-3 Tablespoons of Gram Flour
1-2 Tablespoons of Fenugreek Powder
Water
Medium-sized Bowl
A Spoon
Directions
Combine gram flour and fenugreek powder with a sufficient amount of water in a medium-sized bowl to make a lump-free paste.
Next, spread the prepared mixture all over your face evenly.
Leave the mask for 25-30 minutes or until completely dry.
After that, rub your face in a circular motion to remove the mask.
In the end, wash your face with water, followed by a lotion or moisturizer.
---
Precautions to Consider
Skin Allergies: Before applying the mask to your face, do a patch test on a small portion of your skin. Some people might be allergic to ingredients like gram flour, turmeric, rose water, lemon juice, or fenugreek. If you notice any redness, itching, or burning sensation, do not proceed with the recipes.
Avoid the Eye Area: The skin around the eyes is very sensitive. When applying these masks, avoid the eye area to prevent irritation.
Rubbing and Scrubbing: When you're scrubbing the mask off, be gentle to avoid irritating the skin. If the mask feels too rough to scrub off, moisten it a little with lukewarm water, then proceed.
Turmeric Stains: Turmeric has a strong yellow hue that can stain your skin and clothes.
Hair Removal: Note that these masks may help reduce the appearance of facial hair, but they will not remove hair permanently.
Learn Does Alum Powder Remove Hair here