Create a perfect home for your chirping companions by taking inspiration from these homemade Bird Cage Ideas. Your birds will thank you!
Transform your living space into a chic bird sanctuary with these amazing homemade Bird Cage Ideas. Let's get crafting!
Check out the best DIY Bird Toys here
---
Bird Cage Ideas
1. DIY Bird Cage Small Aviary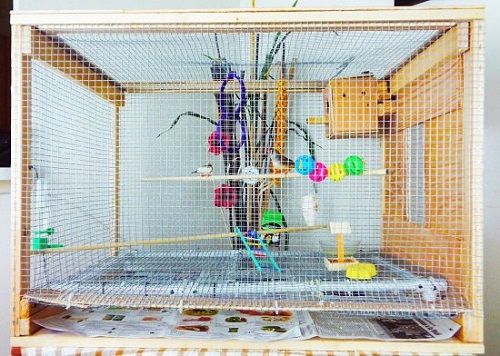 To recreate this large birdcage or small aviary, you only need plywood, chicken wire mesh, hinges, a fabric loop, and a door lock. Check out this instructable for the step-by-step instructions.
2. Simple Wooden Bird Cage Idea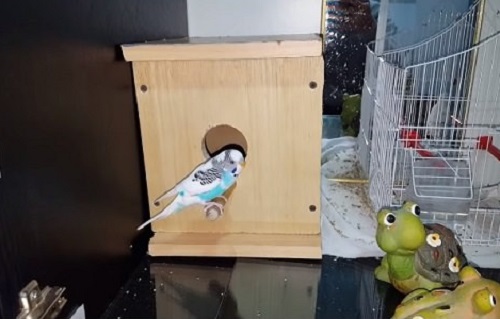 Created with wooden planks and screws, this cage provides a safe, comfortable home for your feathered friends. It's a cheap and beginner-friendly project. Watch this video for more info.
3. Easiest Large Bird Cage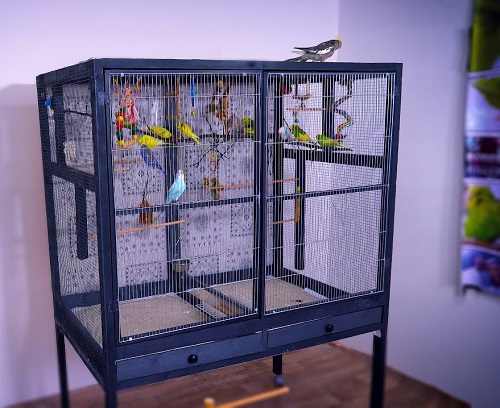 Show off your woodworking skills with this easy bird cage idea. Constructed from sturdy wooden sticks and MDF board, this birdcage is adorned with decorative wallpaper for a dash of aesthetic appeal. It's also equipped with wire mesh that ensures birds' safety and allows them to interact with their surroundings.
4. DIY Glass Bird Cage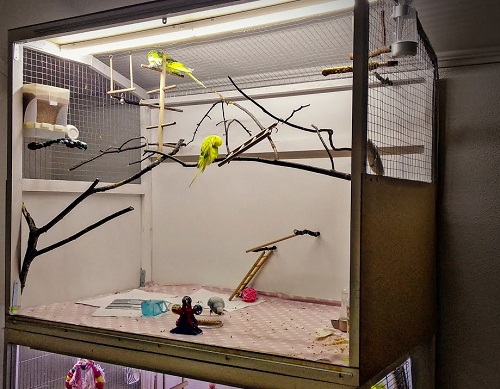 This glass bird cage is a unique and visually appealing sanctuary for your feathered companions. Gather a glass panel, wood, tablecloth vinyl, wooden branches, and hardware for this project. Get the instructions in this visual guide.
5. Big Bird Cage Idea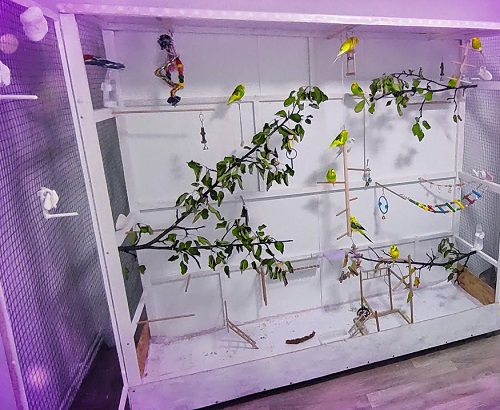 This project lets you create a spacious, secure habitat for your feathered friends to fly, play, and perch. Plus, this aviary can also enhance the look and feel of any living space. The DIY is here.
6. Homemade Bird Cage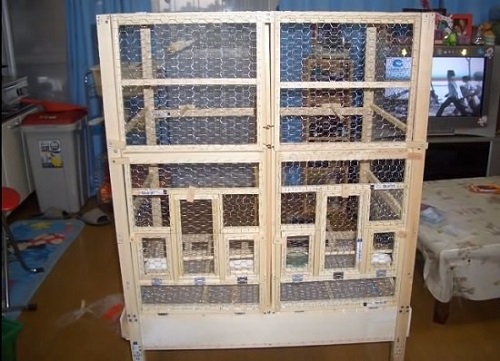 Instead of purchasing a commercial bird cage, make one at home using wood and this helpful visual guide. This DIY offers an opportunity to design a cozy space that meets your feathered friends' needs.
7. Easy and Minimal Bird Cage Idea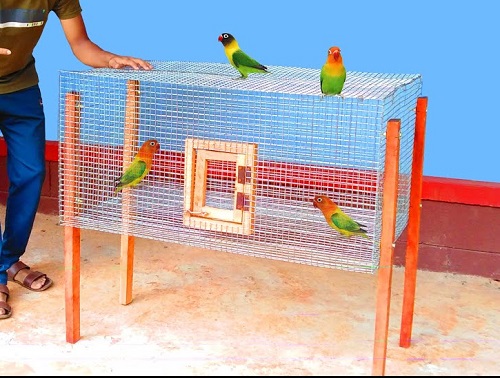 If you're looking for an easy and quick-to-assemble bird cage, this idea is just for you. It's made up of wood, an iron net, bolts, and a few tools. It's one of the best homemade bird cage ideas for parrots on this list.
8. DIY Bird Cage Using Recycled Materials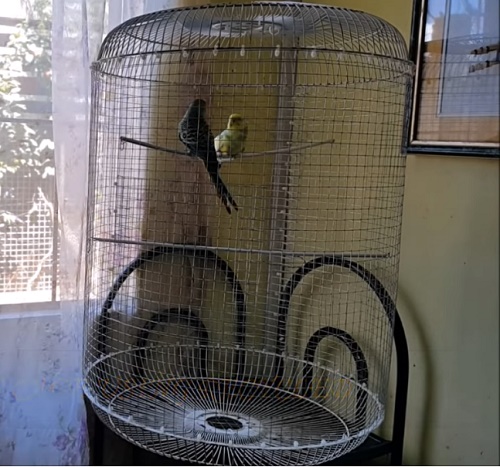 This bird cage is a unique and budget-friendly option for bird parents. By repurposing electric fan grills, cable, and chicken wire, you can create an inexpensive and unique home for birds.
9. DIY Metal Bird Cage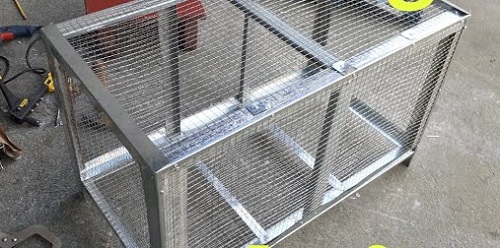 Create a sturdy metal bird cage using wire mesh and steel strips by taking inspiration from this idea. This project lets the bird owners showcase their craftsmanship while ensuring a safe home for their beloved pets.
10. Impressive Old Pallet Bird Cage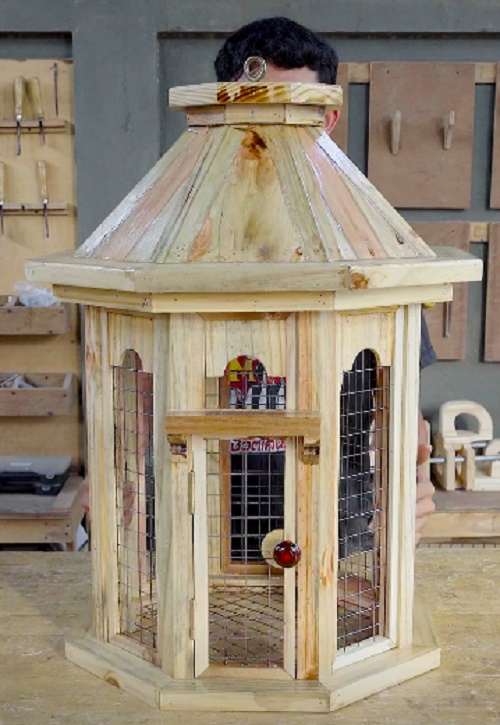 Transform an old pallet into an impressive bird cage with this simple DIY project. Give your feathered friends a stylish and unique home while adding a touch of rustic charm to your living space.
11. Scrap Wood Outdoor Bird Cage Idea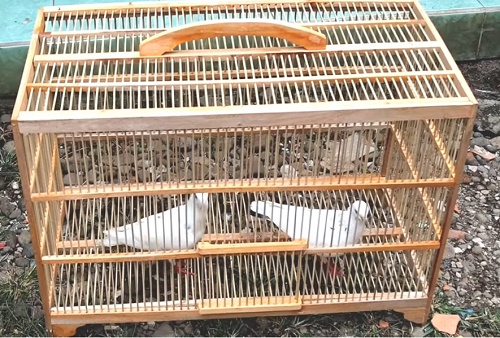 In this tutorial, the woodworker promotes sustainability by repurposing scrap wood into a stylish and eco-friendly bird cage. It's a sustainable and rewarding way to provide a safe and lovely home for your feathered friends.
12. PVC Pipe Love Birds Cage Idea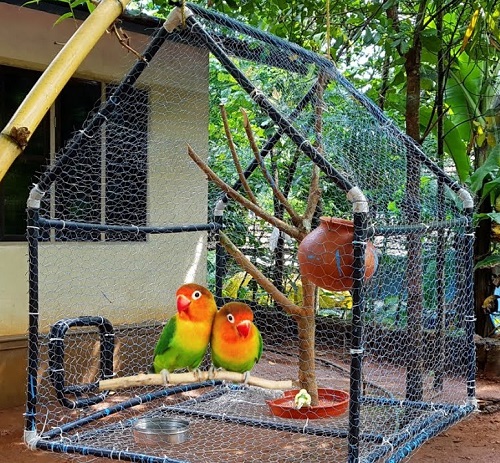 You only need PVC pipes, zip ties, connectors, and chicken wire mesh to mimic this amazing birdcage idea. It's cheap, easy, and quick to assemble without any significant DIYing skills.
13. Cool Bird Cage Idea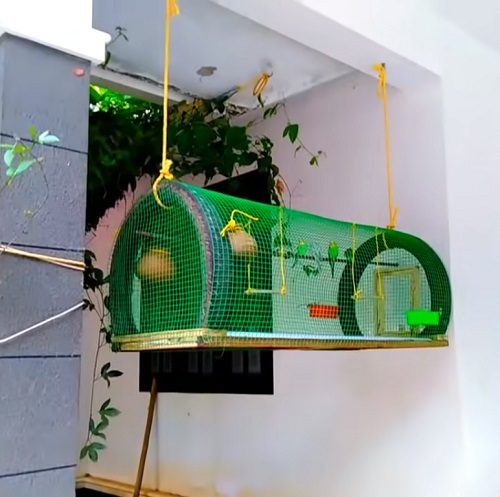 Follow this video tutorial to create this display-worthy birdcage out of a green mesh net, bike tires, and wood.
Here are the best Chicken Wire Sculpture Ideas