Transform simple mesh into extraordinary masterpieces for your living space with these creative Chicken Wire Sculpture Ideas!
Leave your friends and family in awe with these amazing Chicken Wire Sculpture Ideas! Explore the art of bending, twisting, and shaping mesh into stunning works of art below!
Find the best DIY Chicken Wire Ideas here
---
Chicken Wire Sculpture Ideas
1. Dragonfly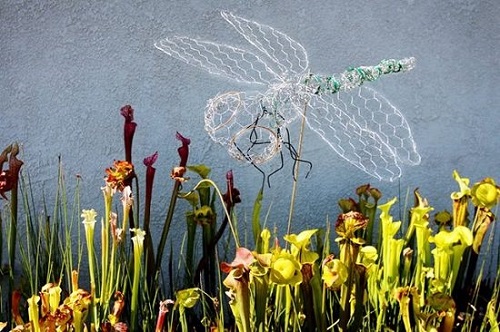 Craft a dragonfly sculpture with chicken wire mesh for a decorative garden accent. The instructions are here.
2. Chicken Wire Elephant Sculpture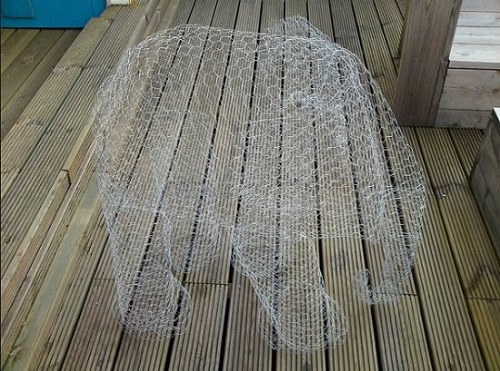 Add a whimsical touch to your outdoor space by creating this elephant sculpture from chicken wire. Hop to this article for more info.
3.  Chicken Wire Full-Size Lady Statue DIY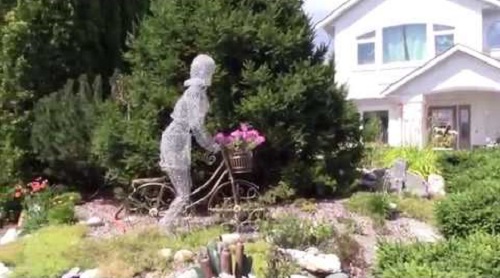 If you're looking for a spooky yet quirky front yard display, consider creating this full-size lady statue from chicken wire. Watch this visual tutorial for more info.
4.  DIY Chicken Wire Fox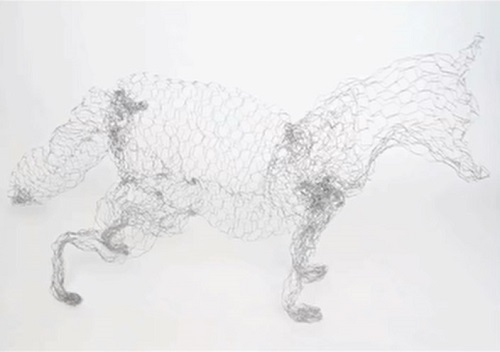 Sculpting a fox out of chicken wire is easier than you think. Make this three-dimensional shelf decor using this video.
5. DIY Chicken Wire Sculpture for Plants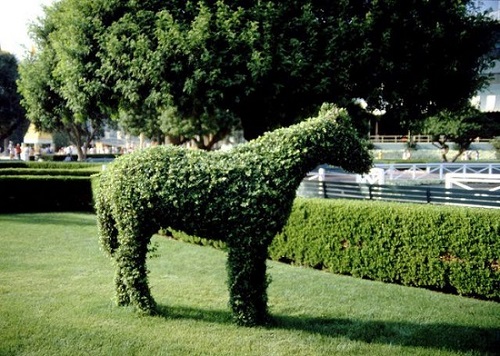 In this DIY, chicken wire mesh is used as the secret support structure for creating fanciful animal sculptures.
6. Halloween Garden Chicken Wire Ghost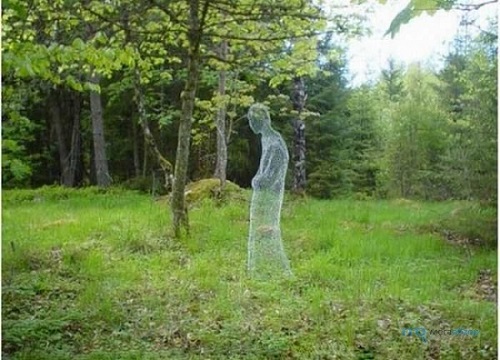 Make your outdoor Halloween decor more spooky with this wire mesh ghost. It's one of the best chicken wire sculpting ideas for beginners.
7. Chicken Wire Bull Sculpture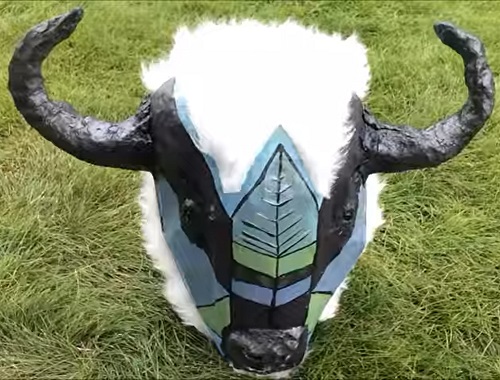 Watch the tutorial to sculpt this giant bison head from chicken wire and paper mache. It's ideal for living room and bedchamber decor.
8. Chicken Wired Bird Sculpture
Don't feel daunted by the intricate design of this display-worthy wire bird. It's easy to sculpt with chicken wire and simple tools. Here's the complete tutorial.
9. Chicken Wire Christmas Tree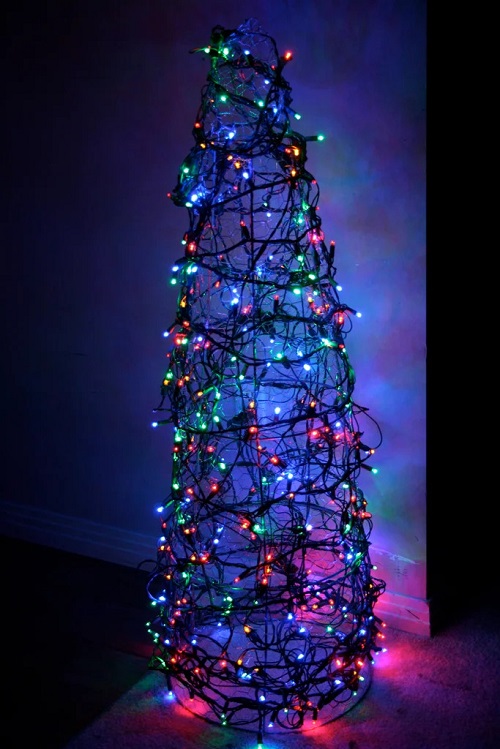 Got bored of the regular Christmas tree? Then make a peculiar one using this chicken wire idea. This simple project can be completed in a few hours.
10. Chicken Wire Flowers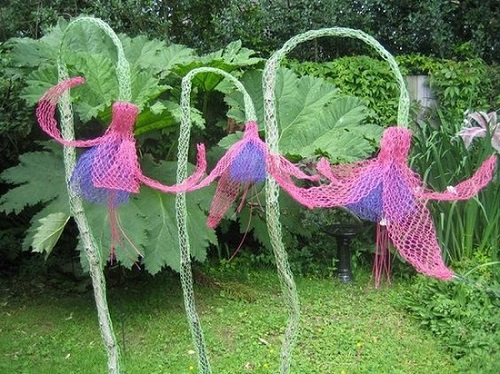 Put your creative hat on and sculpt these giant flowers with chicken wire mesh and imagination. Check out the details here.
11. DIY Glow-in-the-Dark Chicken Wire Ghosts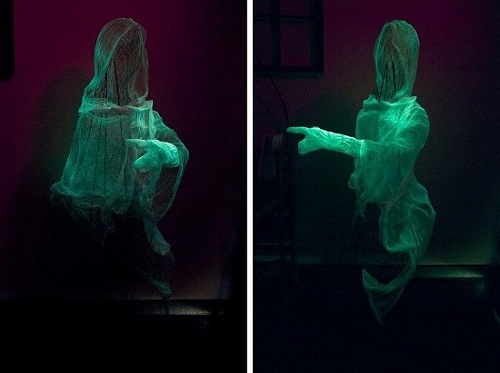 A perfect addition to the Halloween yard decoration, this eerie ghost lits all night thanks to the glow-in-the-dark paint. Get the supplies list and instructions here.
12. Chicken Wire Pumpkin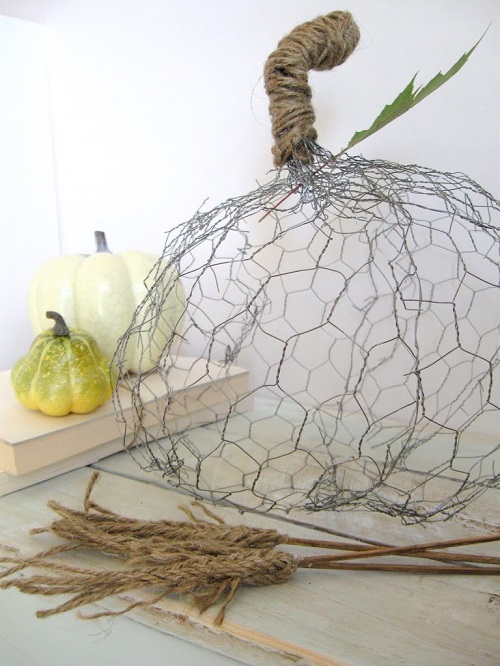 This fall pumpkin is created from chicken wire, twine, and lots of love. See the instructions here.
13. DIY Deer Head Made From Chicken Wire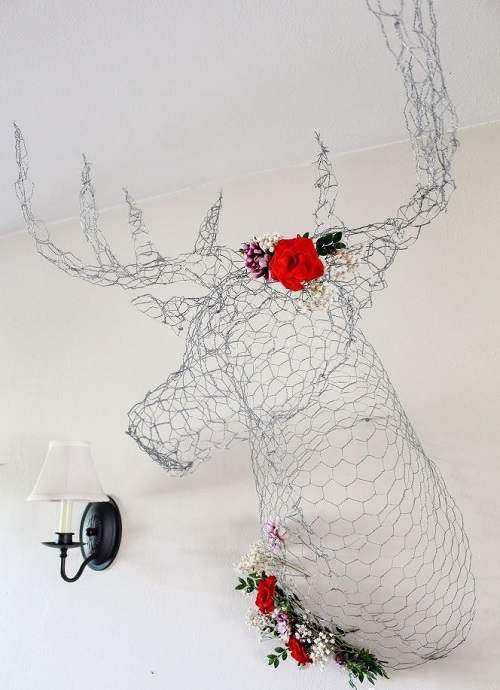 Follow this easy-to-understand tutorial to make a wall-mount deer head out of wire mesh. It's one of the best chicken wire sculpture ideas.
14. Chicken Wire Halloween Cloche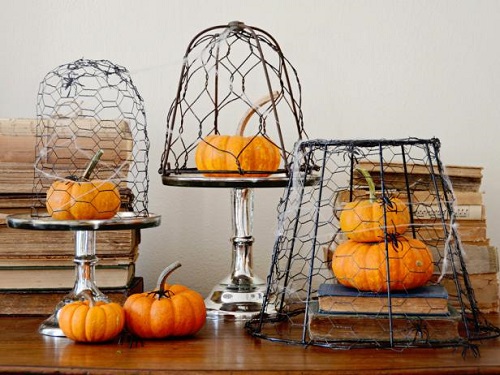 Adorned with creepy cobwebs and artificial spiders, this cloche is made from chicken wire and a metal lamp frame. The DIY is here.
15. Halloween Human Size Chicken Wire Yard Ghosts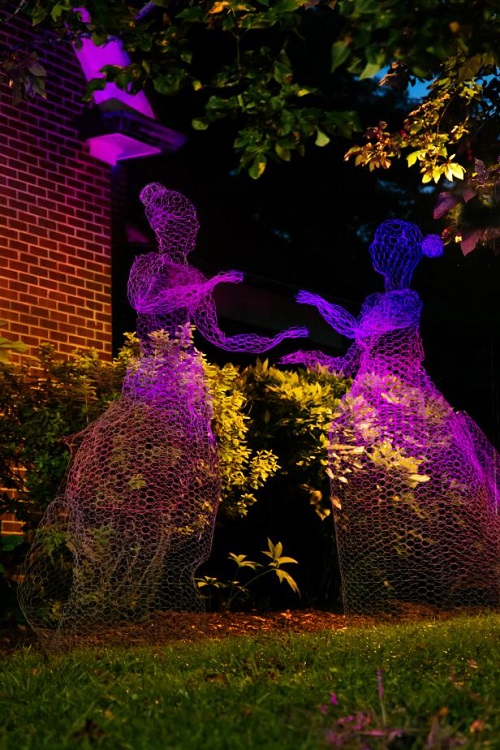 Made from gauze and wire, these lifelike ghosts are the perfect front door decoration for Halloween. Or, you can hang them from the tree. Find the instructions here.
16. Wire and Moss Toadstool Living Sculpture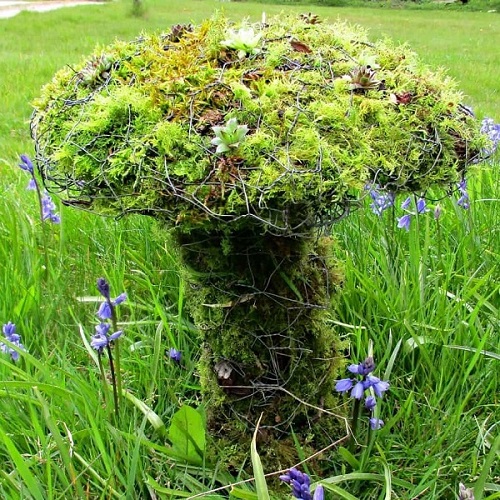 If you have a green thumb, then add a magical touch to your garden with this easy wire sculpture idea. This toadstool is made from chicken wire, moss, and succulents.
17. Mini Wire Hosta Turtle Topiary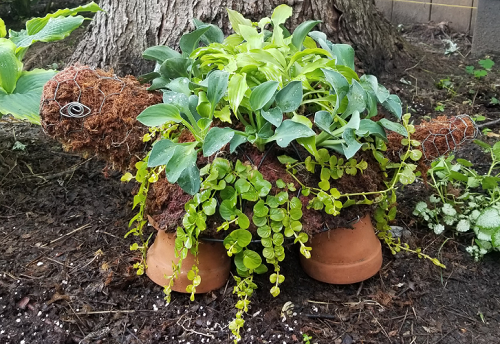 This mini wire hosta turtle topiary is one of the best chicken wire sculpture ideas. Make one for your garden using this tutorial.
18. Giant Allium Chicken Wire Flowers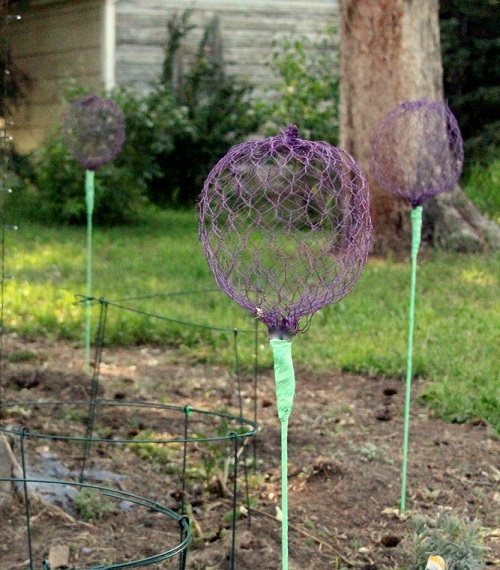 To imitate these giant purple allium flowers, gather duct tape, metal rods, bamboo stakes, chicken wire, spray paint, and a round hard thing.
Check out the DIY dragonfly with fan blades here