Bird toys are expensive, and even if you buy, they chew and destroy them to bits. In that case, making these cheap homemade DIY Bird Toys will be the best idea!
1. DIY Cardboard Bird Toys
If you're looking for toys that won't break down easily and yet manage to capture the interest of your bird pet, consider cardboard and bead danglers. We suggest dipping the cardboard cutouts in colored food dye if your bird looks unimpressed. Get all the steps here.
2. Bird Foraging Toys
Your birds will never be happier than they will with foraging toys. More than anything, they are a great way to help them exercise their jaw muscles. Make them yourself using everyday items with the help of this guide.
3. DIY Parrot Toys
Have parrots? Make these colorful DIY parrot toys for them with the help of this tutorial video.
4. Safe Bird Toys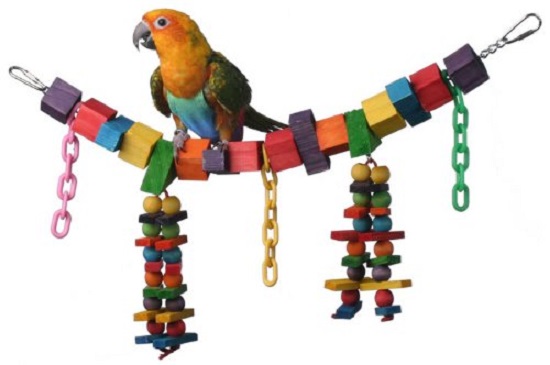 Whether you buy your bird toys from the pet store or end up making them yourself, it always helps to take a look at the safety concerns. This lucid guide enlists tips to select nontoxic materials when selecting or making DIY bird toys.
Also Read: 28 DIY Dog Toys Ideas
5. Budgie Toys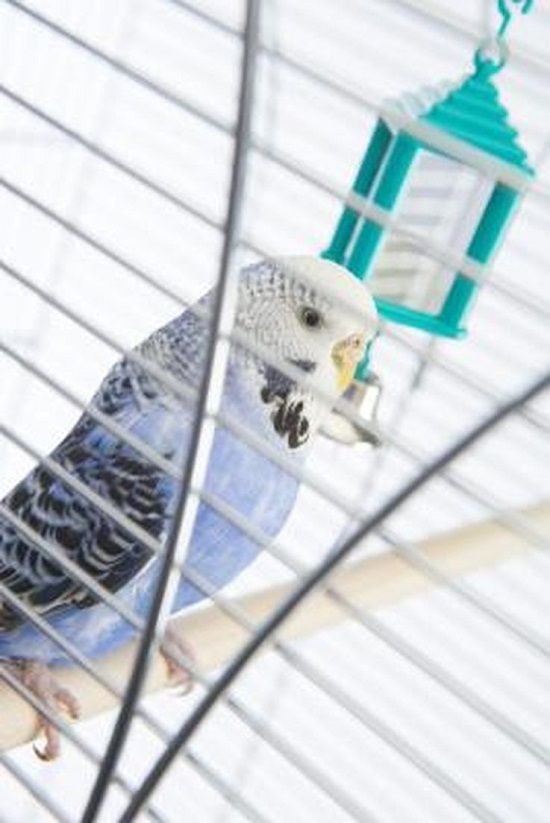 Whether your bird is an out-and-out social groomer or just likes to sit and make noise, this guide will walk you through some fascinating bird toy ideas that can be made using items lying around the home itself, like newspaper, ribbon, beads, and rope.
6. Homemade Bird Toys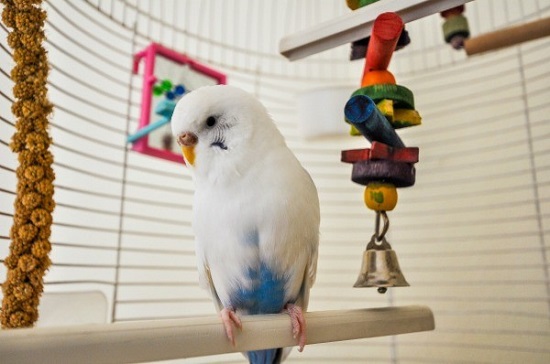 A newspaper mache filled up with seeds seems like a delightful treat for birds who love to shred toys into pieces. Head over to this DIY for more such economic, one-minute toys.
7. Easy Bird Toys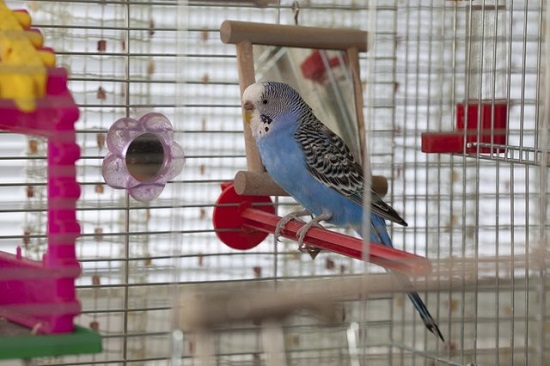 From stacks to straw to sock streamers, this DIY gives you a comprehensive list of easy, nontoxic toys that can be made within an hour straight and rotated to provide different levels of mental stimulation for your feathered friends.
Also Read: 43 Homemade Cat Treat Recipes
8. Toilet Paper Roll Bird Toy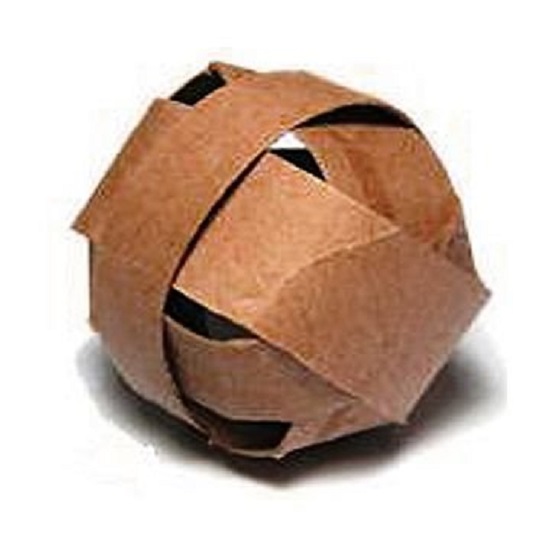 Why spend tons of money on expensive toys when you know your pesky little bird is anyway going to tear it into pieces. Consider using recyclable items instead, as this DIYer did.
9. Popstick Bird Toys
No DIY list is ever complete without including a little popsicle stick hack. Find the instructions here to use them as a bird toy.
10. Beaded Bird Toys
If rope and straw bird toys are too plain, consider this fancier DIY that also gives you a nice way to reuse your old bead necklaces.
11. Cheap Bird Toys
This DIY uses twine rope to tie multiple bells that make a pleasant sound when rattled, it can amuse your birds.
12. Fast Homemade Budgie Toy
This guide shows you how to make whimsical knots to tie a bunch of straws together that your roguish birds will love to peck at.
13. Alphabet Block Bird Toys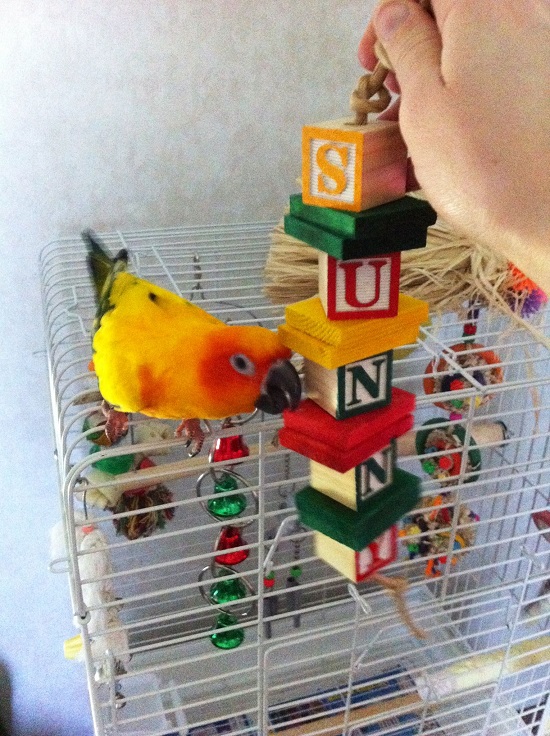 If you're looking to make a whole bunch of toys but don't know where to start, this guide will help you.
14. DIY Hanging PVC Parrot Playgym Toys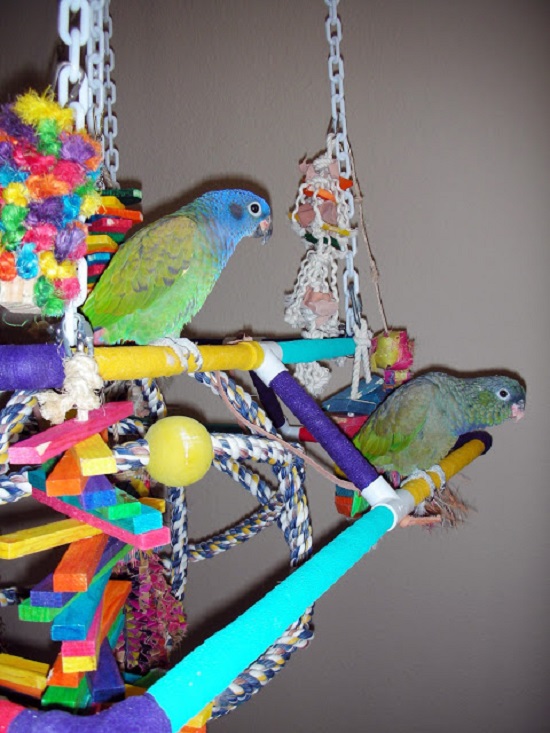 This PVC gym for enthusiastic birds that love to hang out and explore new arenas is a fine example of upcycled innovation as it uses recyclable items easily found at the home. Take a look at the DIY here.
15. How to Make Bird Toys
If your parrot tends to get bored easily, foraging items can help. Make them from everyday items like packing peanuts, plastic bottles and straws. Here's a detailed tutorial.
16. Make Your Own Bird Toy
This DIY shows you how to create a toy that sports a burst of colors and textures in an attractive design that your bird will love to lug around.
17. Tying Knots Bird Toy
This colorful assortment of child-safe platforms and tapes make creates a nice dangler that adds character to the cage and provides lots of entertainment to curious birds. Find the instructions in this video.
18. Homemade Foraging Toys For Birds
If your cheeky little bird tends to mercilessly tear upon expensive foraging toys, consider making them yourself with the help of this video.
19. Bird Toys Quick and Easy Swing
If you have a parrot to pamper or any wild bird for that matter, consider making a homemade swing with leather lace and a 7-inch bagel. Find the rest of the instructions in this video.
20. Bird Toys Large Forage Box
Wrap your bird's favorite toy or treat within 3×3 boxes and hang the arrangement in its cage for endless fun. Of course, like human toddlers, they too will prefer the packaging to what's inside. Here's the complete DIY.
21. Seed Starter Cup Bird Toy
This low-cost DIY shows you how to create a toy for big birds using seed starting cups.
22. Parrot Toy Idea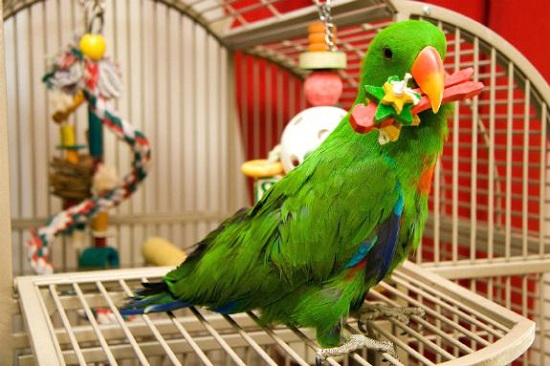 From apple tree twigs to clothespins, this DIY discusses a whole repertoire of economic, five-minute parrot toys that offer the same amount of fun as their pricey store versions.
23. Budgie Toys
Rattles, soft toys and wooden emoticons found in charity shop toys can serve as economic starting materials for making cute danglers that are perfect for hanging in your bird's cage. Watch the video for more ideas.
24. An Intriguing Ball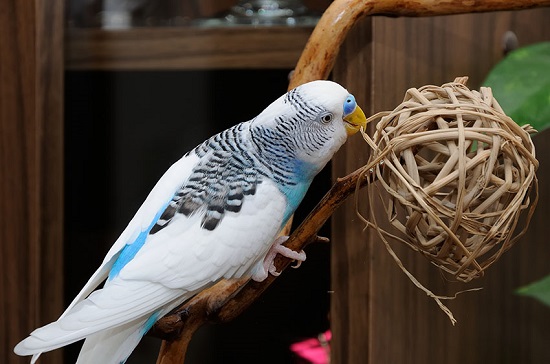 Twist some twigs or dried grass together to make an intriguing ball that your little birdie will have fun unraveling it for hours. Make the toy even more exciting by spraying it with a millet spray. Get the complete details here.