Upgrade your kitchen's style and functionality with these brilliant Stove Cover Ideas! Find the perfect cover that suits your style below!
Are you tired of dealing with spills, scratches, and unsightly marks on your stove? Discover a range of creative and stylish Stove Cover Ideas that not only add a decorative touch but also offer practical benefits.
Here are creative DIY Patio Kitchen Ideas
---
Stove Cover Ideas
1. DIY Stove Top Cover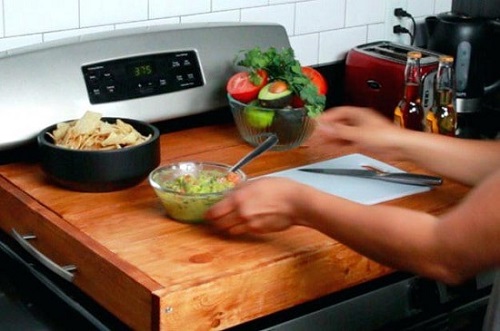 If you have a small kitchen, you know how precious counter space is. This project provides additional counter space while concealing your stove. Hop to this tutorial for more info.
2. Beginner-Friendly DIY Stove Cover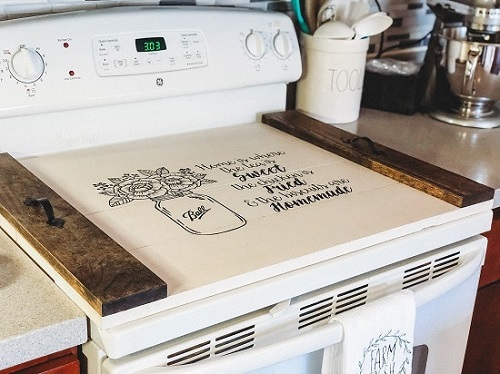 Start your home decor journey with this beginner-friendly stove cover. It's an affordable project that adds a personalized touch to your kitchen. With just a few basic tools and materials, you can create a functional and aesthetically pleasing cover that keeps your stove dust-free.
3. DIY Wooden Stove Top Cover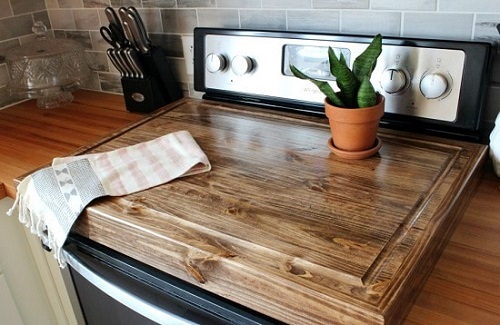 This cover provides additional prep space and can be customized to match your kitchen decor. It's a stylish way to hide your stove when not in use. Read this article to learn about the list of supplies and directions.
4. Cheap Wood Stove Cover DIY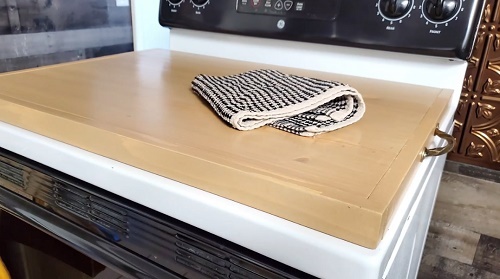 Made from wood, handles, and some tools, this cover is ideal for both raised burner gas stoves and flat-top electric ones. It's a budget-friendly addition that also boosts the aesthetic appeal. Watch this video for the details.
5. DIY Farmhouse Style Stove Top Cover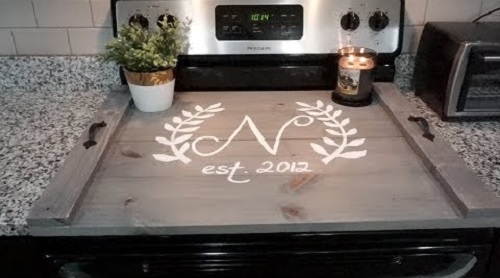 Make this stylish stove top cover and fill your cooking space with farmhouse vibes. Its eye-catching design and attention to detail make it a standout feature that goes well with every kitchen decor.
6. DIY Rustic Stove Top Cover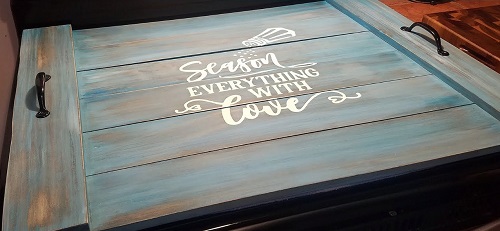 This cover is assembled using wood glue and discreetly attached screws from the bottom, ensuring a seamless finish. Treated with 'Dark Walnut Minwax Stain,' it adds a touch of rustic elegance to any kitchen decor.
7. Dollar Tree Solo Stove Cover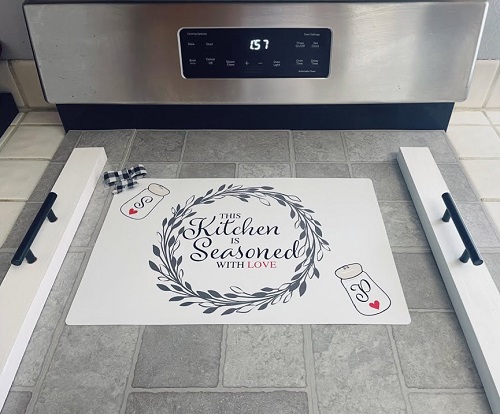 In this tutorial, the DIYer creates a lovely stove top cover using long wood boards, wood glue, peel-and-stick tiles, and a placemat. This cost-effective solution lets you transform your stovetop into an attention-grabbing focal point.
8. DIY Stained Wooden Stove Cover with Handles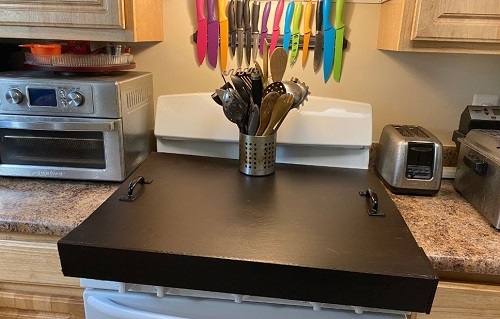 This elegant addition not only enhances the visual appeal of your space but also conceals the stove when it's not in use. With convenient built-in handles, accessing the burners becomes effortless.
9. DIY Monogrammed Wooden Stovetop Cover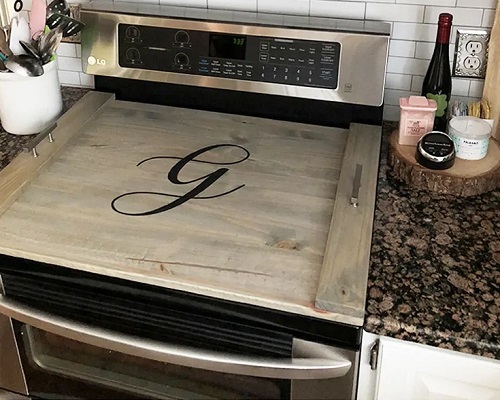 Add some personal touch and pizzazz to your stovetop with this monogrammed wooden cover. It keeps your stovetop protected and clean from accidental spills. It's one of the best stove top cover ideas. Make one for yourself using this tutorial.
10. White Marble Stove Top Cover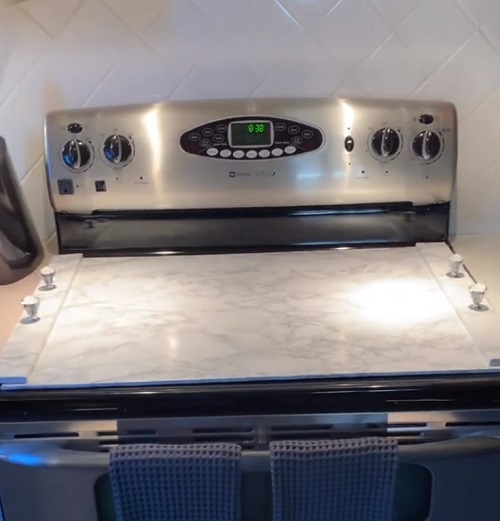 Spice up the look and feel of your kitchen with this stove top cover boasting a white marble design. This elegant and functional addition not only protects your stove from daily wear and tear but also adds a touch of glamour to the culinary space.
Read the best Kitchen Ceiling Ideas here