For naturally beautiful and nourished lips, try these 10 Homemade Lipstick recipes. All of these are fun to make and with detailed tutorial!
1. All-Natural Homemade Lipstick Recipe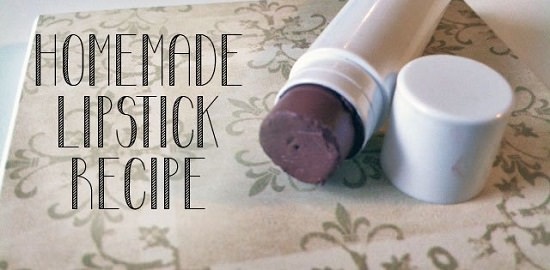 Supplies
1 teaspoon Beeswax Pastilles
1 teaspoon Shea butter or Cocoa Butter
1 teaspoon Coconut Oil
This smooth, organic lipstick recipe guarantees year-round protection from the elements. Wellnessmama provides a detailed post on it.
2. Organic Refined Shea Butter Homemade Lipstick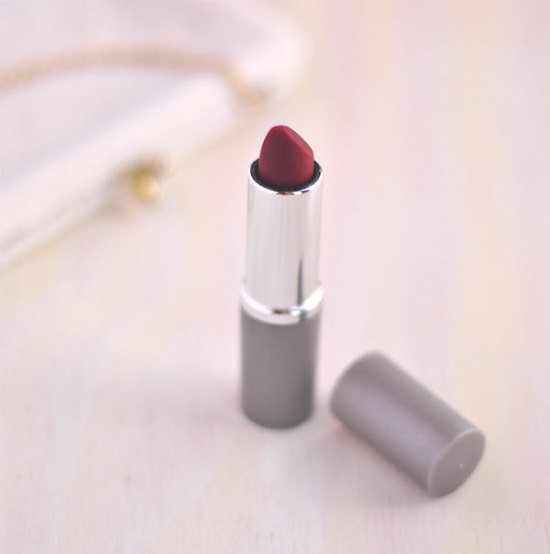 Supplies
1 teaspoon Rice wax 
1 teaspoon Carnauba wax 
1 teaspoon Candelilla wax 
3 teaspoon organic refined shea butter
2 teaspoon organic castor oil
1 teaspoon organic camellia seed oil 
The soft, creamy texture of this waxy, vegan lipstick is at par with the fancier versions in your makeup kitty. We got the inspiration from here.
3. Homemade Lipstick With Lavender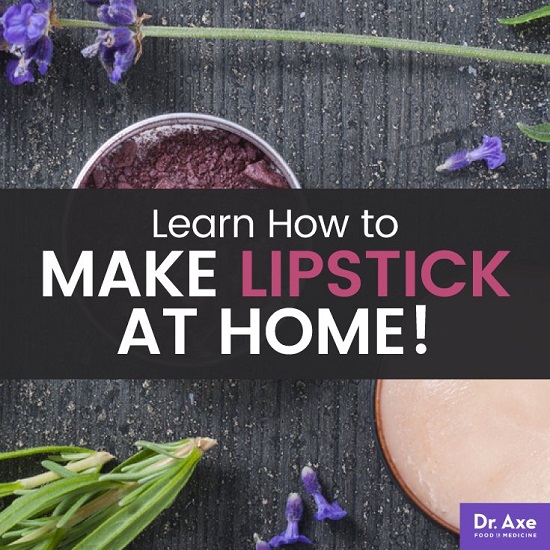 Supplies
3/4 teaspoon coconut oil
1 teaspoon grated beeswax or beeswax pastilles
1 teaspoon shea butter
¼ teaspoon castor oil
1 drop lavender essential oil
1/4 teaspoon of any combination of organic cocoa powder, cinnamon, beet root
powder and/or turmeric
Spoon or small knife
Small lidded container
Enriched with the nourishing properties of beeswax, coconut, and shea butter, this lavender-scented lipstick is perfect as a thoughtful homemade gift. Dr. axe tells us how to make it at home.
4. DIY Lipstick Recipe with Essential Oils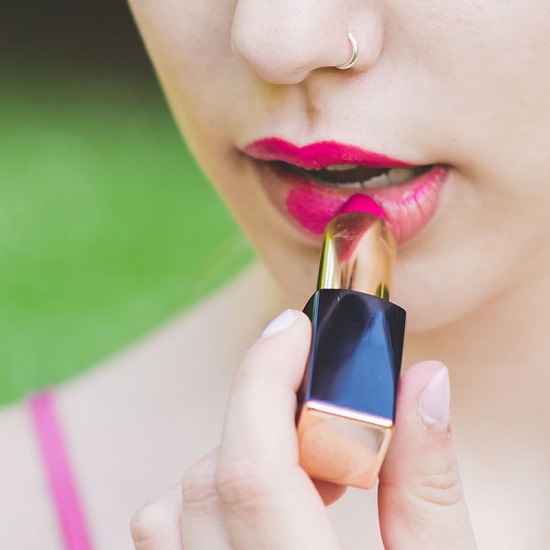 Supplies
1/8 – ¼ teaspoon beet powder
1/8 – ¼ cacoa powder
1/8 – ¼ teaspoon cinnamon powder
1/8 – ¼ maca powder
1/8 – ¼ spirulina powder
1/8 – ¼ teaspoon turmeric
This chemical-free, fragrant lipstick is the perfect remedy for chapped and dull lips. Here's the DIY!
5. DIY Red Rose Lipstick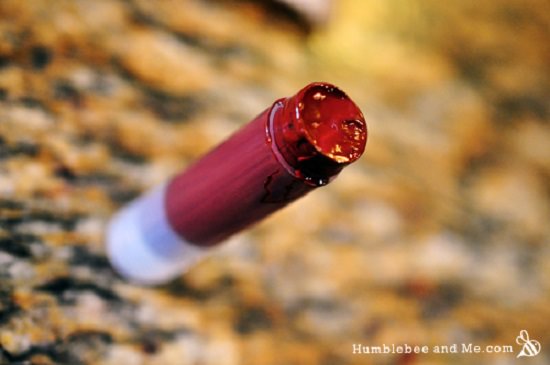 Supplies
4g | 0.14oz Beeswax
7g | 0.25oz Shea Butter
4g | 0.14oz Cocoa Butter
10g | 0.35oz Avocado Oil
1g | 0.03oz Magnesium Stearate
This smooth, luscious lipstick is sure to make your girlfriend squeal in joy this Valentine's day. See the step by step tutorial here.
6. DIY Lipstick Recipe with Crayons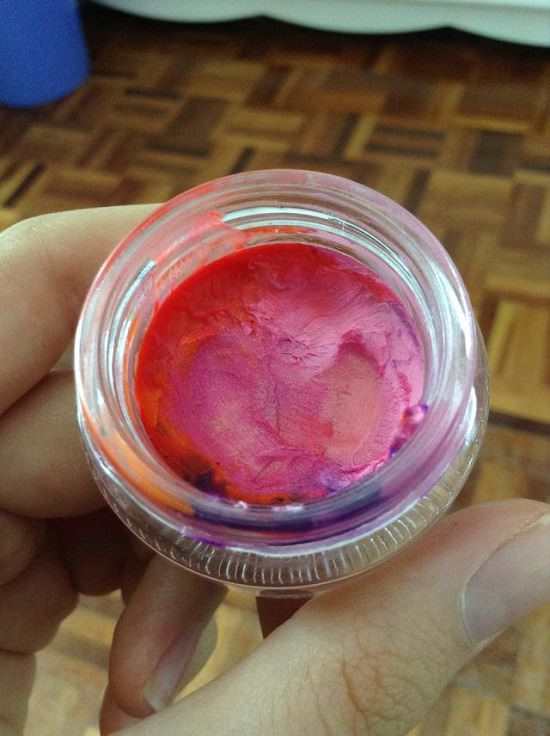 Supplies
Vaseline
Pink crayon
Container
A candle
Lighter
1 Spoon
This glossy, crayon-colored lipstick is for those times when you need a quick mood elevation. Plus, there are umpteen ways to customize the color and scent by snapguide.
7. Aloe Vera Lipstick for Chapped Lips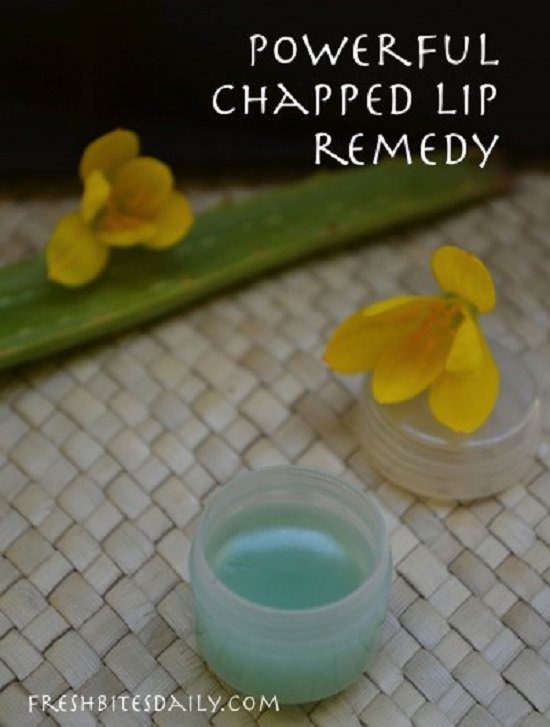 Supplies
1/2 teaspoon beeswax
1 1/2 teaspoon coconut oil
1 teaspoon cocoa butter
1 teaspoon aloe vera gel
10 drops vitamin E oil
8 drops essential oil of choice 
Fortified with the hydrating properties of aloe vera, this scented homemade lipstick is sure to find a permanent spot in your handbag. The complete tutorial is here.
8. Moisturizing and Plumping Lipstick Recipe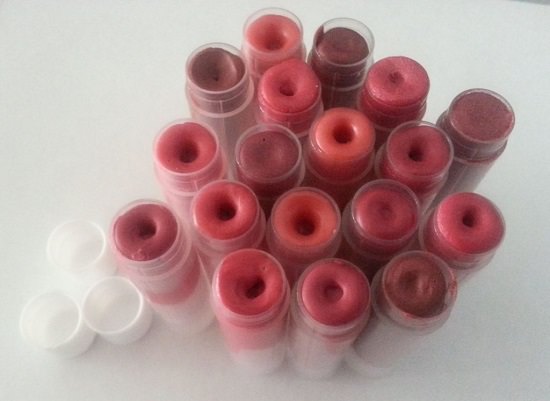 Supplies
2.8 oz Castor Oil
0.08 oz Color (Iron oxide, Mica powder, and D&C color combination to get the desired shade). I used Rose red mica.
0.36 oz White Mica powder for shimmery lipstick or another desired pigment
0.5 oz White Beeswax Pallets (or grated white Beeswax)
0.32 oz Carnauba Wax
0.06 oz Vitamin E oil
0.16 oz Lanolin
Grapefruit extract – few drops (I didn't use)
Natural flavor oil – few drops (I used Vanilla, Lavender, Tea tree, and Rosemary essential oils)
1-2 pinches of Stevia extract (optional)
For a smooth, nontoxic lipstick that stays longer and doesn't weigh you down, try this DIY here.
9. Natural Homemade Chemical Free Lipstick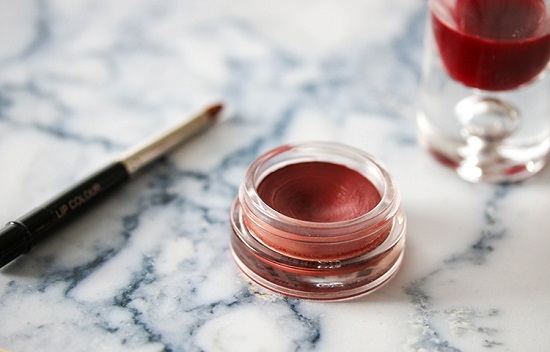 Supplies
1 teaspoon beeswax or cocoa butter
2 teaspoons shea butter or cocoa butter
1 teaspoon coconut oil
1/8 teaspoon  beet root powder
1 drop of natural red food color or red beet juice
1/4 teaspoon organic cocoa powder
1 teaspoon red reef clay.
1/4 teaspoon activated charcoal.
1/4 teaspoon bentonite clay
A drop of essential oil
This rich, full-bodied lipstick is your one step forward in eliminating harsh chemicals from your makeup routine. Learn how to make it here.
10. Homemade Matte Lipstick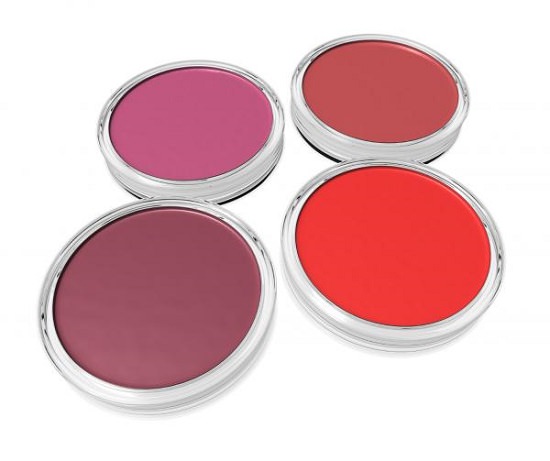 Supplies
1 teaspoon Vaseline or Petroleum jelly or Beeswax
1 teaspoon Oil (coconut oil, vegetable oil, olive oil or baby oil)
1 teaspoon Shea butter or Cocoa butter
¼ teaspoon Bentonite Clay (for the matte texture)
A small round container
Red: 1/8 teaspoon of beetroot powder 
1 drop of natural red food coloring.
Brown/ Tan: ¼ teaspoon of organic cocoa powder
A tiny pinch of Cinnamon.
This moisturizing matte lipstick is easy to make and lends an ultra-defined look to your lips. See the detailed tutorial here.