Cocoa butter nourishes and moisturizes your skin. But is cocoa butter comedogenic? Keep reading to find out whether it's a fact or a myth.
What is Cocoa Butter?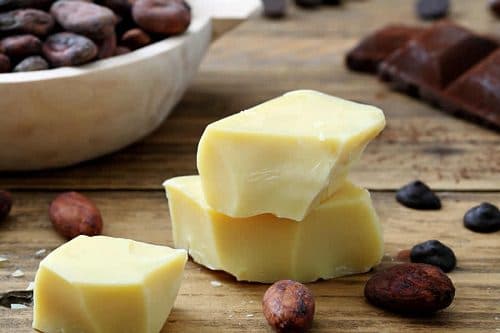 Cocoa butter (Theobroma oil) comes from the cacao bean inside the cocoa pod that grows on the cacao tree. These seeds are fermented in banana leaves, dried, roasted, and pressed, releasing the vegetable fat from the beans, which we know as cocoa butter.
It has extensive use in chocolates, ointments, lotions, lipsticks, hair conditioners, and many more. Moreover, cocoa butter enhances the texture of the chocolate and is responsible for the melt-in-your-mouth quality.
Is Cocoa Butter Comedogenic?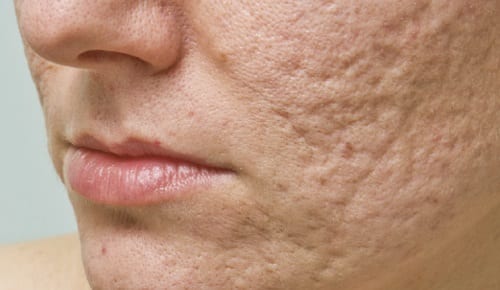 Cocoa butter is considered to be very highly comedogenic, which means it is likely to clog pores. It has been rated four on the comedogenic rating scale, which implies cocoa butter has relatively high properties of clogging pores. Clogged pores are a significant cause of acne and pimples. For those with oily skin or acne-prone skin, cocoa butter would be problematic and can cause acne.
Benefits Of Cocoa Butter
There are several benefits of cocoa butter:
It is high in antioxidants that help fight free radicals. Free radicals cause signs of aging.
Cocoa butter is said to reduce stretch marks. Many women claimed that regular usage had helped them with their marks.
It is rich in fatty acids and hydrates the skin deeply.
Cocoa butter helps minor skin irritations such as Eczema and itching due to Eczema.
It helps softens and replenishes moisture to multiracial hair.
Cocoa butter has anti-inflammatory and healing properties that help repair damaged skin.
DIY Cocoa Butter Recipes For The Skin
Cocoa butter is an excellent ingredient as it helps you to retain moisture in your skin. Here are some recipes that will pamper your body:
Body Cream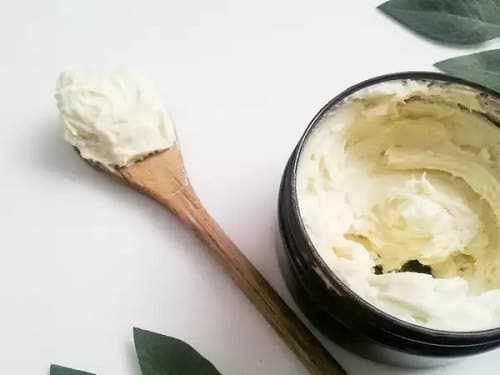 Add 1/4 cup of cocoa butter, 1/4 cup of shea butter, 1/4 cup of coconut oil into a double boiler.
Place it over the low heat to melt the ingredients, then let it cool down and put it into the refrigerator for 15 minutes.
Once the oil mixture becomes semi-solid, beat it with a hand mixer into a whipped cream-like consistency.
Store it in an airtight container in a cool and dry place.
Use after a shower or whenever your skin feels dry.
Body Scrub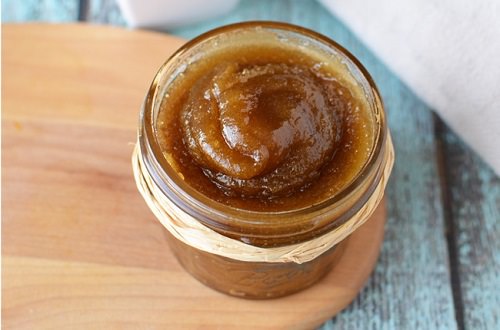 Add 25 grams of cocoa butter in a double boiler to melt it.
Add 1 tbsp honey to it.
Thoroughly mix the content into a smooth paste.
Add 12 tbsp of walnut oil to it and stir the mixture.
Put the mixture in a freezer for 15 mins for the contents to become thick and creamy.
After you take it out from the freezer, stir well and leave the mixture to sit for an hour to become solid and creamy.
Add 180 grams of brown sugar to the mixture and mix the contents.
This body scrub will be good for use for a few weeks.
Massage it on wet skin and then rinse with a shower gel and warm water.
Use it twice or thrice a week.
Conclusion
Cocoa butter acts as a heavy moisturizer and can do wonders to dry skin, but make sure to avoid it on acne-prone skin.