Like shea & cocoa butter, mango butter is also exceptionally great for your skin. Below are some mango butter benefits for the skin for you to know.
What Is Mango Butter?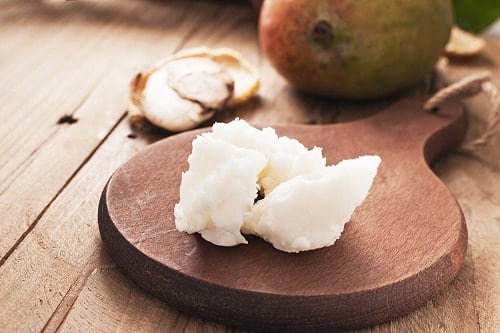 Mango butter is a fat derived from the seeds of the pits of the mango fruit (Mangifera indica). It's also known as Mango oil or mango kernel fat. Because of its astounding skin benefits, it can be used in many cosmetic products. Mango butter remains semi-solid at room temperature but liquefies when it comes in contact with warm skin.
Nutritional Info
Mango butter is a rich source of emollient, antioxidants, and vitamins. That makes it an excellent candidate for skincare products.
100 gms of mango butter contains:
Calories 194.4
Fat 0g
Cholesterol 0g
Carbohydrates 50g
Vitamin A 400 μg
Vitamin C 40 mg
Mango Butter Benefits for Skin
Below are some benefits of mango butter for skin that are enough to mesmerize you.
1. Natural Moisturizer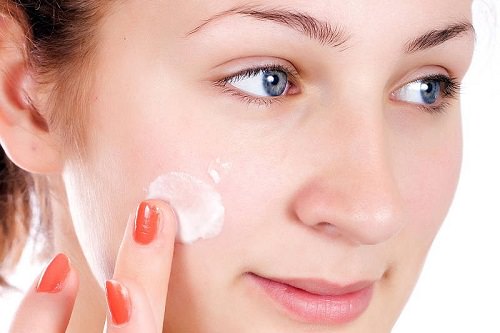 Organic mango butter is a natural and excellent moisturizer. It has mono-saturated triglycerides and emollient properties that prevent dehydrated, itchy, and flaky skin conditions.
2. Protects from Harmful UV Rays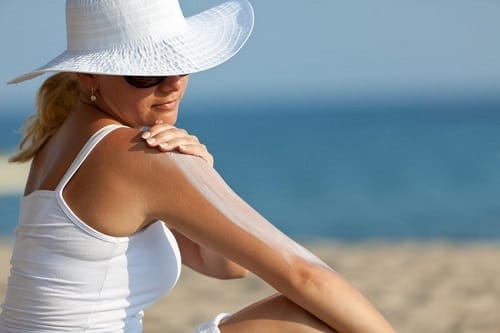 Mango butter has a high content of unsaponifiable matters and salicylic acid that protects your skin from the harmful ultraviolet sun rays. Furthermore, it's a rich source of tocopherol, phytosterols, and triterpenes.
3. Helps in Wound Care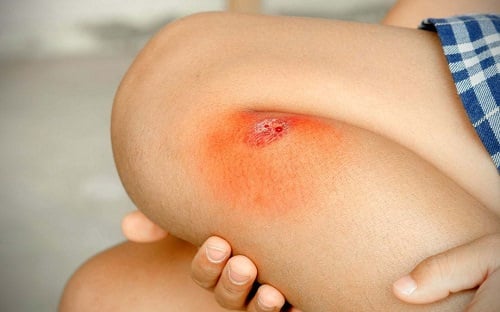 According to a well-reputed study, mango butter enhances the healing process of the wounds. Furthermore, it also repairs the worn and cracked skin. Always use raw and organic mango butter for any home remedies.
4. Has Antioxidant Properties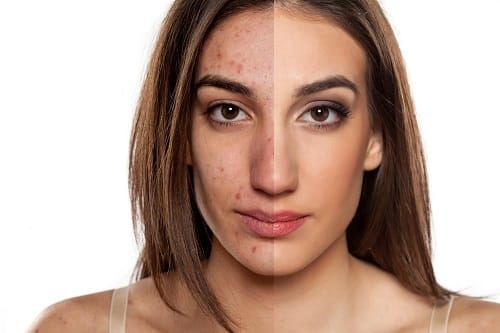 Mango butter is a rich source of anti-oxidant properties, thanks to its high phenolic content. It protects your skin from free radicals that damage healthy skin cells. You can either use raw organic mango butter or the below recipe to obtain its benefits.
Mango Butter Recipe for Skin
Use the below all-natural homemade recipe to reap the plethora of benefits of mango butter for the skin.
1. DIY Homemade Whipped Body Butter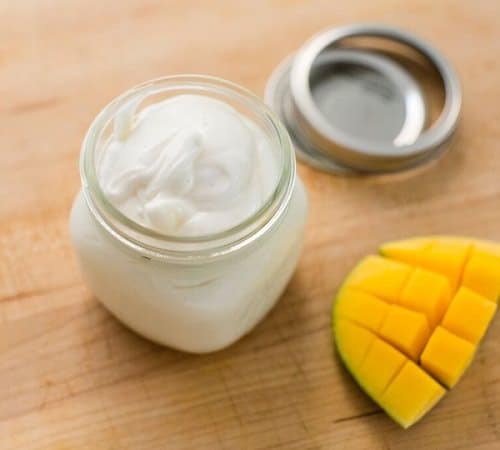 Try this homemade whipped body mango butter to moisturize and soothe your dry skin.
Supplies
1/2 Cup of Mango Butter
1/2 Cup of Shea Butter
5 Tbsp of Jojoba Oil
1/2 Cup of Coconut Oil
25-30 Drops of Lavender Essential Oil
Cooking Pot
Hot Water
Heat-Proof Bowl
Mixing Bowl
Lidded Glass Jar
Directions
Add 1/2 cups of each shea butter and mango butter into a heat-proof bowl.
Then, place it in a cooking pot, filled with hot water, and leave it for 8-10 minutes to melt them properly.
Now, empty the melted mixture, 1/2 cup of coconut oil, 5 tbsp of jojoba oil, along with 25-30 drops of lavender essential oil into a bowl, and stir them well.
Then, put the bowl into the refrigerator for 1 hour or until the mixture hardens.
Take it out from the fridge and whip it using a hand mixer until it looks fluffy.
Pour the resultant mixture into a lidded glass jar, and put it into the refrigerator for another 10-15 minutes.
Take a sufficient amount of this mixture. Apply it on your face and whole body to reap mango butter skin benefits.
Notes:
Always store the prepared whipped body butter into the refrigerator.
The above-whipped mango body butter can last up to 7-8 months. Make sure to protect it from moisture and light.
After reading the above article, you'll get to know the different benefits of mango butter for the skin. Besides, try these 18 homemade night cream recipes to get miraculous skin.