Clogged pores and excess oil can cause blackheads. Find out how to get rid of blackheads on the nose with toothpaste with all instructions in this post.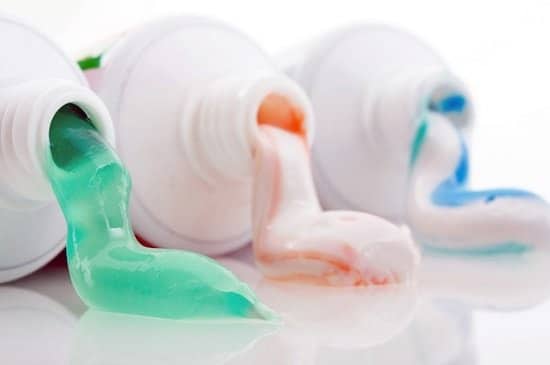 No matter what your age and gender, everyone suffers from blackheads in their lifetime. If you have those ugly blackheads, then don't worry and get to know how to get rid of blackheads on nose with toothpaste in this article.
What Are Blackheads?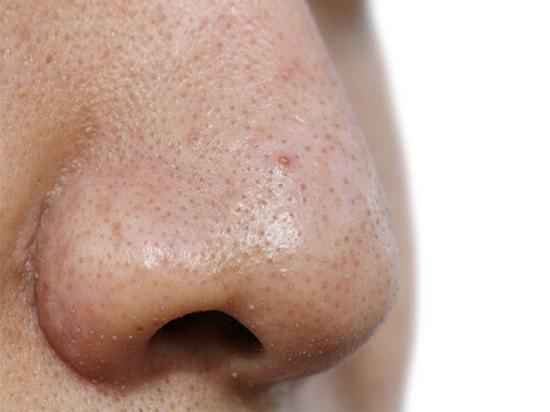 Blackheads, a light form of acne, are tiny dark lumps that appear anywhere on the face. This condition happens when the opening of the hair follicles are plugged due to dead skin cells, bacteria, and sebum. When the skin, over this bump, stays open, the dead skin cells present in it reacts with oxygen, giving it a dark black color. According to the American Academy of Dermatology – Acne affects nearly 50 million Americans annually.
Blackheads also develop on the other parts of the body as well:
Shoulder
Arm
Back
Chest
Neck
What Causes Blackheads on Nose?
Below are some of the reasons due to which blackheads appear on the nose:
When the sebaceous gland produces too much oil.
Some Hormonal transitions, such as puberty, menstruation, and pregnancy.
The growth of Propionibacterium acnes bacteria on the skin.
The Overuse of cosmetics that block skin pores.
Frequent Sweating.
How to Get Rid of Blackheads on Nose With Toothpaste?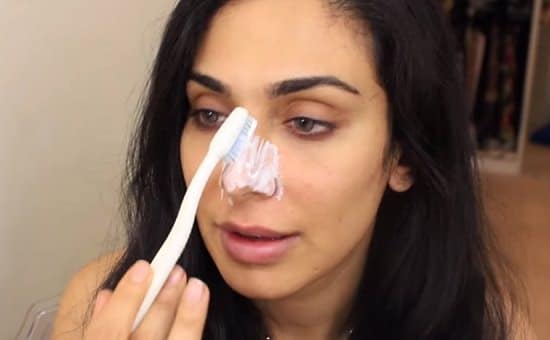 Try the below toothpaste remedy to get rid of blackheads on your nose.
1. DIY Toothpaste Blackheads Remedy
Supplies
One Tablespoon of Mint Toothpaste
Two Teaspoons of Water
Cotton Ball
A Bowl
Directions
First, clean your face with tap water and dry as usual.
Now, pour one tablespoon of toothpaste and two teaspoons of water into a bowl and mix them well.
Apply a thin coating of this paste on your nose using a cotton ball.
Leave it for 3-4 minutes, to dry out entirely.
Once the toothpaste is dried, rub the nose skin gently to remove the blackheads.
After that, wash your face with lots of water and pat dry.
Make sure to apply a moisturizer or coconut oil after this process.
Repeat this method, thrice a week, up to two weeks.
Notes:
Always opt for non-fluoride toothpaste to avoid mishaps.
Don't leave the toothpaste for a more extended time, as it can irritate your skin.
While using the above hack, if the toothpaste gets into your eyes, then clean them with tap water immediately. Call the doctor if any inflammation persists.
How to Prevent Blackheads?
If you don't want these little bumps on your skin, then follow the below measures in your daily activities to prevent the occurrence of blackheads.
Avoid the use of Oil-based skincare products.
Eat a well-balanced diet and maintain hygiene.
Avoid smoking.
Wash your face daily with a cleanser followed by a moisturizer.
Include exfoliation scrubs and masks in your daily skincare regime.
After reading the above article, you will get to know about blackhead, its causes, prevention, and remedy.