Accessorize yourself with beautiful anklets that you can make all by yourself with the help of these DIY Homemade Anklet Ideas in free time on any weekend.
1. Chain Anklet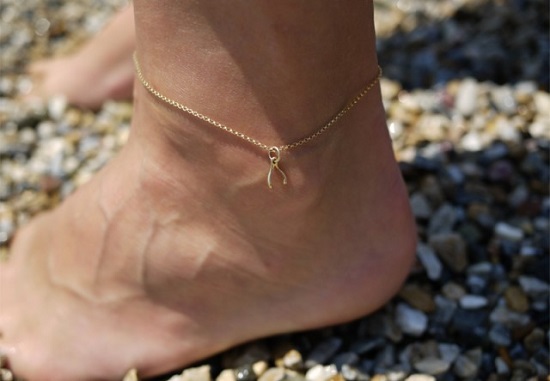 Made with delicate chains and charms, these pretty anklets are the easiest accessories you can make to update your jewelry collection for the summers. Check out the tutorial here.
Also Read: How to Clean Jewelry
2. DIY Swarovski Anklets & Toe Rings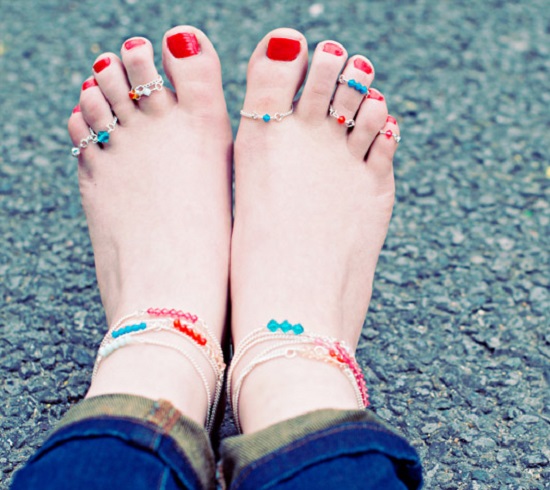 Whether worn individually or stacked up with others, these colorful crystal anklets and matching toerings are a must to make your vacation pictures Instagram-worthy. Make them with these instructions here.
3. Rhinestones Chain Anklets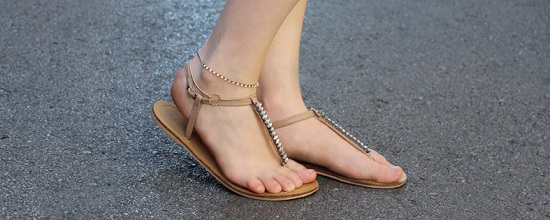 When it comes to chain anklets, less is more. Take this DIY anklet idea, for example. It uses symmetrical rhinestones that capture attention and complement sandals well.
Also Read: 40+ DIY Jewelry Ideas
4. Wrap Anklet
This versatile anklet DIY comes handy when you're looking to create handmade gifts that are second to none. Get the tutorial here.
5.  DIY Adjustable Anklet
A basic design with plenty of room for innovation, this beginner-level DIY is for those who aren't quite on the artsy side. Watch the video for more details.
6.  DIY Summer Anklets
If you're good at crocheting or at least know how to tie a few knots, this intriguing string anklet DIY is for you to try out. Get the details in this video.
7. Multi-Purpose Wire Wrapped Ankle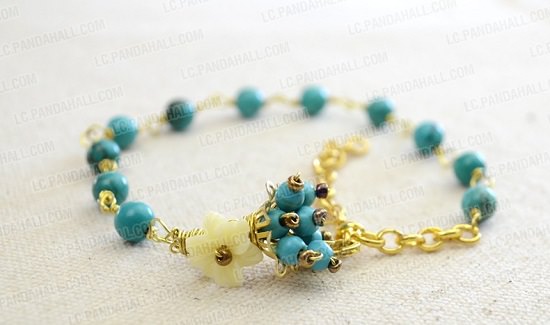 If you're a fan of wire-wrapping jewelry, you'll love this beaded anklet bracelet that comes with lots of window for variation in design. Increase detailing by adding rows of beads or metallic clasps for extra sparkle on your legs. Get the tutorial here.
8. Indian Anklets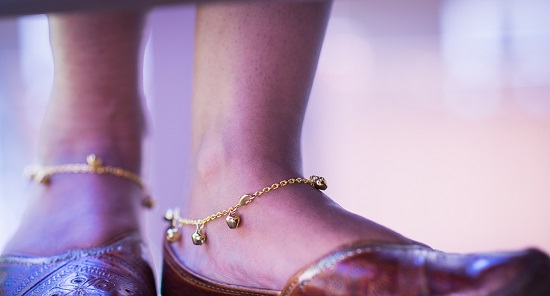 Make a Bollywood style homemade anklets for yourself. Here's the DIY.
9. Bead and Hemp Summer Anklet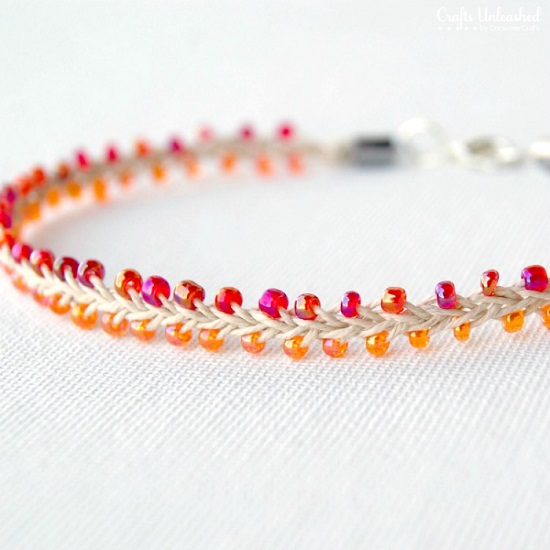 The double-row beaded look lets you combine two colors for a startling look, and the hemp base adds a rustic appeal to this Bohemian-style anklet. Find more info here.
10. DIY 5-Minute Chain Anklet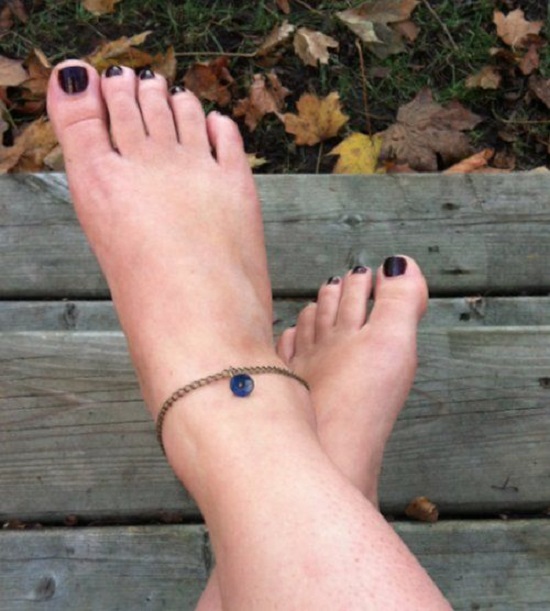 This chain bracelet can be easily customized every day by swapping different charms or pendants to go with your outfit. It's super easy to make as well. Get complete instructions here.
11. Easy Homemade Anklets
This lucid DIY shows you how to create stunning ankle accessories that look way more fancy than they actually are.
12.  Homemade Anklet DIY
Draw inspiration from the subtle beauty of Indian anklets with this ten-minute DIY.
13. Rope Anklet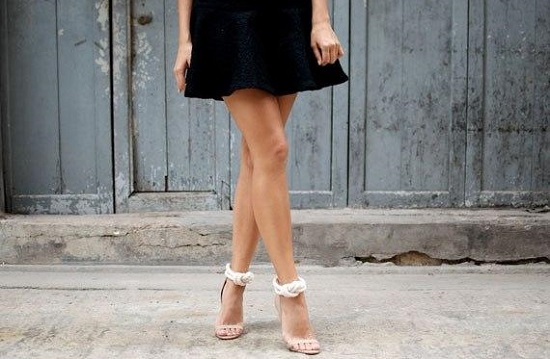 If your high heels are falling out of style, refurbish them with knotted rope anklets. Stick in some jewels here and there, and you're ready to hit the tracks. Check out the instructions here.
14. Pink Beaded Anklet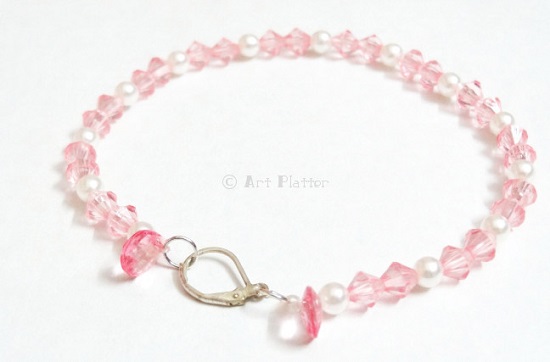 Featuring pearl and acrylic beads, this ten-minute anklet bracelet is a nice craft for your little girl who loves to dress up well. Get the steps here.
15. Woven Anklet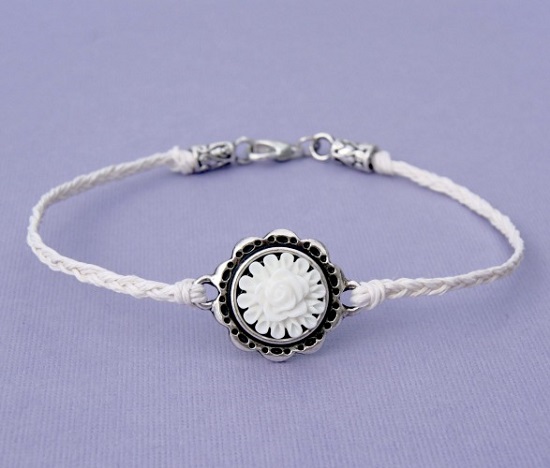 With a simple tie-on style that makes it easy to remove and an Aztec charm accent that can be customized to look bold–This Diy anklet here is perfect.
16. Anklet for Summer Sandal Season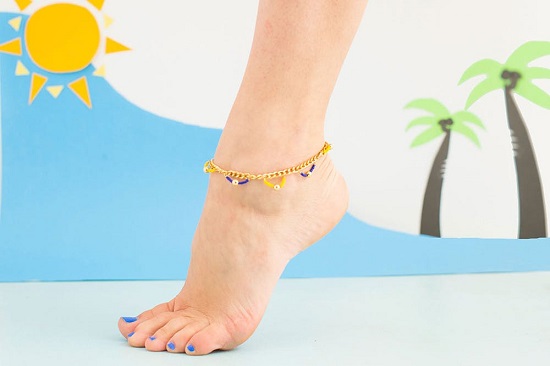 With colors reminiscent of the beach, this ankle bracelet is a nice way to kickstart the holidays in style. Also, since it's so easy to make, you can whip up a bunch for your girlfriends who're going to join you in your summer getaway. The tutorial is here.
17. Blue Seed Bead Anklet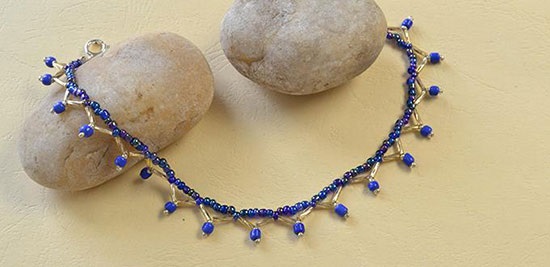 For a subtle splash of color on your ankles, this blue seeded anklet is the answer. DIY is here.
18. Silk Thread Anklet
If tassels are not quite your type, consider a different use of silk threads. Braid them together to create a base for gemstones and other adornments like in this DIY here.
19. Elegant Mixed Beaded Anklet
The Aztec-inspired anklet entails double rows of eccentric combinations of beads and a charm attached to the clasp to make you look bold. Find the DIY here.
20. Gold Foot Chain and Anklet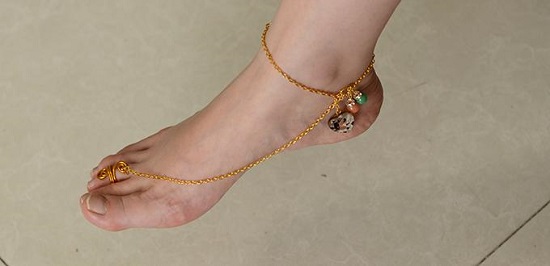 Complete with toe ring, metallic clasps and dainty stones that jingle when you walk, this easy, 10-minute craft is perfect for those who want to embrace handmade jewelry this summer. Find detailed instructions here.
21. Clay Heart Anklet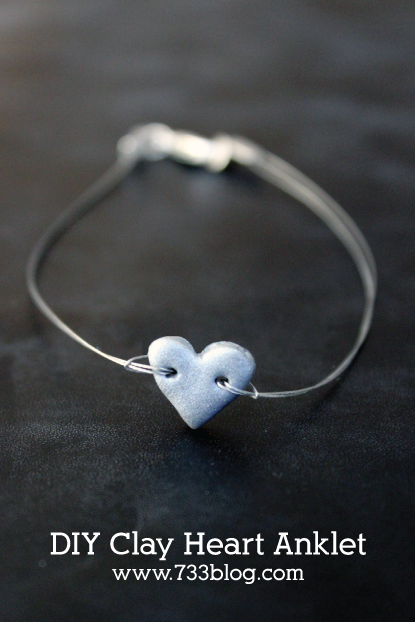 When you're looking to go barefoot, there's nothing like these clay heart anklets to dress up naked feet. Plus, they go well with ballet flats or jeans, making them a summer staple. Get the DIY here.
22. Different types of anklets tutorials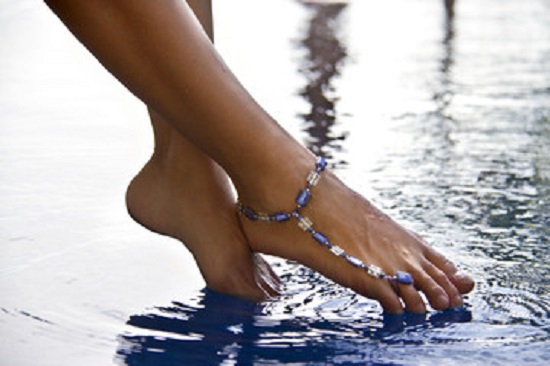 Learn how to make beautiful anklets to pair with your dresses in this versatile set of tutorials.
23. Beachy Shell Anklet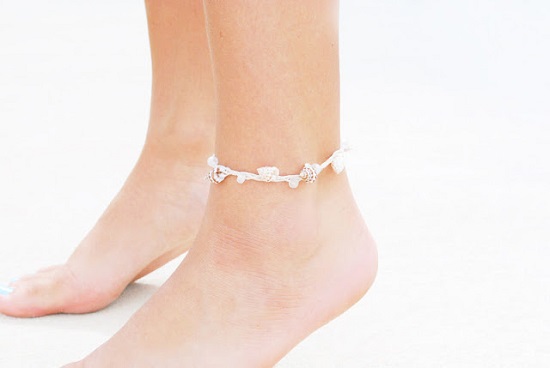 Making this shell anklet is a nice way to revive vacay memories and bring a touch of the sea to your routine life. Get the details here. Check out more seashell jewelry ideas here.
Also Read: Cool Seashell Craft Ideas
24. Wish Bracelet Anklet
Even if you don't believe in the concept of wish bracelets, this fun, and free-of-cost DIY is sure to excite you into making a bunch of them on one lazy Sunday afternoon.
25. Tassel Anklets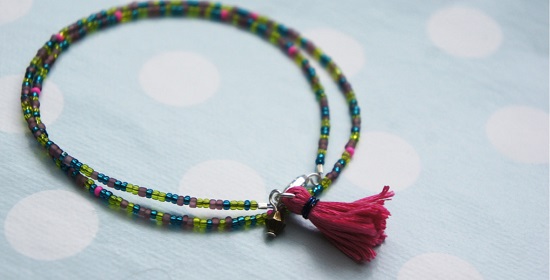 For a little character and texture to an ordinary bead anklet, consider fixing the hook with tassels in your favorite color. Make the entire arrangement with this inspiration here.
26. Fringe Anklet
If you appreciate the Bohemian look or are a fan of rock music, this interesting fringe anklet DIY is sure to interest you into making one for yourself.
27. DIY Heart Charm Anklet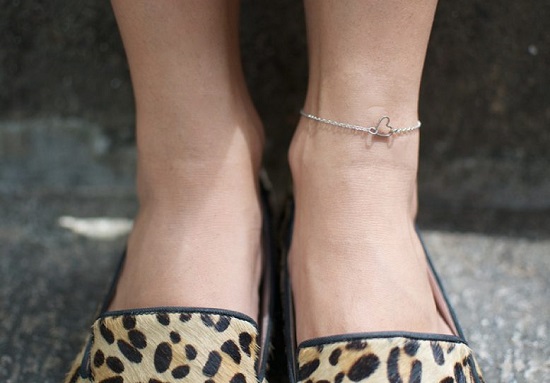 A perfect idea for a handmade Valentine gift, this dainty heart charm anklet is for those who're looking for lightweight, fuss-free accessories to add to their everyday look.  Find the DIY here.
28. Easy Summer DIY Anklets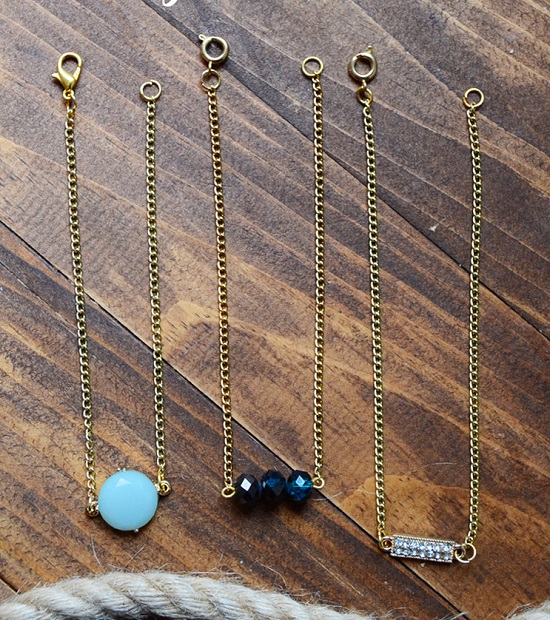 When you want to amp up the fashion quotient with ordinary flip-flops, these minimalist anklets with their charming metallic sheen is your go-to accessory.  Get the instructions here.
29. Anklets with No Tools
If you think that the best homemade anklet ideas are all about tools and skills, this DIY is sure to change your mind.
30. DIY Anklets Craft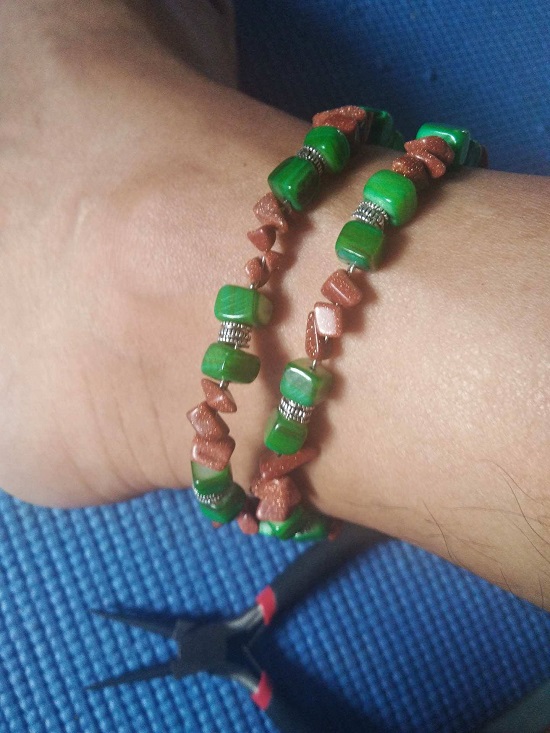 Make an anklet that can also be used as a bracelet when you need. With gemstones and fish hooks, this DIY is a fabulous way to embellish a copper wire real quick.
31 Silk Thread Anklets
The minimalistic charm of this twisted silk thread dotted with metallic rings and beads is ideal for spicing up your everyday outfits in a subtle way.
32. Ethnic Anklet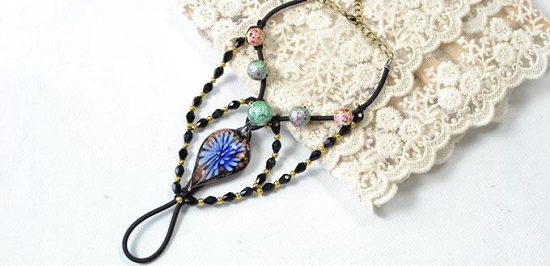 This intricate yet durable arrangement of string and beads is the mother of all DIY Homemade Anklet Ideas here, so get back to the basics and whip up this one with these instructions here.
33. Crochet Anklet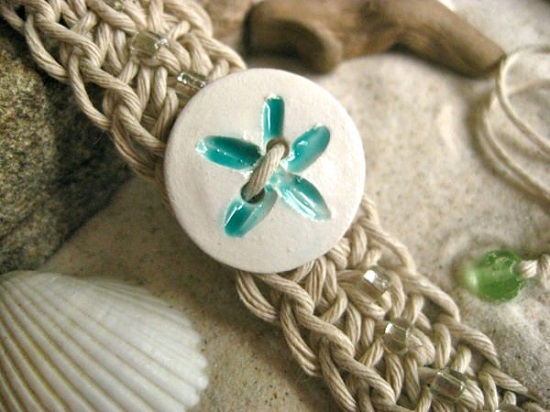 This remarkably easy yet versatile tutorial requires you to know just two basic crochet stitches and have some spare yarn handy. And the result is a delight to wear, not just on your ankles but even on your wrist as a bracelet.
34. Crochet Women Barefoot Sandal Anklets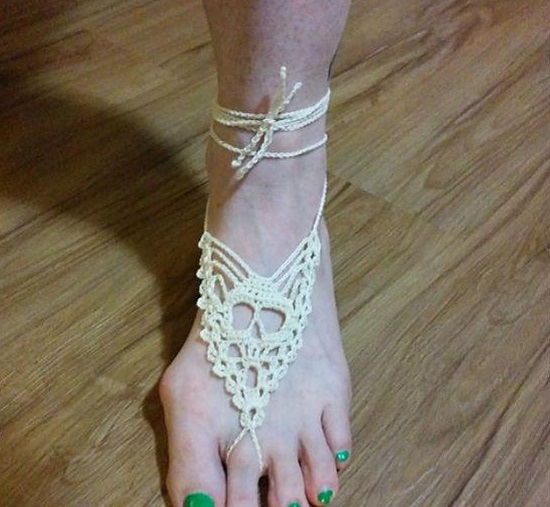 Get summer ready with these crochet anklets that get ready within one hour and are the perfect accessories you need for styling up naked feet on a trip to the beach. Here's the DIY.