Tired of cluttered drawers and missing knives? Read this list of Pocket Knife Storage Ideas that suit any collection size and style!
Pocket knives are a valuable tool for any outdoor enthusiast or hobbyist, but how do you store them when not in use? This curated list of Pocket Knife Storage Ideas has the answer.
Read the Amazing Cutting Board Display Ideas here
---
Pocket Knife Storage Ideas
1. Hanging Knife Canvas Roll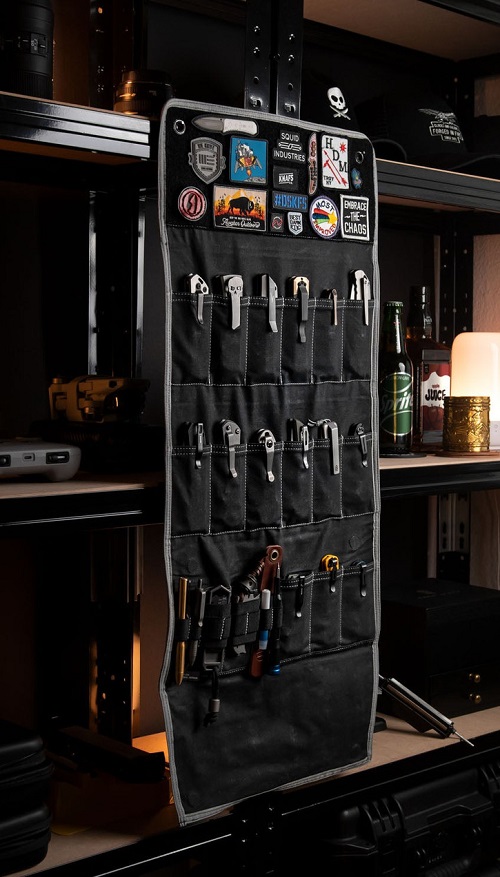 A hanging knife canvas roll is an artistic and practical way to store pocket knives. It usually comes with multiple pockets and loops, allowing for secure and organized storage. The roll can be hung on the wall, saving valuable counter space.
2. Folding Knife EDC Tray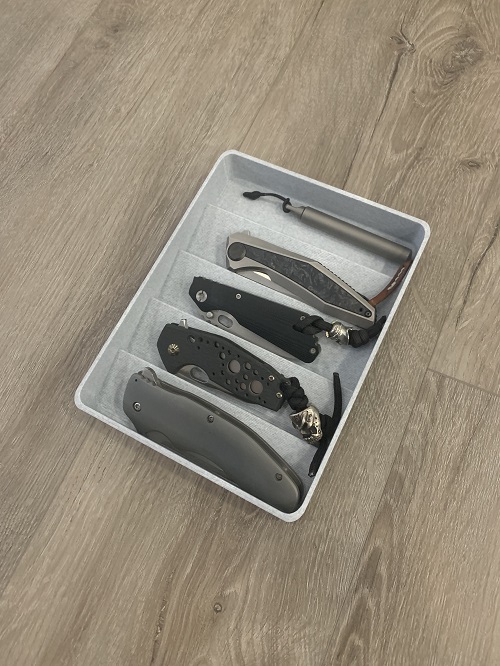 The folding knife EDC (Everyday Carry) tray offers a streamlined way to keep your pocket knives in one place. Made of durable materials, this tray is ideal for desktop or drawer storage.
3. Pegboard Pocket Knife Display

Mount a pegboard on the wall and use hooks or pegs to hang your pocket knives. This allows for easy customization as your collection grows. Label each section for extra organization and to quickly identify each knife.
4. Hand Crafted Shearling Lined Zipper Pouch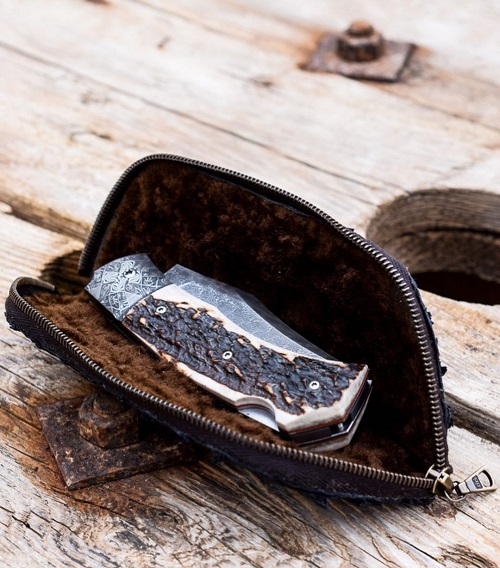 This zipper pouch provides an elegant and secure way to store pocket knives. The shearling lining offers protection against scratches, making it a great pocket knife carrying case. That's why it's an excellent choice in this list of pocket knife storage ideas.
5. Try Fishing Tackle Box
Using a fishing tackle box is an inventive storage method. The small compartments are ideal for holding individual knives. Plus, the portability makes it a great option for those on the go. It's a quick and easy way to organize pocket knives.
6. Pelican Pocket Knife Case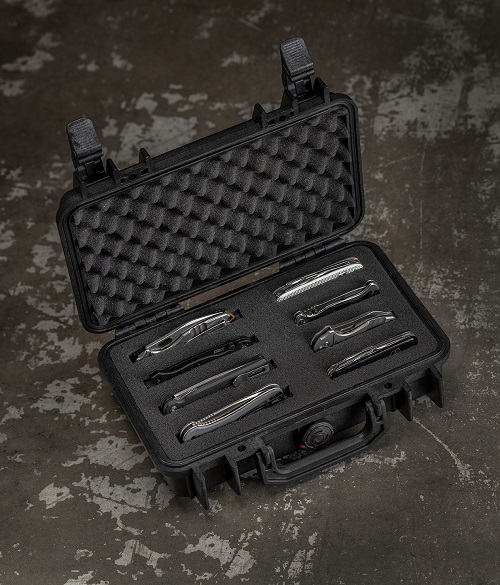 Pelican cases are known for their durability and waterproof features. Fitted with custom foam inserts, these cases can hold multiple pocket knives securely for travel or long-term storage.
7. Pocket Knife Storage Box
A wooden display case offers both aesthetic appeal and functionality. Often designed with glass panels, it's an excellent way to showcase your knife collection while keeping them safe.
8. Custom Knife Display Stand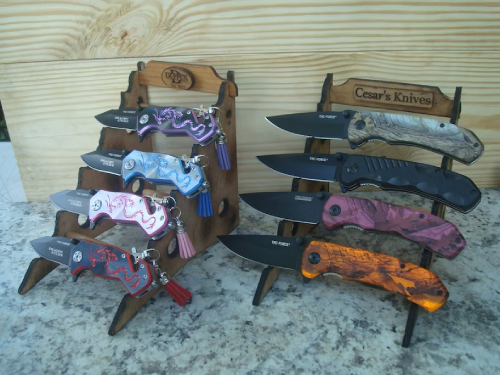 For those looking to add a personal touch, custom knife display stands are the best choice that goes well with every home decor. These stands feature multiple tiers for displaying an extensive collection.
9. Magnetic Poicket Knife Holder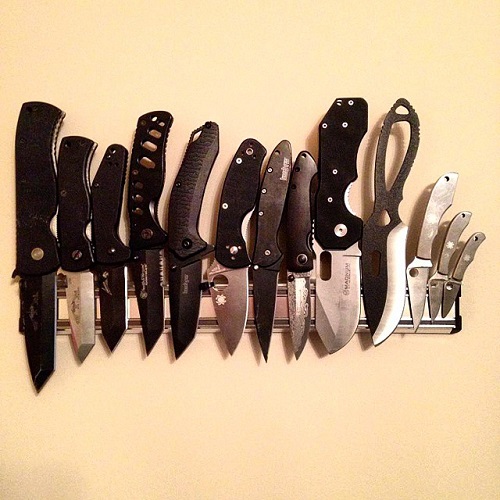 Looking for an innovative and secure way to store your blades? Consider a magnetic-based solution. This wall-mounted option uses powerful magnets to hold each pocket knife securely while making them easily accessible. It seamlessly blends with the kitchen, garage, or workshop interior.
Check Out the Best Garbage Can Storage Ideas here