Elevate your home's visual appeal with these Lazy Susan Decor Ideas! Find out multiple ways to use lazy Susan as an eye-catching centerpiece!
Lazy Susans are not just for condiments and spices anymore. With a little creativity, these rotating wonders can become the ultimate decor piece for any home. Check out this article for creative Lazy Susan Decor Ideas.
Read the Amazing Cutting Board Display Ideas here
---
Lazy Susan Decor Ideas
1. Lazy Susan Table Decor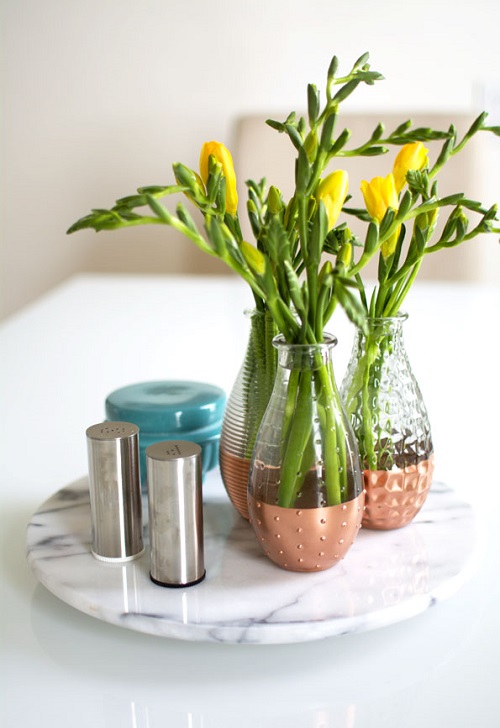 Enhance the elegance of your dining room by adorning a marble lazy Susan with glass vases. Fill them with fresh, seasonal blooms to create a dynamic focal point. This setup takes the mealtime experience to a whole new level.
2. Potted Plant Display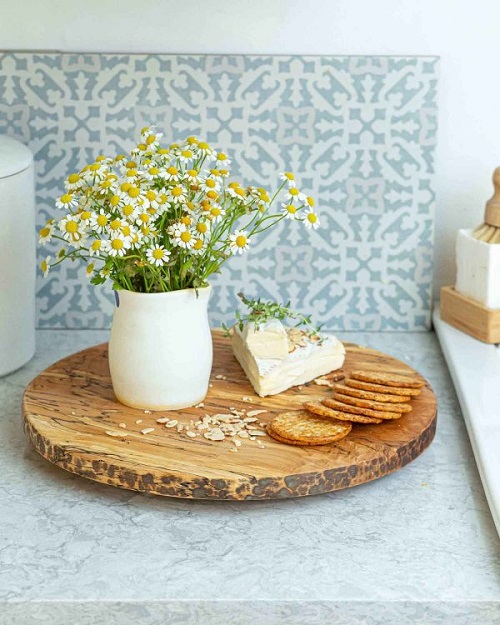 Want to showcase your favorite potted plant in a unique way? Use a lazy Susan! Make sure to select a plant that matches the overall aesthetic of your room. For instance, a bonsai or a succulent can add an elegant touch to a minimalist space. You can even layer some decorative moss or pebbles around the plant pot for a more finished look.
3. Fairy Garden on Lazy Susan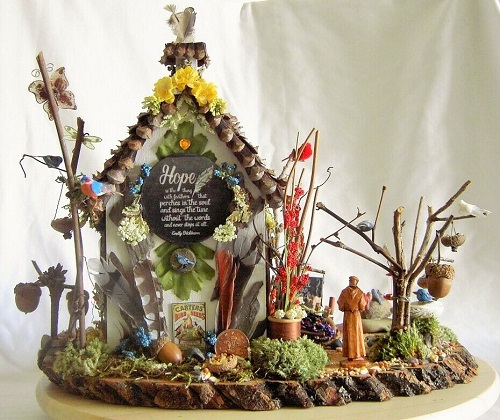 Create a miniature fairy garden with a tiny house, plants, and figurines on the lazy susan. To make it truly magical, consider adding miniature LED string lights for a twilight effect. Use moss or miniature ivy as faux grass. This decor piece is an excellent conversation starter.
4. Seasonal Decor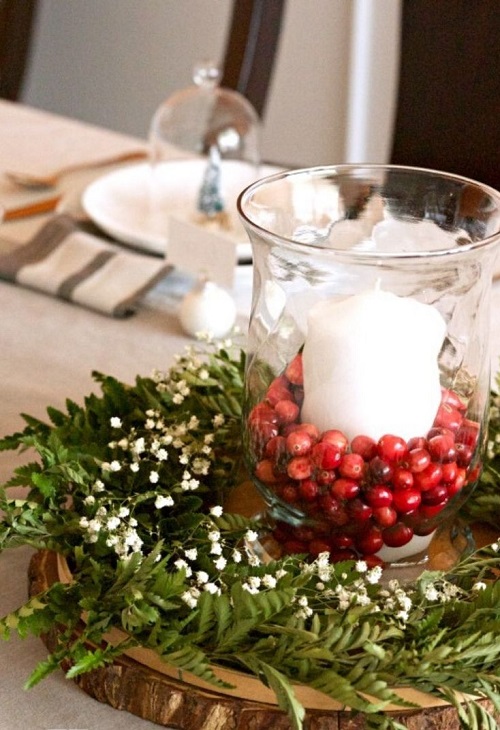 Beautify a lazy Susan with seasonal decorations like red berries, leaves, and a candle inside a glass vase for a captivating display. Use aromatic seasonal herbs like cinnamon sticks or lavender for visual appeal and soothing fragrance.
5. Candle Arrangement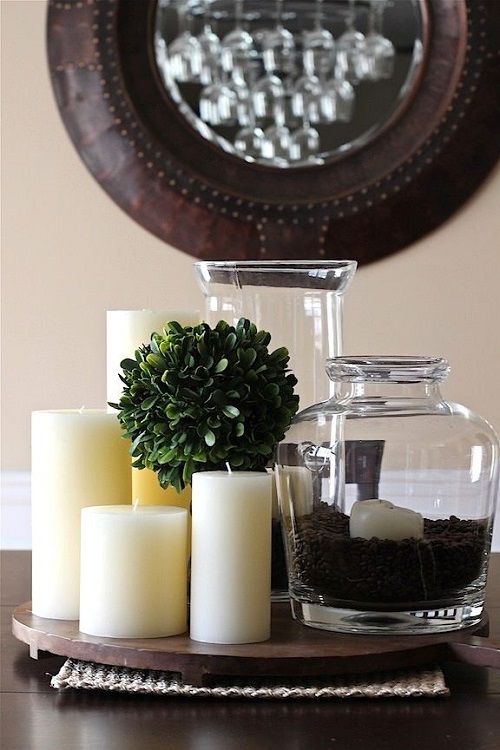 Place pillar candles of different heights on a lazy Susan for a cozy, fantastic display. Complement this setup with faux greenery and glass jars for added aesthetics. Select candles in hues that match your room's color scheme. A mirrored base under the candles can amplify the light and create a dramatic effect.
6. Zen Garden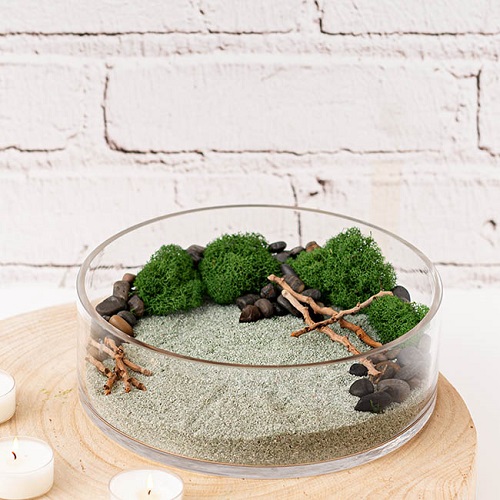 Create a mini Zen garden by adding sand, twigs, mini faux plants, and pebbles in a glass bowl on a lazy susan. Complete the tranquil setting with a small Buddha statue. Among the different lazy susan decor ideas, this one stands out.
7. Vintage Book Display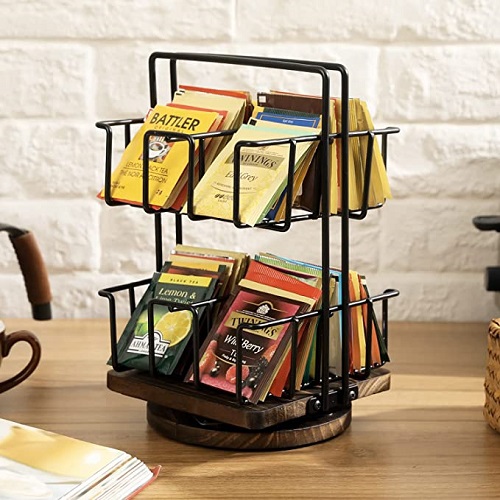 Stack vintage books or magazines on a lazy Susan to get an eye-catching conversational centerpiece for a side table. Add small, antique knick-knacks like an hourglass or a vintage spectacles case to enhance the nostalgia. The rotating feature turns this centerpiece into an interactive library.
8. Seashell Collection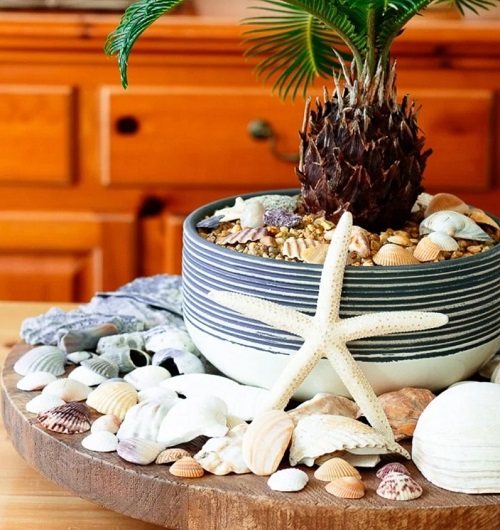 Display an array of unique seashells, toy starfish, and a mini palm plant on the lazy susan to create a unique decoration. This decor goes quite well with a coastal home aesthetic. Boost the coastal vibe by adding small jars filled with sand and tiny, decorative fishing nets.
9. Terrarium Dome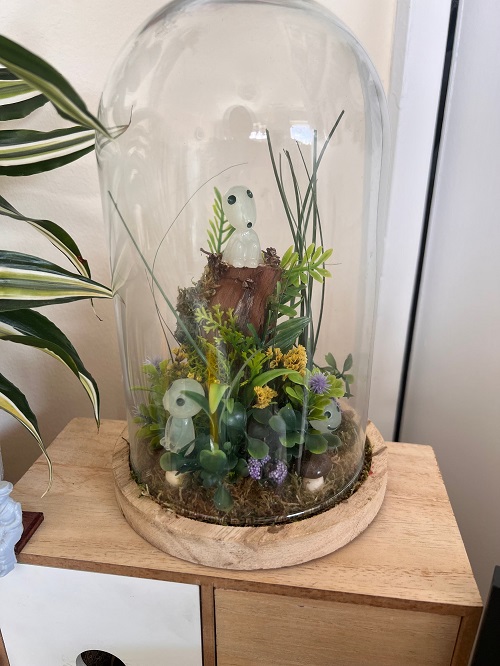 A glass dome miniature terrarium is another captivating lazy susan decor idea. Place the done on a lazy Susan to showcase the intricate details from all angles. You can embellish the terrarium with miniature tools, like a tiny rake or a mini sculpture, for added charm. The transparent dome also magnifies these minute details, making it a fascinating showpiece.
10. Mosaic Tile Art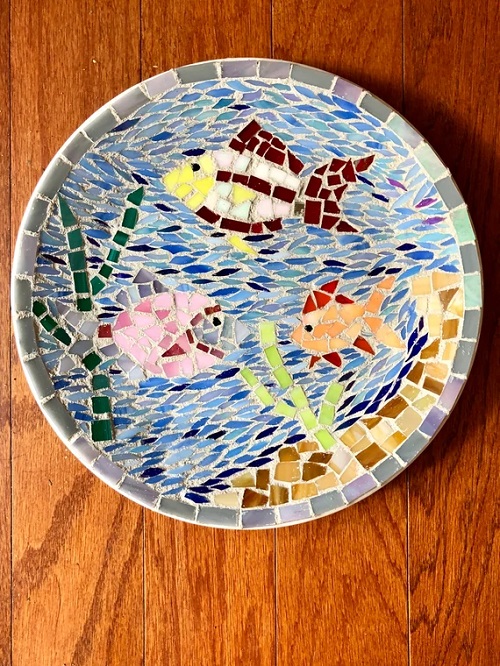 Decorate the surface of the lazy susan with mosaic tiles to create a colorful, spinning art piece. Place it outdoors or indoors as a striking focal point. You can use tiles of varying shades and shapes for an eye-catching design. Seal the mosaic with a transparent, weatherproof sealant for outdoor use.
11. Geometric Painted Lazy Susan DIY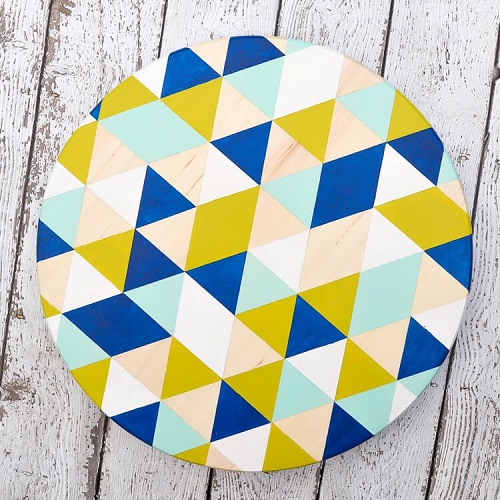 Paint a vibrant geometric pattern onto a wooden lazy Susan. It turns the functional piece into an eye-catching artistic display. To create a cohesive look, use paint colors that match your existing decor. Apply a finish to protect the paint and ensure durability. Hop to this article for the detailed tutorial.
12. Stacked Teacups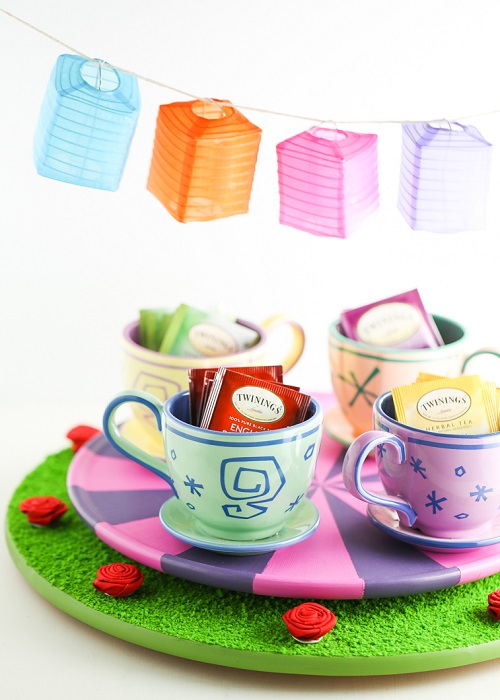 For a whimsical look, glue vintage teacups and saucers together on the lazy susan. Display tea pouches or mini trinkets in each cup. Consider enhancing the theme by adding a matching teapot or milk jug to the display. The lazy Susan rotation facilitates easy access to the cups, making it functional and decorative.
13. Lazy Susan Christmas Decor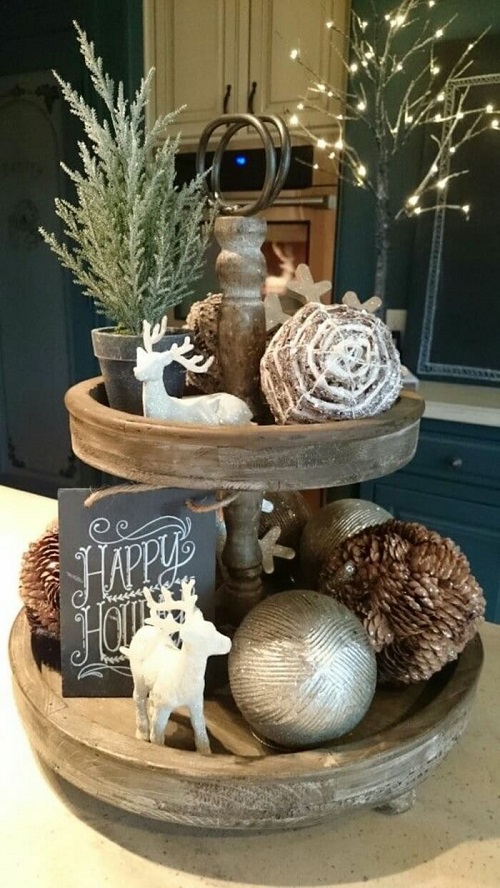 Arrange a set of miniature sculptures, pine cones, and a mini Christmas tree in the lazy susan. You can also integrate holiday-specific elements like mini ornaments or faux pumpkins. This unique decorative lazy Susan for countertop makes any home decor more festive.
14. Wine Cork Design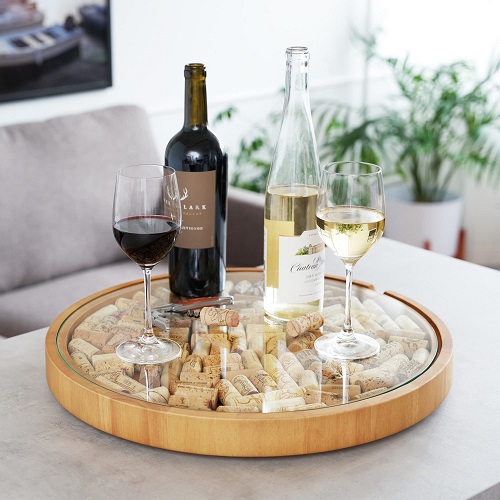 Fill the surface of a lazy Susan with wine corks and enclose it with a glass panel to make it functional and chic. Go one step ahead and display wine bottles on the lazy susan. This decor idea will surely appeal the wine enthusiasts and make for a great conversation starter during social gatherings.
15. Mandala Lazy Susan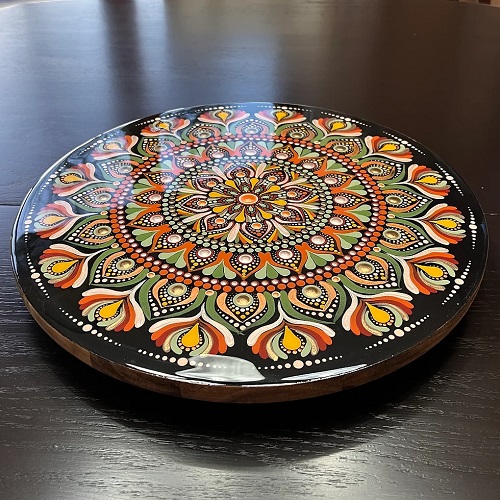 Hand-paint a mandala design on your lazy susan for a calming, spiritual touch. To intensify the spiritual aspect, you can add small crystals or gemstones at various points in the mandala. Their natural colors will complement the painted design.
Check Out the Best Pyrex Display Ideas here