Keep the clutter at bay with these bathroom shower organizer ideas. These are easy to follow and a great way to transform your bathroom on a budget.
1. DIY Rope Shower Shelving Organizer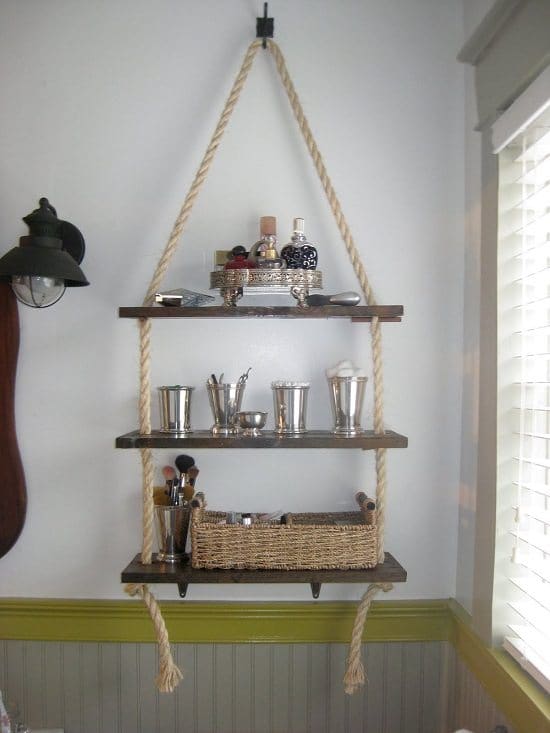 This DIY bath organizer made by suspending old wooden shelves from a rope is the textbook definition of rustic shelving.
2. Rustic, Pallet-Wood Shower Cabinet Organizer
This DIY wooden cabinet organizer features both open and closed shelving units to offer easy access to commonly used items as well as discreet storage.
3. Suction Cup Shower Bottle Holders Organizer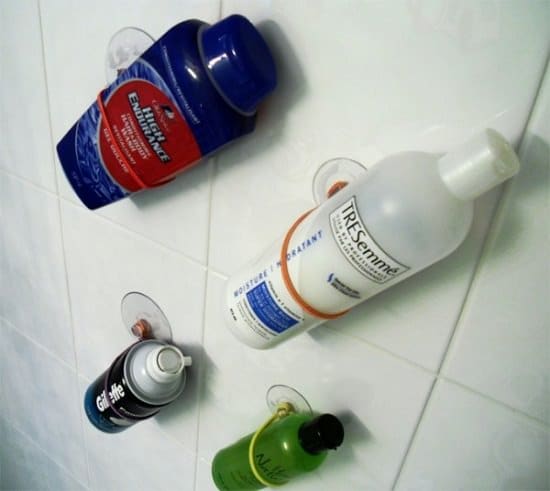 With this ingenious and low-cost DIY, you can create bathroom holders from suction cups and elastic bands to create individual slots for all your bottles and keep them organized.
5. Rustic Towel Bar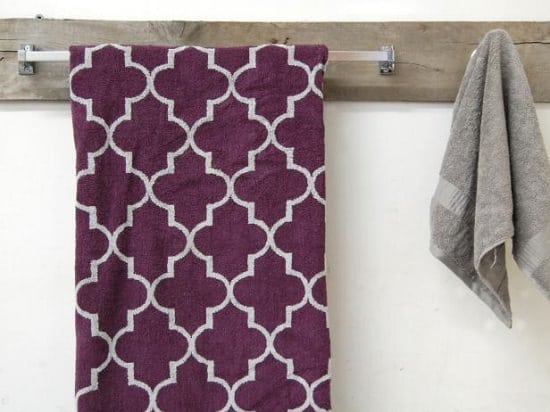 Update a corner of your bathroom with this rustic, country-style towel bar made with reclaimed wood. Here's the DIY.
6. Hanging Baskets Shower Organizer Idea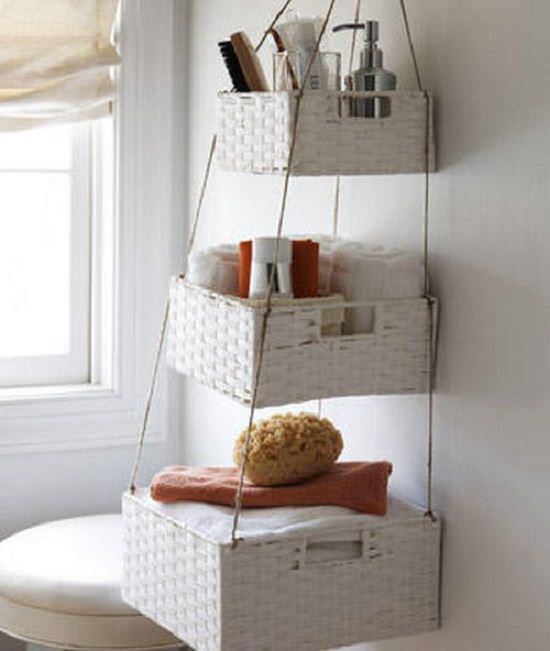 Suspending a series of wicker baskets from the wall is a clever hack to create more storage. DIY is here.
7. PVC Pipe And Plastic Tie Straps Razor Holder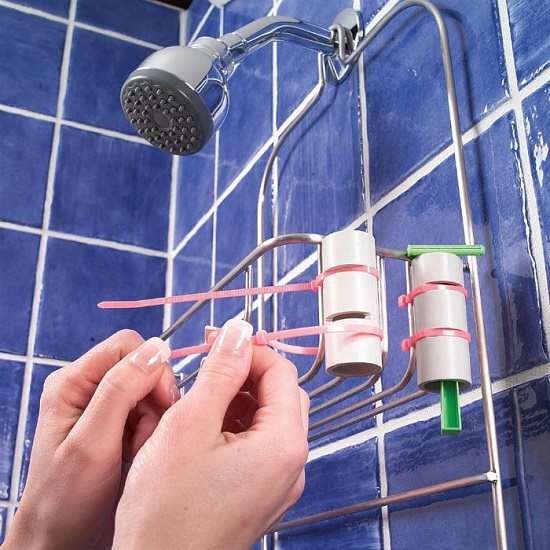 Keep your razors from falling down with this simple PVC pipe holder held in place by plastic tie straps. Perfect for bathrooms where every inch matters. Here's the DIY.
8. $7 DIY Floating Shower Shelf
Less than $7 a piece, these wooden shelves are a perfect example of storage meets design. Make them with these instructions in the video.
9. DIY Wire Basket Wall Organizer For Shower
Opt for rectangular wire baskets instead of traditional cabinetry to create a more handy form of storage that makes bathroom accessories available for a quick grab.
10. Small Space Cheap Shower Storage Organizer
Here, inexpensive shoe shelves from Ikea get novel use to enhance bathroom storage as well as conceal things that you would like to have hidden away.
11. DIY Pallet Towel Rack And Shower Organizer
This upcycled pallet towel holder is like a breath of fresh air because it's great for small bathrooms and light enough to move to the kitchen, just in case you decide to redecorate.
12. Storing Bath Towels In The Basket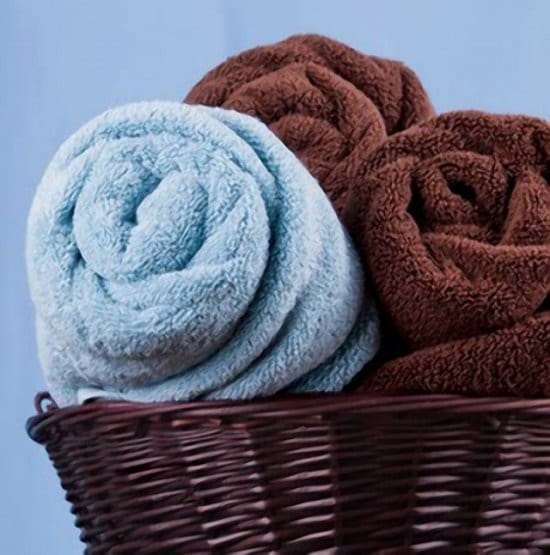 Instead of folding towels and stuffing them in an overloaded linen closet, consider rolling them and stacking up neatly in a basket for quick storage. Here's the DIY.
15. Terry-Cloth Caddy Shower Organizer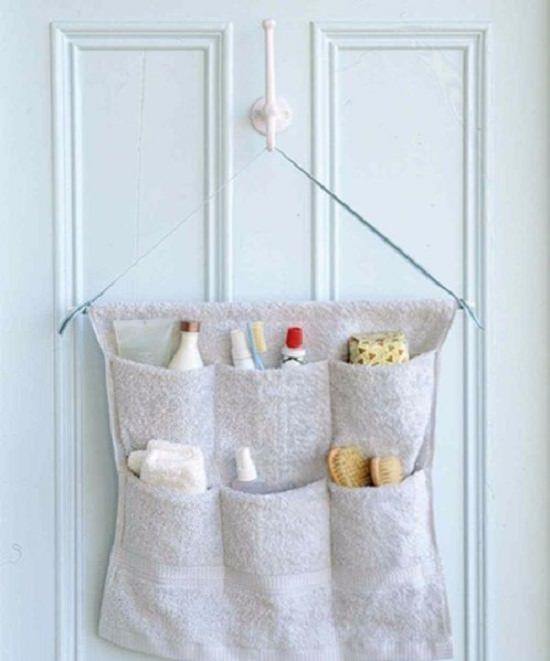 Cut down bathroom clutter with this compact DIY shower organizer. Get more details here.
16. Organizer Space Under Your Bathtub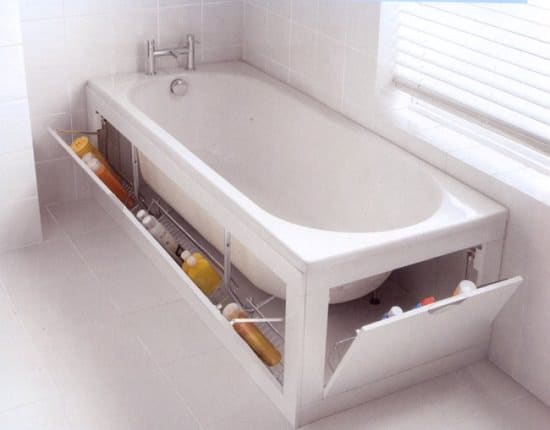 This genius DIY shows you how to maximize the storage potential of the area under the bathtub and keep your supplies within easy reach.
17. Two-Tiered Stand Shower Organizer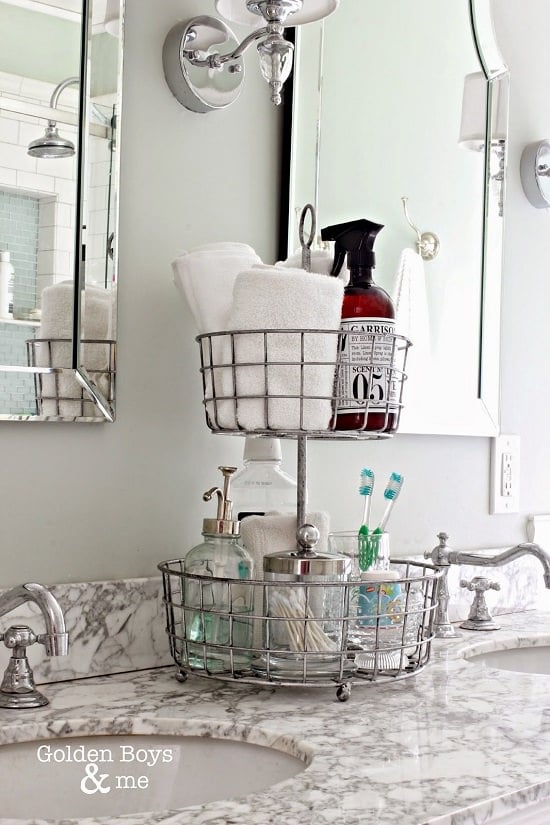 A multi-tiered wire basket comes handy for storing essentials and sort them according to the ones that you'll need the most and those that are less frequently used like first-aid supplies. Here's the DIY.
18. Over-the-Shower Caddy Organizer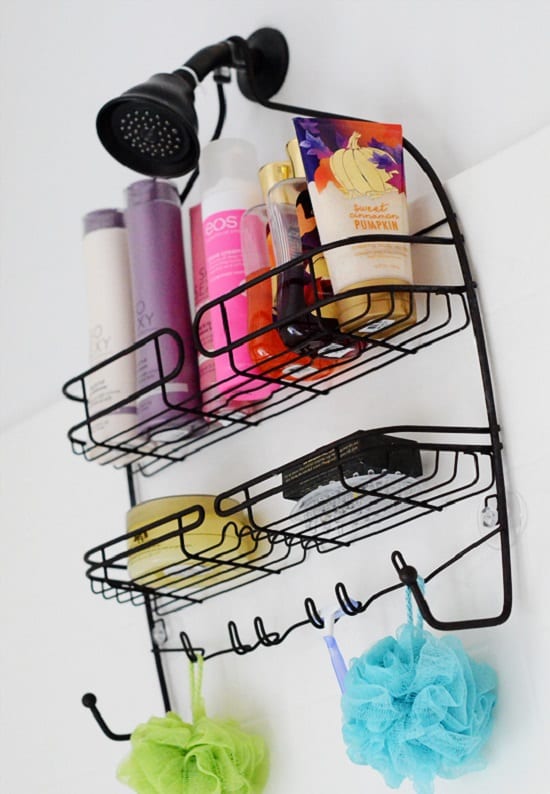 Using baskets and bins for bathroom storage means most of the time you're using up valuable floor space. Turn towards this portable, wall-mounted shower caddy solution instead. Here's the DIY.
19. Wine Towel Rack Organizer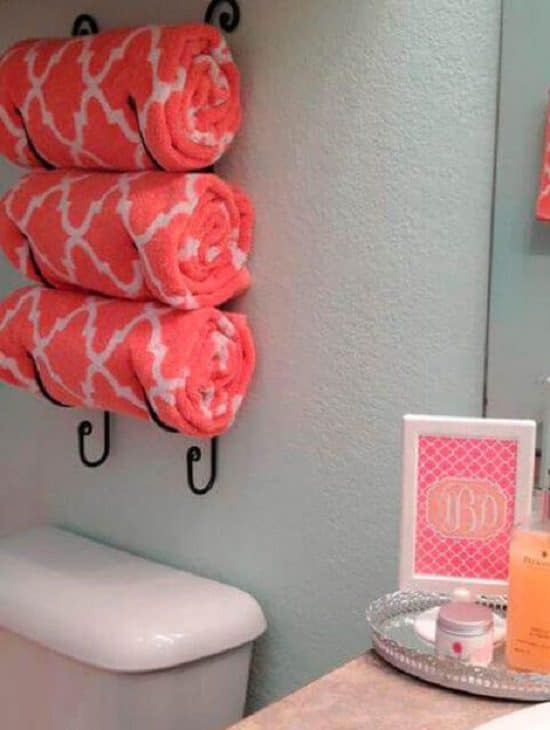 Deck up a plain wine rack with floral towels to pretty up your girl's bathroom by creating handy storage in the process. Here's the DIY.
20. Spice Racks Shower Organizer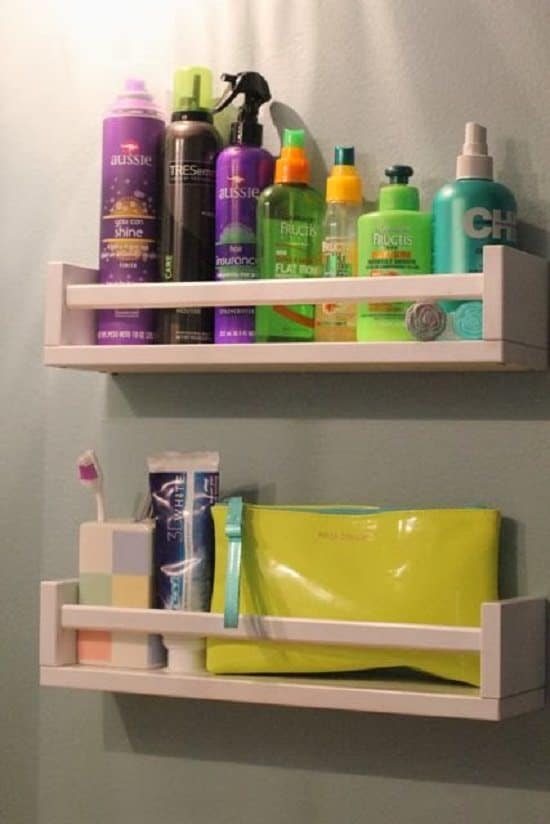 A tier of humble spice racks gets new meaning as a lovely-looking bathroom organizer that is sure to last. Follow this DIY to make one.
21. Hang Shower Products From A Curtain Rod
With a sturdy shower rod and a few shower curtain clips, you can display and store your bathroom products in a classy manner. Simply install the rod and slip the curtain slips in and hang your products to recreate this DIY.
22. Shower Corner Shelf Organizer
Attach marble shelves to corners of bathroom walls using epoxy and adhesives in this no-drill, ten-minute DIY.
23. Floating Corner Shower Shelf
The elegant look of glass coupled with the wall-mounted functionality makes this DIY a must for every space-cramped bathroom.
24. Quick and easy Shower Caddy Organizer
With shower curtain hooks and a wire basket, you can create a tub shower basket with a wall-mounted design and plenty of room to hold bathroom essentials.
25. Simple Shower Organizer
Having a shower caddy on the opposite side of the shower prevents stuff from falling over and getting in the way. Further, this DIY shows you how to create a wire caddy with suction cups that stabilize bottles as you move them in and out of the caddy.
26. Organize the Shower in Your Bathroom
This DIYer suspended a regular shower caddy by a very large hook on the opposite end of the shower to prevent mildew buildup at the base of the bottles.
27. Rustic Wooden Shower Organizer Shelf
If you're fond of sleek and minimalist bathroom decor, consider this floating wooden shelf. It's a single-tier arrangement which makes it more durable and just the right size to hold what you need.