Get inspired with creative Wood Farm Fence Ideas that'll add a touch of countryside allure to your property. Explore the options now!
When it comes to securing and adding character to your rural property, wood farm fences are an excellent choice. These timeless structures not only define boundaries but also contribute to the overall charm of your agricultural landscape. Whether you're new to farming or a seasoned landowner, this curated list of Wood Farm Fence Ideas will offer you plenty of inspiration and design options.
Read the Best DIY Pipe Fence Ideas here
---
Wood Farm Fence Ideas
1. Round Wooden Rail Farm Fence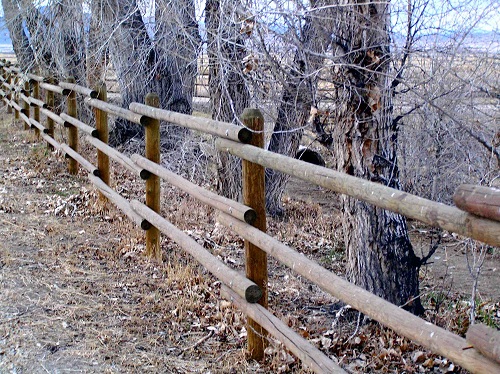 Durable and aesthetically pleasing, this style of fencing is ideal for those seeking a classic farm look. It is made up of sturdy, rounded logs laid horizontally on wooden posts. This fencing structure is a reliable option for livestock containment.
2. Ponderosa Wood Post and Galvanized Tubes Modern Farm Fence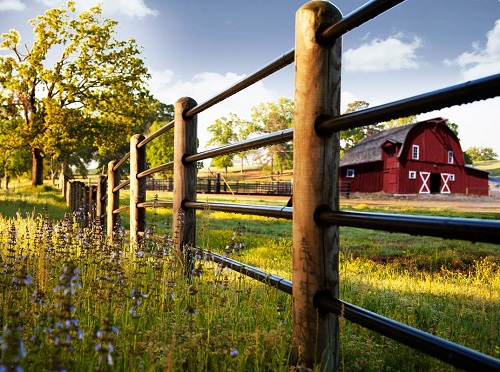 This fencing option combines the strength of galvanized steel tubes and the rustic appeal of ponderosa wood posts. It's not only aesthetically pleasing but also exceptionally durable and weather-resistant.
3. Weathered Wood Fence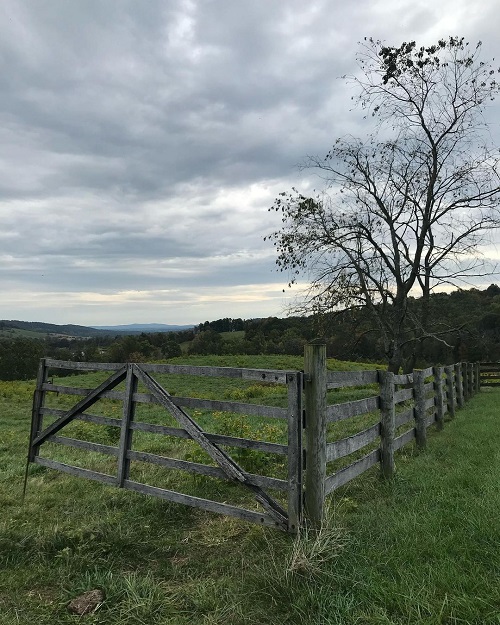 Add a dash of rustic charm to your farm with the textured surface and the faded tones of this weathered fence. This fencing is an ideal border for any farm. It's one of the most eye-catching wood farm fence ideas in this article.
4. Split Rail Farm Fence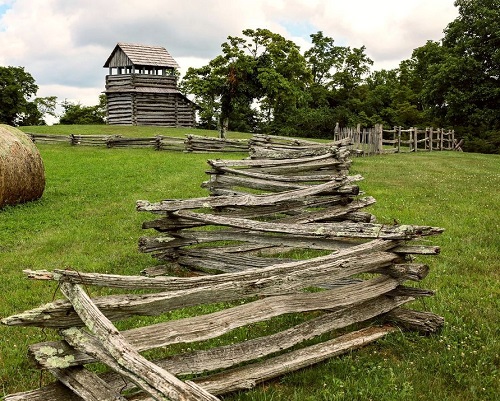 Bring brings an authentic countryside aesthetic to any property with this split rail fencing idea. Constructed from rough-hewn timber, it's a visually appealing boundary marker and also gives a sense of security.
5. DIY Wood and Netwire Farm Fence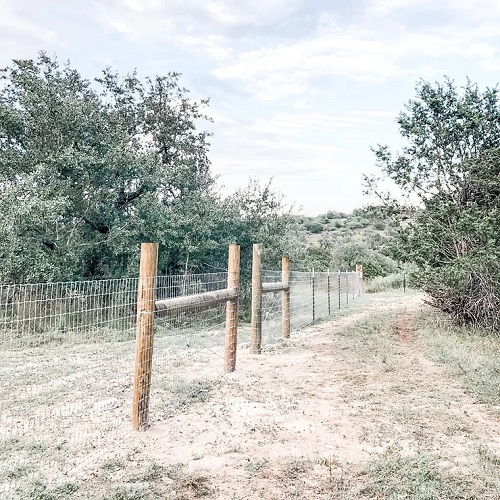 Sturdy wooden posts and woven netwire are all you need to create a functional and cost-effective farm fence. The netwire adds a layer of security, preventing smaller animals from slipping through, while the wooden posts deliver a rustic aesthetic.
6. Simple Farm Fence Idea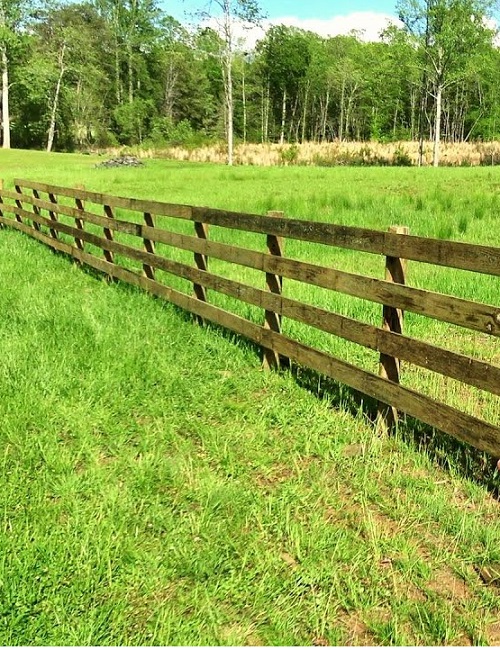 Take inspiration from this video tutorial and learn how to build visually appealing and durable board fencing for your farm. It fits well with both modern and traditional farm styles.
7. Rustic Farm Fence With Wheel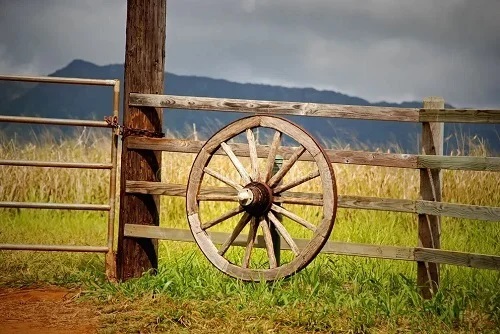 Give your farm an extraordinary focal point by attaching an antique wooden wheel to the traditional wooden rail fence. It's the best way to give your outdoor space an old-world touch.
8. Wood and Wire Cheap Farm Fencing Idea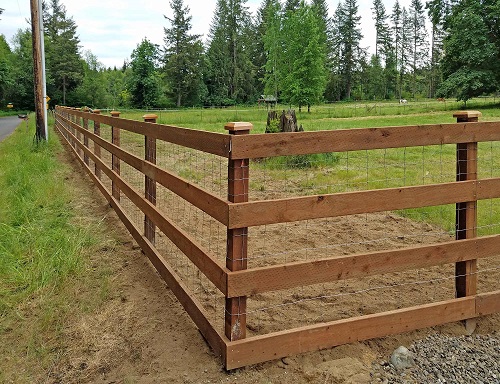 Combining sturdy wooden posts with resilient wire mesh provides a practical and aesthetically pleasing boundary. It keeps the animals safe and provides unobstructed views of the landscape.
9. Rustic Log Fence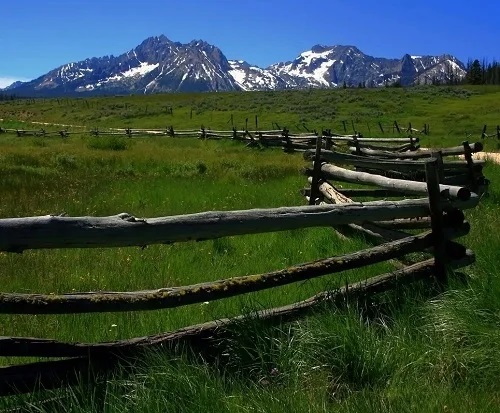 Incorporate nature's raw beauty into your outdoor space by creating a boundary structure from sturdy wooden logs. Such a fence can easily adapt to the dimensions of your area, be it a vast expanse or a compact backyard.
10. 3 Rail Wood Farm Fence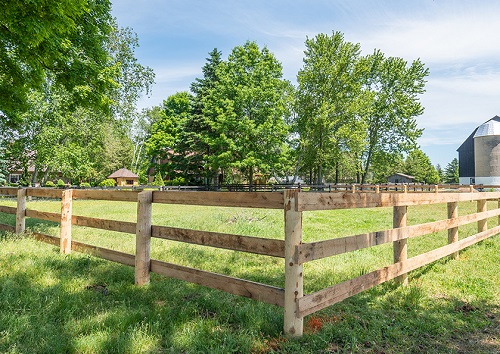 The three-rail wood fence is a classic and practical choice for any rural property. It consists of three horizontal wooden rails supported by sturdy posts. Furthermore, it's also a cost-effective fencing option for enclosing livestock and securing farmland.
Here are the Best Backyard Fencing Ideas