Turn your living room or office space into a fisherman's paradise with these elegant Trout Mount Ideas. Here are the top picks!
Catching a trout can be an adventure. The patience, the thrill, and the excitement all add up to create a memorable experience. But what if you could extend that experience beyond the riverside? With these handpicked Trout Mount Ideas, you can make your fishing memories unforgettable.
Read the Best Crappie Mount Ideas here
---
Trout Mount Ideas
1. Trout Wall Mount on Driftwood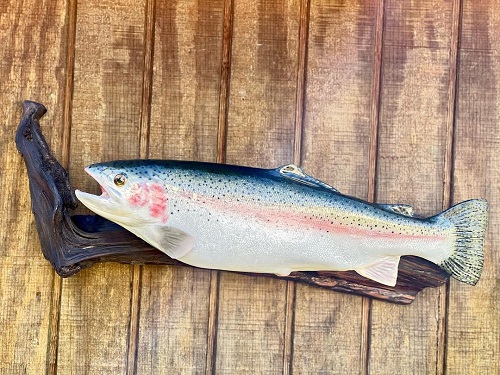 A rustic piece of driftwood serves as the perfect base to display a mounted trout, adding a touch of natural authenticity. The rustic look of the wood enhances the fish's beauty, creating a distinctive and eye-catching wall decoration.
2. Rainbow Trout Mount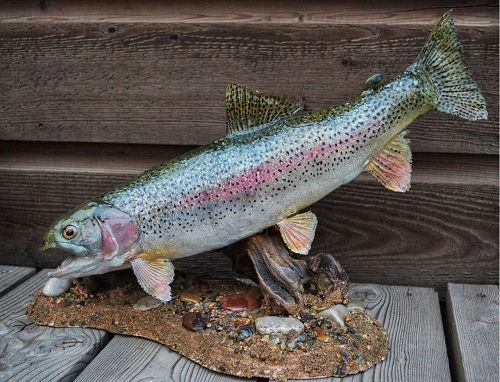 The base of this mount is adorned with sand, seashells, and stone, representing trout's natural habitat. It adds character to the space while subtly showcasing your passion for fishing.
3. Brown Trout Replica Mount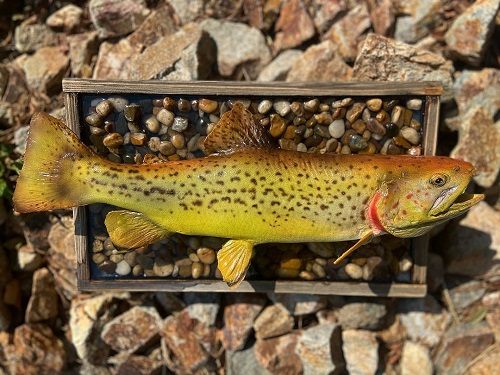 Presented on a resin background with tiny stones, this trout display is a standout piece that goes quite well in any setting. It's one of the most eye-catching trout mount ideas on this list.
4. Gila Trout Mount on Round Wooden Slice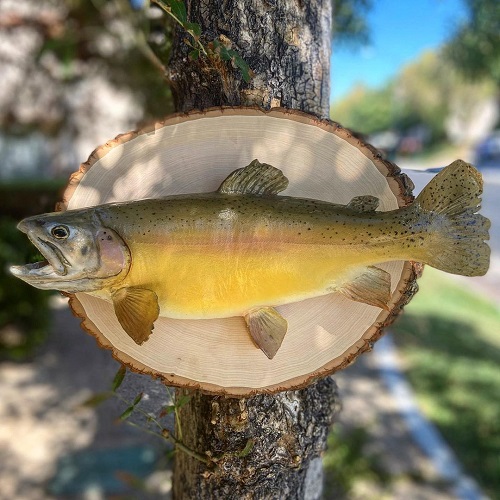 Display your prized Gila trout on a circular wooden slice. This mount idea combines the beauty of aquatic life with a touch of rustic charm. It's sure to enhance the look and feel of any home decor.
5. Rainbow Trout on Deer Antler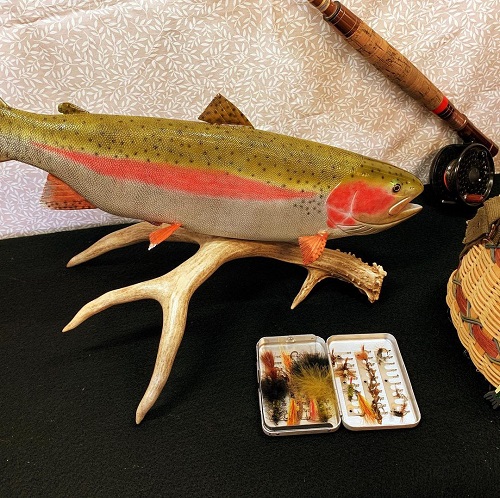 In this display idea, a real or faux deer antler is used as a rustic base to mount a trout replica. This unique fusion creates an eye-grabbing display, ideal for any outdoor enthusiast's collection.
6. Trouts Pedestal Mount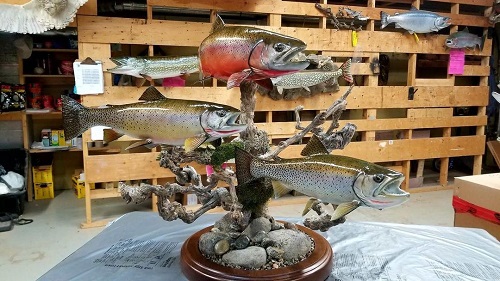 This arrangement creates a scenic view, with several trout positioned on a wooden branch affixed on a circular wooden base. It's also adorned with stones to enhance the overall aesthetic.
7. Golden Trout Mount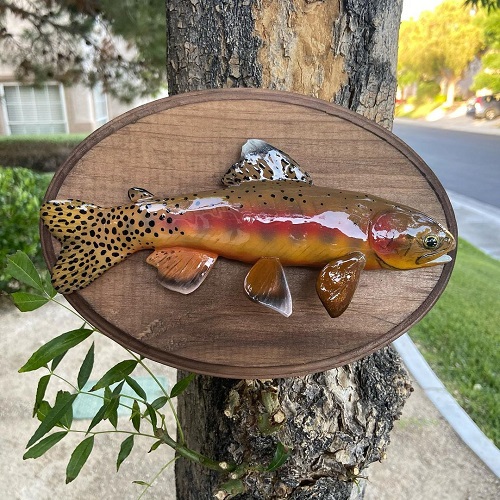 An elegant option is to secure your golden trout on a textured wooden plaque to create a captivating life-like display specimen. You can either use the replica or a fish skin-covered styrofoam mannequin for this project.
8. DIY Rainbow Speckled Trout Mount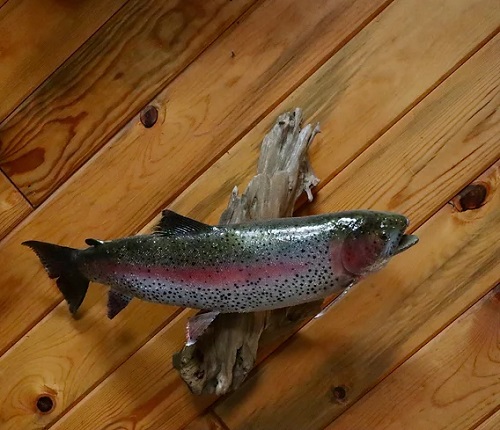 Follow this detailed tutorial to create a rainbow trout mount on a piece of driftwood. It's made up of the real skin of a rainbow trout fish.
9. Cool Brown and Brook Trouts Mount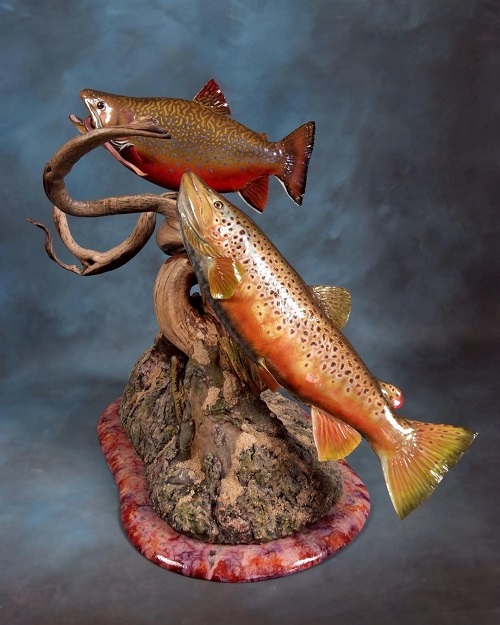 With a glossy marble base and custom habitat, this brook and brown trout mount is a sight to behold. Introduce this display piece in your living space or office table to elevate the visual appeal.
10. Lake Trout Mount
Equipped with a hanger on the back side, this fish mount can easily hang on a wall using a single drywall screw. It's a traditional skin taxidermy mount.
Read the Best Red Fox Mount Ideas here