Incorporating fence in the backyard is necessary for safety and privacy! Here are some great DIY backyard fence ideas we've found for you.
1. Horizontal Plank Fence with Metal Posts
Placing wooden slats on metal posts help you combine visual appeal with sturdiness to create a fence that doesn't get blown away by the wind. Here is the detailed post!
2. Darkly Painted Wooden Garden Fence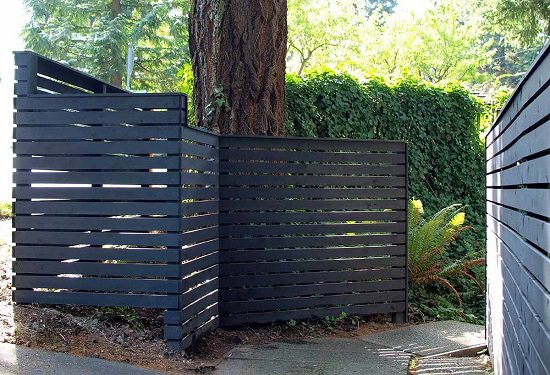 This darkly stained garden fence is perfect for keeping out prying eyes out of your garden, especially if you're keen on growing vegetables sometime soon. Get the instructions from here.
3. DIY Classic White Picket Fence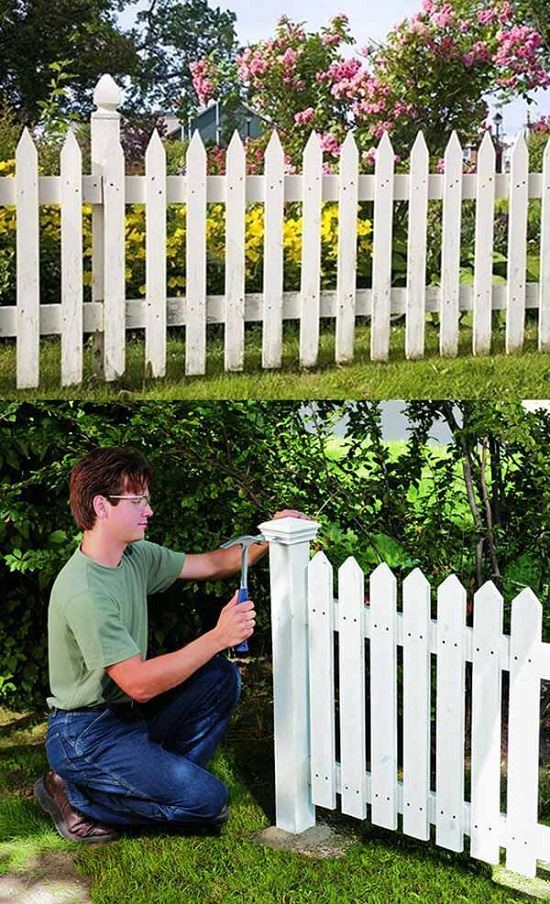 This elegant white picket fence lets you wave at passersby while keeping out unwanted garden pests. It's also a nice option for those trying to emulate a cottage look. Here's the DIY!
4. DIY Rustic Twig Fence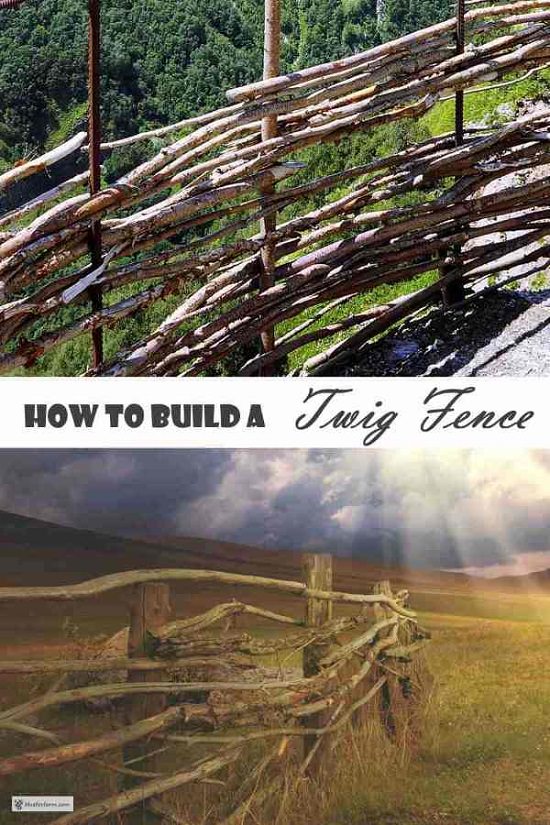 Painstaking to make yet rewarding nevertheless, this twig fence is just what you need to add a slice of fairytale to your regular home. Click here for the DIY.
5. 10 Backyard Fence Ideas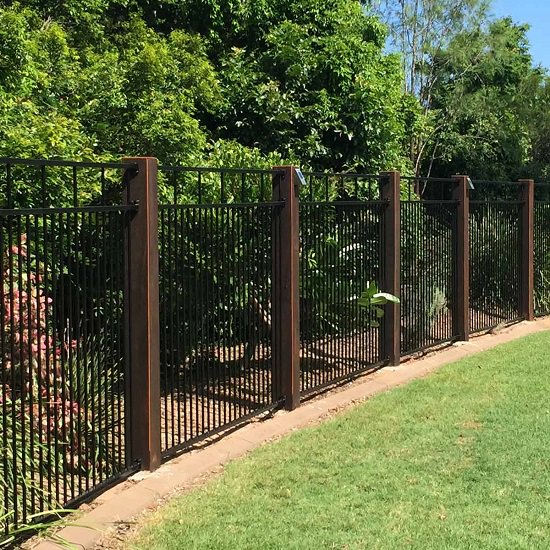 Perfect panels of iron bars offer a defined boundary, enhancing curb appeal and automatically increasing the resale value of your home. Find out more here.
6. Repurposed Shutter Fence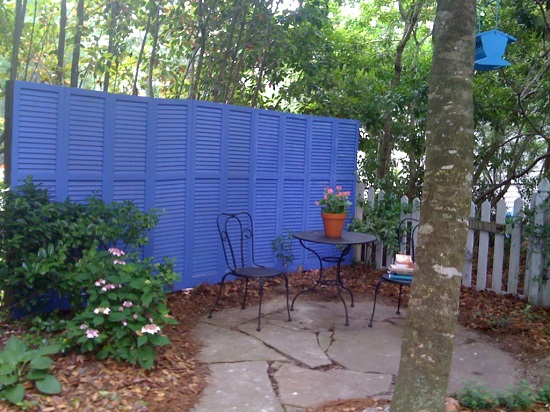 Using recycled shutter for your fence means it will always match your home's aesthetic. Plus, it allows you to customize with multiple color options. Replicate it with the help of this post.
7. Southwestern Industrial Corrugated Metal Fence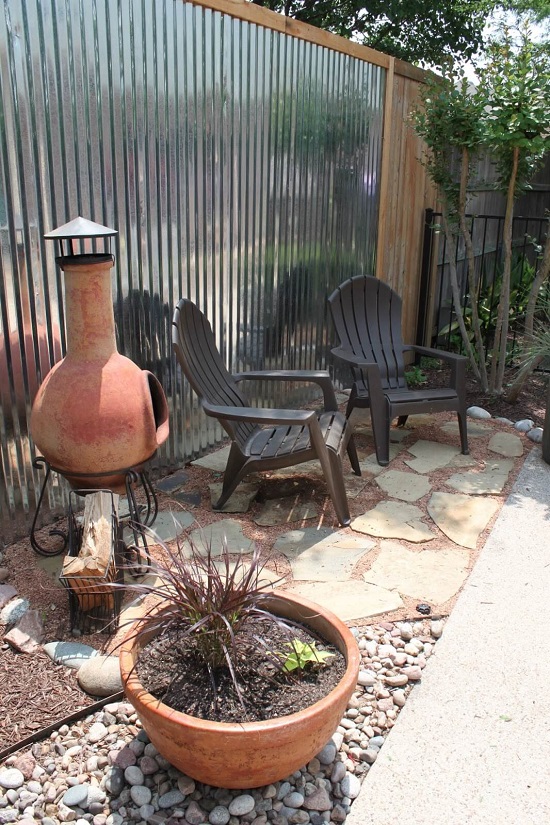 This corrugated metal fence is perfect for bringing maximum sunshine and warmth to your outdoor seating area. We got inspired by this post.
8. Simple DIY Modern Wattle Fence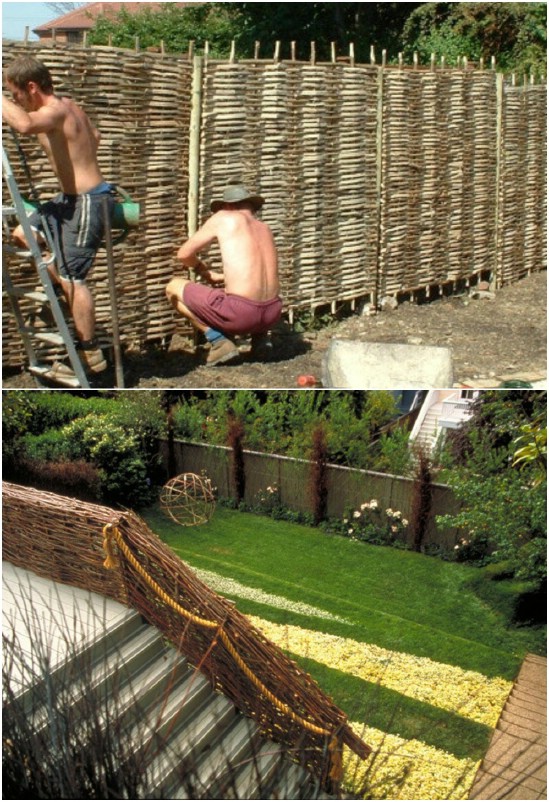 For a rustic touch to your modern home, consider crafting out this elaborate backyard fence. Visit Apartment Therapy for the DIY!
9. Simple DIY Wood And Wire Fence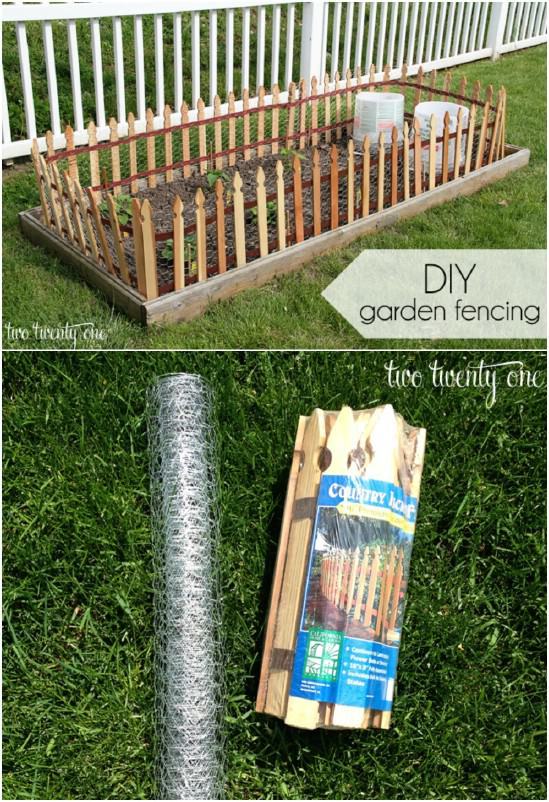 If you want a decent amount of visibility while protecting your property, this wood and wire DIY fence here is an excellent option.
10. DIY Stained Horizontal Plank Fence
Take inspiration from Taryn Whiteaker and paint your wooden fence a darker shade to go with the season.
11. Marble Backyard Fence Ideas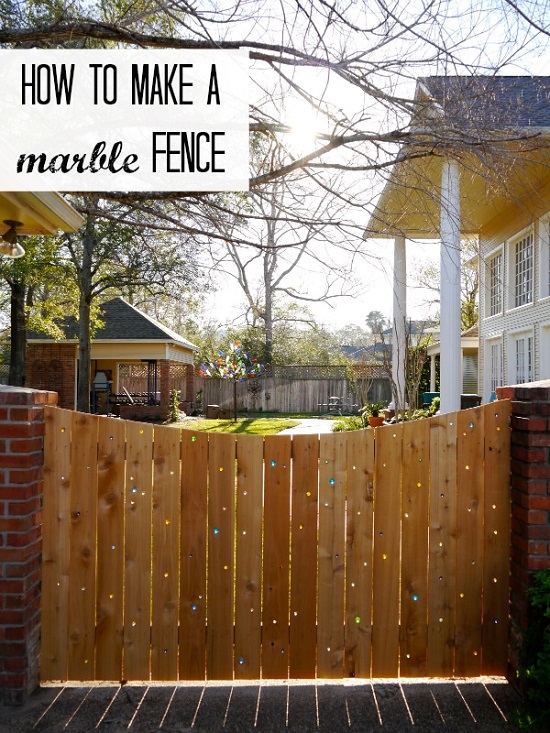 The myriad colors of this marble fence are sure to amaze your guests. What a beautiful way to emphasize the entrance! Get the instructions from here.
12. Recycled Wooden Pallet Backyard Fence Ideas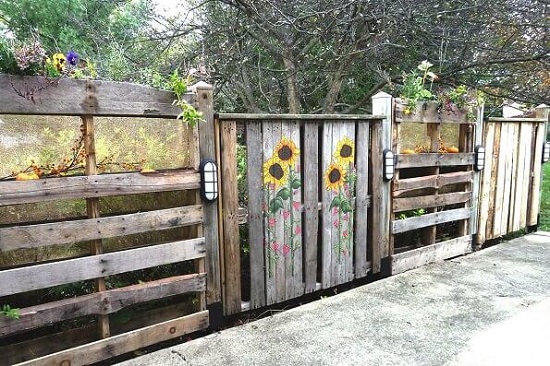 Made of recycled wooden pallets, This beautiful fence has flowers painted on it to bring in a little color to the yard during the winter months. Recyclart provides more details on this project.
13. Tall Cedar Wood Plank Fence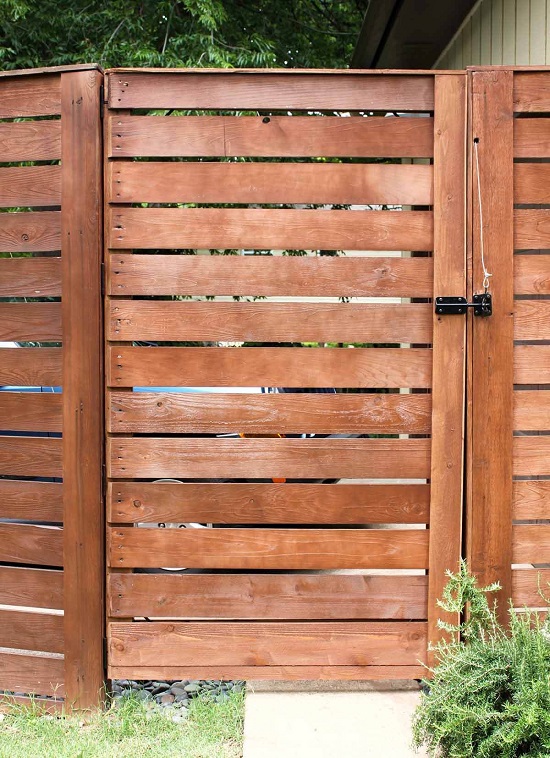 This beautifully crafted cedar wood fence gives you the privacy you need without blocking out sunlight. The complete post is here.
14. Repurposed Bi-Fold Door and Plank Fence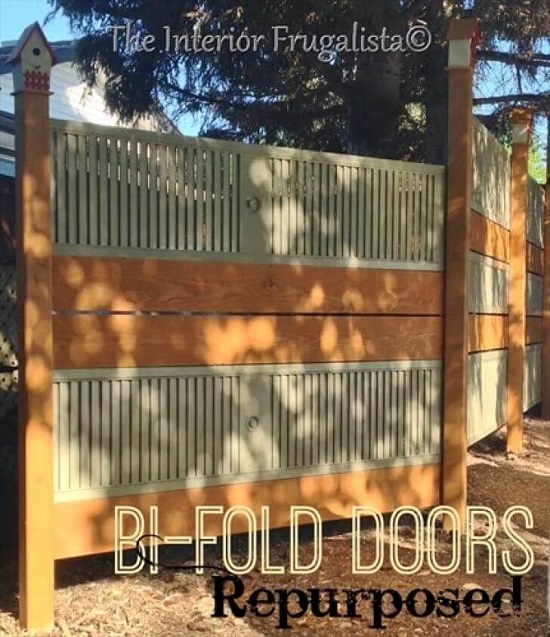 This DIYer Interior Frugalista went the extra mile by combining bi-fold doors with wooden planks to create a one-of-a-kind fence with a unique character that is hard to miss.
15. DIY Wooden Chevron Panel Fence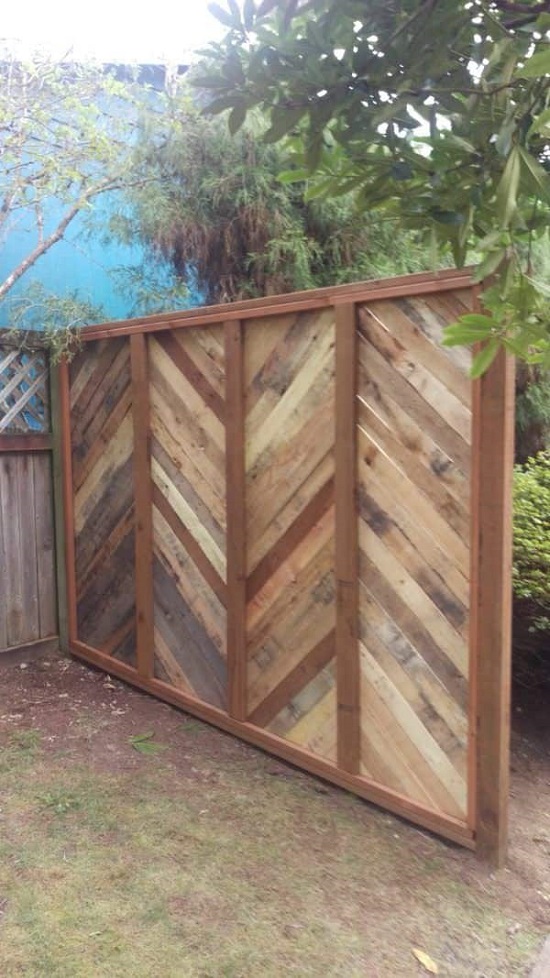 The pretty framing of repurposed pallets together with the different colors of wood give an aesthetic feel to this DIY backyard fence.
 We hope that you've found something useful for your garden in these 15 Backyard Fence Ideas. We welcome your suggestions of more such DIY fences in the comment section!