Showcase your talent in the next fair nearby by displaying your art with these 10 craft fair display ideas!
1. Rolled Up Old Newspaper for a Watch Display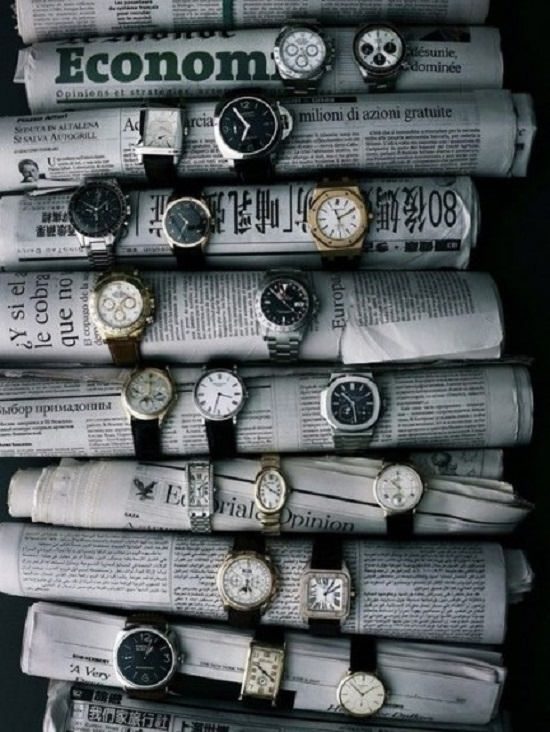 Rolled-up newspapers stacked up in a neat array form wonderful display options for your diverse watch collection. Plus, they are a real space-saver too! Get the DIY here.
2. Display Clothing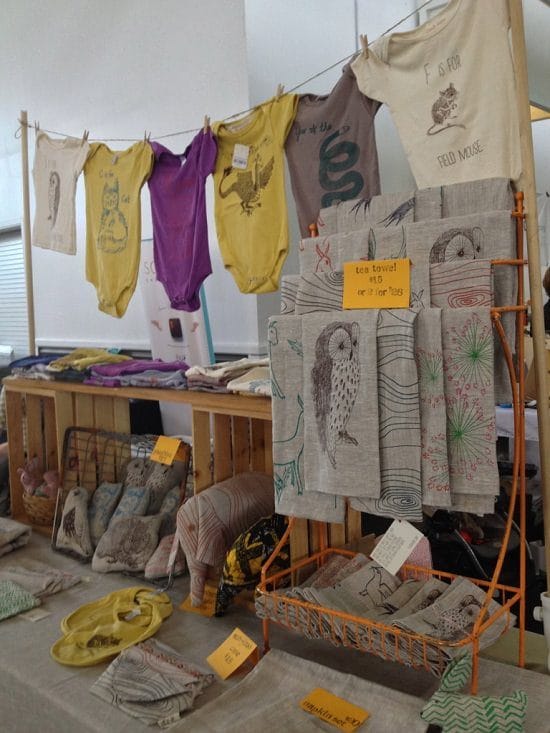 With small spaces, make every inch count; create this cozy craft fair booth complete with a banner showcasing some of the items above the work desk. Get inspiration here to get started.
4. Craft Show Booth/Shutters Only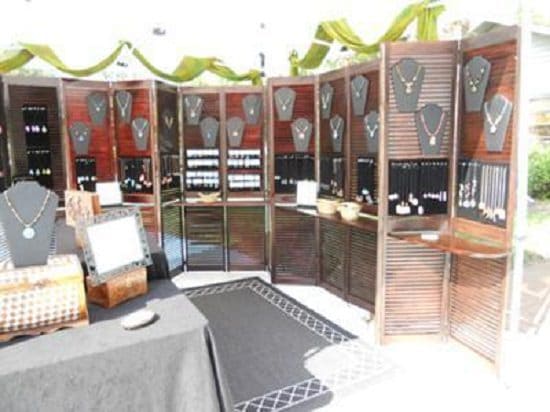 This rather ingenious idea shows you how to arrange shutters side-to-side and remove the connecting slats in order to create a plane surface for craft display.
5. Pallet Crates
Perfect as a vintage-themed outdoor fair, this DIY arrangement of wooden crates paints a pretty picture when decked up with fairy lights and seasonal ephemera.
6. Pallet Wall Fair Craft Display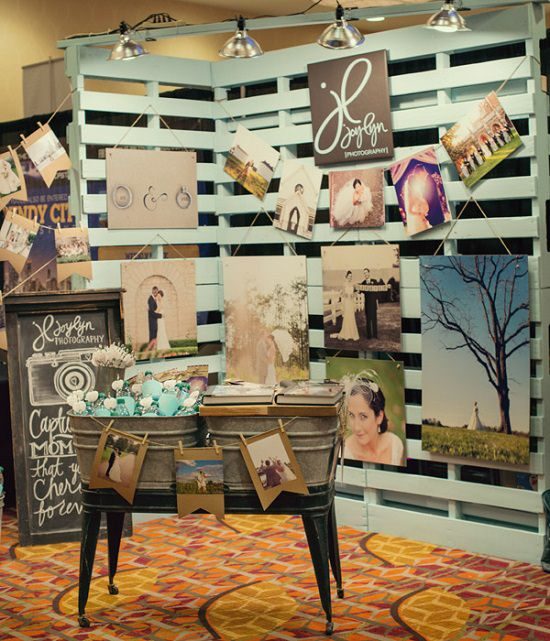 Reclaimed pallets spruced up with fresh paint form the perfect canvas for your beautiful artworks and photographs. Amp up the rustic quotient further with galvanized buckets heaped with straws and seasonal foliage. Take inspiration here.
7. DIY Folding Display with Chicken Wire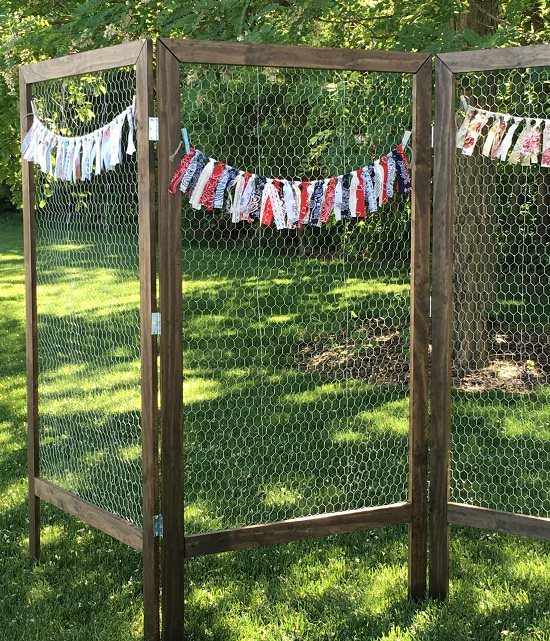 When you're looking for an outdoor koozie DIY that allows you to display handmade jewelry, holiday cards or fabric garlands, go for this multi-paneled wooden frame stapled with chicken wire. Make it with this tutorial.
8. DIY Holiday Market Display with Ryobi Tools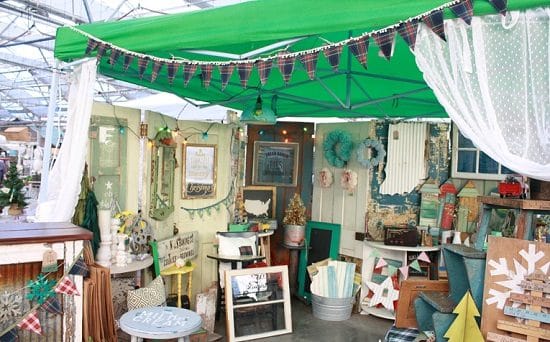 With curtains, salvaged doors, and vintage stools, this makeshift market idea actually feels like stepping into an actual shop and the use of varying heights gives it the dimension that your clients need to understand the utility of the item on sale.
9. Old Suitcase Fair Craft Display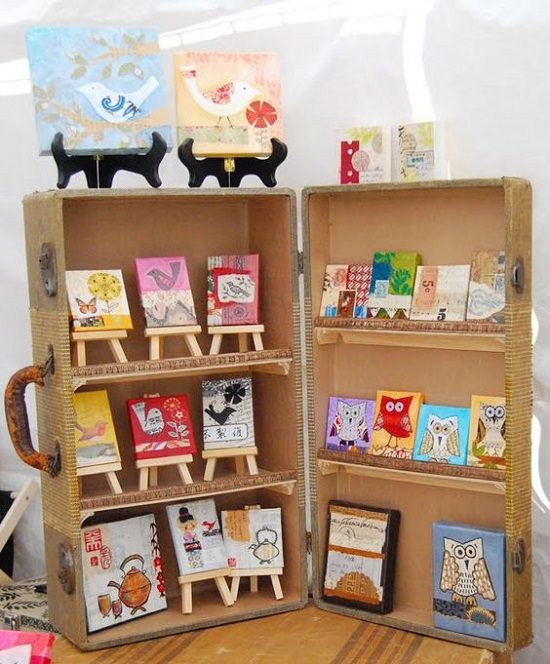 Glue cardboard shelves to a vertically placed open suitcase and voila! You have an interesting and super portable arrangement to display your handmade craft books, collages and Christmas cards. Here's the inspirational idea.
10. Wooden Ladder Shelving Craft Fair Display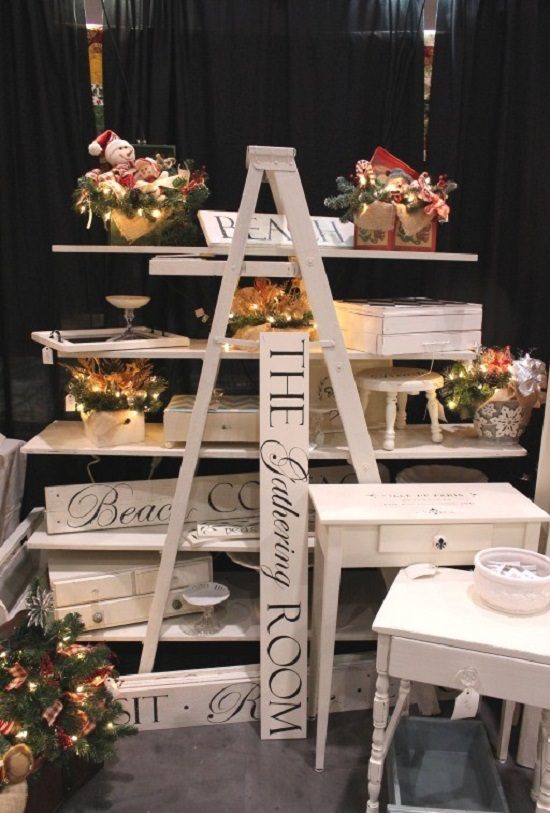 One of the most budget-friendly display ideas ever, this idea involves an old ladder and some white paint. Alternatively, you can create a bigger surface with bi-fold doors hinged together at the back.
11. Craft Fair Display Idea using Dollar store items
Thrift store items such as wrought iron bins are great for displaying handmade jewelry. Get creative and stack a couple of bins of different sizes to create visual appeal.
We hope that you got the idea to set up your new fair display like any of these Craft Fair Display Ideas! Keep visiting us for more such DIYs.