Look out for these wooden spool ideas to create some rustic and unique masterpieces for practical yet fancy home decor and fashion purposes!
1. DIY Rustic Clock made from a Small Wooden Spool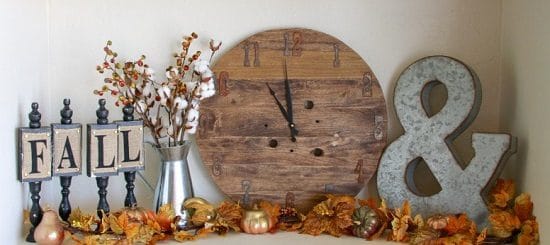 Make your mantel fall-ready with this beautiful clock upcycled from a wooden spool and a bunch of seasonal paraphernalia. Details are here.
2. Small Wooden Spool Patio Table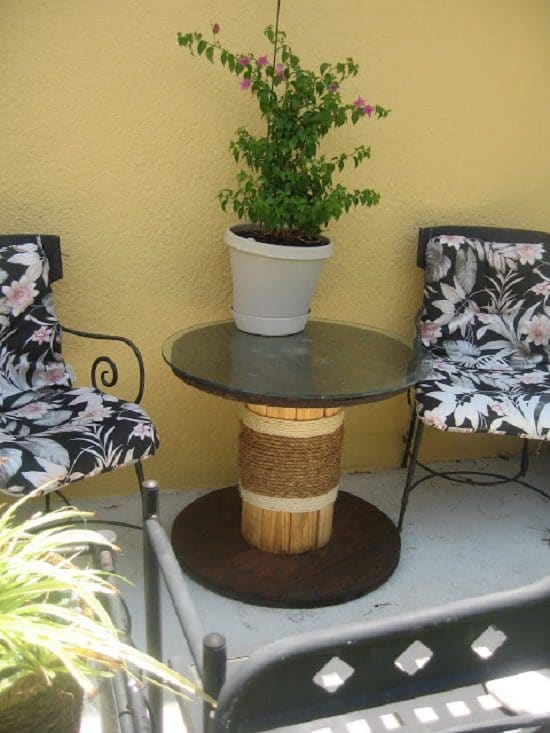 Upcycle a spare cable spool into a rustic patio table with just three simple steps- staining, wrapping the middle with manilla rope and gluing rounded glass on top. Here's the DIY.
3. Small Wire Wooden Spool Stool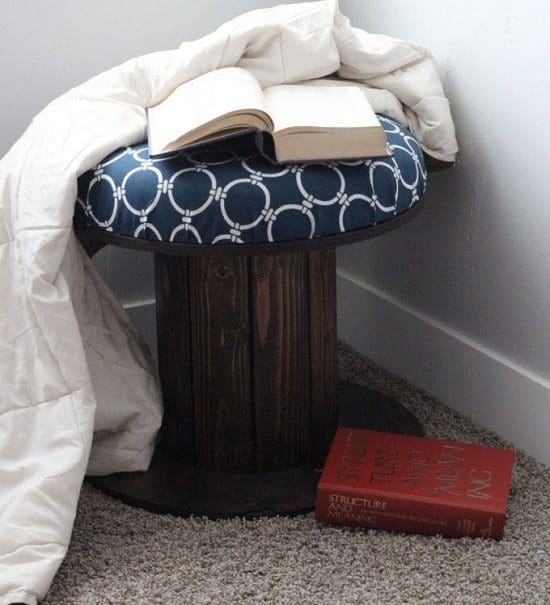 Why spend on store-bought stools when you can make one with a wooden spool. Just get hold of some stain and lacquer and prop it up with your favorite rug. Take inspiration here.
4. Mini Wooden Spool Necklace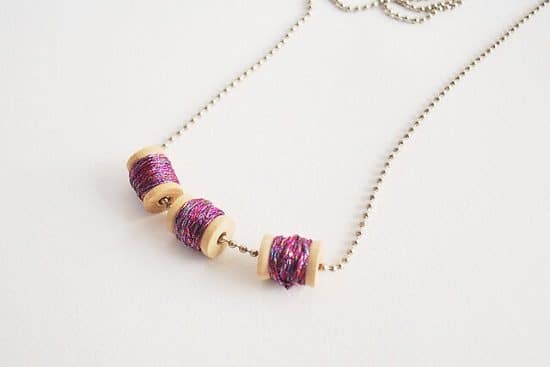 If you're looking for an easy and fun, no-fail craft project for kids, try this mini-spool necklace DIY. It involves just three items to get started with and is ridiculously easy to customize.
5. DIY Wooden Spool Holiday Garland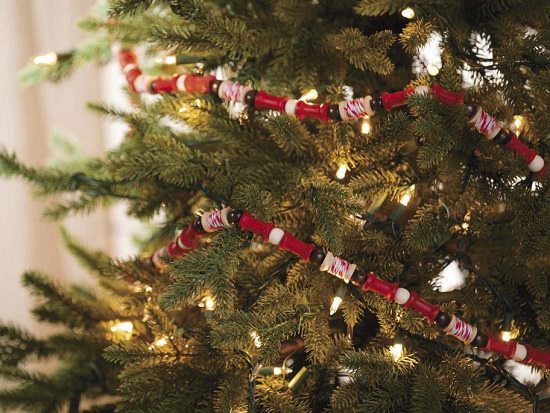 Whether you want to dress up the fireplace for the holiday party, or pretty up the Christmas tree like never before, garlands of red wooden spools mixed in with brown and white beads are a great accessory to have handy. Here's the full DIY.
6. DIY Small Wooden Cable Spool Art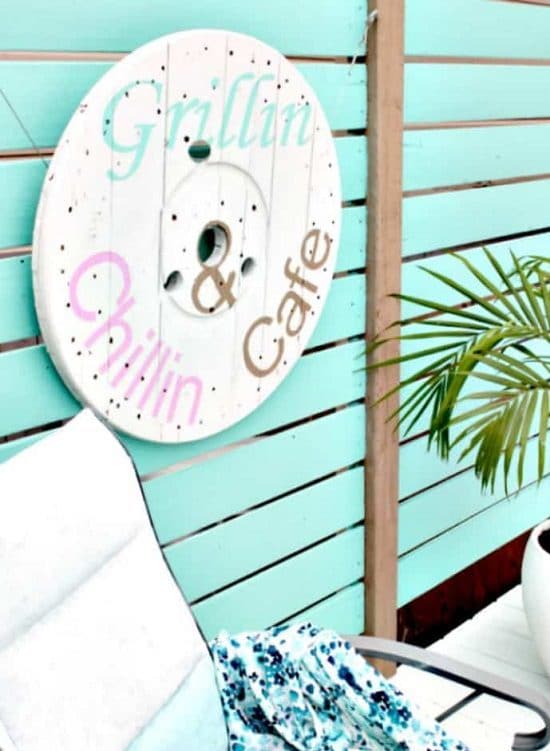 Freshen up a boring deck with all-new paint, a chair propped up with a throw cushion and an oversized planter. Also, take a cue from this DIY and fashion a yard sign from a wooden spool for a personalized touch.
7. Coffee Station

By upcycling a wooden spool into a coffee station, this DIY shows you how to condense your little coffee mugs, creamer, and sugar all in one tiny little space of your kitchen countertop.
8. Christmas Table Decorations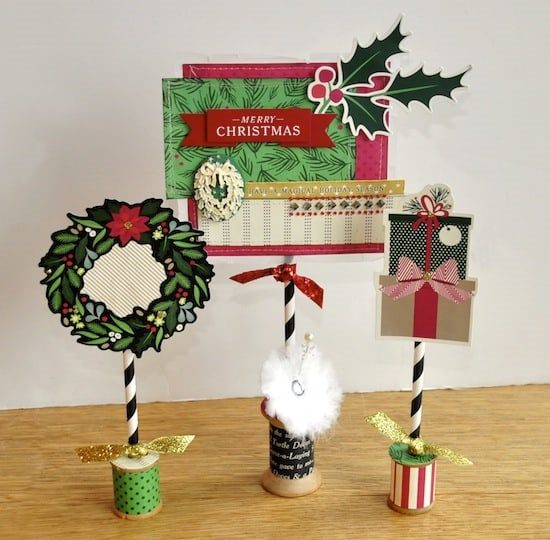 Cover a bunch of vintage wooden spools with pretty fabric and use them as stands for your DIY Christmas ornaments to create a vibrant centerpiece for the holiday table. Here's the DIY.
9. Wooden Spool DIY Wreath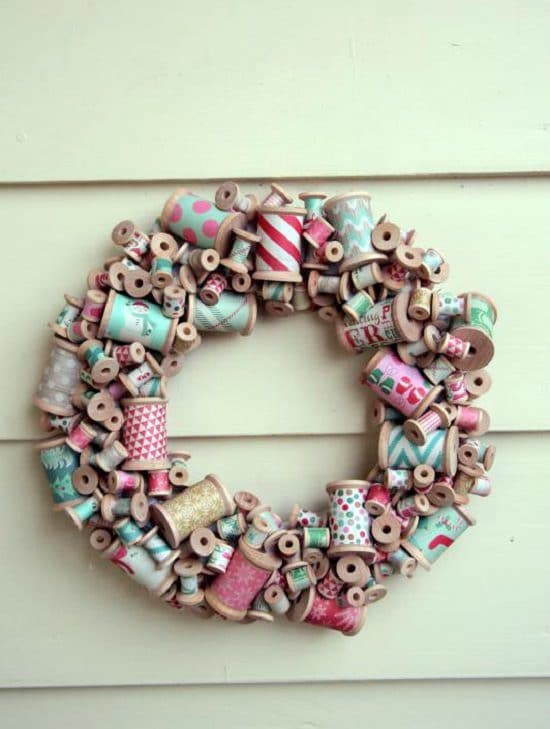 This fall-themed wooden spool wreath is a lovely way to showcase your creativity to the world. You can use a variety of scrapbooking paper to reflect your favorite color palette or use up everything you have in your stash. The DIY is here.
10. Wooden Spool Race Car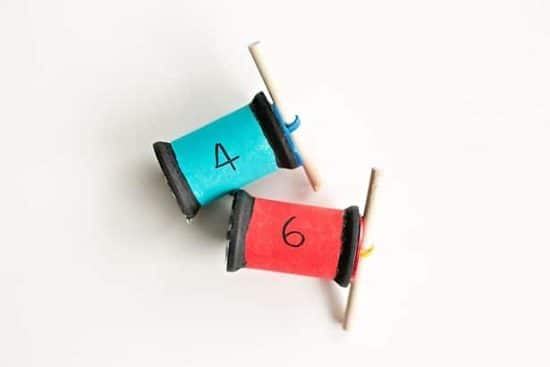 Get hold of yarn and dowel and turn boring wooden spools into instant moving cars that kids and kitties will enjoy watching. Follow the five-minute DIY here.
11. Wooden Spool Knitter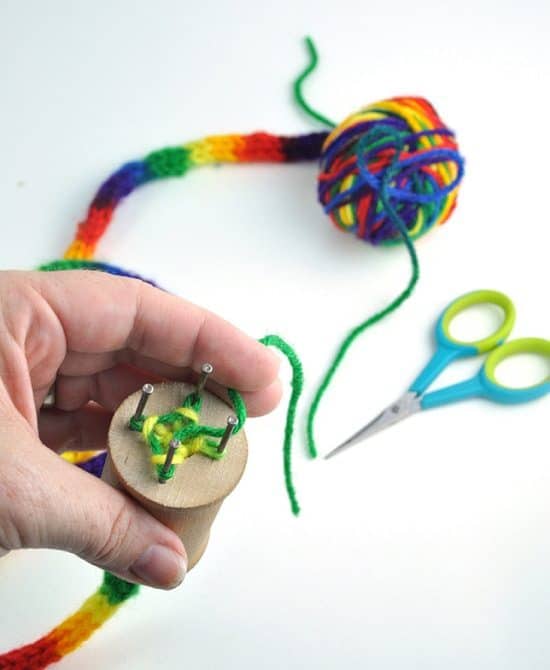 Ace your knitting classes at school with this simple knitting tool made by hammering nails on wooden spools. Get the DIY here.
12. Vintage Wooden Spool and Bead Pendant
With a wooden spool, some jewelry making supplies and beads, you can create a beautiful and unique pendant, perfect for gifting your pre-teen girl on her birthday.
13. Christmas Ornaments
Create Christmas ornaments at the drop of a hat with wooden spools and embellishments of your choice. You can go overboard with beads and rhinestones or keep it subtle with tassels only.
14. Industrial Lamp
Who would think that this industrial-style lamp is actually an old cable reel in disguise! Check out the tutorial to get it done with limited supplies.
Technically, there are many more things that you can craft with wooden spools. In case, you innovate some small wooden spool ideas, feel free to share them with us!