These doll organizer ideas would save you from the mess of dolls all around the house, plus it's quite a good idea for a girl's room decor!
1. Doll Organizer Wall Hanger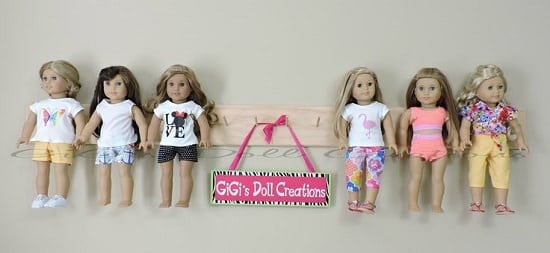 Screw a row of wooden dowels on a wall-mounted wooden panel to create a unique, space-saving doll organizer. Here's the DIY.
2. Shoe Hanger Doll Organizer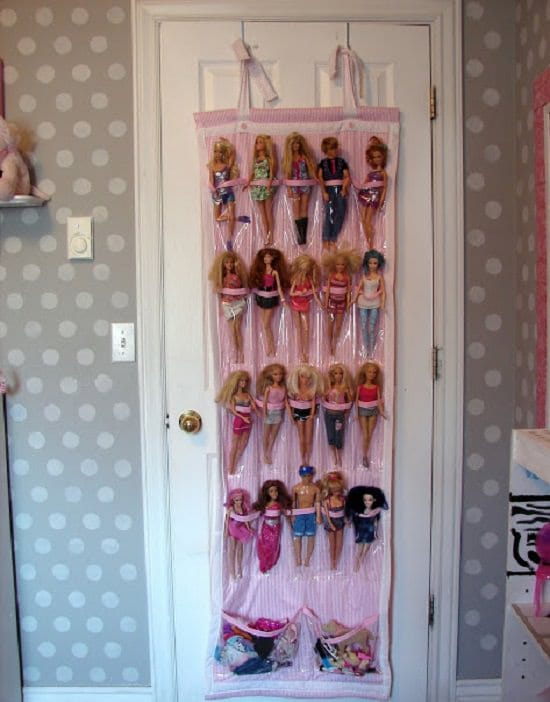 Make a customized barbie holder with thick plastic straps to utilize the back of your children's closet doors for toy storage. Here's the DIY.
3. Shelves Doll Organizer
Repurposing old clothes rack into doll storage lets you free up some valuable floor space in your children's playroom. Get more information here.
4. Wooden Crate Doll Organizer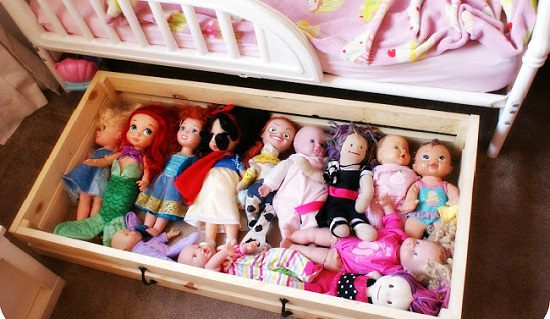 Building a custom-made drawer from scratch is a clever idea to use up the dead space beneath your toddler's bed. Get the DIY here.
5. Plastic Container Doll Organizer
The best thing about storing dolls in plastic containers is that they come in different sizes, so you can tuck them in the oddest of corners, like the area under the bed or over the cabinet. Check out this DIY for inspiration.
6. Barbie Storage Holder
With multiple sections for individual storage, an easy hang-up style, and a sturdy velcro lining, a shoe holder is a great organization tool for post-playtime cleanup.
7. Shoe Rack Doll Organizer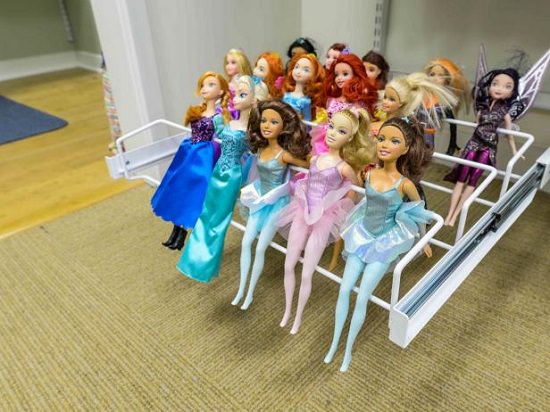 A miniature shoe rack doesn't just store your children's dolls but also keeps them seated in a theater-style, thereby creating a lovely focal point in the playroom. Here's where you can get inspired.
8. Wall Selves Organizer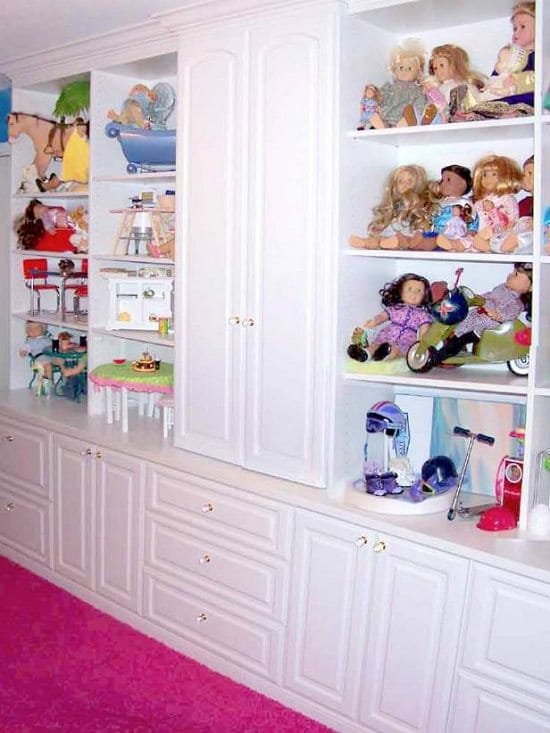 An array of cabinets and wall shelves are a great add-on to store stuffed toys and dolls in a girl's bedroom. Get inspiration here.
9. Dollar Tree DIY Organizer
Using cheap Dollar tree finds, this DIYer created an artsy doll organizer that looked just as fancy as a complete dollhouse in itself, thereby making the process of storage fun for the kids as well.
 We hope these doll organizer ideas helped you to avoid toy clutter around your house and save the mess! If you've got more ideas to keep toys organized in the house, feel free to share them in the comment section.