Turn old champagne bottles into something new and creative with the help of these DIY glitter champagne bottles! They are great to decorate any interior space.
1. DIY Glitter Bon Affair Bottles + Bridal Gift Tags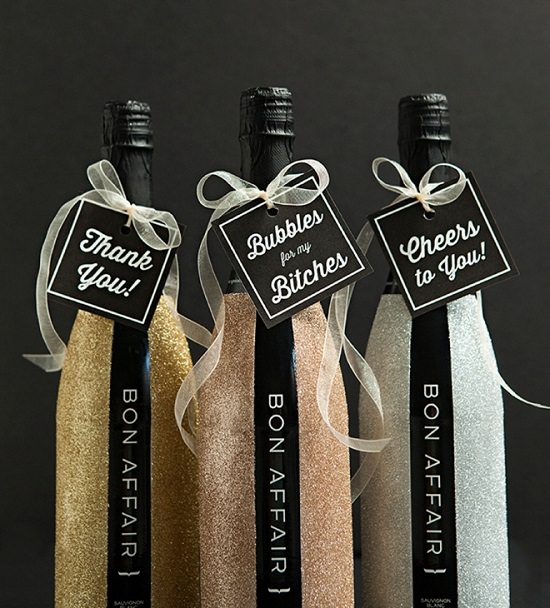 Quirky gift tags and gold glitter make it super easy to amp up the glamor quotient of wine bottles, making occasions more special and memorable. For the detailed post, click here.
2. DIY Gold Glitter Champagne Bottles For Awards Night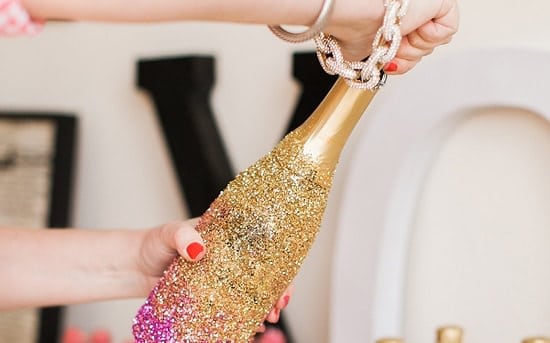 This shimmery champagne idea is an easy way to add glitz to the party while drawing lots of praise in the process. Here's the DIY!
3. Glitter Mini Champagne Bottles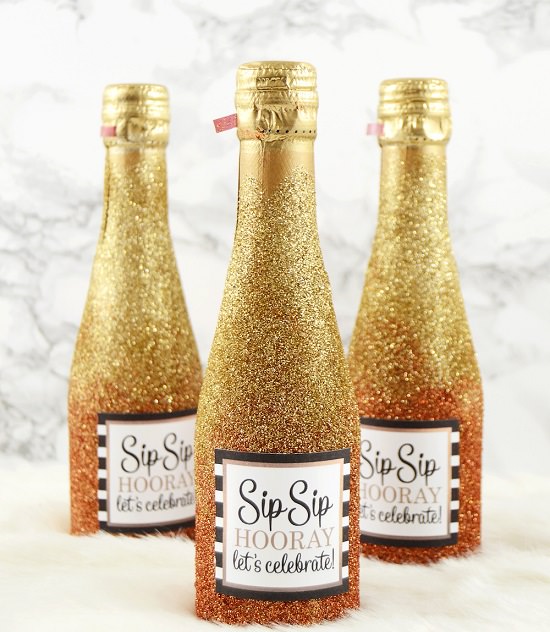 Even with a few supplies and no crafting skills whatsoever, you can create these gorgeous, glitter-studded champagne bottles to add to a gift basket. Follow the instructions here.
4. New Year With A DIY Glitter Champagne Bottle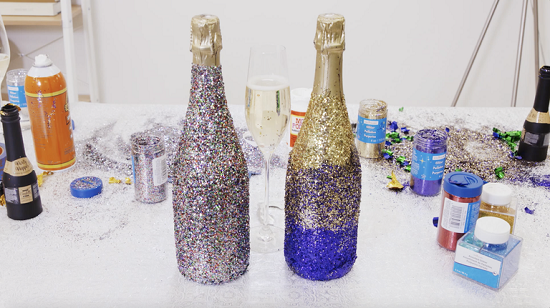 If gold and silver glitter is too high-brow for the party, consider fun colors like blue and purple for a dreamy effect. Visit HouseBeautiful for the DIY.
5. Gold with These DIY Sparkly Bottles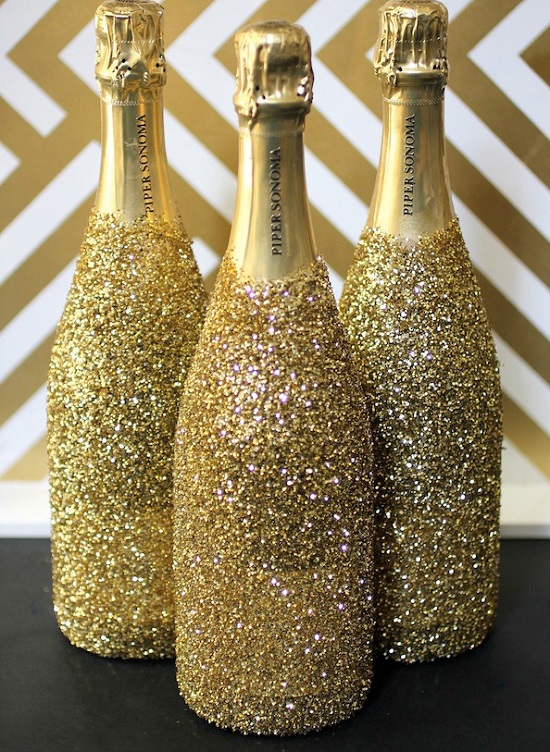 A must-have to celebrate every occasion in style, these gold-glittered champagne bottles classes up your parties, no matter how drab the decor. See the tutorial here.
6. Ultimate Girls' Valentine's Party: DIY Glitter Champagne Bottles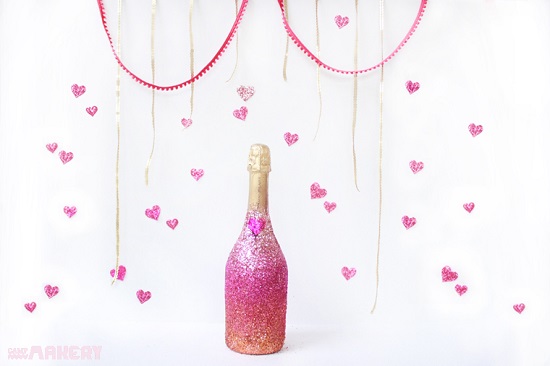 Creating different patterns of glitter on champaign bottles is a unique way of customizing party favors. For more details see this post.
7. Silver Glitter Champagne Bottle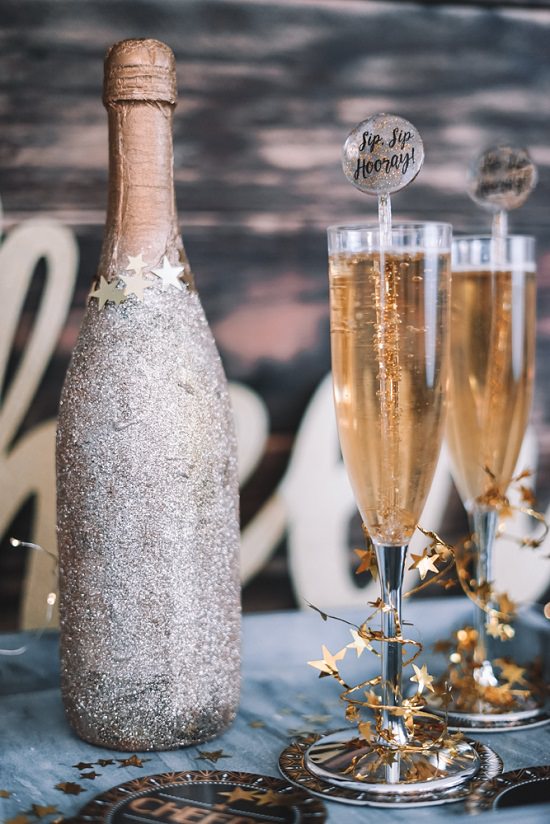 However much you dress up, this Instagram-worthy champagne bottle is the one to get the maximum clicks at the party. We got inspiration from here.
8. DIY Gift Champagne Bottles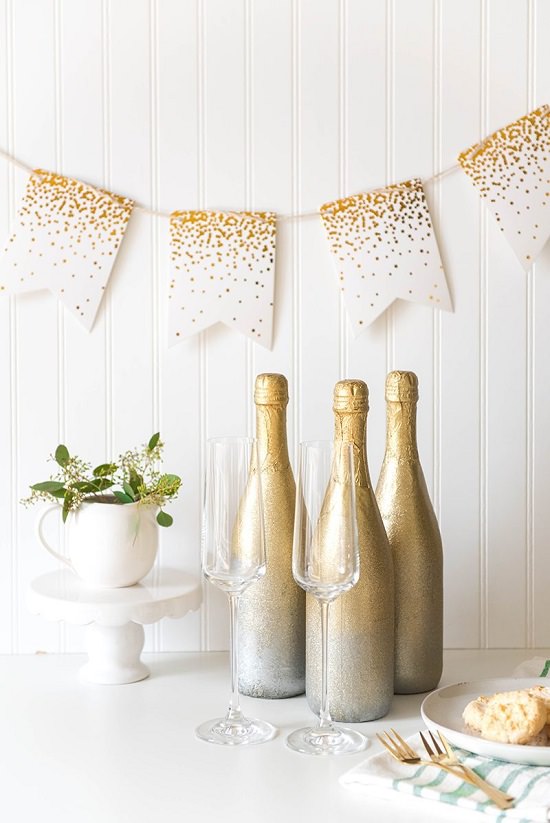 This sparkly champagne bottle with its understated sheen is a nice gift for someone special who has achieved a milestone- like a graduation or a wedding anniversary. Get the DIY from here.
9. Sparkling Party Glittered Champagne Bottles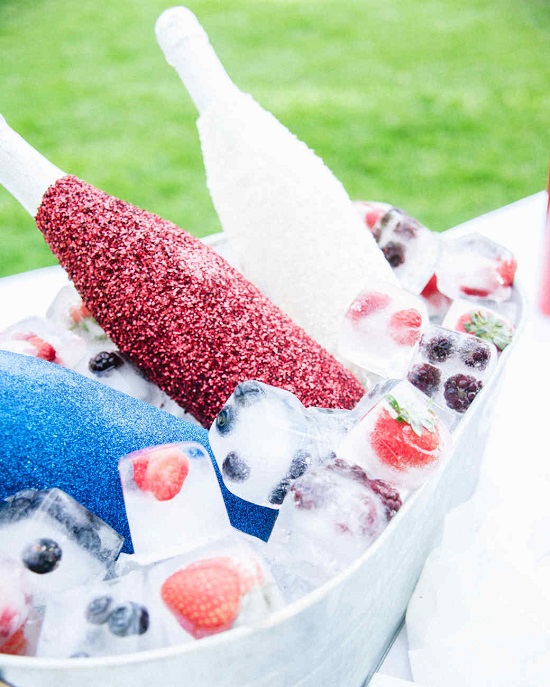 Creating glittery champagne bottles in patriotic colors is a cool way to celebrate the Fourth of July in style. Visit HelloLidy for the DIY!
10. DIY Glitter Ombré Champagne Bottle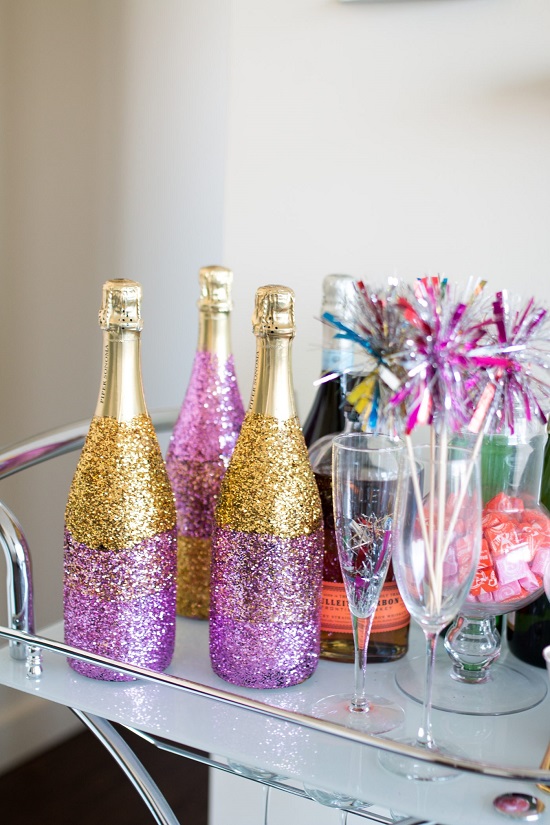 The ombre effect of these gold-tinted champagne bottles makes them great for parties of course, and just as good for sprucing up the table. Make it on your own by following this link.
11. Two Colours Of Glitter Bottles
Make holiday parties extra special with glitter-covered champagne bottles to go with the cheery mood. Get complete instructions here.
12. DIY Glitter Champagne Bottle Wedding Favors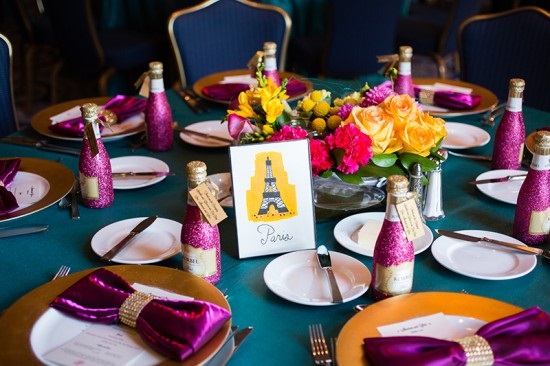 These miniature champagne bottles are sparkly wedding favors that are easy to customize and brighten up the venue. Check out this DIY for more details.
13. DIY Gold Glitter Champagne Bottle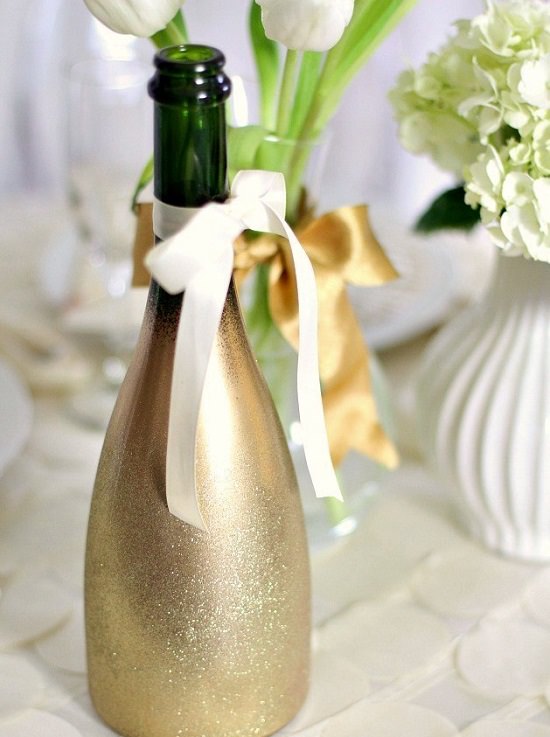 Amp up the glamor quotient of your champagne bottle gift with golden spray paint to create a gift that is fit for royalty. Get the details here.
14. Decorate Mini-Champagne Bottles With Glitter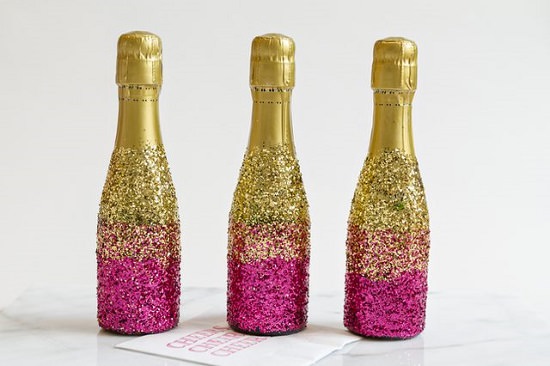 Adding pink and gold glitter to ordinary champagne bottles makes them unique and perfect as party decor items. Visit eHow to know more.