Try these DIY sleep spray recipe ideas to induce a night of sound sleep and as a way to treat insomnia to an extent!
1. DIY Lavender Linen Spray Sleep Spray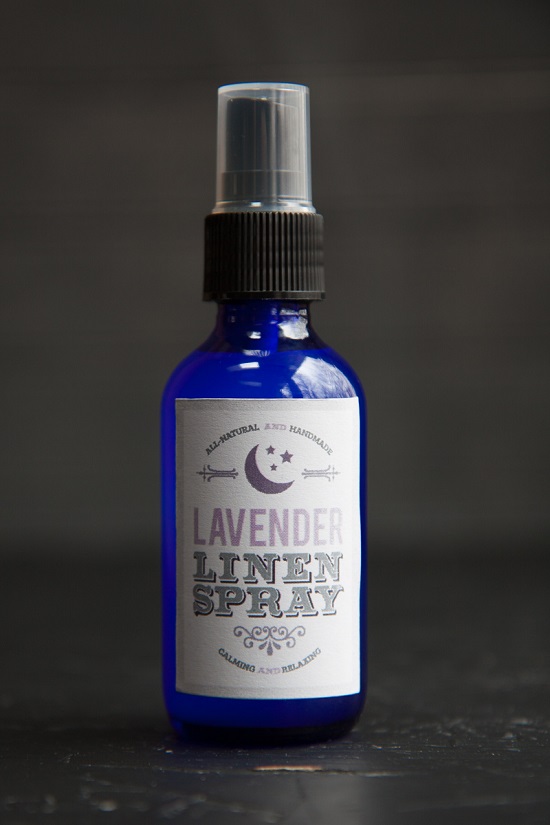 Far from the sedative effects of sleeping pills, this lavender-scented linen spray gradually lulls you into dreamland by balancing out erratic emotions and bringing you to ground state. Find the DIY here.
2. Essential Oil Recipe For Sleep DIY Spray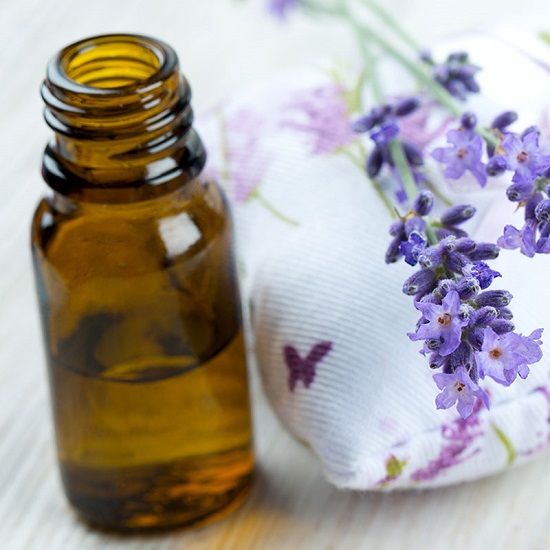 Tap into the magic of essential oils with this detailed and versatile DIY that gives you ample ideas for customization, meaning you can swap out ingredients easily to make a more relaxing blend or one that can help with breathing.
3. Sleep Tight Natural Pillow Spray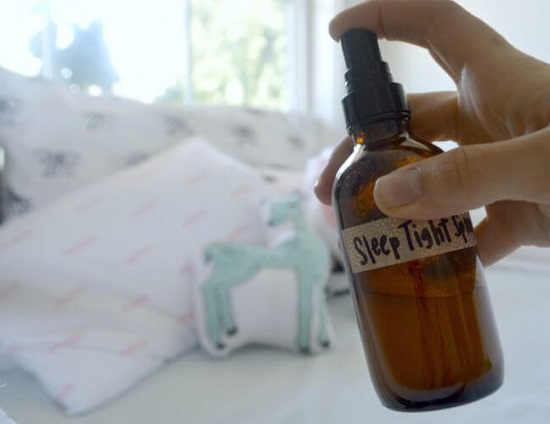 This effective sleep-inducing DIY spray is not only kid-safe but also includes expert-approved essential oils that are known to have healed chronic cases of insomnia.
4. Sweet Dreams Sleep Spray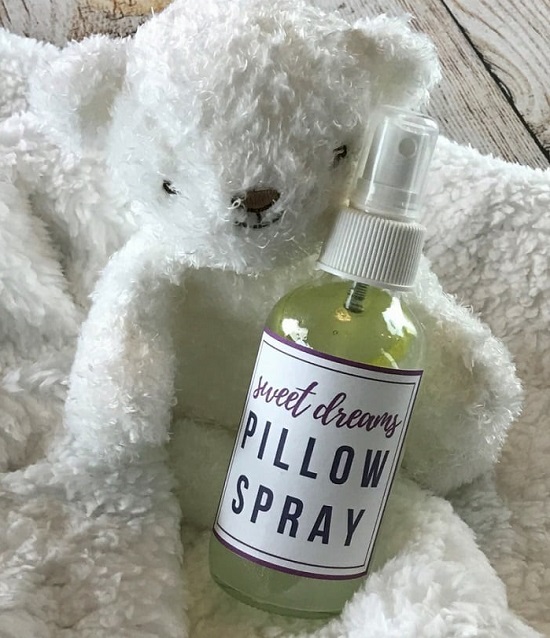 Including clary sage, bergamot, geranium, lavender, and frankincense, this soothing blend of essential oils is a definite winner for those trying times when nauseating headaches threaten to rob your nighttime sleep. Get the recipe here.
5. Aromatherapy Sleep Spray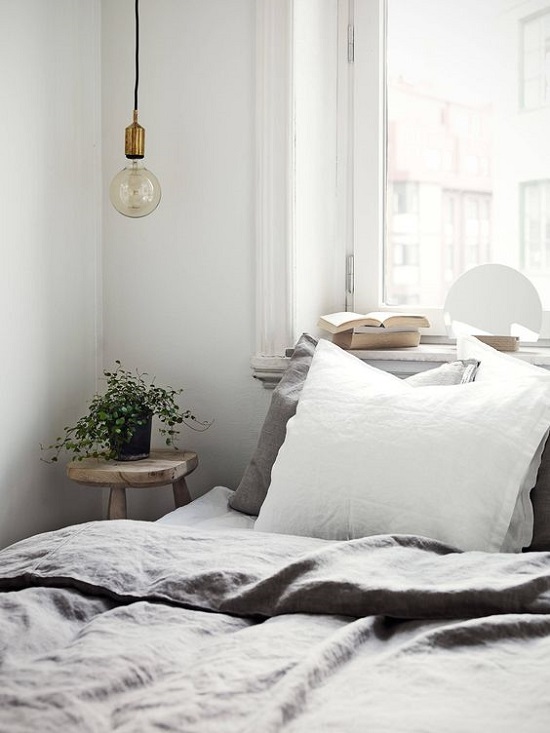 Incorporate aromatherapy in your sleep routine with the calming and pleasant fragrance of bergamot and lavender. This DIY is a special ticket for those nights when stress won't leave your mind.
6. Homemade Sleep Spray For Better Rest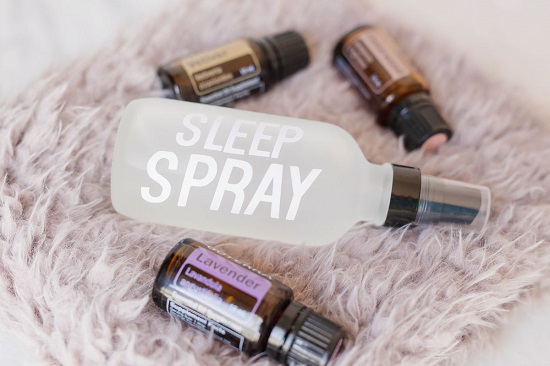 The woodsy, exotic scents of cedarwood and vetiver have a grounding effect on your mind, helping you release tension-causing thoughts and gearing up for bedtime. Follow the recipe here.
7. Deep Sleep Pillow Spray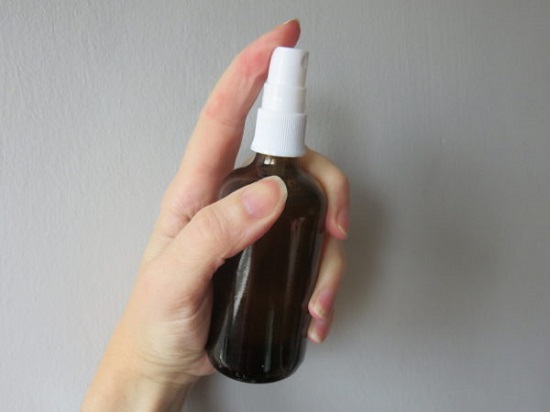 With lavender extracts and witch hazel, this gently intoxicating concoction lets you immerse in a relaxing scent as you sleep. Check out the recipe here.
8. Rubbing Alcohol Sleepy Spray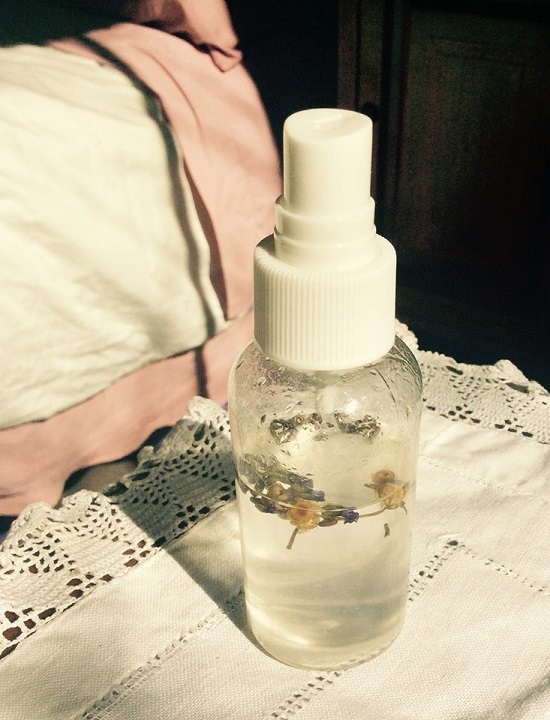 This easy aromatherapy recipe uses a couple of essential oils like lavender and chamomile to send you off in a deeply fulfilling and uninterrupted sleep all night.
9. Relaxing DIY Linen Sleep Spray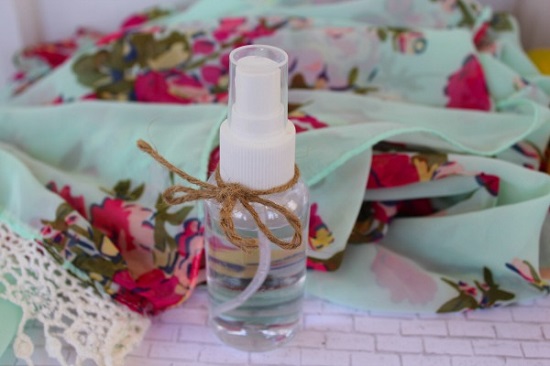 This three-ingredient spray uses lavender and chamomile to help you drift off easily, and the sweet orange may seem like a weird addition, but it helps lift your mood and freshen up the linens. Get the complete recipe here.
10. Witch Hazel Sleep Spray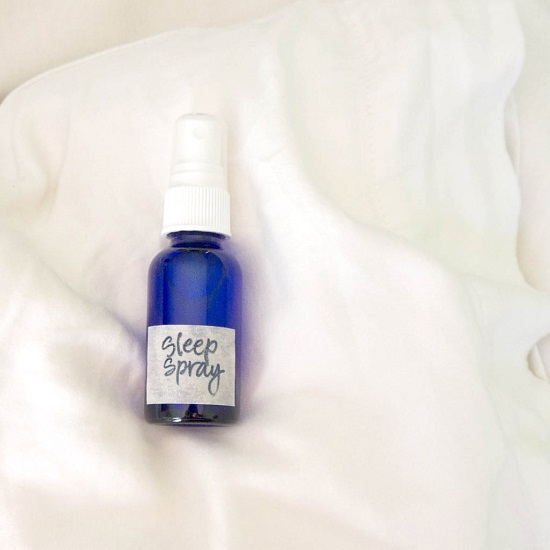 Nothing more powerful than the calming effects of Witch Hazel. This medicinal herb is proven for its ability to soothe tense nerves and induce a sleep-like state faster. Get more details in this DIY.
11. Soothing Lavender Sleep Spray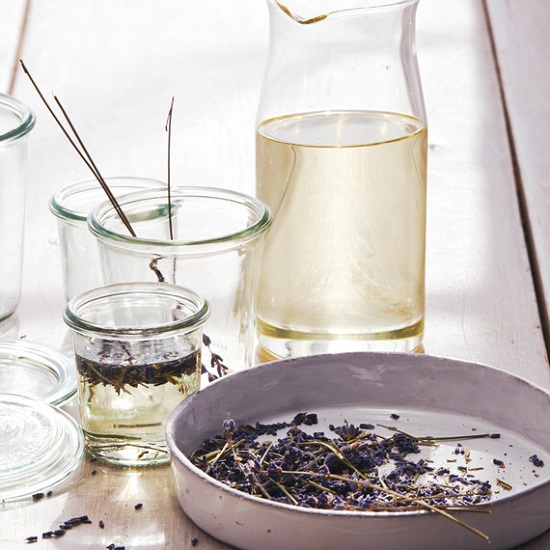 The relaxing scent of lavender instantly creates a shift in the mood, bringing you to the ground state and helping you unwind at night. What's best is that the same recipe can be used for making a facial toner as well.
12. Sweet Orange Sleepy Spray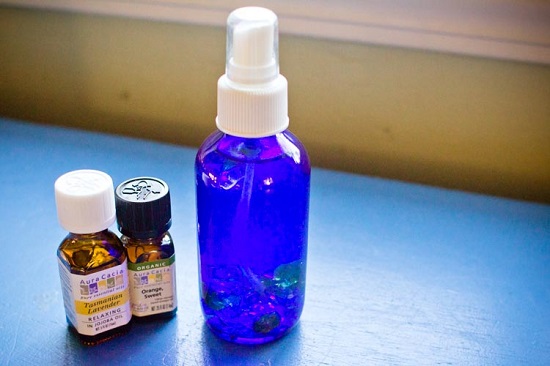 While citrus scents can often be overly stimulating, this recipe uses sweet orange, which is mild and soothing, taking you to a magical woodland of honeysuckle and orange trees. The lavender amps up the prowess of this herbal sleep-aid.
13. Fall Asleep Spray
Involving lavender and chamomile- the two most tranquilizing herbs, this nontoxic sleep spray relieves tension and lets you relax instantly, helping you stay asleep until morning. Get the recipe here.
14. Homemade Magnesium Sleep Spray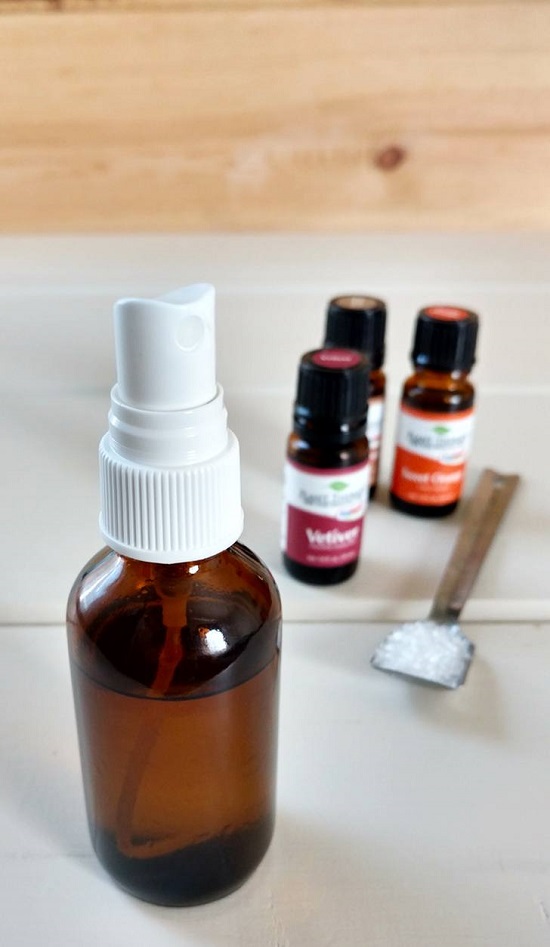 Infused with calming essential oils and magnesium, this sleep-inducing spray comes with two easy variations, one using vodka for fabric, and one using glycerin for spraying on skin. Get the recipe here.
15. Regis Sleep Time Pillow Spray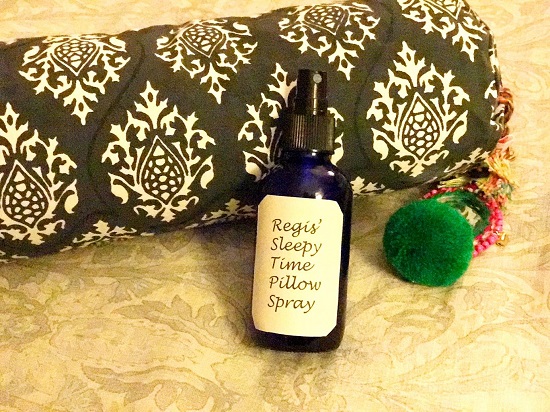 When you're feeling distraught after a particularly rough day outside, what you want is a more potent formulation. This sleep spray has clary sage that balances your hormonal levels, causing your mental state to spiral back in control. It also includes lavender for a calming effect. Here's the DIY.
16. DIY Dreamland Pillow Sleep Spray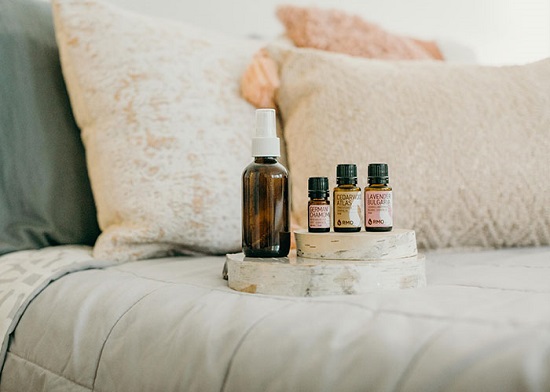 Combining soothing essential oils like cedarwood, lavender, and chamomile, this herbal sleep spray has a nice, woodsy scent that instantly lulls you into a faraway dreamland as soon as you hit the pillow. Here's the recipe.
17. DIY Sleepy Time Spray for Kids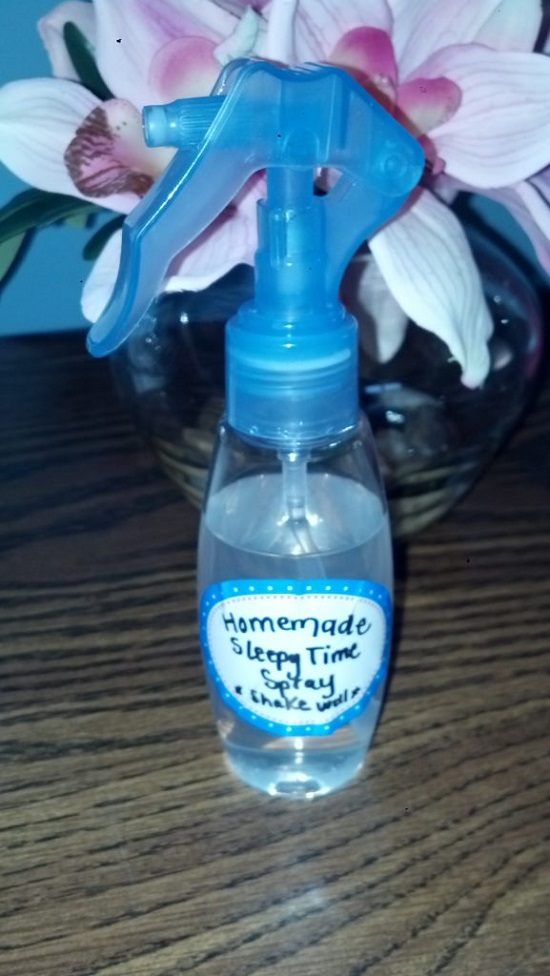 Aromatherapy for children can be tricky as not all combination of scents work. This recipe keeps it simple, using nothing more than diluted lavender oil- a well-known sleep-inducing agent.
18. Relaxing Pillow Spray Recipe With Essential Oils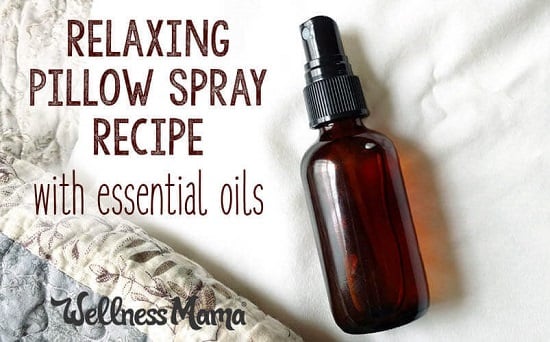 With the uplifting and soothing properties of ylang-ylang, bergamot, and lavender, this fabric pillow spray freshens up your bedsheets with its feminine, floral scents. Get the recipe here.
19. Calming Essential Oil Pillow Spray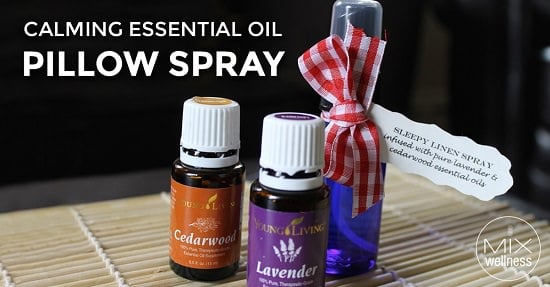 When you want to quieten your agitated brain and get a solid shut-eye, using just lavender won't suffice. Enter cedarwood-it's releases melatonin that eases tense nerves and helps you switch off. Here's the recipe.
20. DIY Essential Oil Spray Without Alcohol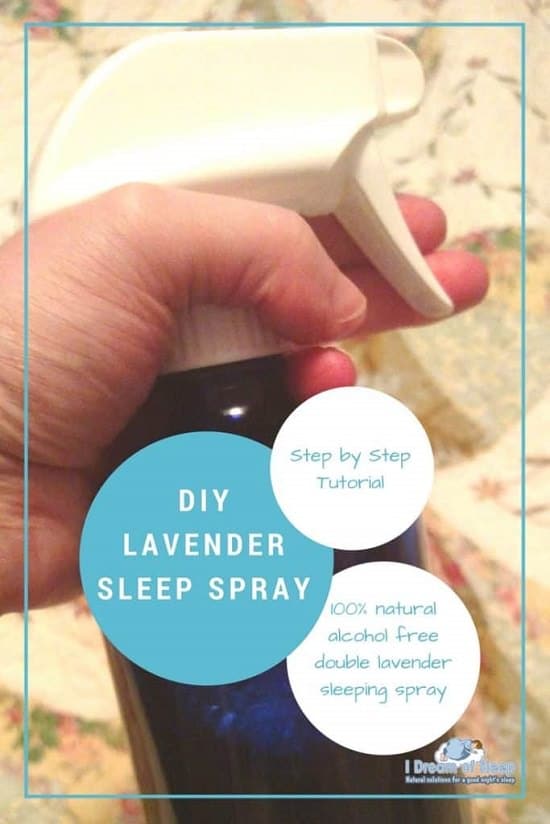 Amp up the sleep-inducing quotient of your ordinary lavender sleep spray with dried lavender flowers. It makes for a robust formulation that can be useful for beating chronic episodes of insomnia. Here's the recipe.
21. DIY Good Night Sleep Spray Recipes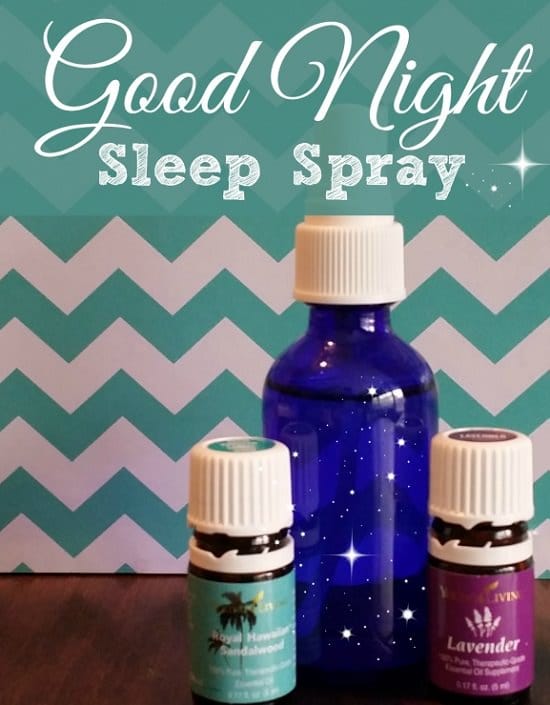 Including lavender and royal Hawaiian sandalwood, this relaxing sleep spray has a smell that is delicious and uplifting at the same time. And it's a luxurious yet thoughtful gift for a busy friend. Here's the recipe.
22. Make Sleep Spray With Essential Oils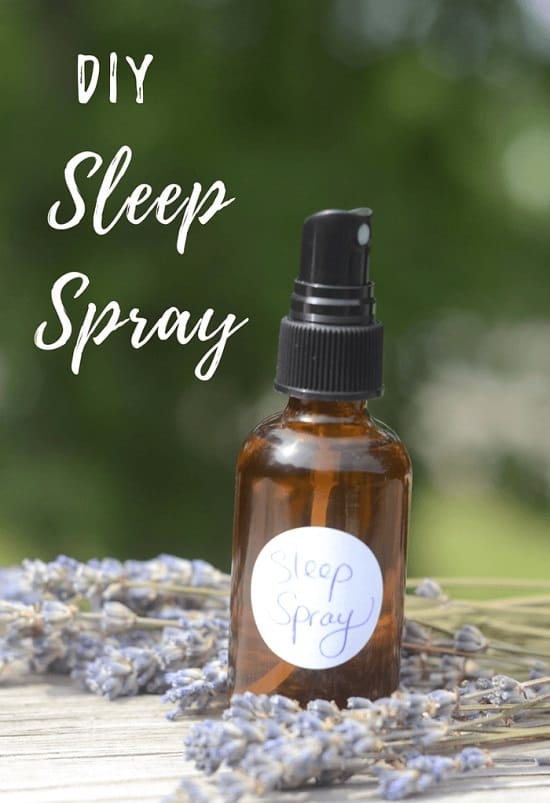 With the sweet, delicious scent of mandarin and the stress-relieving properties of lavender, this two-minute sleep spray is great for promoting a calm environment at bedtime. Here's the recipe.
23. DIY Relaxing Pillow Spray for Kids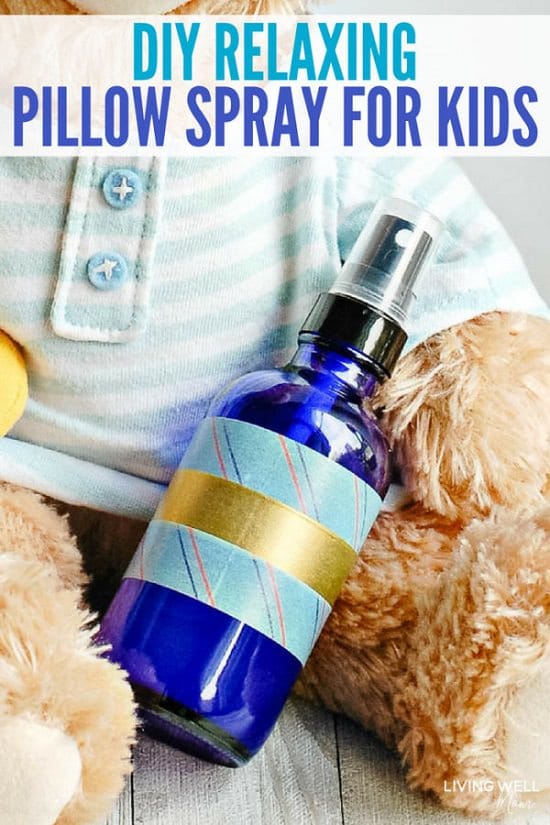 Infused with the oils of Frankincense, lavender, and cedarwood, this calming sleep spray brings emotional balance and calms jittery nerves, helping kids to fall asleep more easily. Here's the recipe.
24. DIY Restful Sleepy Spray Recipe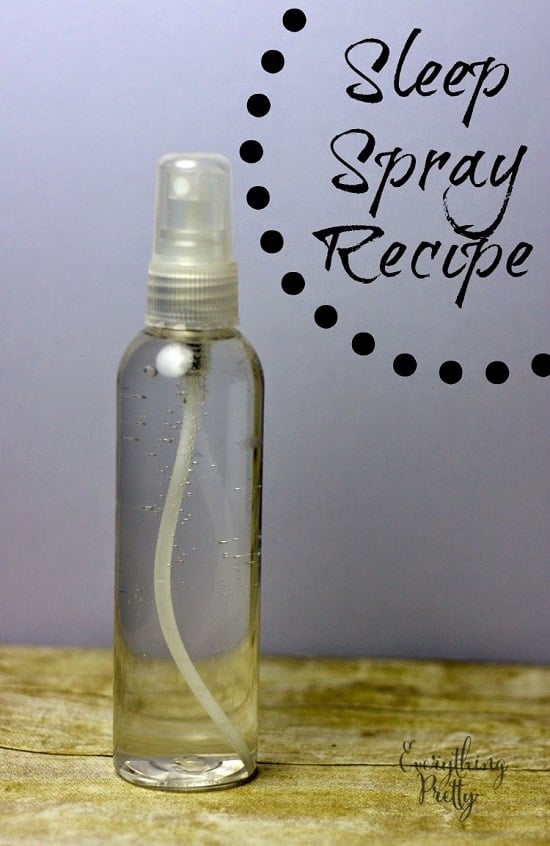 Forget barbiturates, this all-natural sleep aid takes two minutes to create, and the recipe comes with options to customize as well so you can make different variations for stronger cases of insomnia.
25. DIY Homemade Pillow Sprays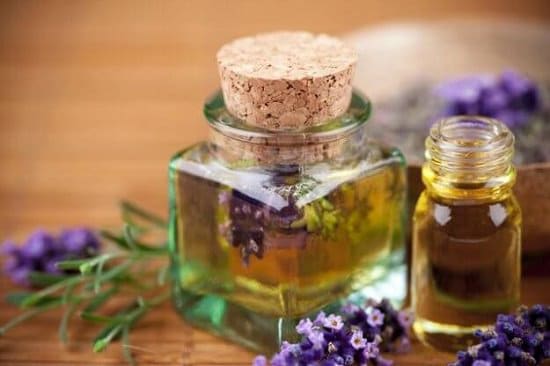 A delicious concoction of citrus and vanilla scents, this therapeutic spray smells like candy and evokes sensations of relaxation and pleasure, helping you forget your tensions and embrace sleep. Get the recipe here.
Try these DIY sleep spray recipe ideas to aid your sleepless nights with more natural therapies. In case you have more DIY sleep spray recipes to share, feel free to leave them in the comments below.