Simple and homemade DIY body butter recipes to leave your skin fresh and rejuvenated with regular use! All of these recipes are made using natural ingredients and are safe.
1. Whipped Body Butter Recipe DIY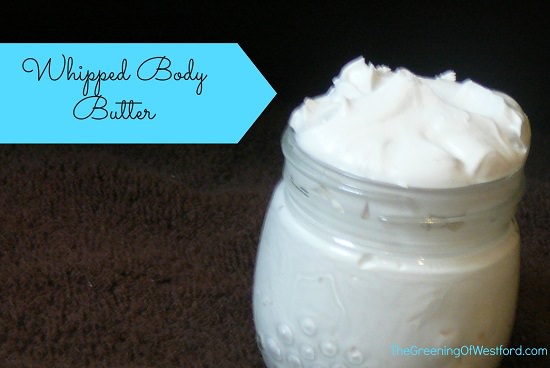 This easy, 10-minute recipe couples coconut oil with vitamin E for an emollient cream that is perfect for soothing acne-prone skin and puts your skin at ease, helping you sleep better.
2. Vanilla Bean Body Butter Recipe DIY
You may find ultra moisturizing, skin-enriching creams on this list, but you won't find a more pleasing one than this vanilla bean body butter. It has a sensual fragrance from the addition of cocoa butter and vanilla and relaxes the mind after a long day at work. Here's the DIY.
3. Orange Whipped Body Butter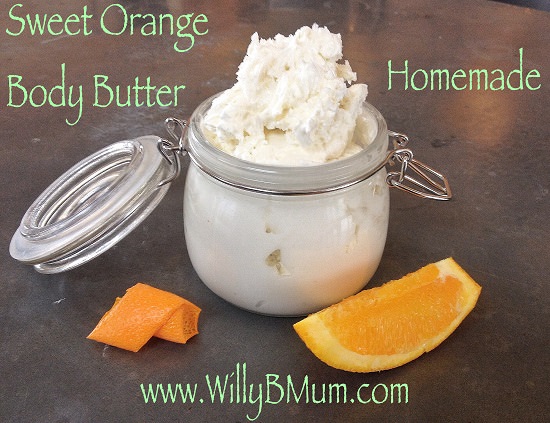 Enriched with vitamin E, shea butter and cocoa butter, this body butter is slightly on the oily side, but there are ways to tone down the grease in this DIY.
4. Olive Oil Whipped Body Butter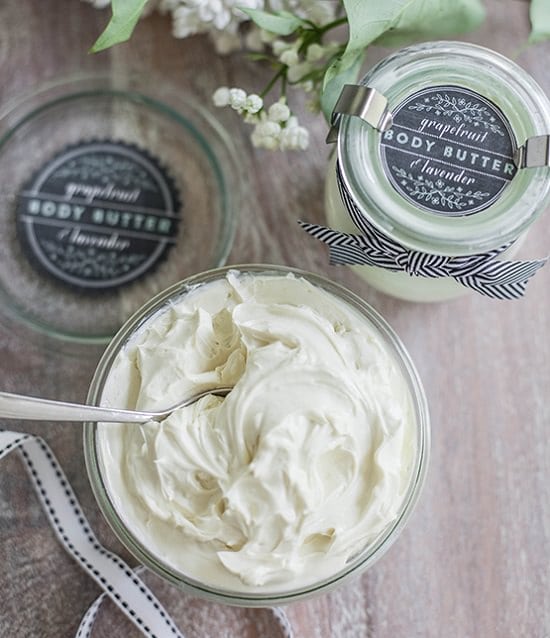 If you want a mild moisturizer that can be applied from head to toe, consider replacing coconut oil with olive oil, as this DIYer did. It's mildly hydrating and makes a great base for shea butter.
5. Peppermint Tallow Body Butter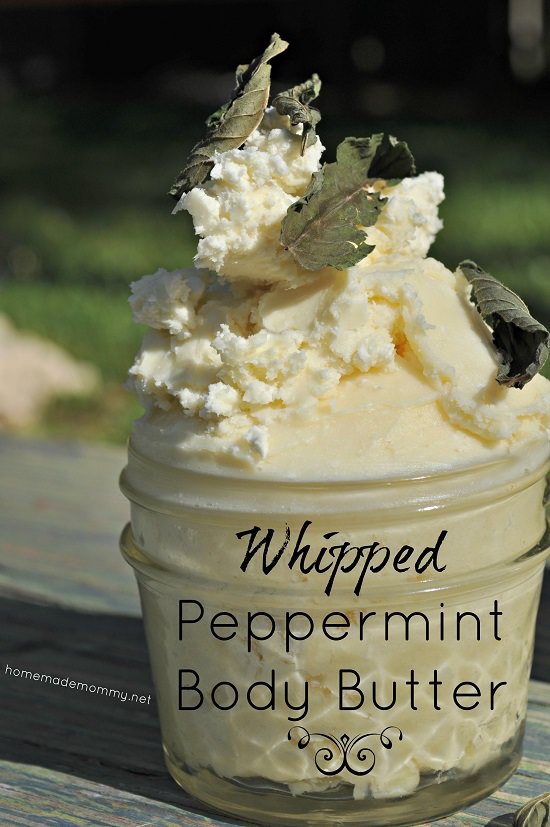 Unless you're a vegan and animal fat makes you want to puke your guts out, this tallow-jojoba oil cream is a great solution for dry, parched skin. Find the DIY here.
6. Chocolate Body Butter Recipe DIY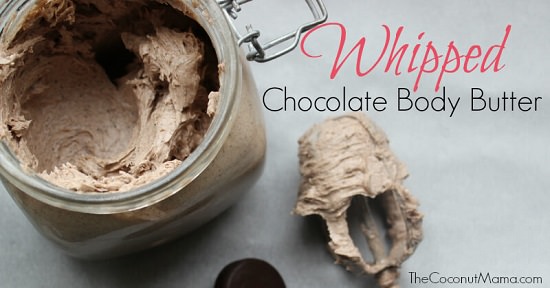 Featuring a whipped creamy chocolatey goodness, this silky body butter is so good that you would want to eat it up. Apart from that minor challenge, the DIY is a breeze.
7. 3-Ingredient Body Butter
Including jojoba oil and coconut oil, this gently hydrating body butter is actually meant for use as an aftershave cream, thanks to its emollient nature. It soothes razor bumps and prevents ingrown hair while leaving a heady scent behind. Find the DIY here.
8. DIY Whipped Lavender Body Butter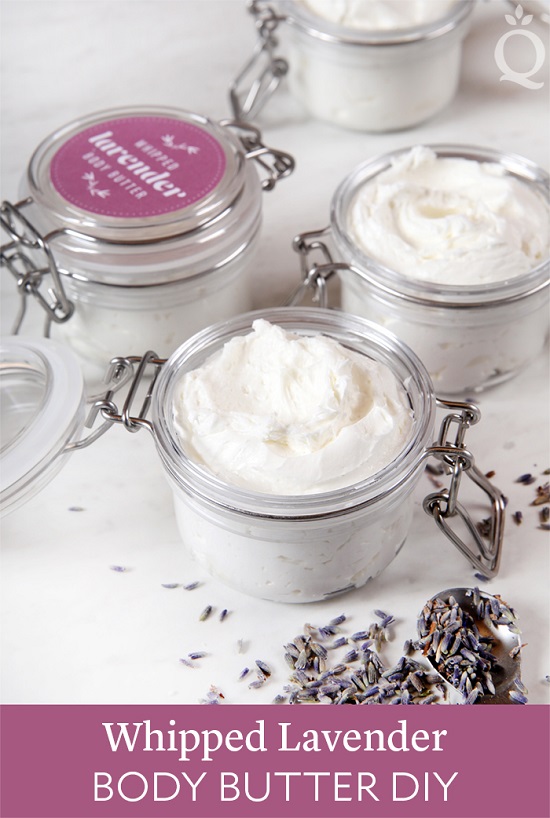 With skin-loving lavender as the main ingredient, this mildly scented butter has a fluffy feel to it, and thanks to the presence of arrowroot, moisturizes without making you look like a grease ball. Here's the DIY.
9. Homemade Grapefruit Body Butter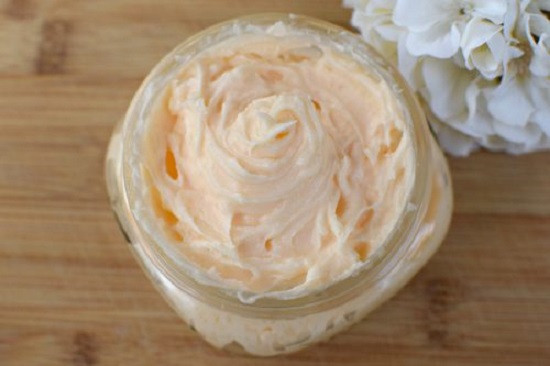 Nothing like the zesty fragrance of grapefruit to start the day with! Enriched with vitamins and alpha-hydroxy fatty acids, it makes for a super hydrating cream meant for after shower pampering. Get the recipe here.
10. DIY Herb Infused Whipped Body Butter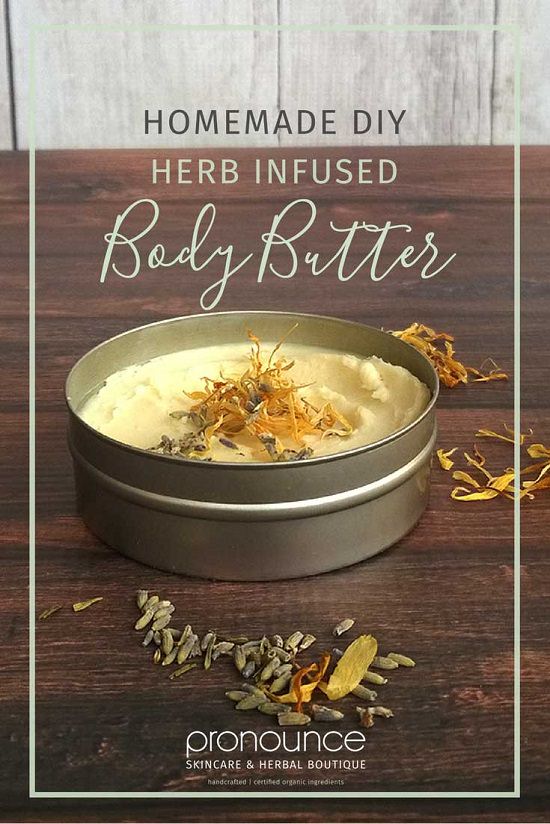 Infused with skin-soothing herbal extracts of lavender and calendula, this recipe uses coconut oil as the base to amp up the moisture quotient while healing cuts, psoriasis, and sunburn.
11. DIY Body Butter Recipes with Essential Oils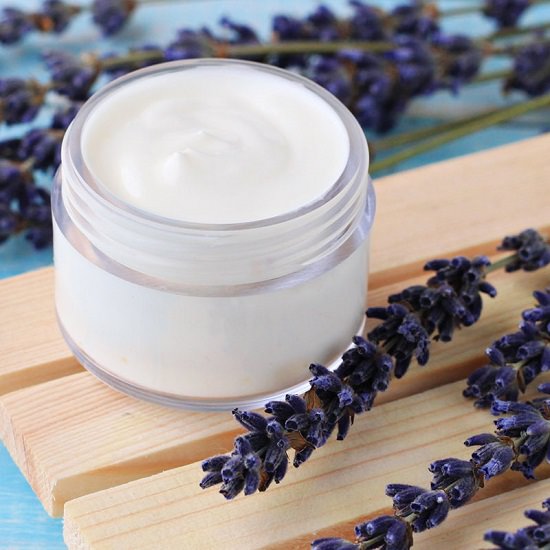 This anti-aging body butter recipe includes unrefined shea butter in conjunction with skin-friendly essential oils like lavender to stimulate collagen production skin, reducing the appearance of wrinkles and fine lines and making you look radiant.
12. Whipped Mango Body Butter
Deliciously scented mango butter is your go-to solution for beating the adverse effects that indoor and outdoor temperature changes have on your skin in winter. Plus, it makes for a pretty gift for Valentine's Day. Here's the recipe.
13. Mint Chocolate Whipped Body Butter Recipe
Formulated with cocoa powder, this mint chocolate body butter lends a sunkissed sheen to the skin, making it perfect as a light bronzer for when the winters are too dull. Here's the recipe.
14. Strawberry And Cream Fluffy Body Butter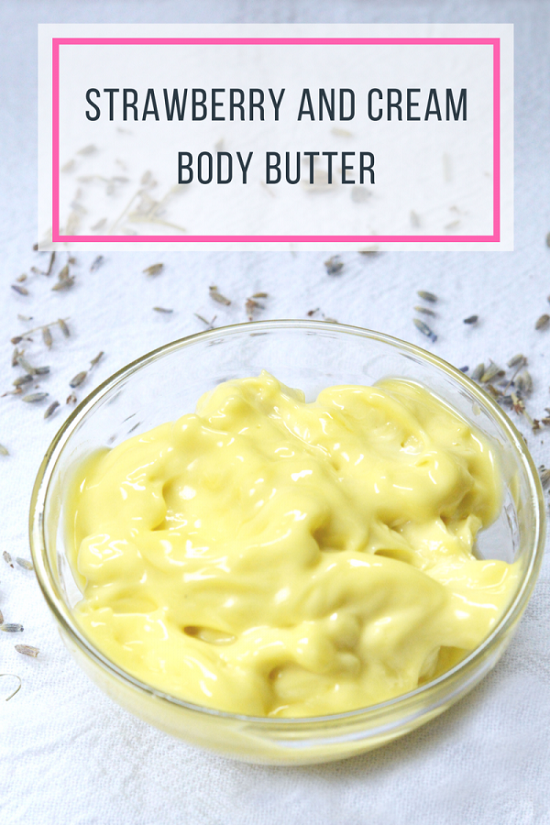 This strawberry vanilla cream, just like its ice-cream equivalent has a luscious texture and an intoxicating scent; plus it's super hydrated leaving your skin soft, supple and slightly dewy. Get the recipe here.
15. Magnesium Body Butter Recipe DIY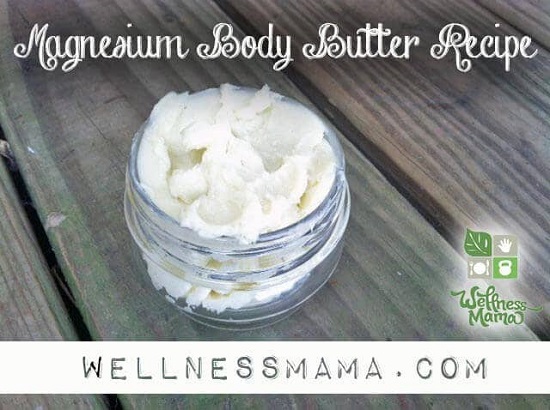 Devoid of the tingling sensations that regular magnesium oil has on the skin, this magnesium-enriched butter has moisturizing ingredients and works great as a cooling lotion as well when used after suntan. Get the details here.
16. DIY Whipped Cocoa Body Butter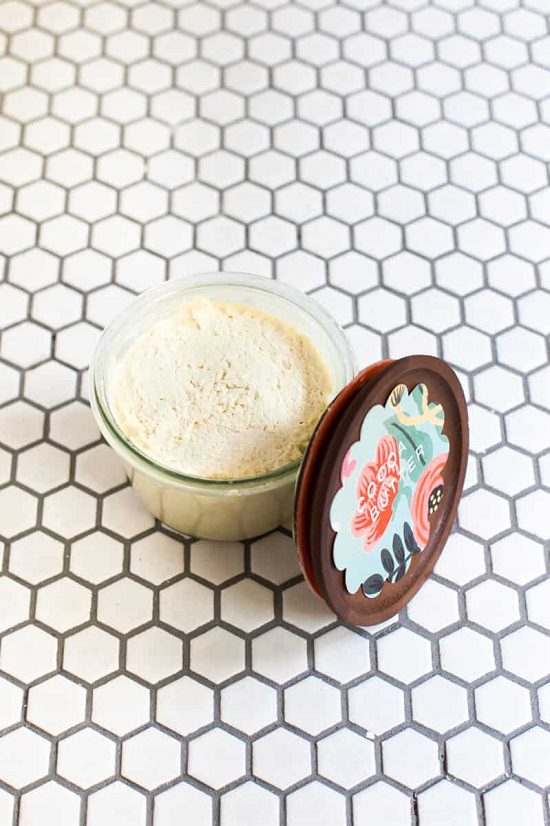 The combination of cocoa butter and avocado oil makes for a super fluffy, chocolate-smelling and non-greasy lotion that is sure to become your favorite homemade beauty products ever. Find the recipe here.
17. Whipped Gingerbread Body Butter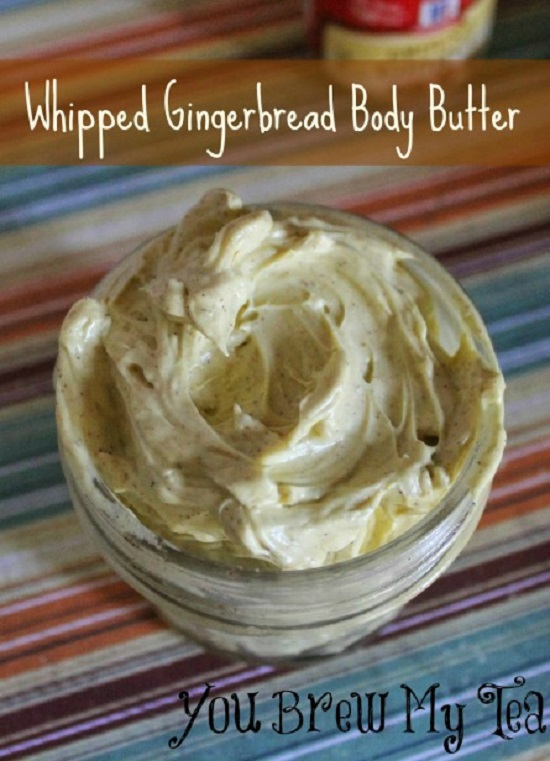 With the spicy fragrance of gingerbread and the moisturizing touch of coconut oils and shea butter, this body butter leaves your skin energized and silky as well. Place in a nice jar with a gift tag and you have a lovely treat for friends and family. Get the recipe here.
18. Whipped Mocha Body Frosting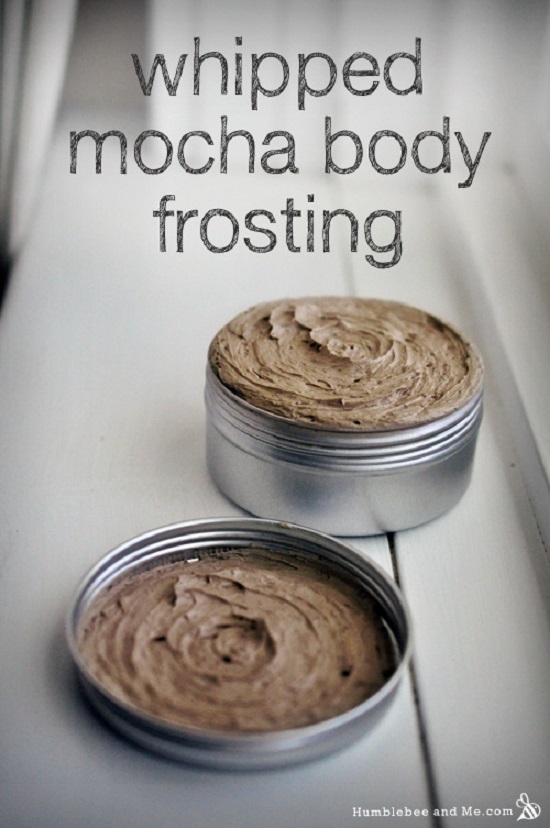 This divine-smelling mocha cream seeps easily into the skin, leaving it glossy and hydrated without the typical greasy touch that shea butter usually has. Here's the DIY.
19. Homemade Cranberry Body Butter Recipe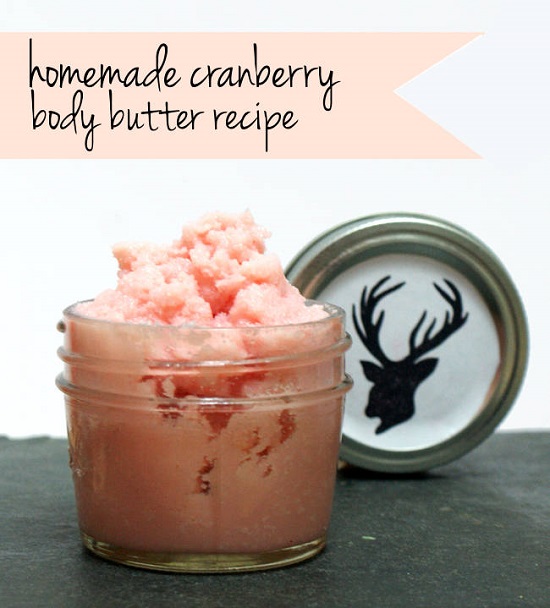 This is an out-and-out Christmas gift idea, with the seasonal scents of cranberries. All you need now is to get a bunch of pretty jars before you get started with this DIY.
20. Homemade Shea Body Butter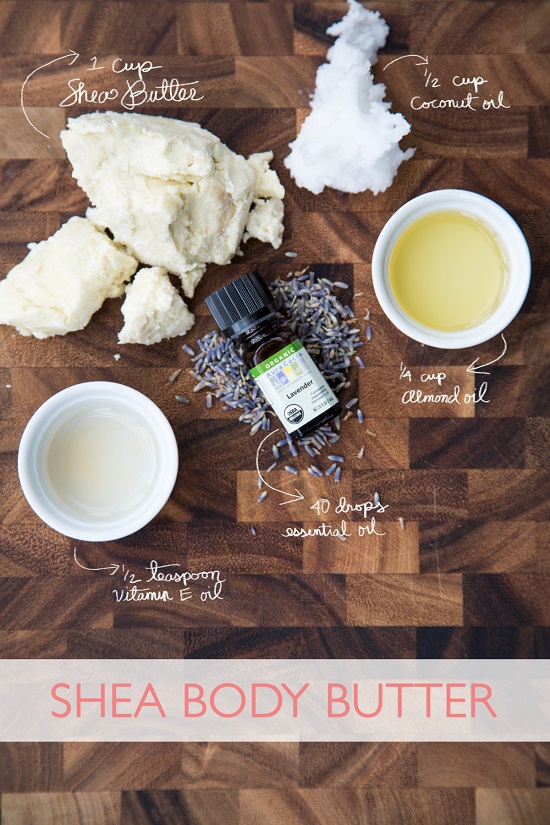 With a delightful nutty scent, this coconut oil-shea butter mix will make you want to apply it all day from head to toe, and you can because it's not greasy so it won't clog your pores. Find the tutorial here.
21. Homemade Vanilla Whipped Body Butter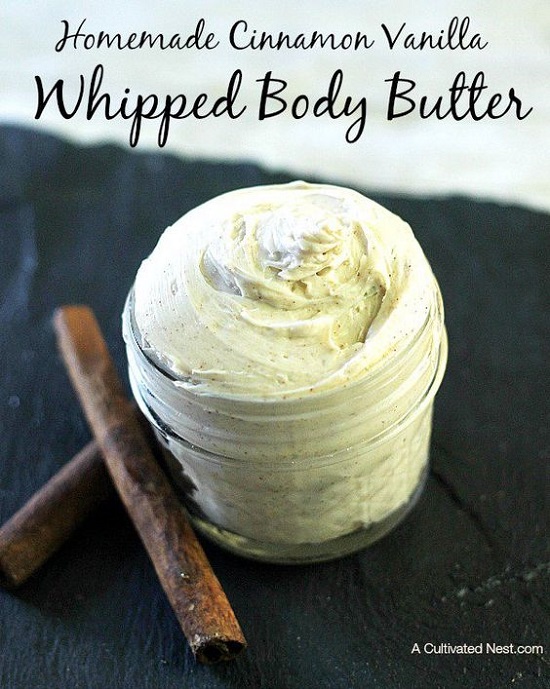 This heavenly scented body butter includes cinnamon, shea butter and vanilla extracts for in-depth moisturizing that penetrates across the three layers of your skin, keeping it nourished come hail come storm. Here's the DIY.
22. Pumpkin Pie Spice Body Butter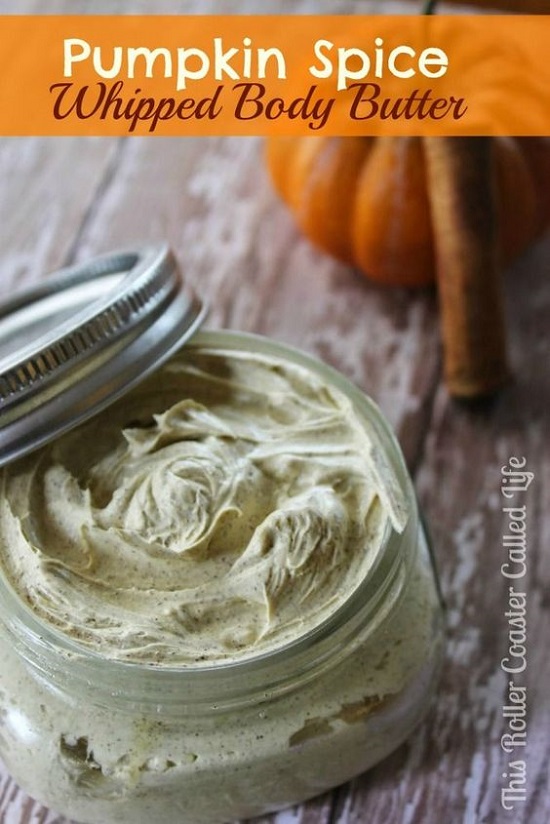 Laced with a delicate pumpkin spice aroma, this strangely easy body butter recipe has a smooth texture that makes for easy application. Find the recipe here.
23. Luxurious Homemade Whipped Body Butter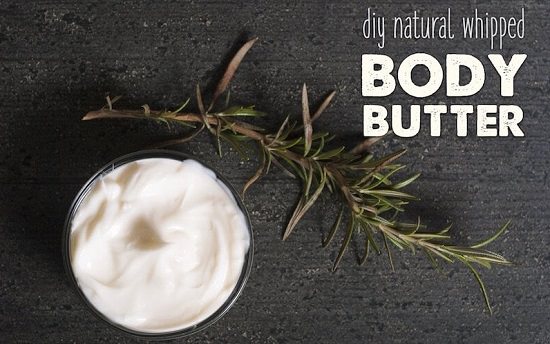 Easy to customize with scents, this nourishing whipped mix of shea butter and coconut oil makes for a powerful moisturizer that feels light on the skin.
24. Shea Homemade Body Butter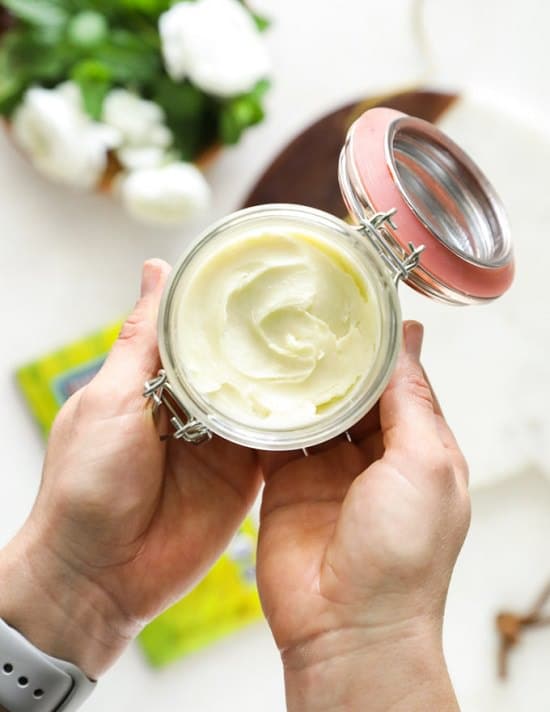 With carrier oil as the base, this body butter recipe entails the use of cocoa, mango, and shea butter to produce an ultra-thick moisturizer for skin that dries up super fast.
25. 3-Ingredient Homemade Body Butter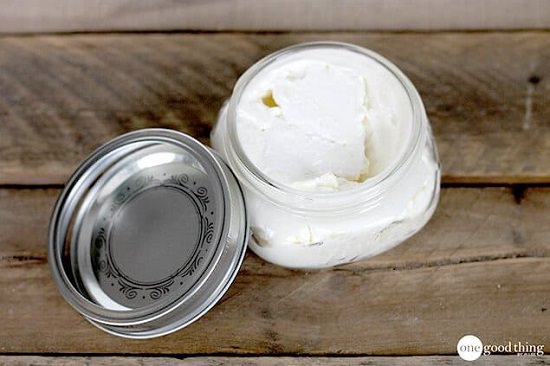 If you thought to make body care products at home was a task, consider this three-ingredient recipe of body butter, including coconut oil and almond oil. It's perfect for beating winter dryness and light enough for daytime application.
26. Blackberry Seed Homemade Body Butter Recipe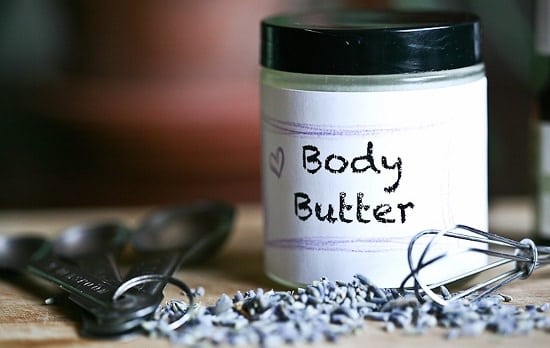 This nearly perfect combination of herbal oils and fruit-based butter makes it a great treat for itchy, flaky skin. Visit here.
27. DIY Unicorn Whipped Body Butter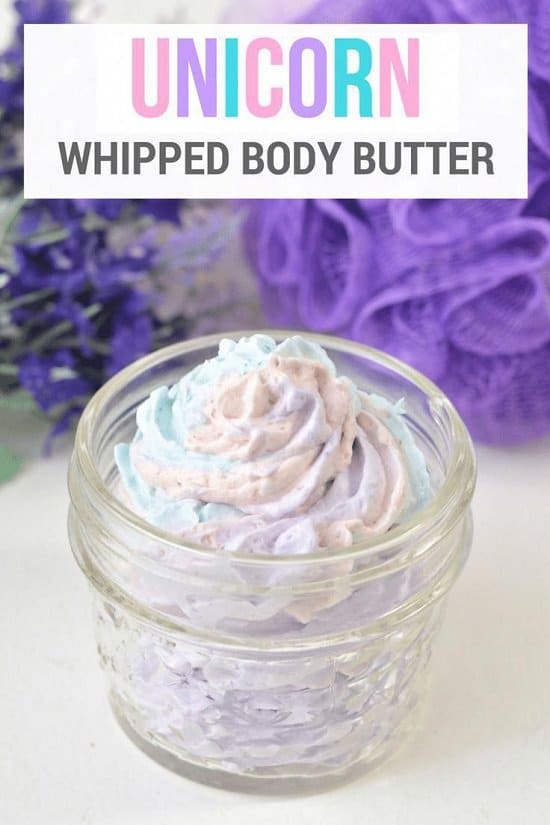 Now here's a cream that not only looks just good but also makes you want to grab a spoonful. The presence of shea butter, essential oils, and mica powder makes for a fluffy, rich mix that keeps skin nourished.
28. Natural Orange Blossom Body Butter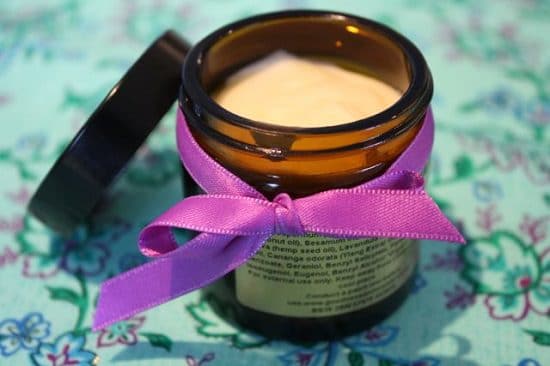 Free of water and preservatives, this organic body butter recipe employs the 70-30 butter-oil formula, making it easy to customize, even if you don't have all the listed ingredients.
29. Almond Coconut Body Butter Recipe DIY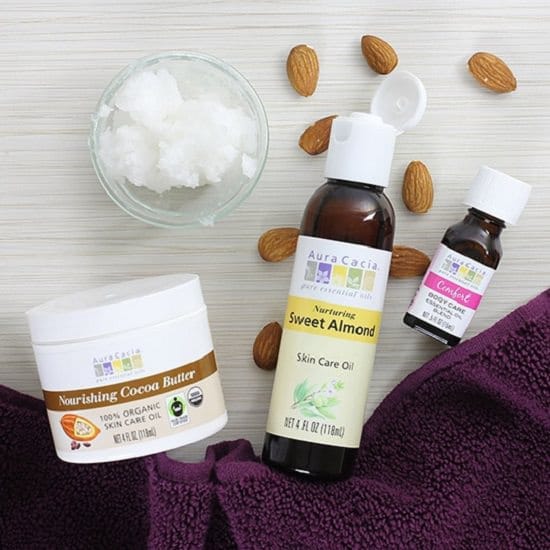 Infused with the heady scents of coconut and almond, this nourishing body butter seals in skin moisture, making it a nice lotion alternative for dry summers. Visit here.
30. DIY Apple Pie Body Butter Recipe DIY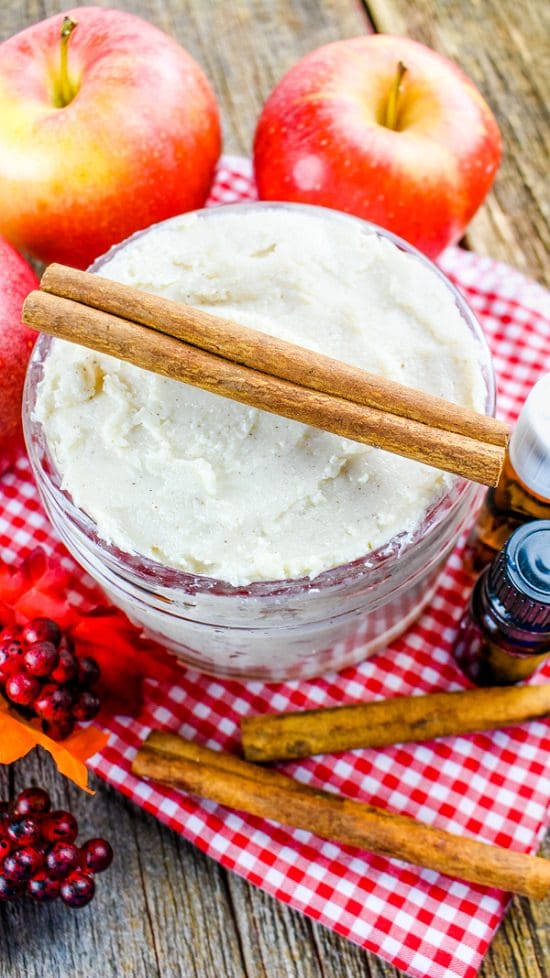 This apple pie body butter, as you must have guessed already, smells delicious and makes you want to eat it, but jokes aside, it is your best bet to having glowing skin all through the holidays. Check the recipe here.