Create a personalized soundwave art that you can gift to your loved ones on any occasion. Making these soundwave arts are easy and affordable, which makes it a great choice for a handmade craft!
1. Soundwave Art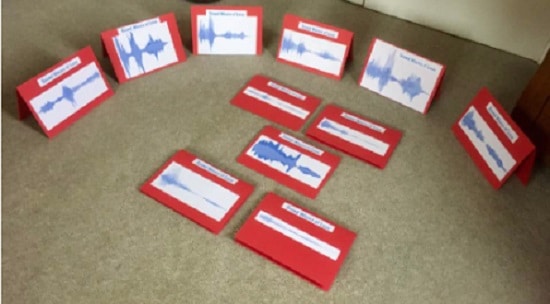 An art with multiple applications, this soundwave art DIY is a fun way to get your kids started on the science of sound. Once they learn, they can stick their visual sound message on a card or print it on colorful paper.
2. Black and White Soundwave Craft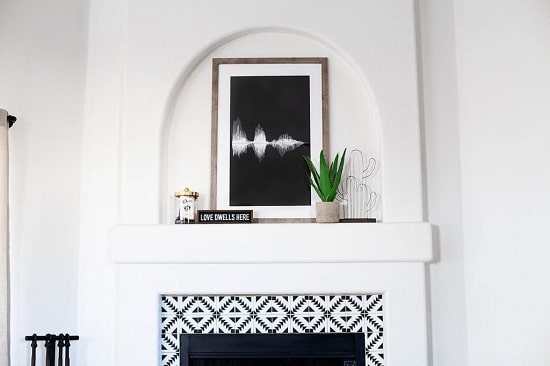 If every Valentine is mostly about flowers and chocolate, it's time to think differently and create this charming mantelpiece soundwave art decor with a touching message ingrained within. For others, it's art, but for your special someone, it's a coded reminder of your love. Here's the DIY.
3. DIY Soundwave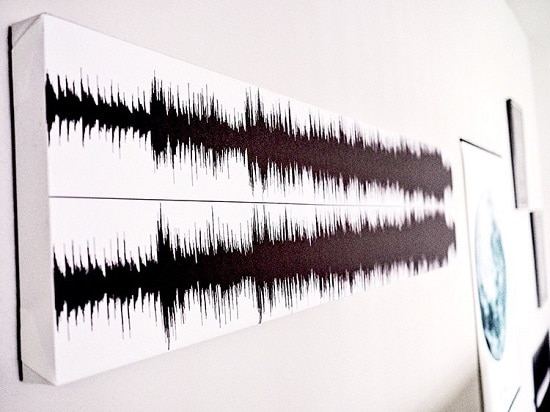 Fun yet challenging in equal parts, this living room mural converts your favorite song into an art, making your guests gape at your creativity and high-tech skills. Find the DIY here.
4. DIY Hand Painted Soundwave Wall Art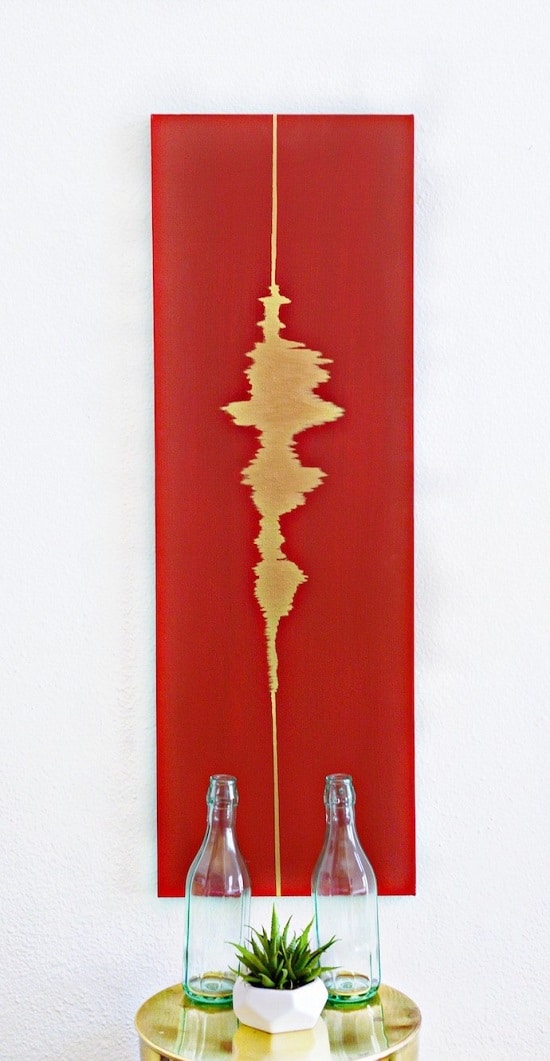 A piece of artwork that looks great on the walls and adds meaning to your relationship is probably the best gift you can give to your partner. The fun part is integrating the message into the frame like a sort of hidden treasure. Follow the soundwave art DIY here.
5. Interactive Sound Wave Print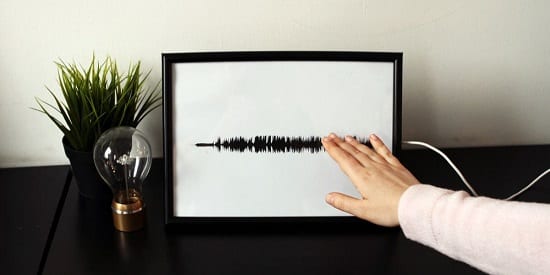 With an interactive surface that allows you to play your favorite song, the printed sound wave frame has proximity sensors and a speaker to amplify the effect, making it a touching present for a tech-savvy friend. Get the DIY here.
6. Pallet Wood Soundwave
Combining the rustic appeal of smoked sandboard and the contemporary look of printed soundwaves, this charming wall decor is likely to be passed down across future generations forever. Watch the video to know the tutorial.
7. Soundwave Canvas Art
Make Christmas even more meaningful with the friendly voice of cherished family members as the backbone of your canvas soundwave art DIY. Find the instructions in the video.
8. DIY Homemade Sound Wave Craft
If you're looking for a more vibrant color palette for your soundwave wall art, especially to adorn the children's bedroom, consider the DIY in the video.
9. DIY Wall Art
Easy to customize, this unbelievably easy tutorial of creating waveform art will spur you into creating unique ones for every special occasion of your life, from V-day to your baby's first birthday.