Discard your toxic deodorizers and use a natural deodorant instead to stop the damage from those chemicals. Read the benefits of natural deodorant below.
What's Natural Deodorant?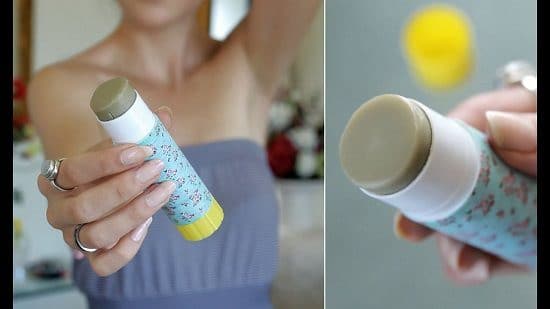 A deodorant is a substance we apply to the body to prevent body odor. Unlike conventional deodorizer, natural deodorant is made-up of odor-fighting ingredients like virgin coconut oil, beeswax, cornstarch, shea butter, arrowroot powder, baking soda, saccharomyces, and some essential oils. It allows the good bacteria to flourish, which eventually removes the body odor. This natural product comes in cream, stick, roll-on, spray, or in gel-form.
Benefits of Natural Deodorant
As regular deodorant is full of toxic chemicals like aluminum chlorohydrate, aluminum zirconium, parabens, propylene glycol, and triclosan, that's why the transition to a natural and organic deodorant is necessary. Here're some Benefits of Natural Deodorant, that'll surely make you try them out!
1. Prevents Yellowish Cloth Stain
It's often assumed that the flashing-yellow pit stain is caused due to sweat, but it's a half-truth. Aluminum-filled deodorant is the real culprit behind pit stains. It happens when it reacts with the under-arm sweat. As natural deodorant is aluminum-free and made up of natural ingredients, it'll make your clothes last longer and stain-free.
2. Rashe-free Skin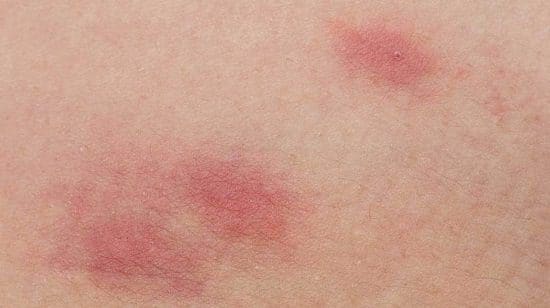 Conventional deodorant can cause skin irritation, blisters, rashes, cracks on skin and inflammation due to its paraben element. So it's better to use natural deodorants, which is far from the side effects of paraben. However, you've to pick the right natural deodorant according to your skin type.
3. Keeps Your Skin Pores Open
Sweating is a significant action required to be done regularly to excrete the harmful toxins from the body. Traditional deodorant contains aluminum salt, which blocks the under-arm skin pores and forces toxins to stay in the body to prevent the bad-odor. Rather than plugging the sweat glands, natural deodorant neutralizes the bad-smelling bacteria by its antibacterial ingredients, like coconut oil and tea tree oil. Furthermore, it has natural absorbents like baking soda and cornstarch that absorb the excess sweat coming out of apocrine-glands.
4. Balances Bacterial-level
Regular deodorant kills good bacteria (Staphylococcaceae) and develops harmful bacteria by preventing the apocrine glands of under-arms from producing sweat. Whereas natural deodorizer fights against odor-causing 'Corynebacteria', thereby maintaining a firm balance of good bacteria.
5. Prevent White Stains on Clothes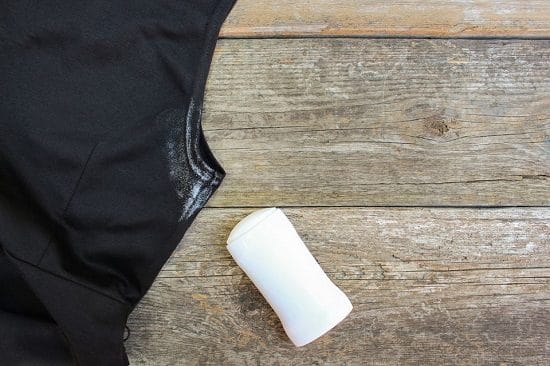 Conventional deodorants have an ingredient named 'Aluminum chloride' that builds-up on your clothes, causing white stains or white marks. In order to prevent the damage caused by white stains, you can use chemical-free natural deodorants.
6. Free from Synthetic Fragrance
Synthetic fragrance is an organic compound that're used in deodorants for their distinctive and pleasant smell but its frequent exposure can induce skin-discoloration, and allergies as well. In addition, its inhalation can trigger asthma and other respiratory problems.
Homemade Natural Deodorant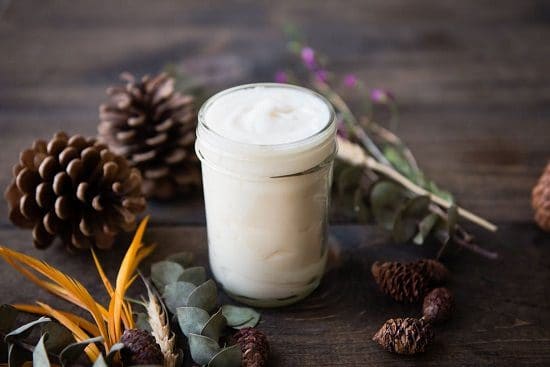 Here's a simple DIY recipe to make a natural deodorant on your own-
Ingredients
5 tablespoons of coconut oil
4 tablespoons of baking soda
4 tablespoons of arrowroot starch
5-6 drops of essential oils
Tight lid glass jar
Mixing bowl
Directions
Firstly, add 5 tablespoons of coconut oil, 4 tbsp of baking soda, 4 tablespoons of arrowroot starch with 5-6 drops of lavender or sandalwood essential oil in a mixing bowl and blend them well.
Then pour all the mixture into a tight lid glass jar. Now it's ready to use.
Just dab your fingers into the mixture and apply it gently onto your armpits.
After reading the above benefits, you'll know, why natural deodorant is the best alternative in comparison to conventional deodorizer. Just go for it!