Everyone is well-versed by the various benefits of castor oil in the skincare regimen. Here's a Complete Guide on how to use castor oil for healthy nails.
What Is Castor Oil?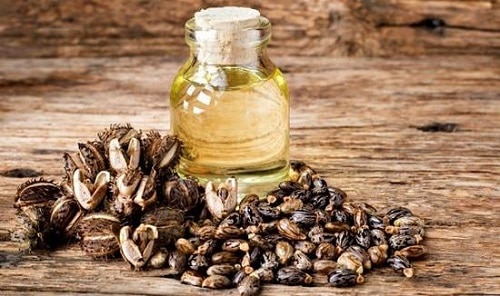 Castor oil is extracted from castor seeds and is commonly used in medication, food, and skin products. This natural ingredient is famous for its cleansing and nourishing properties for the skin. The Vitamin-rich, anti-inflammatory, and antibacterial ingredients of the oil also make it optimum to repair chipped nails, dried cuticles, and even spots from injury or deficiency on or around the nail. Moreover, if your nails grow very slowly, and you want to accelerate the process, then using castor oil for nails is a perfect option for you.
---
Castor Oil for Nails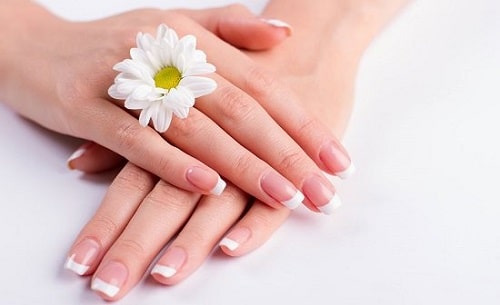 Healthy hands help in reflecting an overall healthy personality. Providing the right nourishment to your fingertips with Castor Oil can boost the health of your nails. It can make them smooth, healthy, and flawless. Castor oil can be used in several ways to resolve all your nail related problems.
1. It Optimizes Growth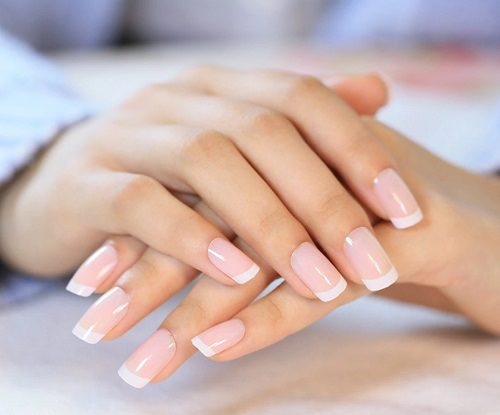 Application of castor oil along with regular nail grooming can do wonders for your nails. It not only increases the growth of your nails but also strengthens them and makes them look as if just manicured.
Slow growing nails can also be an indication of a deficiency of vitamins in the body. The omega-9 and Vitamin-E present in the oil helps the nails to receive the complete nourishment and hydration that it requires. This results in the fast growth of the nails.
2. It Makes Brittle Nails Stronger
Lack of Vitamins and proteins in the body, increasing stress, and work pressure, growing age, dry skin, and multiple other reasons can make your nails weak and breakable. The anti-fungal and antibacterial properties of castor oil help make the nails stronger and make them look healthier.
3. It Fixes Cracked Cuticles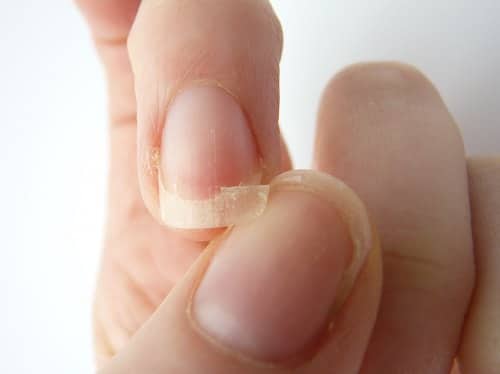 Dry, peeling and bleeding cuticles can kill the buzz of your fresh manicure. Some people experience the pain around cuticles during the winter season because of the dryness. On the other hand, many go through it daily. A good massage around the cuticles using castor oil helps in casting a protective guard. It happens because of the thick texture and beneficial properties of castor oil. Furthermore, it moisturizes the cuticles and stimulates the blood flow to the tissues around the fingertips.
4. It Makes Them Flawless
Moisturized cuticles and strong nails are not enough to indicate healthy nails. Nails are considered completely well-nourished when they are free of dents and consistent in color.
Castor oil is also famous for its spot removal properties. It comes handy if you want to get rid of any spots on your nails caused due to an injury or accident. Applying the oil regularly overnight has helped many people in curing such spots.
---
How to Use
Castor oil can be used directly or with a carrier oil such as coconut or jojoba oil. It can be used by following these easy steps daily:
Remove your nail polish or gel manicure completely using nail paint remover. File and buff your nails in the desired shape and length.
Now wash your hand to get rid of any dry skin.
Take a cotton pad and pour 3 to 4 drops of castor oil on the base of the cuticles.
Massage the oil on your cuticle and nails for a good 2 to 3 minutes.
Leave it overnight and let it do its work while you're having a good night's sleep.
If You Choose to Do This Procedure During the Day Time, You Can Wash Your Hands After 15 Minutes of Application and Moisturize Your Hands by Applying Hand Cream or Your Body Moisturizer.
Stick to a healthy diet and provide your nails with the nourishment they require to revive them. Avoid using chemical-rich nail polishes and try to look for options that have lesser or no chemicals. Make applying castor oil on your fingertips a part of your daily routine to notice notable changes on your own.