Don't let anything come between you and your love for chocolates! These mouthwatering DIY chocolate ideas are a healthy substitute to packed chocolates.
1. Ice Cube Tray DIY Chocolate Ideas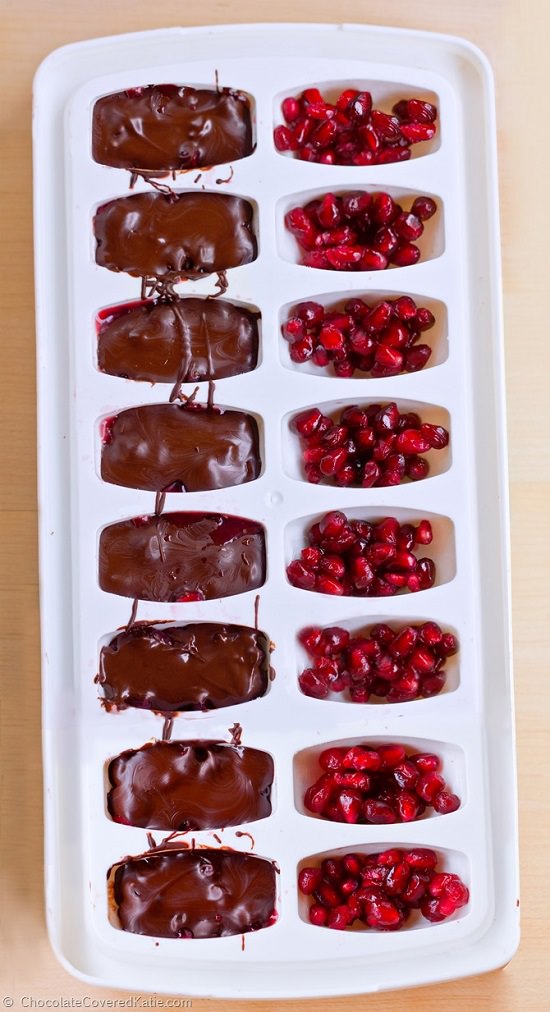 When you want to fulfill your sugar cravings while controlling portion size, these ice-tray chocolates are just what you need. Get the details here.
2. Cream Chocolate Candy Cups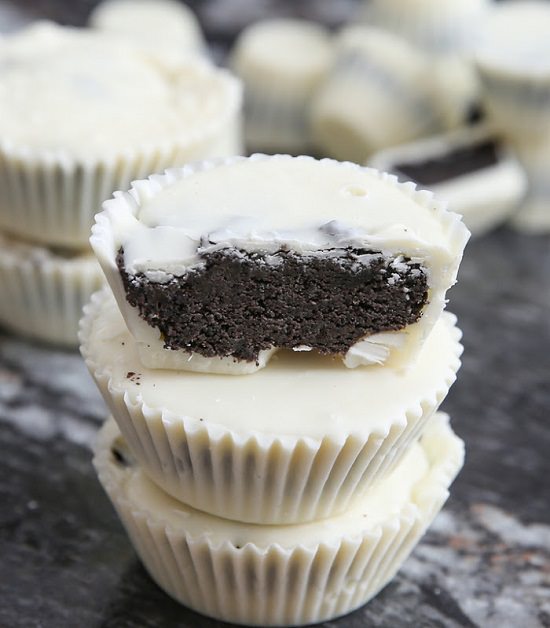 Topped with cream frostings on a cookie base, these candies are perfect for having a sugar rush on the go. Click here for details.
3. Easy Homemade English Toffee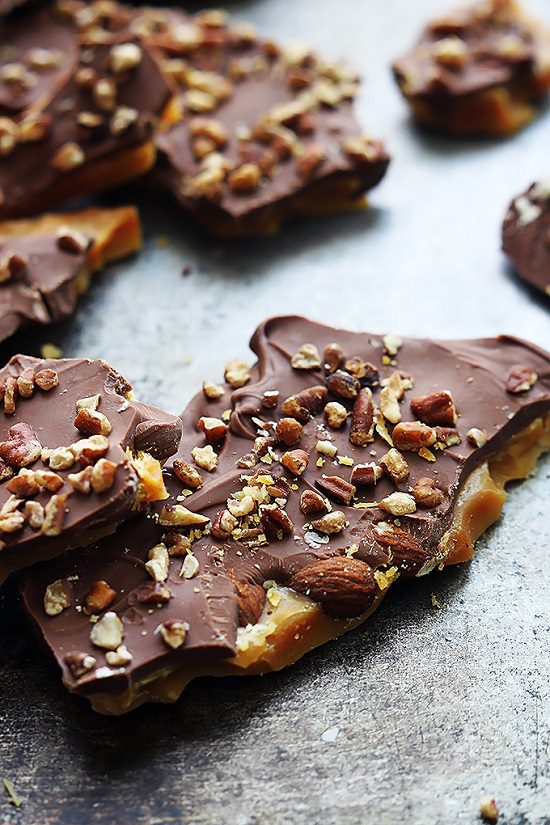 This crunchy nutty delight is an excellent excuse for a healthy sweet treat. Get the DIY here.
4. No-Bake Peanut Butter Balls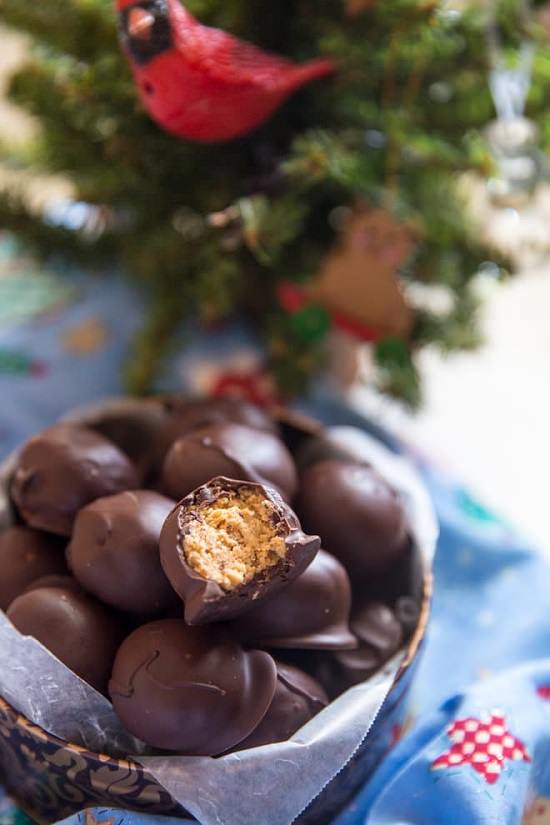 No-bake peanut butter balls are a winner in every party. Click here for instructions.
5. Easy Chocolate Truffles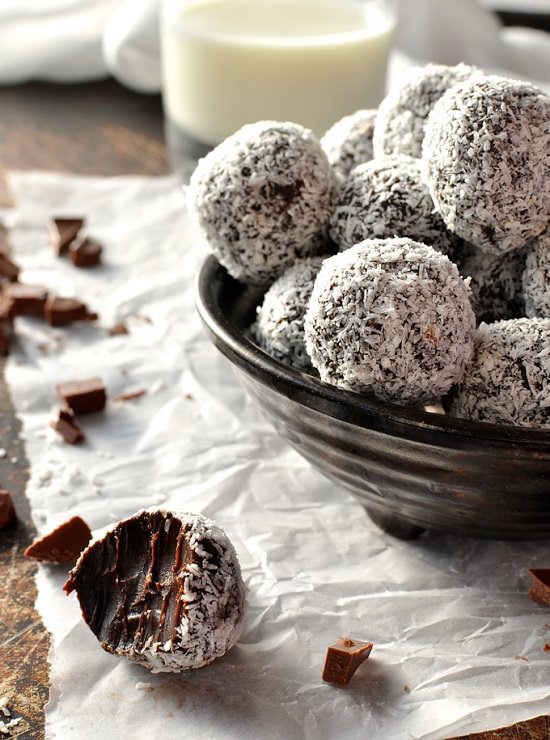 These melt-in-your-mouth cookies are as a delicious, homemade gift for someone whom you want to woo. We found the recipe here.
6. Raspberry Meringue Sandwiches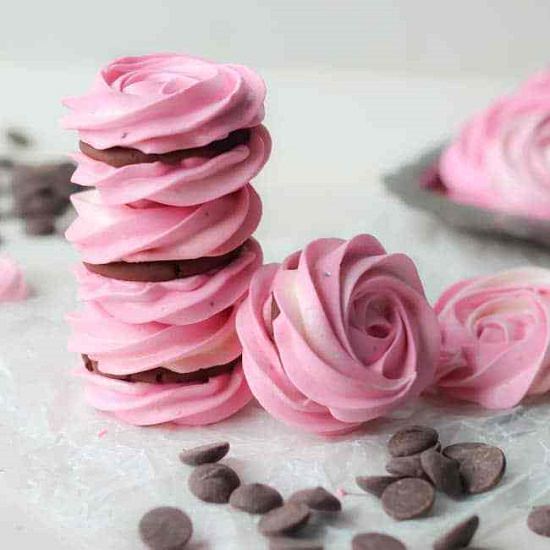 Combining the intense flavors of 60% cocoa with the sweetness of meringues, these rose-shaped treats are perfect for Valentine's day. Check out this post for details.
7. Slow Cooker DIY Chocolate Ideas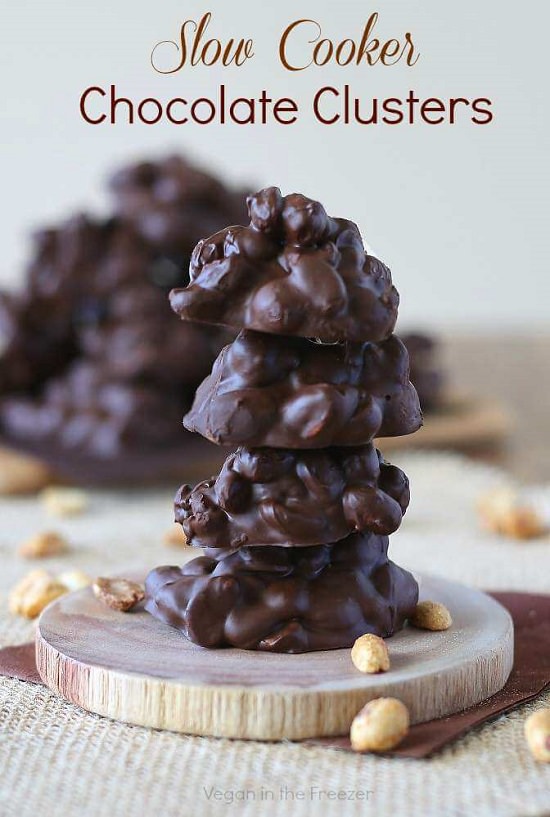 The nut lover's take on chocolate candies is ideal for anyone on a vegan diet. Get the recipe here.
8. No-Bake Cookie Dough Chocolate Cups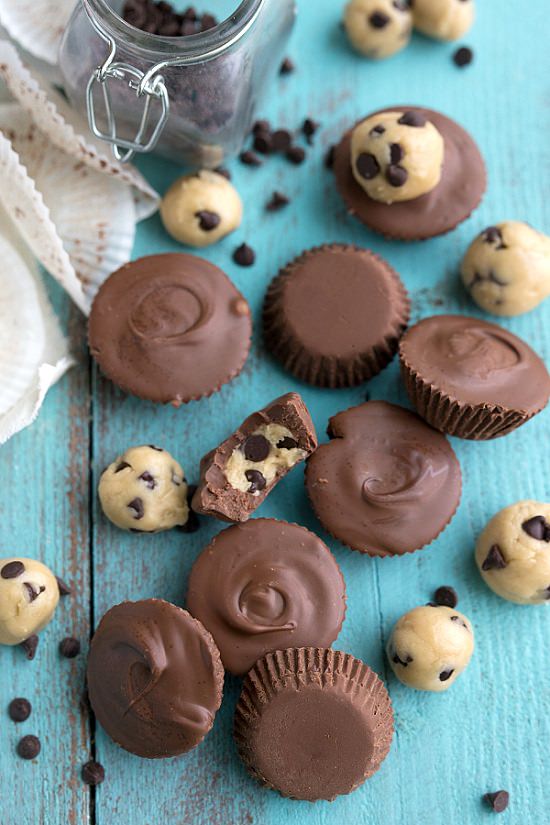 Easy to make and easy on the gut, these miniature chocolate treats are sure to cheer you up when you're down in the dumps. See this post for the instructions.
9. Chocolate Covered Cherries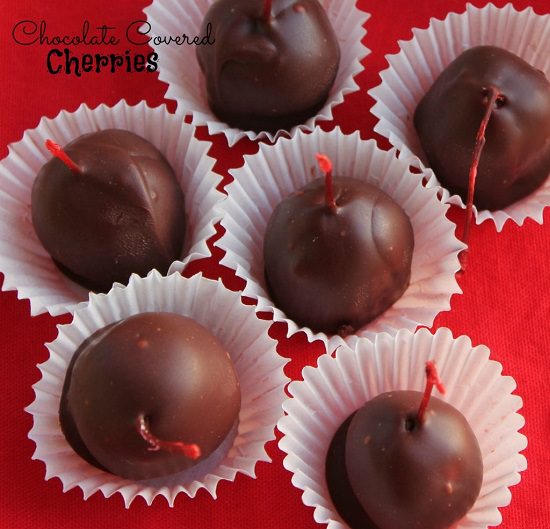 These chocolate-coated berries will leave you wondering about the transformative powers of chocolate. Get the step by step directions here.
10. Samoa Truffles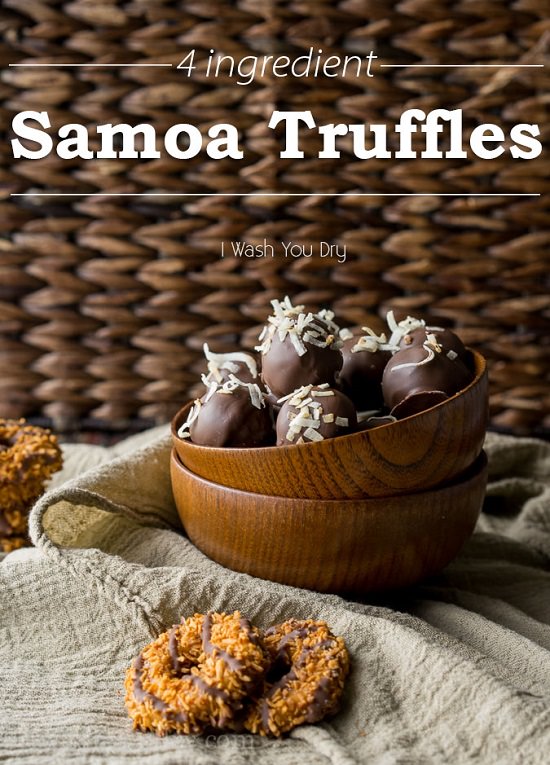 Take it from me; it is impossible to have just ONE of these chocolate caramel Samoa truffles at a time. Learn how to make them here.
11. Galaxy Bark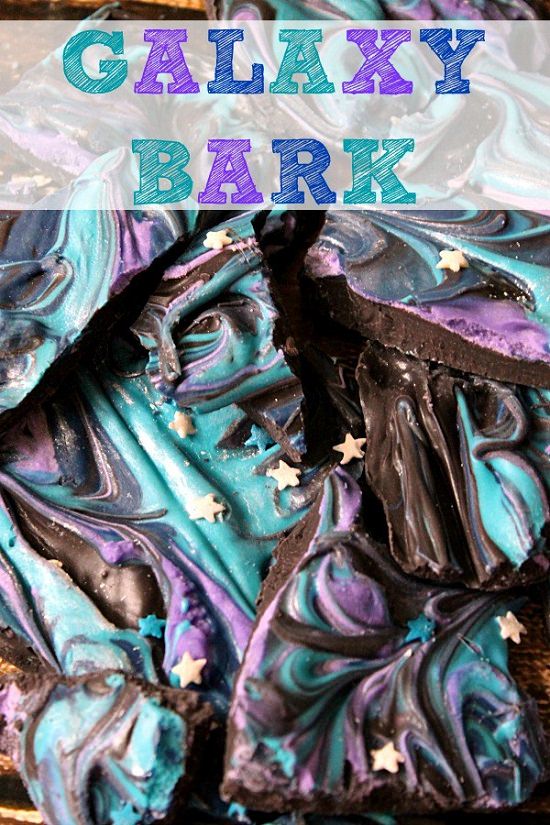 For chocolate mini-bars that offer a splash of flavors and look as good as they taste, this DIY is the answer.
12. Dark Chocolate Sea Salt Almonds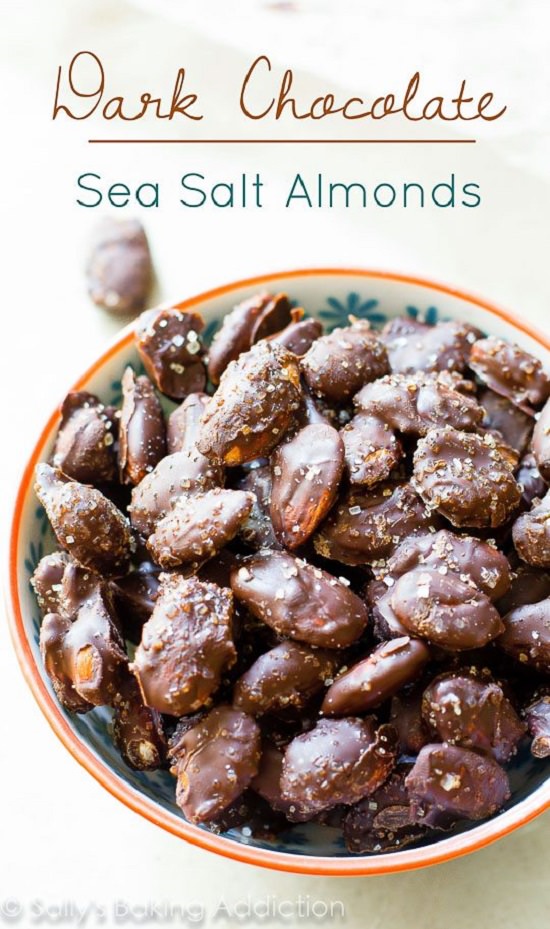 Dark chocolate almond cookies are perfect for those who hate the licorice sweetness of chocolates. To make them, click here.
13. Avocado Truffle Chocolates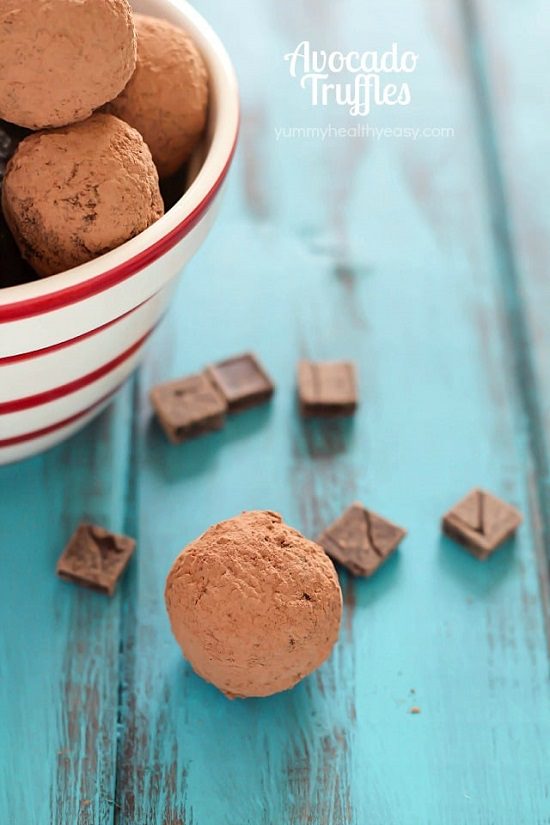 A tad healthier because of the avocado punch, these extra-chewy chocolate truffles make for a healthy breakfast treat. As we found here.
14. Almond Rum Saltine Cracker Toffee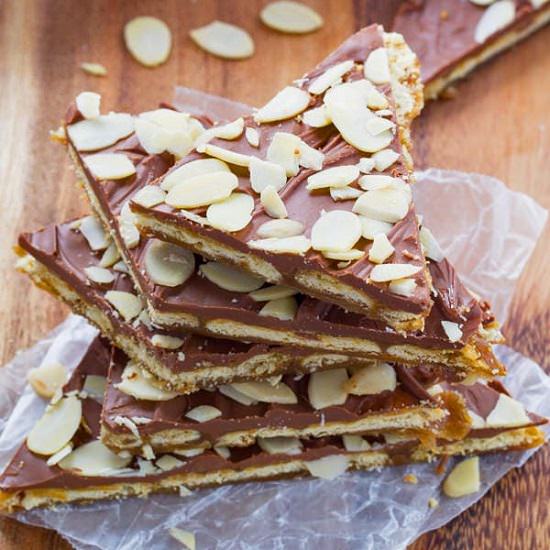 Coated with buttery toffee and a hint of salt, this crunchy chocolate candy is a bittersweet offering to your taste buds. Here's the recipe!
15. Chocolate Salami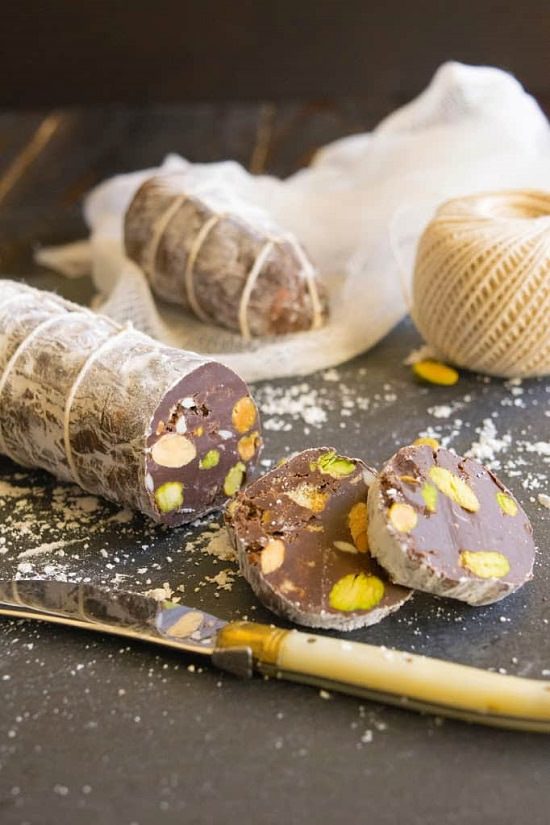 Crispy on the outside and gooey on the inside, chocolate salami is often served alongside a cup of coffee. For the recipe, click here.
16. Cranberry, White Chocolate & Pistachio Biscotti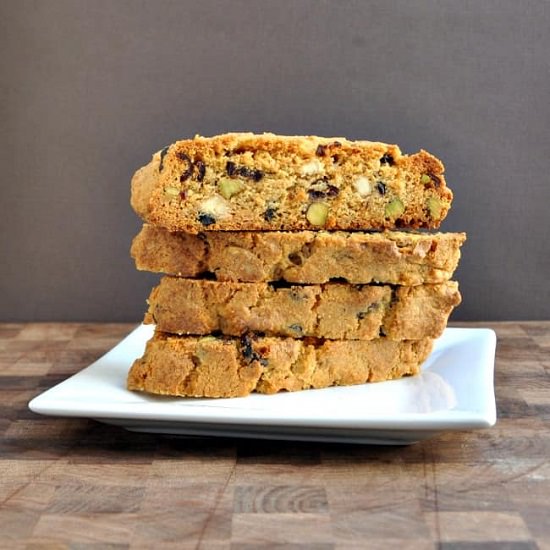 Loaded with the goodness of cranberries and pistachio, this crunchy chocolate is perfect for times when hunger kicks in and mealtimes are light-years away. Get inspired by this post.
17. Chocolate-Covered Potato Chips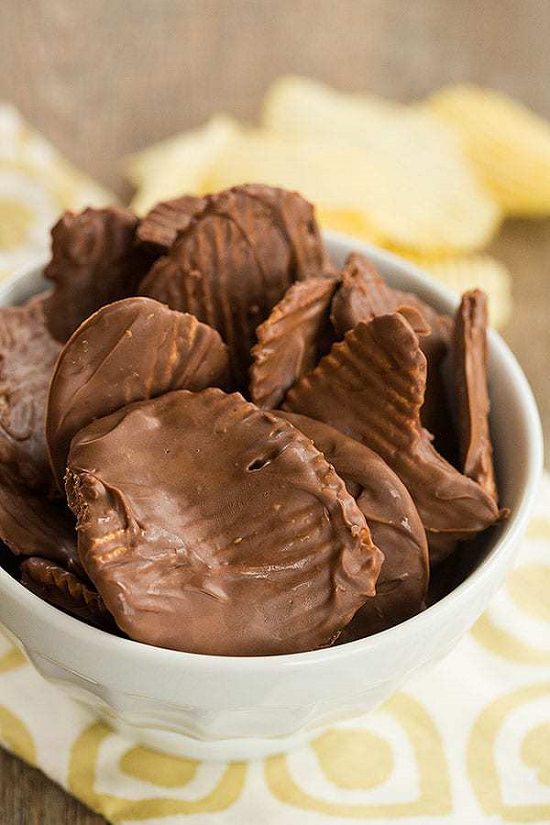 Similar to chocolate pizza and chocolate bacon, chocolatey potato chips are not for the faint-hearted. Know more here.
18. Caramel and Chocolate Dipped Pretzel Rods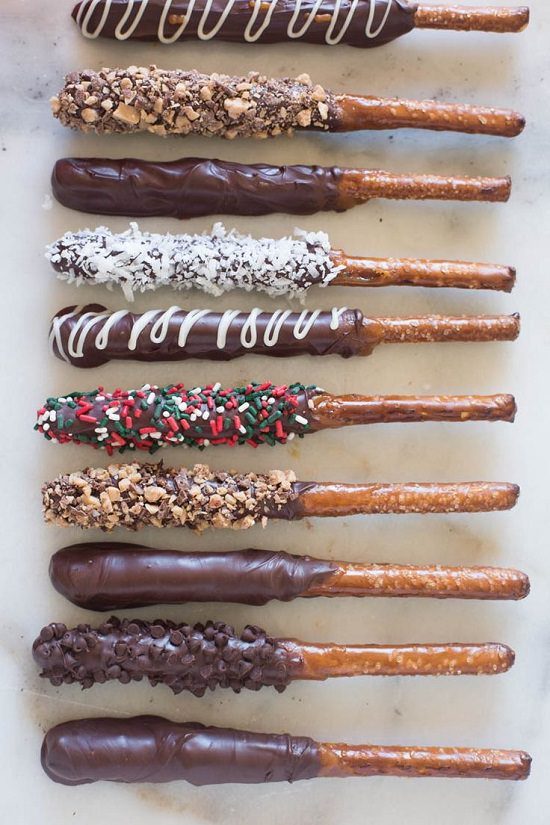 Pretzel rods dipped in chocolate, caramel and all your favorite toppings are your ideal food dream come true. Here are the instructions with ingredients.
19. 3-Ingredient Dark Chocolate Orange Truffles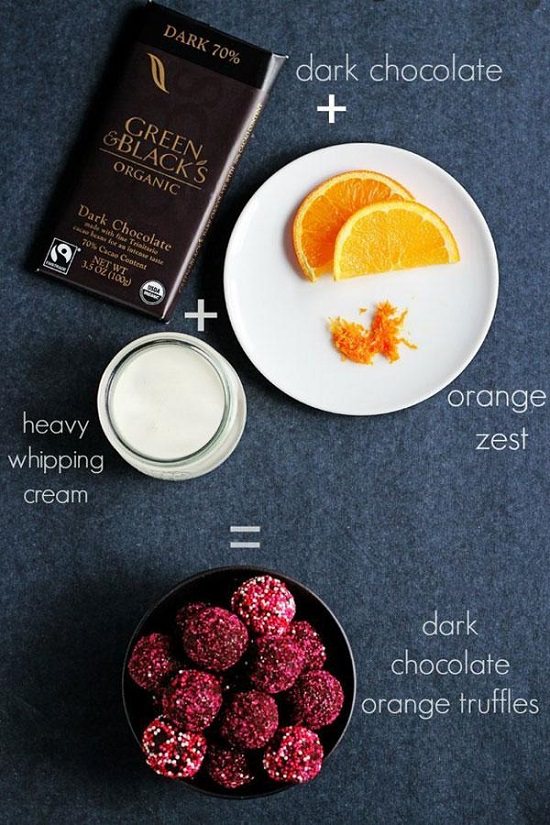 Balancing out the zesty freshness of orange with the vanilla sweetness of whipped cream and chocolate, these decadent truffles pack here is quite a punch.
20. Chocolate Rocks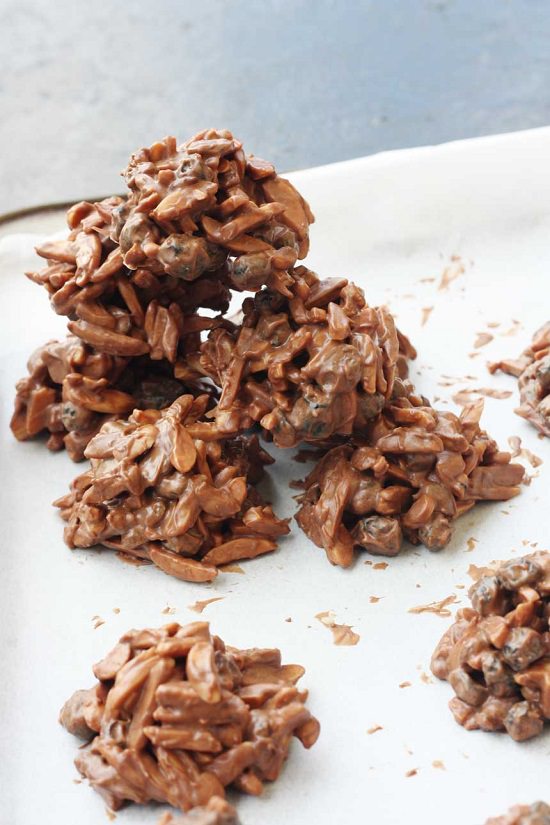 Making these quick three-ingredient chocolate rocks is a thoughtful way to say thank you to your dinner party host. Know all about the recipe here.
21. Cowboy Bark DIY Chocolate Ideas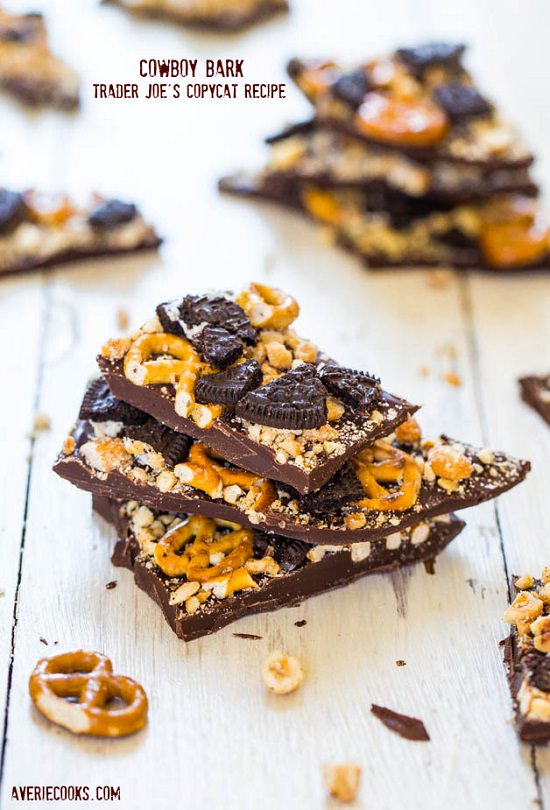 Each bite of this crispy, smooth nutty chocolatey treat will leave you craving for more. Here's how it's made.
22. Dark Chocolate Granola Bark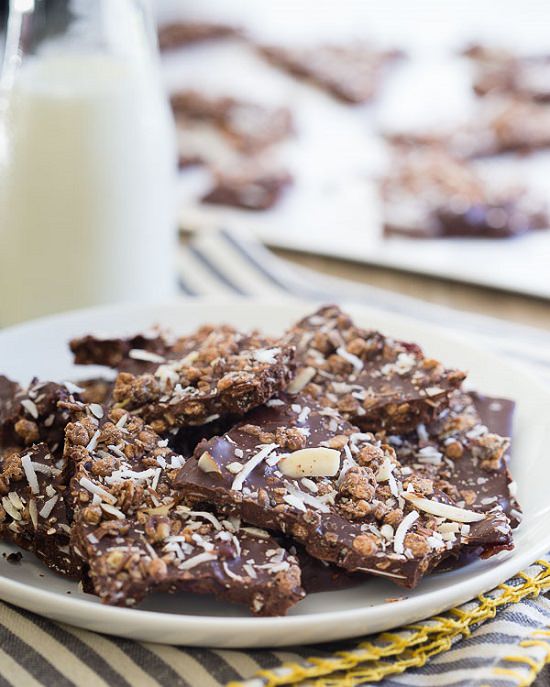 Rich-flavored granola bark has nuts, coconut, and dried berries inside for a chewy, delightful bite every time. For more details, click here.
23. Peppermint Truffles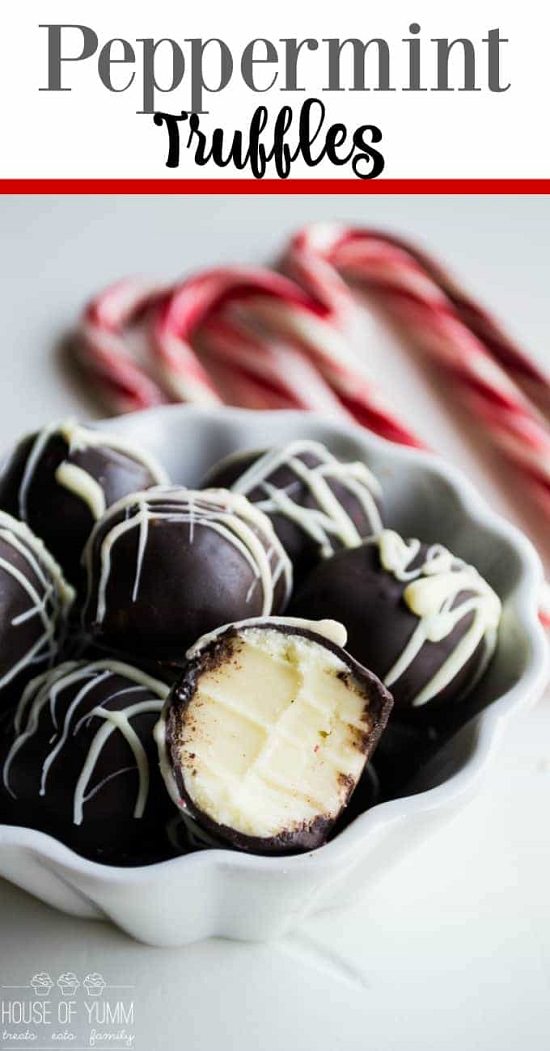 Imagine chocolatey toothpaste filling your mouth! That's what peppermint truffles feel like. Make your own with this recipe.