Do you want to give your Funko Pop collection the spotlight it deserves? Then browse this list of Funko Pop Display Ideas!
Turn your figurines collection into a captivating visual masterpiece with these creative DIY Funko Pop Display Ideas! They are easy to build, requiring minimal tools and expertise.
Check out the best DIY Budgie Toys Ideas here
---
DIY Funko Pop Display Ideas
1. Funko Pop Wall Display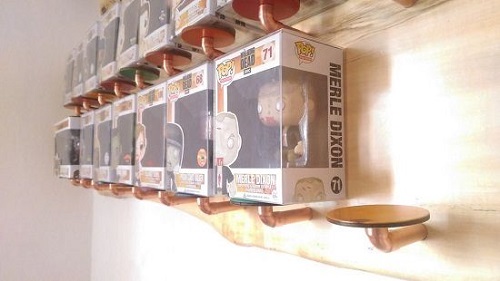 Gather timber, copper pipes, a drill, and a few other supplies to create this peculiar display shelf for Funko Pops. Make one for your favorite figurines with this detailed tutorial.
2. Starwards Death Star Funko Pop Display Shelf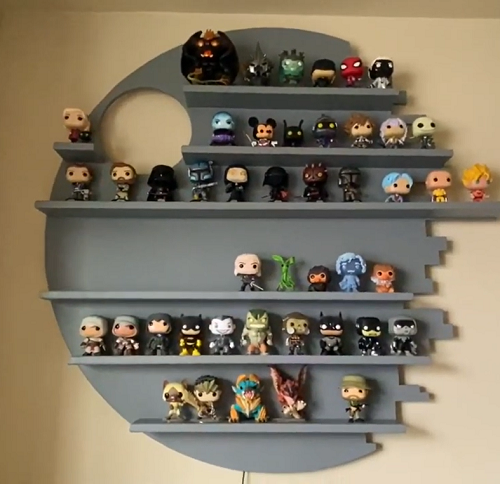 Recreate this death star-themed shelf to display your favorite Funko Pop figurines in style. This shelf is a great way to spice up any dull, empty wall. Watch the video tutorial for more info.
3. Custom Funko Pop Collection Display Cabinet Case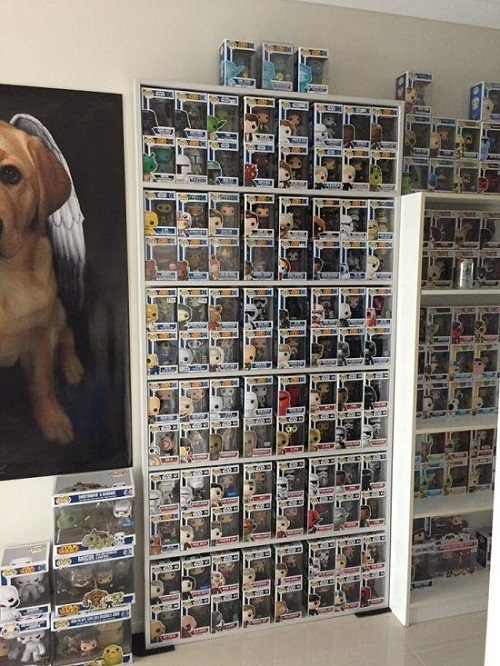 Built from skirting boards and timber screws, this cabinet case is perfect for displaying a large collection of Funko Pop figurines. It's easy to assemble, even for a beginner. Hop to this article for inspiration.
4. Funko Pop Display Shelf From Foam Board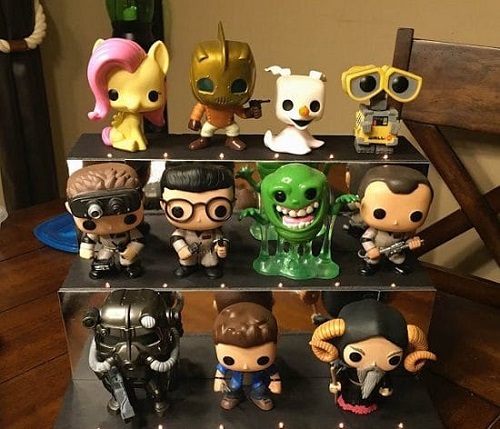 Featuring mirror backing, this display stand can hold up to 12 figurines. It's one of the best DIY Funko Pop display ideas. Read the details here.
5. DIY Harry Potter Clear Display Case for Funko Pops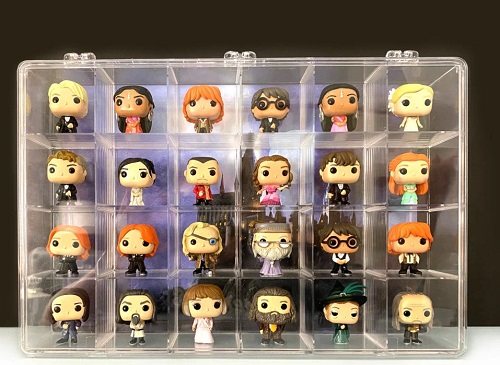 Looking for a creative way to display your Harry Potter Funko Pops? This plastic container adorned with a Hogwarts backdrop is the perfect choice. Check out this article for inspiration.
6. DIY Harry Potter Funko Pop Display Case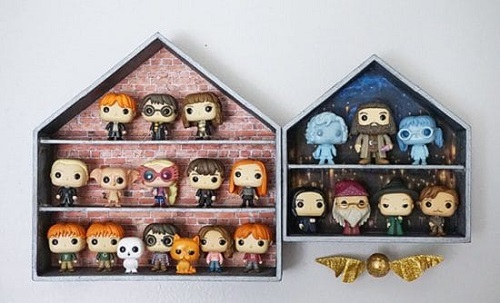 Are you a Harry Potter Funko Pops collector? If yes, then these shadow boxes turned display cases are for you. Find out the tutorial here.
7. Funko Pop Display Shelf DIY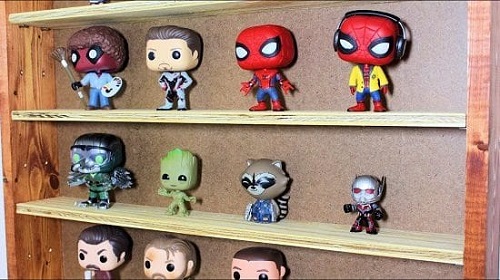 You only need wood, glue, screws, drill, cutting tools, and woodworking skills to assemble this display unit. See the visual instructions here.
8. Custom Mini Funko Pop Display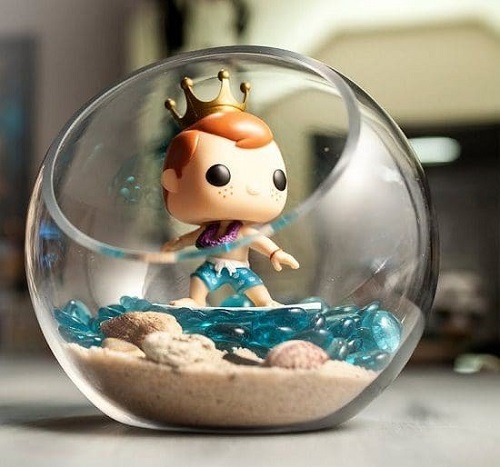 In this video tutorial, the DIYer creates an eye-catching diorama out of a glass bowl, decorative stones, and a Funko Pop figurine.
9. Funko Pop Display Cabinet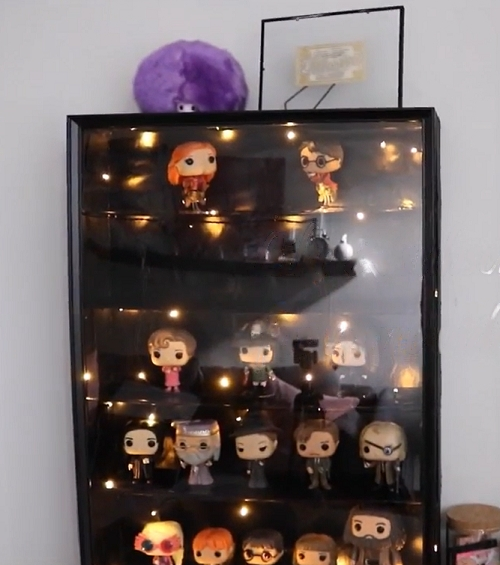 Sturdy, cheap, and easy to build, this display cabinet is the best way to show off your action figurines and DIYing skills. Gather wood board, a box cutter, nails, glue, and a frame for this project. Get the step-by-step instructions in this video tutorial.
10. Cool Funko Pop Display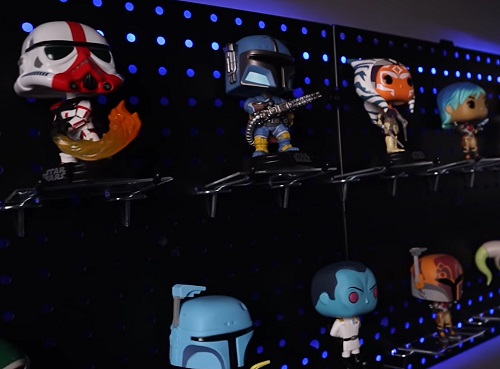 Put on your creative hat and craft this amazing Funko Pop display setup with a steel pegboard, hooks, LED, and Lexan. The DIY is here.
11. Funko Pops on Floating Shelves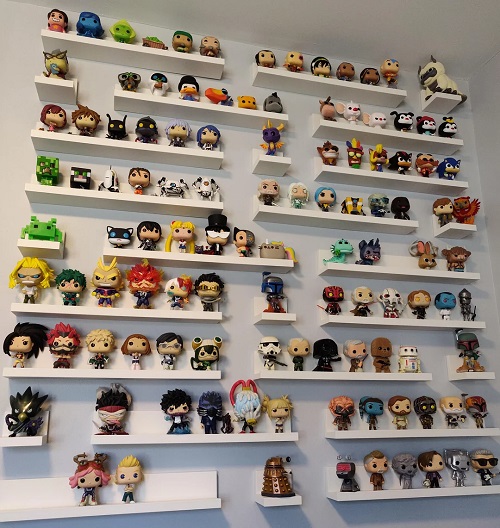 Floating shelves aren't just for books and plants anymore! They provide a unique opportunity for Funko Pop collectors to put their beloved figures on full display.
12. Baseball Bat Funko Pop Display Case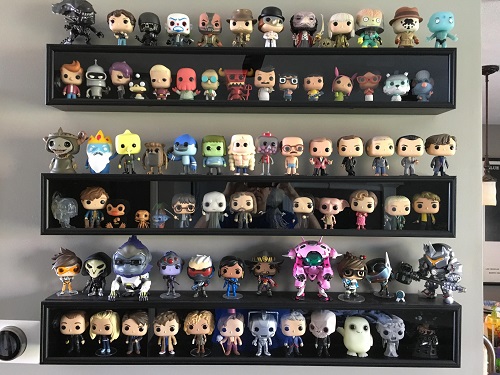 Do you have baseball bat display cases? If yes, use them to organize your Funko Pop figurines.
13. Funko Pop Display Ideas in boxes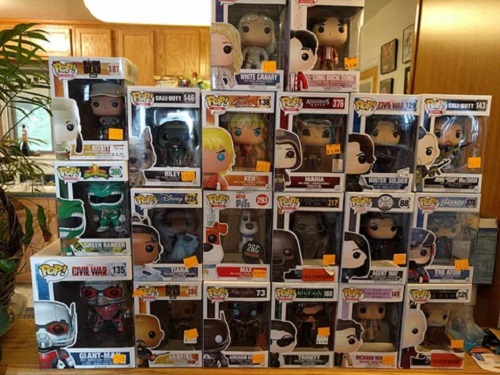 If you don't want to DIY or purchase any stuff, simply stack the figurine boxes on top of each other, and that's it.
14. Acrylic Riser Funko Pop Display Stands
Don't let your Funko Pops blend into the background. Instead, let them shine on acrylic riser stands.
Here are the best DIY Cardboard Toys Ideas