Make engaging homemade DIY Budgie Toys for your feathered friends with the help of these tutorials!
1. Twig balls Budgie Toys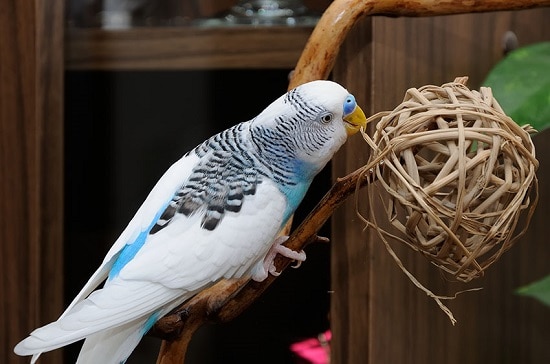 Twist twigs and blades of grass together into a messy ball and watch as your budgie spends hours trying to undo it. That's the whole idea of this DIY.
Also Read: DIY Bird Toys Ideas
2. Homemade Budgie Toys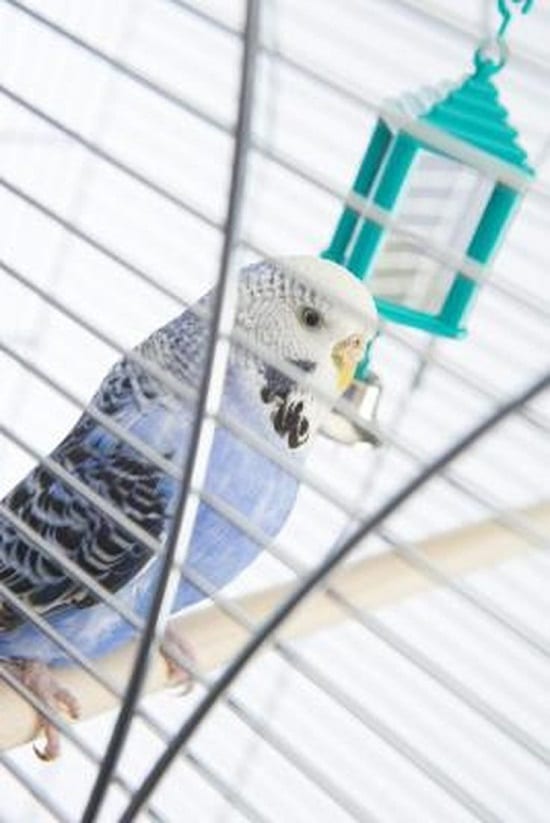 This exhaustive list of homemade DIY budgie toys helps you get started on making grooming playthings, swings and noisemakers so your pet won't ever get bored when you're not around to entertain him.
3. DIY Budgie Toys Under 10$
Next time you dig into your stash of craft supplies, save some of the beads you bought for making handmade jewelry, and create these beautiful danglers that will add a lovely pop of color to the cage. Here's the DIY.
4. Parrot Toys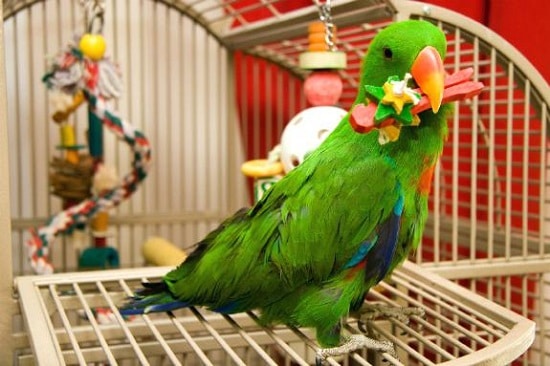 The best thing about budgie toys is that they can be made with the simplest of supplies, so if you have humble beginnings with maybe a plastic cup, or a stray piece of rope, this DIY will show you how to convert them into intriguing toys.
5. Seed Starter Cup Toy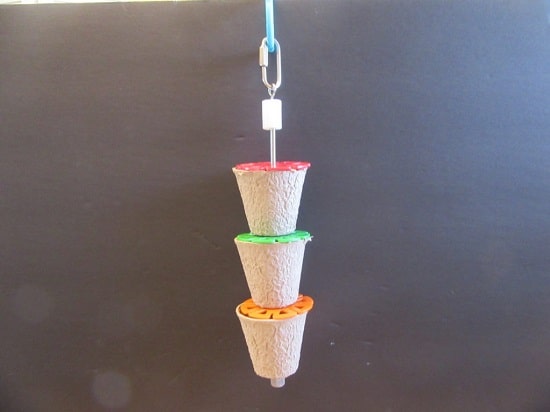 When you want to coax your bird pet into staying in his cage for the greater part of the day, this DIY foraging toy made by layering seed starter cups on a stainless steel skewer is your answer. Get the instructions here.
6. Easy & Fast Homemade Budgie Toy
This lightweight and cute dangler made from assembling straws in different colors offer entertainment and visual appeal without encroaching upon the territory of your little bird. Here's the DIY.
7. DIY Cardboard Budgie Toys
Birds find the texture of cardboard irresistible. Combine that with a colorful string of beads and you have an adorable budgie toy that is a breeze to put up and gives a nice platform for beak action. Follow this DIY.
8. Budgie Foraging Toys
Made from paper towels and a rope, this 5-minute foraging toy is something your bird will easily adapt to and even love; place some sunflower seeds inside to get the ball rolling. Here's the DIY.
9. Budgie Toys Large Forage Box
As pretty as it looks, this DIY foraging box is also one of those budgie toys that are here to stay, thanks to the host of tactile-stimulating textures it involves.
10. DIY Hanging PVC Parrot Playgym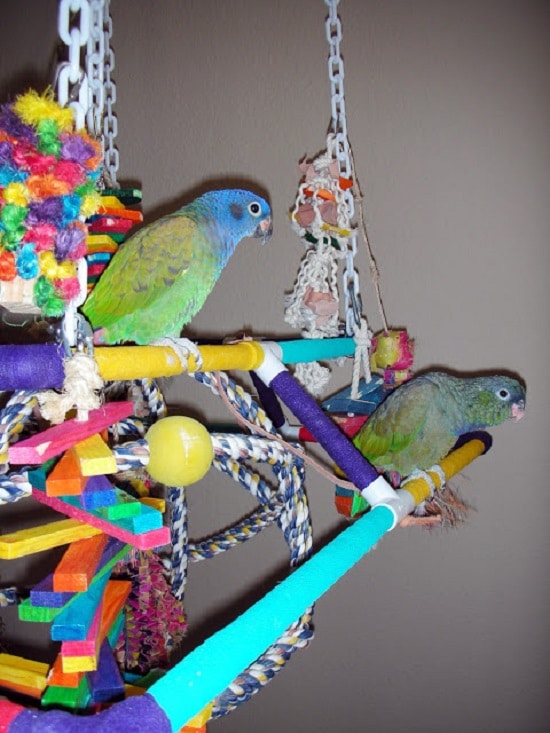 Repurposed from spray-painted PVC pipes, this fancy play gym is hands down the best addition to your parrot's cage. Here's the DIY.
11. Alphabet Block Bird Toys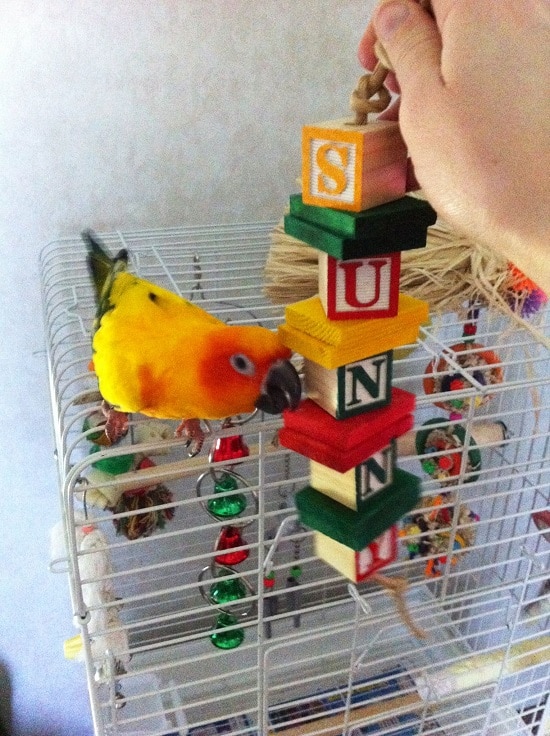 With splendid colors, embellishments, and textures, this beautiful cage dangler is a nice way to give your budgie something to think about when he is not flying around. Here's the DIY.
12. Toilet Paper Roll Budgie Toy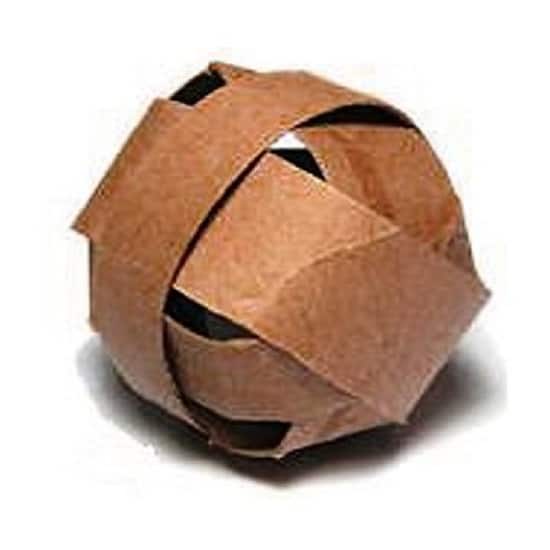 Since birds love to chew, why not give them a chance to chew at your trash! That's a lovely idea of recycling stuff. Start with some empty toilet paper rolls. Here's the DIY.
13. Bird Toys Quick and Easy Swing
Create this fascinating two-tier swing for the bird that just won't stay still for a second. It's a nice show of affection, especially when you're an absentee pet parent. The DIY is here.
14. Homemade Foraging Toys For Birds
With a chewy, irresistible texture that birds just can't get bored with, this cardboard foraging toy helps your budgie condition his beak instead of pecking at your wooden furniture. Here's the DIY.
15. Tying Knots Bird Toy
Get your cage dangler as basic as you want with this versatile DIY toy involving styrofoam square panels and basic knotting skills. Of course, you can tweak the supplies any way you want.
16. Own Budgie Toy
Combining the knotted appeal of a twig ball with decorative embellishments gives you a toy that will not only look great on the cage but also offer hours of fun for your bored bird.
17. How to Make Bird Toys
Make simple toys from everyday household items for your feathered friends with the help of this video.
18. Cheap Toys from Dollar Tree Supplies
This dual-purpose DIY cage dangler comes attached with a perch, thereby making a snug seat for your budgie and giving him a good vantage point to gawk at the household cat.
19. Beaded Bird Toys
If you have an exotic new budgie that scares easy, you can swear by this beautiful beaded toy. He'll probably love it at the first glance and who knows, maybe the colors are sure to blend in with this beautiful plumage too. Find the DIY here.
20. Pop Stick Bird Toys
The thing about popsicle toys is that they are fun to rotate around at different angles and can be assembled in versatile ways to create a look that will actually appeal to your budgie. Get started with this DIY.
21. Easy Bird Toys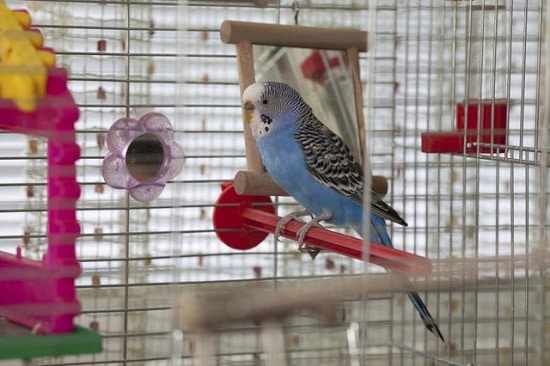 This DIY is actually a tried-and-tested set of hacks to entice singing finches to your newly built birdhouse. The key is to go with a constant color theme and focus on the dangling bit.
22. Homemade Bird Toys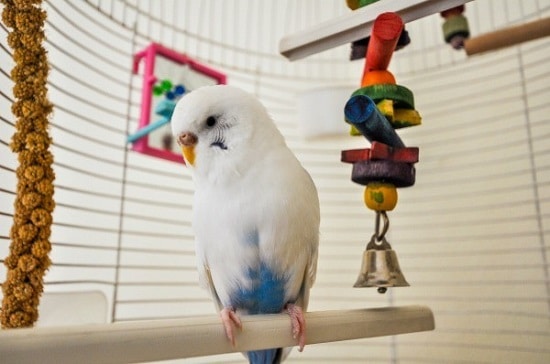 If you're a craft hoarder with an unlimited supply of decorative knick-knacks that don't really fit in with any of your DIY projects, just string them together and add a jingling trinket or bell at the end to create an entertaining toy for your budgie. Here's the full DIY.
23. Safe Budgie Toys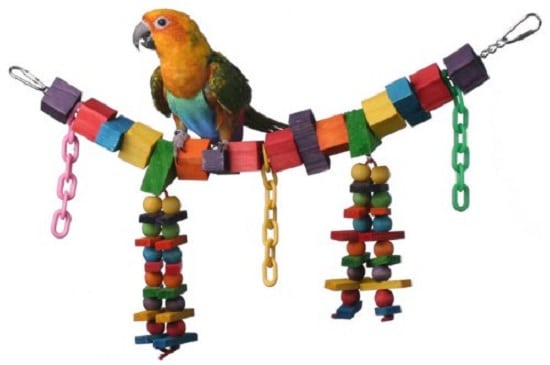 Whether your pet is a pesky parrot that loves to play with her beak or a canary that loves to make noise, this DIY will give you a nice starting guide to understand which toys will work and which ones won't.
24. DIY Parrot Toys
From colorful beaded danglers to paper foraging toys, this DIY has it all to please your pet budgie.
25. Colorful Pop Stick Budgie Toys
Using popsicle sticks to create danglers are all fine, but the real genius is to glue them together to create an A-frame enclosure that gives your parakeet the required privacy to groom himself. Here's the DIY.
26. Making Cute Toys
Featuring a homemade toy made from a bit of paper and thread, this DIY will help you save some precious pennies when making toys that your parakeet would actually love and use.
27. Wooden Toys
What's better than a cage dangler? A cage dangler that can even function as a swing for your parakeet! Use different colors of strand rope for a gorgeous touch. Here's the DIY.
28. Pom-Pom Budgie Toy
The warm, fuzzy texture of pom-poms make them wonderful embellishments for creating a cute and colorful toy that is sure to be a hit with the most finicky budgies out there. Follow this DIY.
29. DIY Paper Toy for Budgie
If you're just starting to venture into the exciting world of budgie toys and want to know what exactly will appeal to your feathery friend, here's a basic two-minute DIY to get you started.
30. Egg Carton Bird Foraging Toy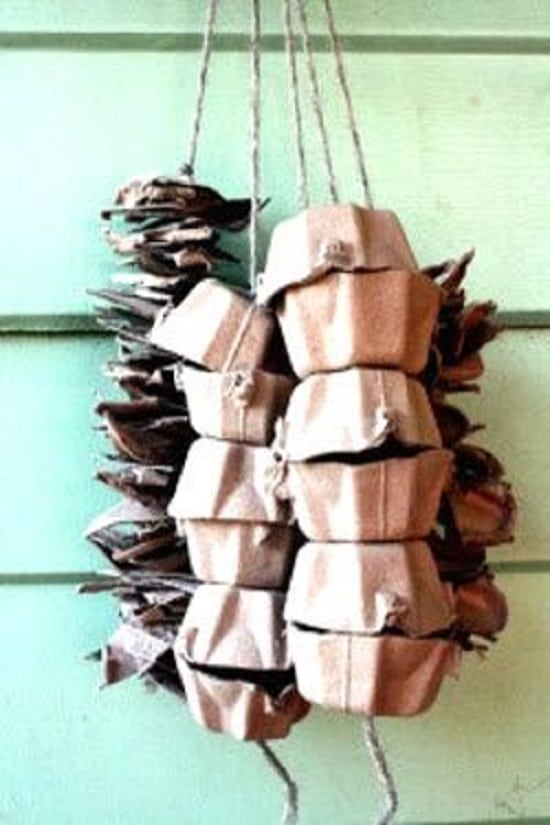 This DIY shows you how to create a foraging bird toy from an empty egg carton; filling up empty cup pockets with treats will be a nice game for keeping him happily busy.
31. Wooden Spoons Budgie Toys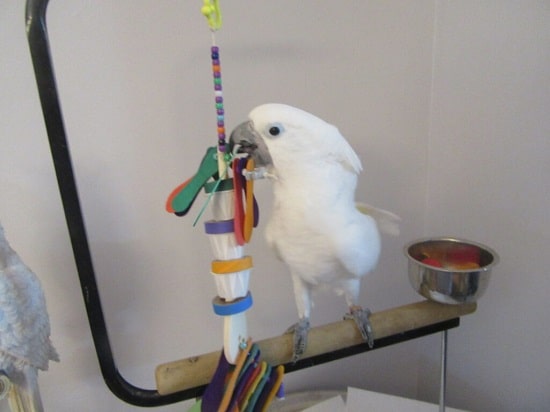 This toy combines the two things that birds love-bagels and wood. Make it yourself with this easy tutorial.
32. Hanging Almond Toy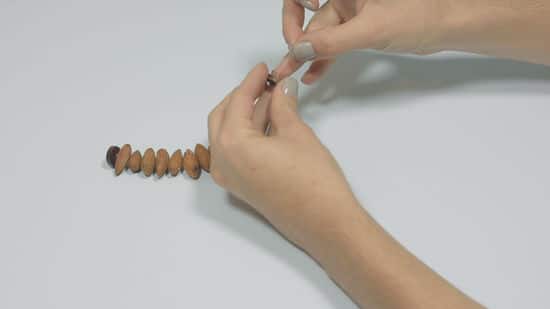 Pamper your little parakeet by filling up his new habitat with these cheap quick yet highly entertaining toys created using simple household materials like paper, cardboard, and thread. Here's the DIY.
33. DIY Under $10 Bird Toys
With a plethora of interesting textures, from the wooden sticks and the plastic beads, this decorative dangler also has a fitted foraging ball within, in case your budgie decides on conditioning his beak amid play. Here's the DIY.
34. Stringy Budgie Toy
Your budgie will have a ball trying to unravel this seemingly complex string toy. For more fun, use paper instead of thread and you'll have a toy that he'll shred with glee. Here's the DIY.
Also Read: 42 DIY Cat Litter Box Ideas