Did you know you can get luscious lashes at home without any expensive treatments? Read on to find out does shea butter help grow eyelashes, or is it a hoax.
What Is Shea Butter?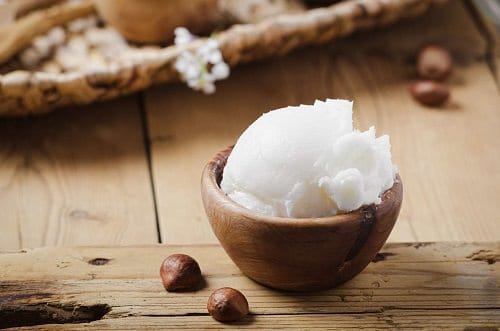 Local to East and West Africa, the seeds of shea tree are used to obtain the off-white lipid named 'Shea butter.' It's consumable and can be applied topically to get its plethora of health benefits. Shea butter is used in food preparations, medicinal, candle making, massage oil, skincare, and hair care products. Furthermore, it's also used as a substitute for cocoa butter in chocolate industries. But does shea butter help grow eyelashes? Keep reading to find out the answer.
Shea Butter Nutrition Facts
Shea butter is a rich source of anti-oxidant, anti-inflammatory, emollient, sun screening, and moisturizing properties. Furthermore, it displays anti-aging activities, as well.
100 Grams of shea butter contains:
Calories 884
Saturated fat 47 g
Polyunsaturated fat 5 g
Monounsaturated fat 44 g
Cholesterol 0 mg
Total Carbs 0 g
Sugar 0 g
Does Shea Butter Help Grow Eyelashes?
There is a lack of scientific research in this regard. However, according to an authoritative source, shea butter encourages the growth of the eyelashes. It not only makes lashes fuller and longer but also strengthens them as well.
How to Make Eyelashes Grow With Shea butter?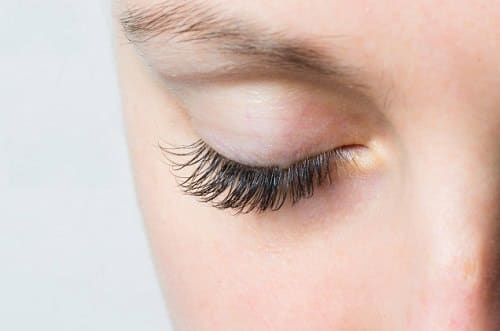 Many women desire to have longer and fuller eyelashes to show off their beauty. To achieve this fashion goal, try the below homemade shea butter & olive oil balm recipe that can give you fuller & luscious lashes.
Supplies
2 Tbsp of Organic Shea Butter
1 Tsp of Extra Virgin Olive Oil
Heatproof Bowl
Cooking Pot
Tin Container
Directions
Add 2 tbsp of organic raw shea butter into a bowl, and put it into the cooking pot with hot water to make a double boiler to melt it properly.
Once it's done, pour the melted shea butter with 1 tsp of extra virgin olive oil into a separate bowl and mix them well.
Now, empty the resultant liquid into a tin container.
Allow it to cool down to harden for an hour or so.
How to Apply
Take a sufficient amount of the balm in between your fingertips and melt it by rubbing your fingers together.
Now, before going to bed, close your eyes and gently massage it on the upper and lower eyelids for a few seconds.
Redo this method once a day, up to 2-3 weeks, to notice the positive results.
This method improves the blood flow to the hair follicles, thereby enhances the eyelashes growth and prevents breakage as well.
Luscious lashes are the dream that every woman wants to achieve in their lifetime. To do so, add the above-prepared balm in your daily skincare regime. Besides, try these hair mask recipes to get thicker and longer strands.