Women always want luscious and longer eyelashes. Does olive oil help eyelashes grow? Know the answer to aid a faster and dense eyelash growth.
What Is Olive Oil?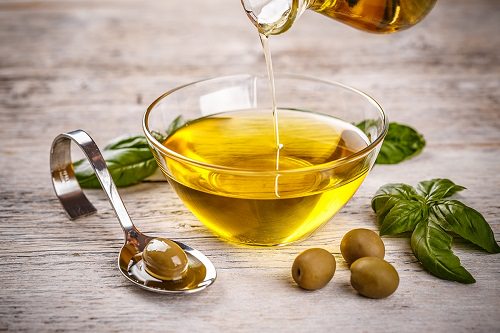 Olive oil is a culinary staple, which is extracted by pressing the fresh whole olives. It's used in haircare, cooking, skincare, personal care, lubrication, and in various religious ceremonies. Furthermore, olive oil is also known for its therapeutic potential.
Olive Oil Nutritional Info
Olive oil is famous for its life-saving antioxidants, anti-bacterial, and anti-inflammatory qualities. It's a rich source of vitamins, calcium, and iron as well. Furthermore, olive oil increases HDL (good cholesterol) in the body.
216 Grams of olive oil contains:
Calories 1910
Saturated fat 30 g
Polyunsaturated fat 23 g
Monounsaturated fat 158 g
Total Carbs 0 mg
Calcium 2.16 mg
Iron 1.21 mg
Vitamin E 31 mg
Vitamin K 130 µg
Does Olive Oil Help Eyelashes Grow?
There is a lack of research and in-depth study in this regard. However, according to many reliable sources, olive oil can grow your eyelashes. It has moisturizing properties that make your lashes healthier, thus preventing premature breakage. Furthermore, olive oil strengthens your lashes as well.
How to Grow Your Eyelashes With Olive Oil?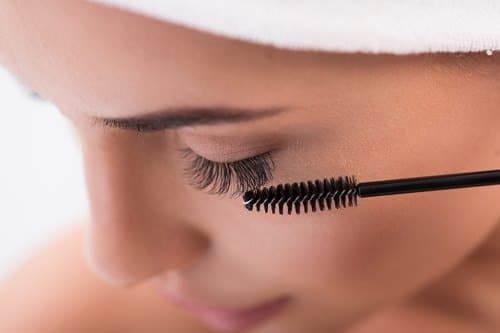 You can quickly grow your eyelashes as you desire. The only thing you've to do is to follow the below hack.
Supplies
15-20 Drops of Olive Oil
Disposable Mascara Brush
A Bowl
Directions
Pour 15-20 drops of olive oil into a bowl.
Now, dip the disposable mascara brush into the oil.
Apply it generously on both eyelashes before going to bed
You can also add a few drops of argan or coconut oil to increase its benefits.
Redo this method, once in a day, until your eyelashes are of the desired length.
Notes:
While trying the above method, don't let the olive oil get into your eyes.
Always use unrefined, cold-pressed extra virgin olive oil.
Other Benefits of Olive Oil
Add extra virgin olive oil in your diet and reap its plenty of health benefits.
Rich in Antioxidants – Cold-pressed, virgin olive oil is loaded with antioxidants, because of its richness in vitamin E and some phenolic constituents.
Fights Against Bacteria – According to well-reputed research, olive oil can eliminate different bacterial strains of H. Pylori, thanks to its strong bactericidal actions.
Anti-inflammatory Benefits – Olive oil is rich in 'Oleocanthal,' named phenol, which is responsible for its anti-inflammatory properties.
Natural Moisturizer – Virgin olive oil is an all-natural moisturizing agent that can hydrate your dry skin.
After reading the above article, you'll get to know everything about the nutritious olive oil. Besides, you can also try grapeseed oil to get fuller and thicker eyelashes.