Makeup is a fascinating task for a woman, but cleaning those makeup brushes could be hectic. Find out how to clean makeup brushes with vinegar in this article.
What Is Vinegar?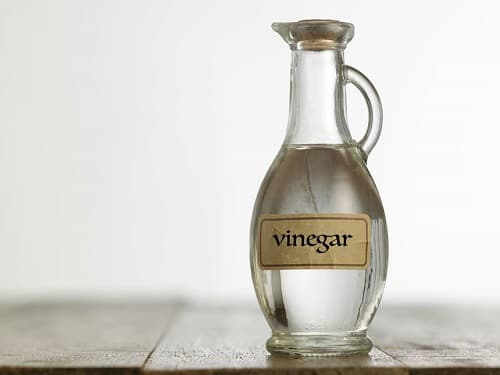 Vinegar is also known as sour wine. It all starts with fruits, which are converted into wine, and then a bacterial culture is added to it. The bacteria eat the alcohol and turn it into acetic acid, which is an essential ingredient in vinegar.
You can make vinegar out of anything that has alcohol in it – wine, hard apple cider, and even beer – and white vinegar is made from a vodka-Esque spirit distilled from grain.
How To Clean Makeup Brushes With Vinegar?
Here are a few DIY's you can do at home for cleaning your makeup brushes:
1. Using White Vinegar
Mix a 50/50 solution of white vinegar and water.
Swirl the brush in the solution until it turns cloudy.
Squeeze the excess solution from the brush and rinse with water.
Gently dry the brush before laying it flat to dry naturally.
2. Using Apple Cider Vinegar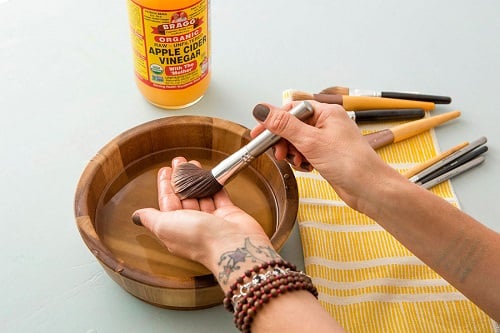 Materials Required:
2 cups of water
A cup Apple Cider Vinegar (ACV)
A tbsp baking soda
Neutrogena acne facewash (any face cleanser of your choice)
Dial bar soap
Rubber makeup brush cleaning mat
Procedure:
Add two cups of water, a cup of ACV, and one tbsp of baking soda in a glass jar.
Let the foam settle down and then put your sponges and makeup brushes in an upright position into the solution.
Let the brushes sit for 20 minutes.
Put some face cleanser on the cleaning mat.
Take the brushes out of the solution and rinse it with water and rub it gently on the mat.
Rinse the brush with water one last time and pat dry in a clean towel.
Repeat the above process for all the brushes.
Lastly, align them in a towel and let it dry naturally.
Note
Make sure you gently rotate the brushes on the mat because rubbing them vigorously can damage them.
Let the brushes dry on their own and use them once they are completely dry.