Want a fence that can enhance your farmhouse's visual appeal? Browse these Farmhouse Fence Ideas that are functional and Instagram-worthy!
Personalizing your outdoor space has never been easier. With this list of Farmhouse Fence Ideas, you'll surely find a farmhouse style fence that fits your taste and needs.
Read the Best Cedar Fence Ideas here
---
Farmhouse Fence Ideas
1. Farmhouse Picket Fence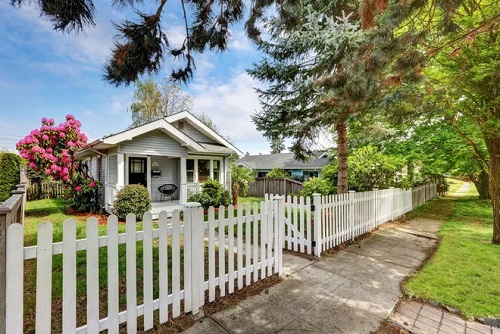 A classic choice, picket fences are both aesthetically pleasing and functional. Paint them white to achieve a timeless look that complements any farmhouse. For those wanting to add a decorative touch, consider adorning the picket fence with climbing plants like roses or ivy. This brings both color and fragrance to your property.
2. Split Rail Fence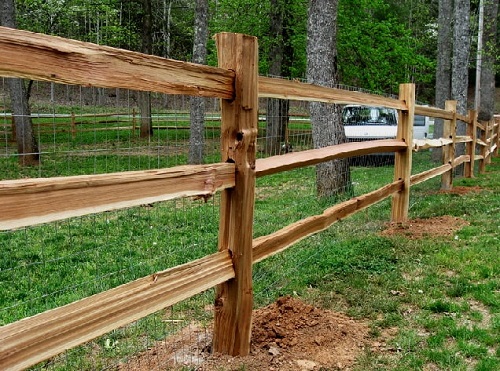 This rustic design uses rough-hewn wood split into rails. It's easy to assemble and requires minimal materials, making it a cost-effective fencing idea. The gaps between the rails also allow for good visibility and airflow. Opt for locally sourced woods like cedar or pine for an even more authentic, regional look. You can also add mesh backing to keep smaller pets secure.
3. Chicken Wire Fence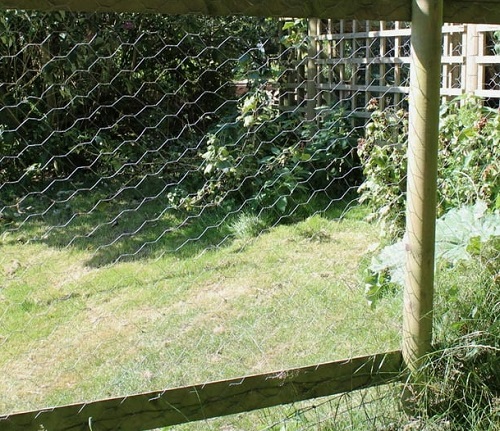 Perfect for keeping small animals and poultry secure, a chicken wire fence is simple to install and highly affordable. To enhance stability, consider adding a top and bottom rail. This not only strengthens the fence but also improves its overall appearance.
4. Bamboo Fence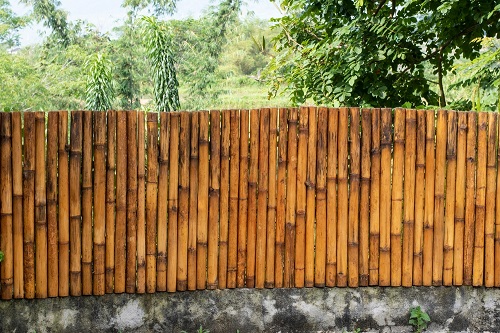 Bamboo is a sustainable and cost-effective material for fencing. Lightweight and visually appealing, bamboo fences are sturdy, easy to install, and add an exotic touch to any farmhouse exterior. These fences can be easily customized with stains or varnishes to match your farmhouse exterior.
5. Chain-Link Fence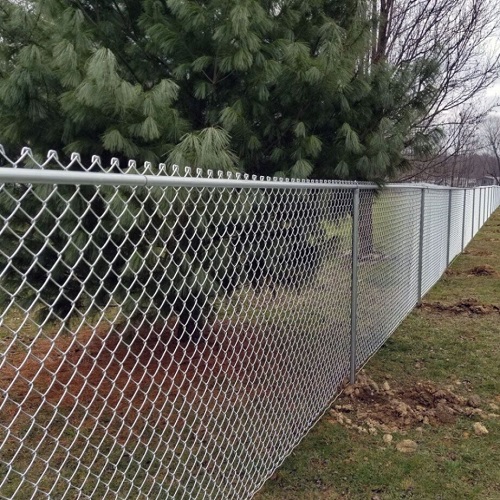 Though not the most picturesque, chain-link fences are low-cost and highly functional. They're quick to install and provide a secure boundary. You can spruce up the look by planting vines or attaching wooden slats.
6. Upcycled Pallet Fence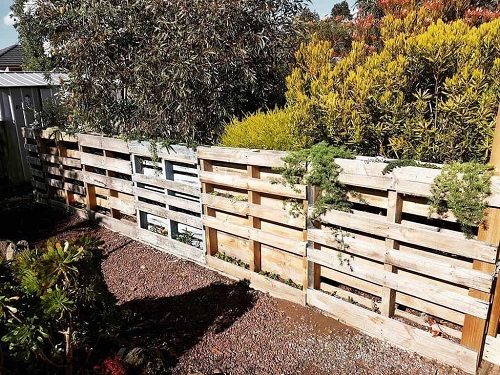 Recycle wooden pallets to create a pocket-friendly fence. This DIY project is simple, requiring only pallets, nails, and a bit of paint. The rustic look perfectly matches a farmhouse setting. To elevate its aesthetic, you can distress the paint for a more rustic, aged look.
7. Horizontal Slat Fence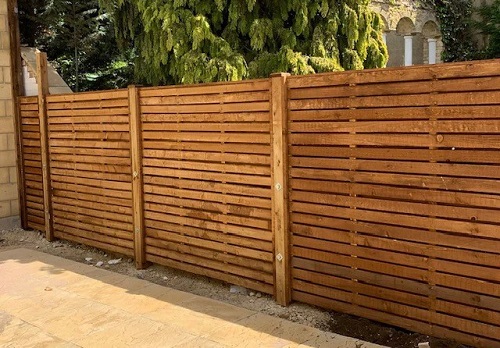 A modern twist on traditional fencing, horizontal slats offer style and privacy. Pressure-treated wood can make this project affordable and long-lasting. It's also relatively simple to construct, even for DIY beginners.
8. Wattle Fence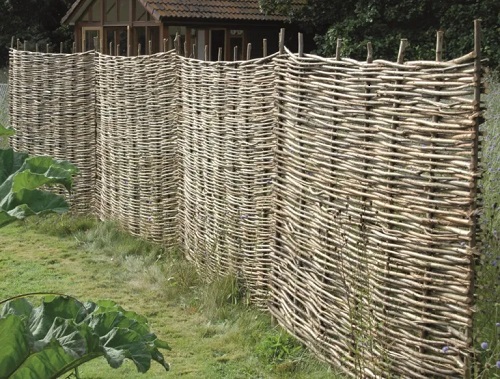 The sturdy wattle fence is made from woven wooden twigs. It's a time-consuming but low-cost option, requiring only natural materials like willow or hazel branches. Anyone can complete this project with a bit of DIYing experience.
9. Corrugated Metal Fence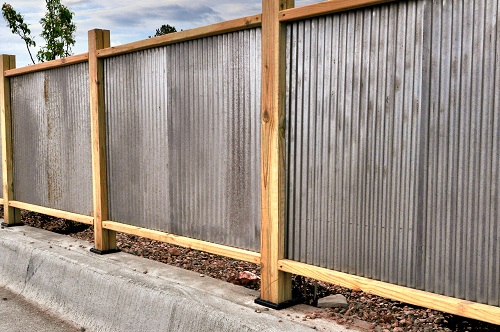 Corrugated metal panels are not only durable but also budget-friendly. They add a contemporary edge to the farmhouse while providing a strong barrier. Installation is straightforward among the list of farmhouse fence ideas.
10. Reclaimed Wooden Farmhouse Fence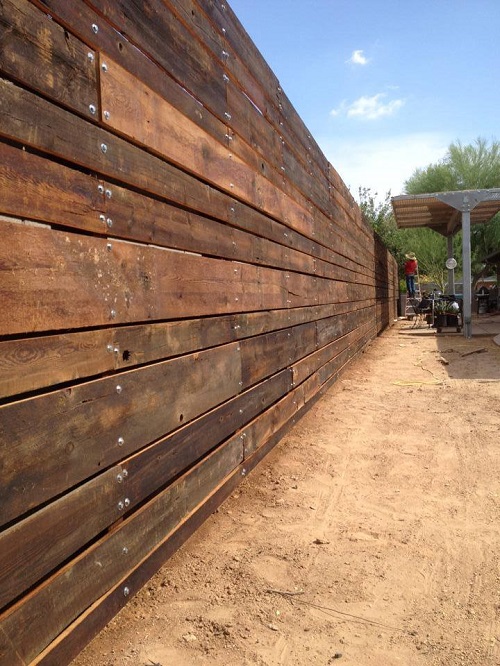 A reclaimed wood fence adds a unique, rustic charm to any property. Sourced from old barns, pallets, or other recycled wooden materials, this fence type can be a conversation starter. Beyond aesthetics, reclaimed wood is usually well-seasoned and durable. This makes it a long-lasting fencing option among these farmhouse fence ideas.
11. Cinder Block Fence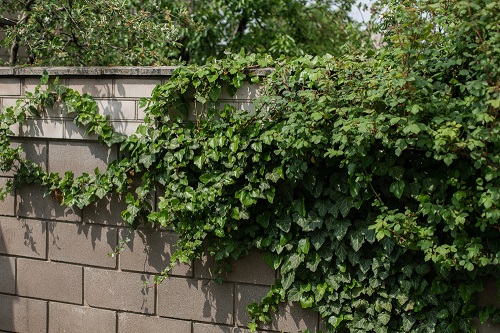 A cinder block fence offers durability and a modern aesthetic that can easily be tailored to match your property's style. Additionally, cinder block fences are fire-resistant and can withstand harsh weather conditions.
12. Rope Fence
For an easy-to-install and economical choice, consider a rope fence. It adds a nautical flair and is as straightforward as drilling holes in wooden posts and threading the rope through. Thicker ropes offer a more substantial appearance, adding durability and visual appeal.
13. Zigzag Logs Fence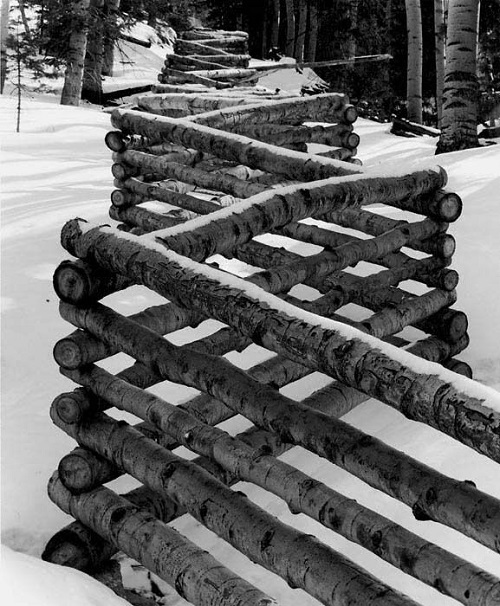 Also known as a "snake fence," this colonial-era design involves stacking logs in a zigzag pattern. It requires no nails or screws, making it a simple and affordable fencing solution. For a less rustic finish, you can sand and seal the logs. This not only enhances their appearance but also adds a layer of protection against the elements.
14. Gabion Wall Fence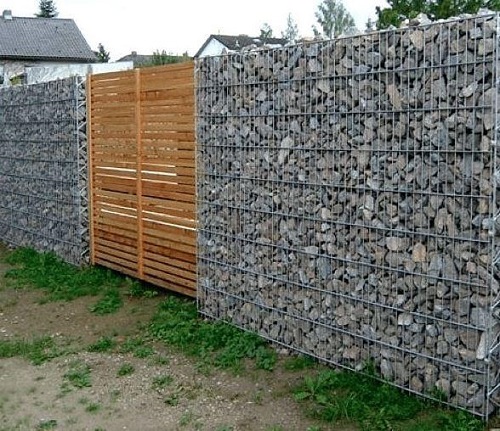 Use a wire mesh to create a gabion wall filled with stones or recycled materials. It's a unique, durable, and cost-effective way to fence your property. Consider adding a wood or stone cap on top for displaying decorative items.
15. Lattice Fence
Lattice panels are affordable and easy to install. They can be used to create a more open fence or as an addition to an existing one for extra height and privacy. The crisscross pattern adds a touch of elegance to the farmhouse.
16. Barbed Wire Fence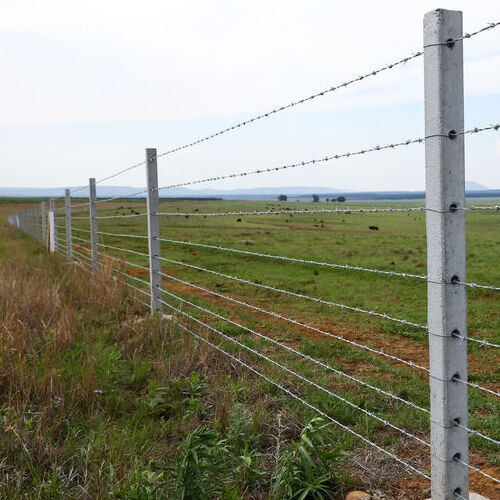 Commonly used in rural settings, a barbed wire fence is inexpensive and easy to install. While not the most aesthetic option, it provides a high level of security and effectively encloses large areas.
17. Vinyl Fence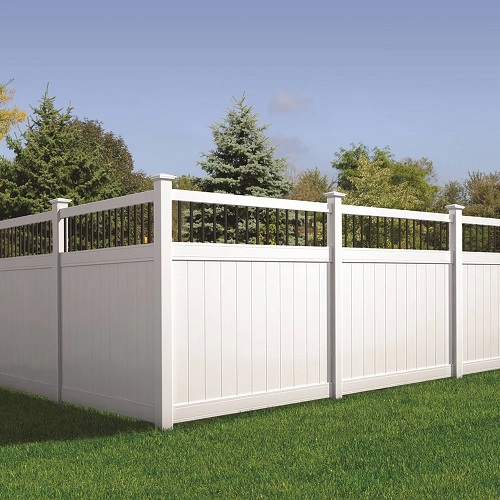 Vinyl fencing has gained popularity for its versatility and low-maintenance features. Unlike wood or metal, vinyl doesn't rot, rust, or require periodic staining or painting. This makes it a long-term investment for homeowners seeking durability.
18. Slatted Metal Black Farmhouse Fence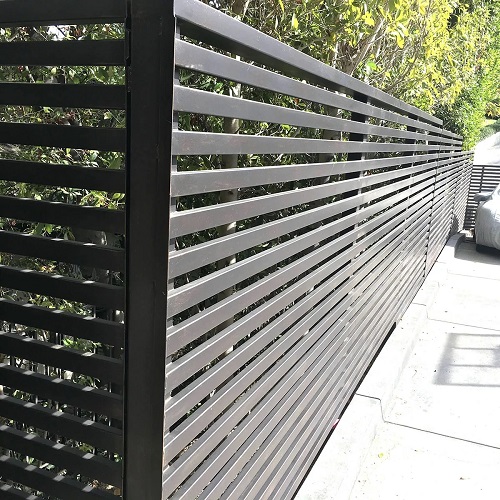 Metal slats are a cost-effective alternative to wood, offering durability with minimal maintenance. They bring in a modern look and can be installed with ease. Opt for powder-coated finishes to improve weather resistance and maintain the fence's appearance for a longer time.
19. Tire Wall Fence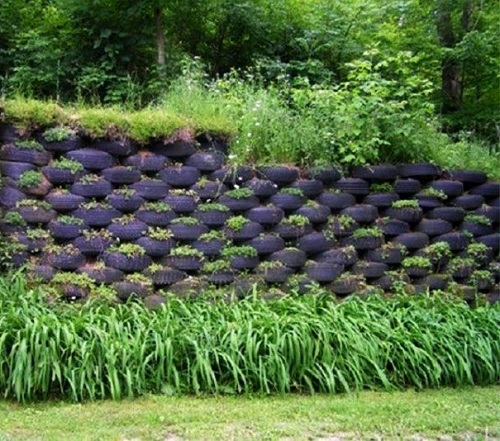 Recycled tires filled with soil or gravel can make a unique, eco-friendly fence. The tires can be painted to add a pop of color, adding both aesthetic value and visibility. Additionally, you can use the tires to grow different flowering plants.
20. Stockade Farmhouse Fence Idea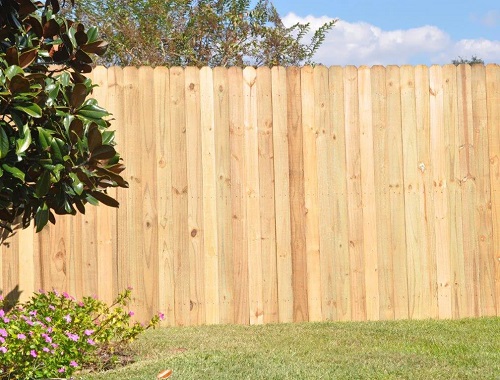 A stockade fence is a traditional farmhouse fencing style with tightly-placed vertical wood boards, providing a virtually solid wall. This design is particularly valued for its ability to offer high levels of privacy and noise reduction. Often made from durable woods like cedar or spruce, stockade fences are built to withstand harsh weather conditions.
Check Out the Best Wood Farm Fence Ideas here