Here are some of the best Irish moss hair gel recipes that not only gives you radiant hair but also maintain your hairstyle as well!
Irish Moss or sea moss has astounding advantages that can be utilized by its topical usage or oral consumption. It can do wonders for your hair with its essential nutrients. This seaweed can be used in numerous forms such as a lotion, soap, gel, and has culinary uses as well. Check out some Irish Moss hair gel recipes below!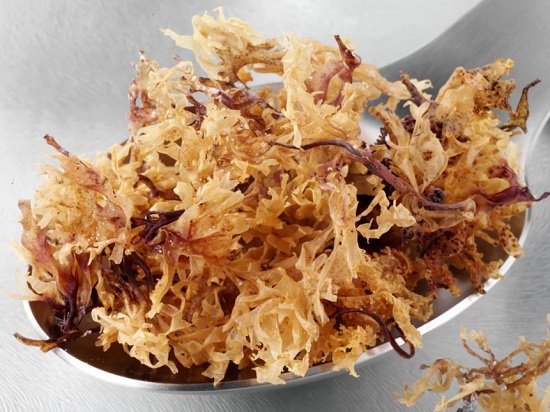 Irish Moss Nutritional Value
100 gms of Irish moss contains
Calories 49
Total Carbohydrate 12.3 g
Omega-3 47.0 mg
Omega-6 2.0mg
Protein 1.5 g
Vitamins & Minerals
Vitamin A 118 IU
Riboflavin 0.5 mg
Vitamin C 3.0 mg
Niacin 0.6 mg
Vitamin E 0.9 mg
Folate 182 mcg
Vitamin K 5.0 mcg
Pantothenic Acid 0.2 mg
Vitamin B 60.1 mg
Choline 12.9 mg
Vitamin B 120 mcg
Calcium 72.0 mg
Iron 8.9 mg
Magnesium 144 mg
Phosphorus 157 mg
Potassium 63.0 mg
Sodium 67.0 mg
Zinc 1.9 mg
Copper 0.1 mg
Manganese 0.4 mg
Selenium 0.7 mcg
Water 81.3 g
Irish Moss Hair Gel Recipe
Here are some Irish moss hair gel recipes that promote your hair's health and can also be used as a styler for different hairstyles!
1. Basic Irish Moss Hair Gel Recipe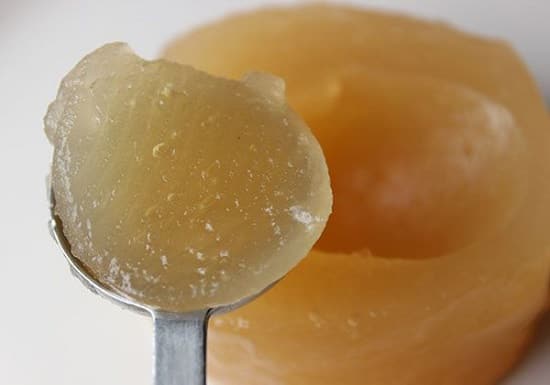 If you are a beginner, then try out this easy and full of essential nutrients recipe for your hair!
 Things You'll Need
One Cup of Dried Irish Moss
Two Cups of Water
A Mixing Bowl
One Glass Jar With Lid
A Blender
Directions
Take a cup of dried Irish moss into a bowl and steep it into the water overnight.
On the next morning, strain the excess water and add it along with two cups of water into the blender and mix them well to get a lump-free, white creamy paste.
Empty this mixture into a lidded glass jar and refrigerate it to solidify.
2. Irish Moss Hair Styler Gel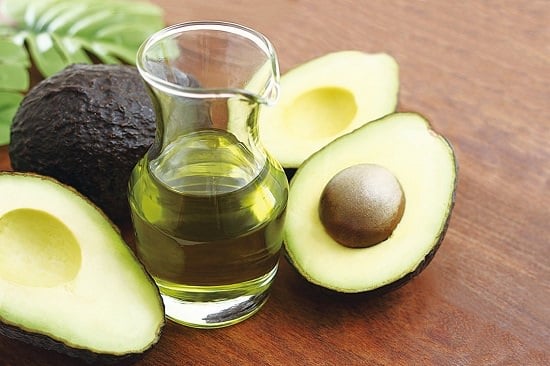 To get healthier, longer, and stronger strands with natural vibrancy, try this coconut oil, avocado oil, and grapeseed oil-rich recipe.
 Things You'll Need
1/2 Cup of Water
Two Teaspoons of Avocado Oil
Two Teaspoons of Coconut Oil
Three Teaspoons of Sea Moss Gel
Two Teaspoons of Grapeseed Oil
A Glass Jar
A Mixing Bowl
Directions
Add three teaspoons of sea moss gel into a pot of 1/2 cup of hot water to melt it properly.
Once it's done, empty the resultant mixture into a bowl and add two teaspoons of coconut oil, two teaspoons of avocado oil, along with two teaspoons of grapeseed oil into a mixing bowl and mix them well.
Now pour the mix into a glass jar and place a lid on the top.
Store the glass jar into a refrigerator to solidify and for further use.
3. Irish Moss With Essential Oils Hair Gel Recipe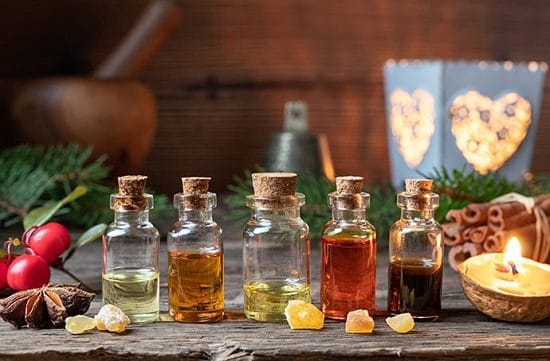 Enriched with the essence of lavender, thyme, and cedarwood oils, this recipe supports hair growth, inhibits dandruff, along with cleansing the scalp as well.
 Things You'll Need
Six Drops of Rosemary Oil
1/4 Cup of Water
Six Drops of Cedarwood Oil
Two Tablespoons of Irish Moss Gel
Six Drops of Thyme Essential Oil
Six Drops of Lavender Oil
A Mixing Bowl
A Spoon
Mason Jar With Lid
A Saucepan
Directions
Add two tablespoons of Irish moss gel with 1/4 cup of water into a saucepan and heat up for a few minutes to melt it.
Pour the liquified Irish moss gel along with six drops of each rosemary, cedarwood, thyme, and lavender essential oil into a mixing bowl. Stir well by a spoon for about 2-3 minutes.
Now, put the mix into a mason jar and cover it up with a lid.
Refrigerate the jar overnight to solidify the liquid mixture.
4. Irish Moss With Glycerin Hair Gel Recipe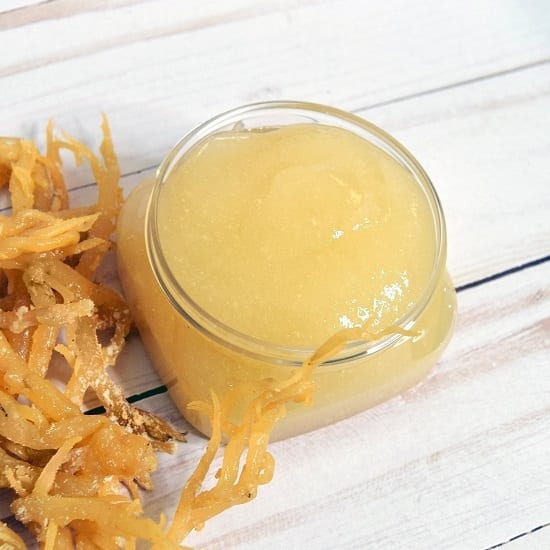 This recipe has glycerin and peppermint oil that moisturizes your dry hair along with eliminating the itchy scalp as well.
Things You'll Need
One Cup of Irish Moss Gel
Two Teaspoons of Honey
One Cup of Water
1/2 Cup of Glycerin
15 Drops of Peppermint Essential Oil
One Mixing Bowl
One Spoon
One Lidded Glass Jar
Directions
Put one cup of hot water into a bowl and add one cup of Irish moss gel and let it melt.
Then pour the melted Irish moss gel into a mixing bowl along with 1/2 cup of glycerin, two teaspoons of honey, and 15 drops of peppermint essential oil into it and mix them.
Put the resultant mix into a lidded glass jar and refrigerate it to use as a gel.
How to Apply
To use the above recipes, take a sufficient amount of Irish moss gel and apply it evenly all over your hair, leaving it overnight. On the next morning, shampoo your hair with lukewarm water and air dry as usual. You can also use the gel to style your hair and wash it the next day to reap its benefits.
Try the above hair gel recipes to enrich your hair with Irish moss' multitude of nutritional benefits. Besides this, you can also use the Irish moss skin care recipes as well!