Try these 4 Irish Moss Skin Care Recipes as an alternative to ditch the toxic skincare products full of harmful chemicals!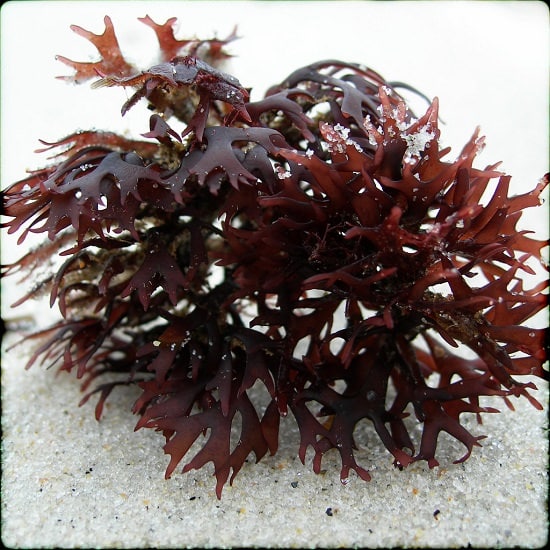 What Is Irish Moss?
Irish moss is also popularly known as the carrageen moss, Irish sea moss, or sea moss. It's an edible seaweed that has helpful skin rejuvenating properties, making it an important element in several skincare products such as face mask, gel, serums, and balm. It's an effective skin softener as well and also maintains essential lipids along with making a barrier around the skin to lock the moisture. Besides skincare, carrageen moss has other health benefits as well. Try these 4 Irish moss skin care recipes to combat the maximum of your skin issues.
Irish Moss Skin Care Recipes
1. Irish Moss Lotion Recipe
Hazelnut oil is a great detox because of its richness in different antioxidants.
Supplies
2 Tablespoons of Powdered Irish Moss
2 Cups of Distilled Water
1/2 Cup of Aloe Vera Gel
12 Teaspoons of Hazelnut Oil
A Saucepan
Mason Jar With Lid
Mixing Bowl
Instructions
Put two tablespoons of powdered Irish moss into a mixing bowl, along with distilled water, and mix it well. Then leave it for 30 minutes.
Empty the mix into a saucepan and simmer it up on the stove for 20 minutes.
When it forms a thick gel, take out a half cup into a bowl, then add half a cup of aloe vera gel along with 12 teaspoons of hazelnut into it and stir well.
Once it's done, pour the resultant substance into a tight lid mason jar. Now the lotion is ready to use.
How to Apply
Apply Irish moss lotion on your skin twice a day and wash it properly after every application.
2. Irish Moss Serum Recipe
If you want to hydrate your skin, then this recipe is best for you, as it has Irish moss as the main active ingredient.
Supplies
1 A cup of Powdered Irish Moss
1 Cup of Water
2 Tbsps of Vitamin C Powder
A Mixing Bowl
Mason Jar
Instructions
Add one cup of Irish moss powder along with one cup of water into a bowl and leave it for 20 minutes. Once it's done, blend this mixture well.
Now add 2 tablespoons of Vitamin C powder into the mixture, mixing adequately for a few seconds until it becomes fairly smooth.
After that, pour this mixture into a mason jar and cover it with a tight lid.
This serum will last up to two weeks if refrigerated.
How to Apply
Before applying the carrageen moss serum, clean your face properly. Take a sufficient amount of the serum and apply it all over your face and neck as well. Re-moisten it by spraying water, as the serum dries soon. Keep this for 10-15 minutes and then wash it thoroughly.
3. Irish Moss Gel Recipe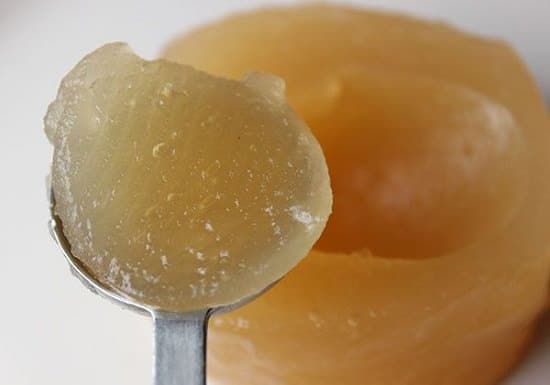 Irish moss gel recipe soothes your dry skin and gives it a smooth and supple appearance.
Supplies
30 Grams of Irish Moss (Dried)
One Cup of Water
A Bowl
One Glass Jar With a Lid
Instructions
Take 30 gms of dried Irish moss into a bowl and clean it properly.
Dip the sea moss into the water for about 5-6 hours.
Once this process is complete, drain the excess water and cut them into fine pieces.
Now blend the sea moss into a blender with one cup of water until it has a creamy white color. Always make sure this paste doesn't have any lumps or grits.
Put the resulted gel into a jar and then cover it with a lid.
You can enhance the gel's life by storing it in a refrigerator.
How to Apply
Take a sufficient amount of Irish gel and apply it as a face mask and wait for about 25-30 minutes. Then clean the face thoroughly with lots of water followed with a moisturizer as usual.
4. Irish Moss Balm Recipe
As this recipe has lavender oil and coconut oil as the main ingredient, it gives you acne-free skin.
Supplies
1/2 Cup of Carrageen Moss (Powdered)
1 Cup of Water
1/2 Cup of Aloe Vera Gel
4 Teaspoons of Coconut Oil
Ten Drops of Lavender Oil
A Mixing Bowl
Lidded Glass Jar
Instructions
Combine 1/2 cup of aloe vera gel, 1/2 cup of carrageen moss, 1 cup of water, along with ten drops of lavender oil and four teaspoons of coconut oil and blend it appropriately, until you get a lump-free, thick mixture.
Now, put this mixture into a glass jar and close it with a lid.
Store the balm into the refrigerator to make it thicker.
How to Apply
Use the carrageen moss paste as per your needs and requirement.
The above homemade Irish moss skincare recipes will give your skin a smooth and softer look. If you don't want to miss its astounding skin benefits, try it now!