Does Olive Oil Clog Pores? Is Olive Oil Comedogenic? If these questions pick your interest, here's everything you must know!
Olive oil is made by pressing whole olives, which is the fruit of Olea europaea. It's used as a cooking ingredient in almost every household these days. Olive oil is a popular ingredient in cosmetics, pharmaceuticals, soaps, fuel for traditional lamps, etc. But despite its beneficial properties, Is Olive Oil Comedogenic? Does Olive Oil Clog Pores? If it happens to be comedogenic, people with oily skin might want to spare the natural ingredient.
---
What Does Comedogenic Mean?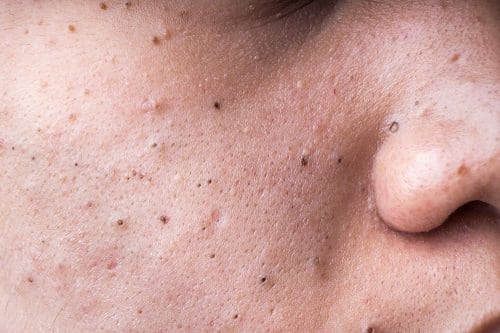 The word 'Comedogenic' means tending to cause blackheads by blocking the pores of the skin. It's the capacity of a food or product to clog the pores on your skin and causing skin damage. Clogged pore, in turn, leads to acne breakouts and other skin problems to arise due to imbalanced oil content in the skin.
Is Olive Oil Comedogenic?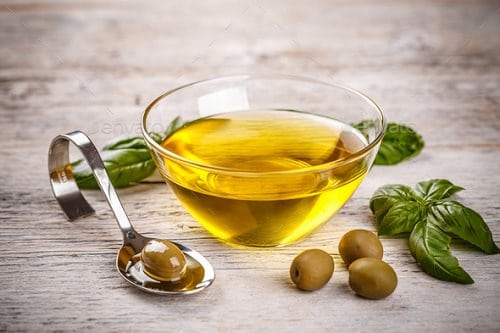 Olive Oil is moderately Comedogenic; hence, it might enhance the taste and feel of your food, but it is not great for your skin, especially if you've oily skin.
This undiluted vegetable oil can clog your pores, and the dead skin cells will be trapped in your skin instead of being shed. Clogged pores can cause several skin problems, especially blackheads, whiteheads, zits, and acne. In its pure form, Olive oil is graded two on the Comedogenic Scale, which is not the worst for your skin but is not the best either.
What Is Comedogenic Scale?
A comedogenic scale shows the rating, which ranges from 0 to 5 to depict the ability of the oil to clog your pores.
Scale Break down
Grade 0: Safest for the Skin
The oils with grade 0 on the list are safe and healthy for the skin. The chances of them clogging the pores almost don't exist. Example – Hemp Seed Oil, Abyssinian Seed Oil, etc.
Grade 1: Minor to Almost No Risk
Oils with grade 1 on the list have minimal chance of causing any skin problems. There are several oils with grade 1, which are great to heal multiple skin problems. Scroll down to learn more about these Non-Comedogenic oils.
Grade 2: Can Cause Impurities
Oils having grade 2, such as Olive oil, are moderately harmful. These oils can clog the pores and cause impurities in the form of acne and blackheads. Thus, it's wise if you use them in moderation and avoid altogether if you have oily skin.
Grade 3: High Risk of Affecting the Skin
All oils that fall under grade 3 can put your skin at high risk. These oils have a decent chance of causing inflammation. Example – Carrot Seed Oil
Grade 4: Harmful for skin
Higher the grade, the higher the chances of skin damage. Oils that have a rating of 4 are extremely toxic for your skin. Example – Flax Seed Oil (Linseed)
Grade 5: Dangerous to Use
These oils are the most dangerous for your skin and have almost a 100% chance of causing a breakout.
Note: The effect of the oil depends upon additional factors like the type of your skin, whether it is oily, dry, combination, or sensitive. It also depends upon the quantity of the oil you use on your skin.
Non-Comedogenic Oils
1. Almond Oil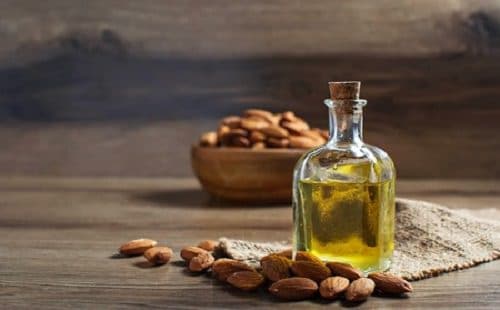 Excellent for hair and skin, Almond oil is a promising ingredient for fighting dandruff and boosting the growth of your hair. Enriched with Vitamin A and E, the oil helps in providing the right nourishment to chapped lips, dry hands, and cracked heels.
2. Argan Oil
Argan oil can eliminate acne, acne scars, stretch marks, and dry skin. This oil comprises properties that moisturize your skin and improves skin elasticity. Furthermore, argan oil is a good source of nutrition not only for your skin but for nails and hair as well.
3. Castor Oil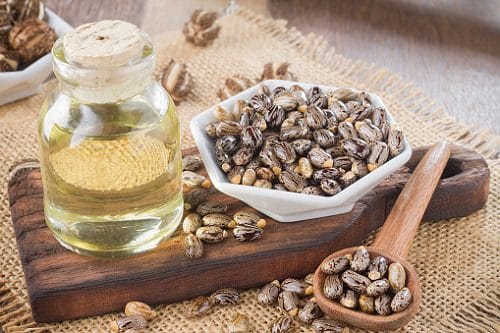 Castor oil is an excellent non-comedogenic oil for skin and is a popular ingredient in many household products. It helps in treating acne and acne scar. Organic castor oil also has the potential to repair sunburned skin. It's also useful to minimize the appearance of wrinkles.
4. Sunflower Seed Oil
This non-comedogenic oil is considered promising for all skin types. Rich in Vitamin E, Sunflower seed oil protects the skin by helping it retain moisture. The anti-inflammatory properties make the oil especially beneficial for dry skin.
5. Safflower Oil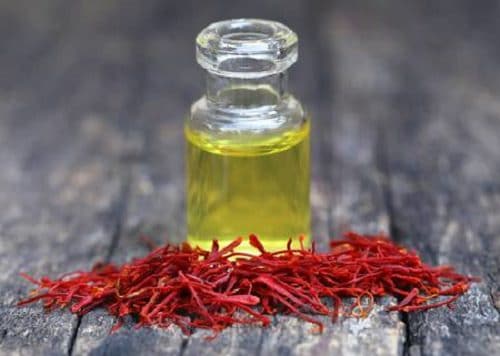 Great for eczema, Safflower Oil is rated low on the comedogenic scale. Under grade one, this oil works tremendously on acne-prone skin and skin irritations. It heals inflamed skin as well.
6. Grapeseed Oil
Grapeseed Oil works excellent for acne-prone skin and treats the breakouts. It also gives you soft and supple skin. This oil can be used to heal wounds and for lightening skin tone.
7. Rosehip Seed Oil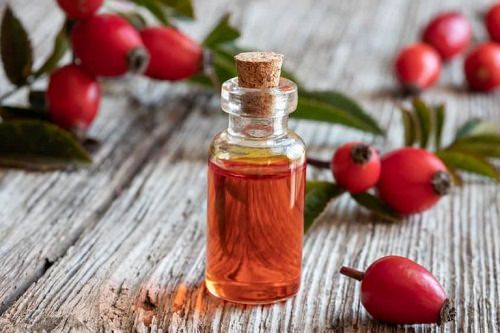 The rosehip seed oil has rating one on the comedogenic scale. It's great for hydrating and moisturizing the skin. The anti-inflammatory properties of oil reduce redness and calm irritation. Rosehip oil can fade the appearance of post-surgical scars.
Conclusion
Olive oil is a wonderful addition to your kitchen. It has numerous health benefits but is not going to do much good for your skin. It is moderately comedogenic, so it might not be the best for your skin but can be highly beneficial if used wisely.