Get inspired by these cheerful North Pole Decorating Ideas! Craft snow globe jars, snowy pinecones, and more to spread holiday cheer!
As the holiday season approaches, what could be more fun than turning your home into a mini North Pole? Check out these North Pole Decorating Ideas and transform your living space into an enchanting holiday retreat.
Read the Best Nutcracker Display Ideas here
---
North Pole Decorating Ideas
1. Snowflake Cutouts
Create a winter wonderland in your home by making simple snowflake cutouts from white paper. All you need are scissors and some printer paper. Hang these snowflakes on walls and windows for a charming North Pole feel. This is a fun project for both kids and adults.
2. Candy Cane Pathway Decor
Use candy canes in various sizes to decorate a pathway or entryway. This simple décor is not only attractive but also budget-friendly. Additionally, consider wrapping them in battery-operated LED string lights for added charm. To ensure stability, you can use garden stakes to anchor them to the ground.
3. DIY Reindeer Ornaments
Craft reindeer ornaments from popsicle sticks, small pom-poms, googly eyes, and pipe cleaners. Hang these ornaments on your Christmas tree or use them as wall decorations. These make excellent holiday gifts and are a great craft project for kids' holiday parties.
4. Light-Up Mason Jars
Fill mason jars with battery-operated fairy lights and place them in various corners of your home. For a more North Pole-inspired look, consider adding a layer of faux snow or salt at the bottom of the jars. You could also decorate the jar lids with festive ribbons or pine branches to create a more rustic look. Use different sizes of jars and lights to add visual interest.
5. Santa Hat Chair Covers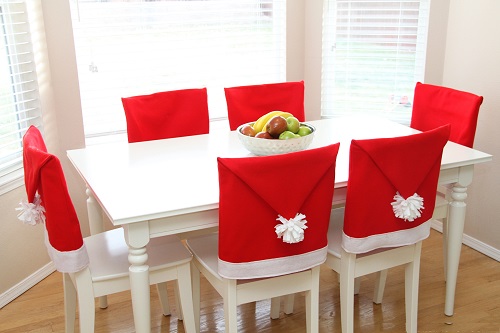 Make chair covers that look like Santa hats using red and white fabric. These simple, affordable covers will make your dining area scream North Pole festivity. Adding embellishments like pom-poms at the top can further personalize these covers.
6. Snowy Pinecones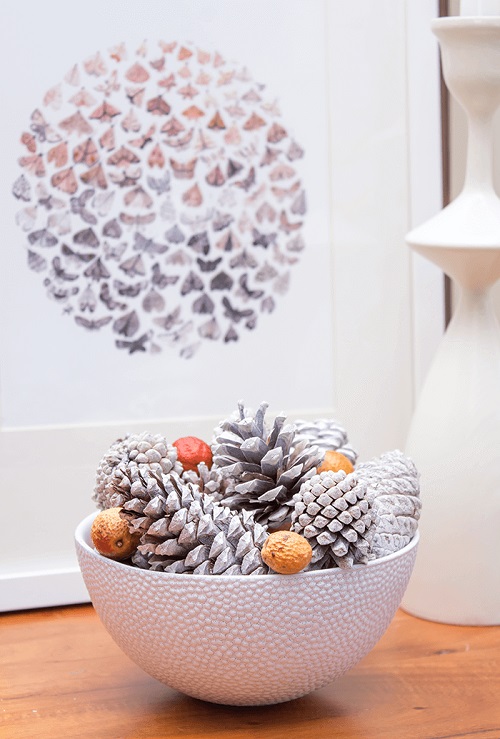 Spray-paint pinecones white and place them in a bowl or scatter them on tables for a captivating display. For extra sparkle, sprinkle some glitter on the painted pinecones while the paint is still wet.
7. Elf Shoe Napkins
Fold your napkins into the shape of elf shoes and place them on the dining table. To make it more festive, use napkins with holiday-themed colors or patterns. Easy and budget-friendly, this is an excellent setup among the North Pole decorating ideas.
8. Miniature Felt Stockings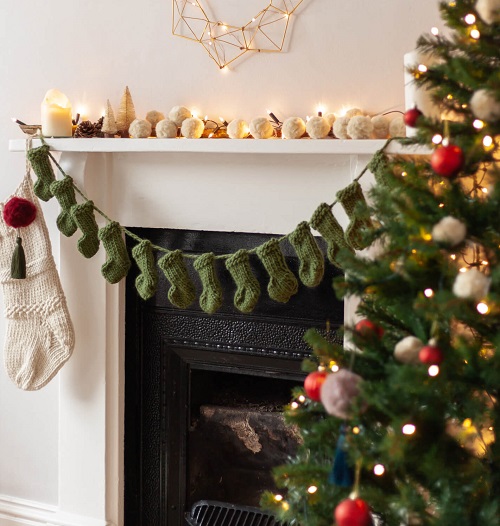 Create a miniature felt stockings garland and hang it on the Christmas tree or fireplace. You can attach tiny ornaments or candy canes to the stockings for an added festive charm.
9. Woolen Pom-Pom Garland
Create a colorful pom-pom garland for an eye-grabbing festive display. Drape this homemade garland across the fireplace or staircase. You can even alternate the pom-poms with beads or miniature ornaments to make the garland more visually interesting.
10. Fridge Turned Snowman
Use black, green, and orange craft paper to turn your white refrigerator into an adorable snowman. It's a delightful way to bring North Pole cheer into your cooking space. Consider magnetic tape to attach these decorative elements, making it easy to remove them later without leaving any residue.
11. Gingerbread House Centerpieces
Build gingerbread houses and use them as a table centerpiece. Instead of the typical candy decorations, use white icing to mimic snow and mini faux trees to create a North Pole village setting.
12. Snow Globe Jars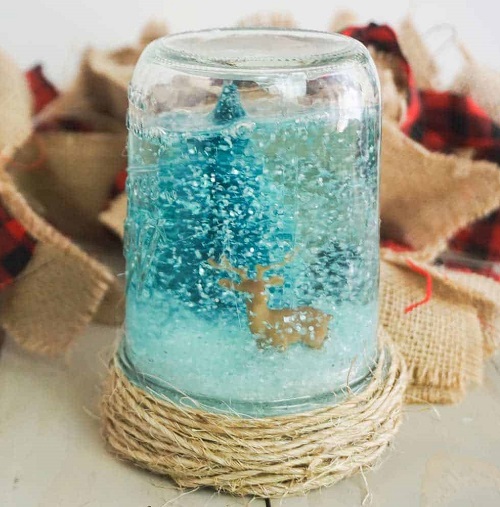 Create a snow globe with a small jar, water, glycerin, and glitter. Consider using figurines like Santa Claus, reindeer, or miniature North Pole signs to make it more thematic. This makes for an engaging yet budget-friendly décor item for the festive season.
13. Red and White Candles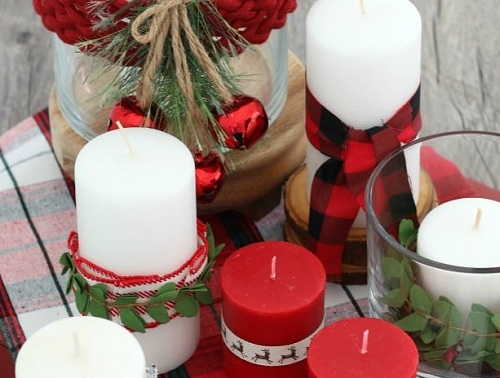 Combine red and white candles with other Christmas ornaments to create a minimalistic festive display. Place them on tables or mantels to add a touch of North Pole elegance.
14. DIY Miniature Christmas Trees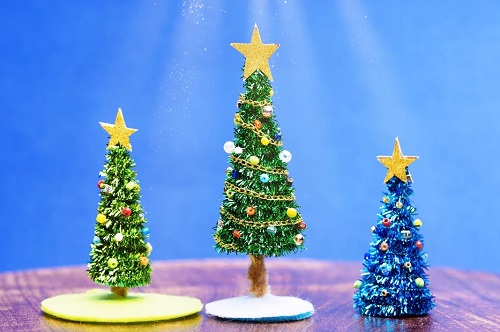 Consider creating tiny Christmas trees for a festive touch in smaller spaces. Adorn these trees with small-scale ornaments like beads, ribbons, and miniature garlands. These small trees can be placed on desks, countertops, and mantels.
Discover the Best DIY Christmas Slime Ideas here